It's difficult to stop watching crime shows once you start. There's something special in criminal shows which keep you hooked so immensely that you can't stop watching them. If you have watched Bosch and are interested in watching more shows like Bosch then you should read this article till last.
Michael Connelly's Bosch is an example of cop drama that does justice to the source material by interpreting it in a very realistic way. TV shows don't often capture the same feeling like the books they're based on but 'Bosch' manages to do that in an extremely unearthly manner and it unfolds exactly the way you imagine it while reading. And the series has nerve-racking suspense and mysteries that will keep you up at night, even if you're not a passionate reader and haven't read the originals.
This jazz-themed show has ended inevitably, and has become one of the best shows in this genre. And it is very likely that you are experiencing the post-binge-watching blues if you have just watched 'Bosch'. That's why we have compiled a list of the best shows similar to Bosch that we recommend you to watch. The Netflix, HBO, and Amazon Prime streaming services provide several of these shows like Bosch.
Besides knowing where to get these shows, you'll also be able to read their concise plot descriptions.
Here Is The List Of 10 Shows Like Bosch
1. Ray Donovan – Voot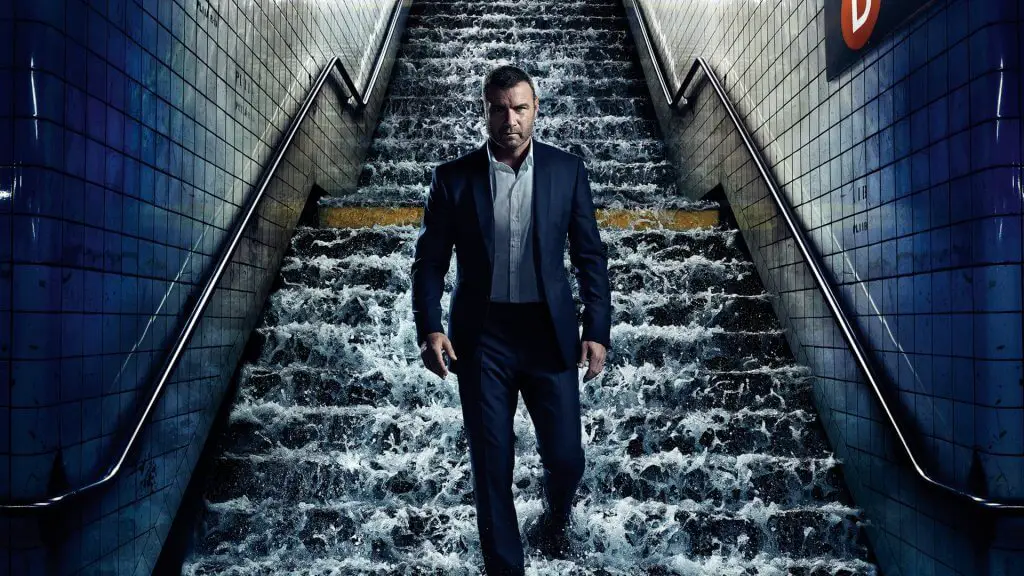 The drama takes place primarily in Los Angeles, California (Season 1–5) and New York City, New York (Season 6–7). It follows a professional "fixer", Ray Donovan, who arranges bribes, payoffs, threats, crime-scene cleanup, and other illegal activities to protect his (usually) celebrity clients. His wife has a complicated relationship with him, but he is good at his job and devoted to his children and brothers. A problem arises when Mickey Donovan (Jon Voight), the menacing father he has always feared, is suddenly released from prison – which is one of the FBI attempts to catch him and his associates.
2. Hannibal – Amazon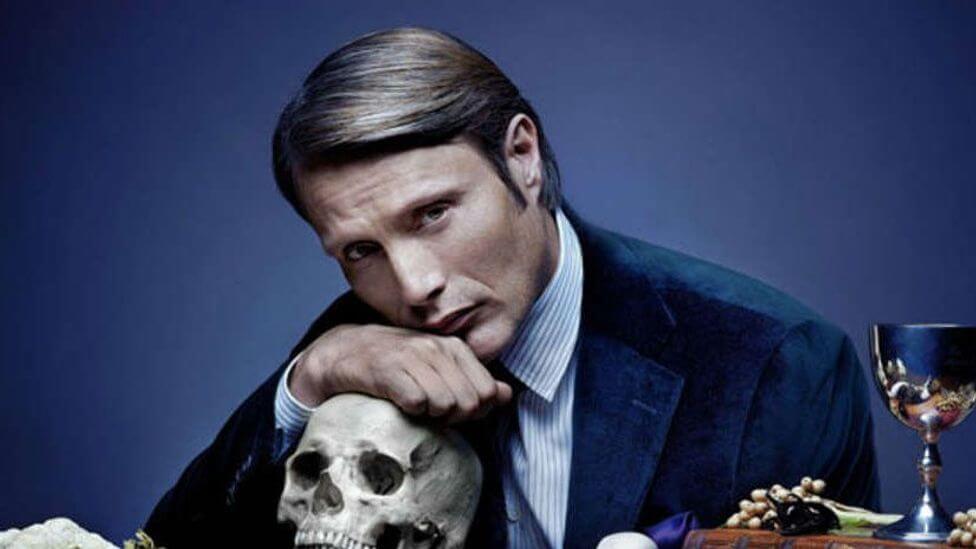 "Hannibal" is an amazing show that is definitely not for the daunted ones. Its story revolves around the life of an FBI special agent named Will Graham who finds himself empathizing with Hannibal Lector. Hannibal, on the other hand, is a cold-blooded psychopath with attitudes like cannibalism.
The purest and most intellectual horror and crime drama can be found in Hannibal. It may be one of the best reasons behind putting the show on the top of our list of shows like Bosch.
Related| 10+ Clenching Shows Like Mindhunter That Won't Let You Blink
3. Fargo – Netflix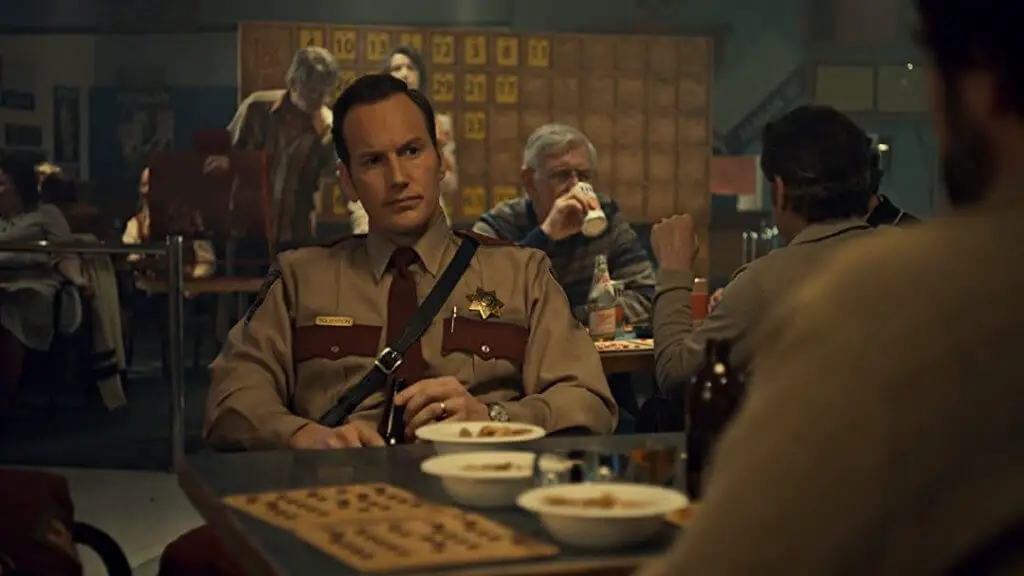 'Fargo' came off as a pleasant surprise to all the fans of the Bosch as it comes under the same genre. The plot and cast of this show are very similar to the style and tone of the original movie on the basis of which this show has been made.
Moreover, with each new episode, the show adds something new about which the viewer is captivated and intrigued even more than when they watched the film. A dark sense of humor and some clues from the original movie are also used to give subtle hints. It's a perfect show with almost flawless twists and turns, and a show that can be ranked amongst the best in our list of shows like Bosch.
Related| Fargo Season 5 Release Date, Cast, Plot, And Everything That Should Know
4. The Fall – Netflix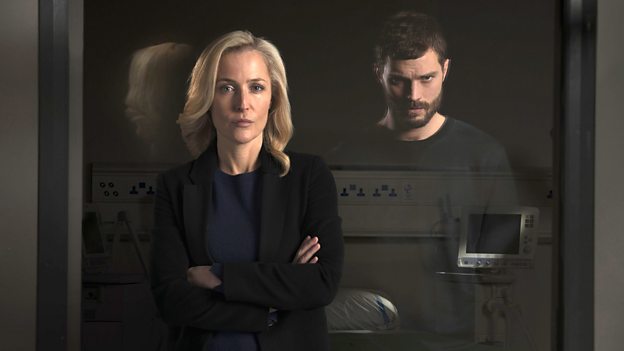 In this drama, a serial killer named Paul stalks his victims. He is also a single father who loves sports. Stella, a detective is then tasked with capturing the cold-blooded killer(Paul) and is therefore brought into the picture. One of her biggest strengths, in this case, is that she is just like the killer, very cold and complex, and also incredibly passionate about her work.
If you like dark crime thrillers with characters who struggle with real-life problems then you should check this one out. It will not disappoint you.
5. Broadchurch –  Netflix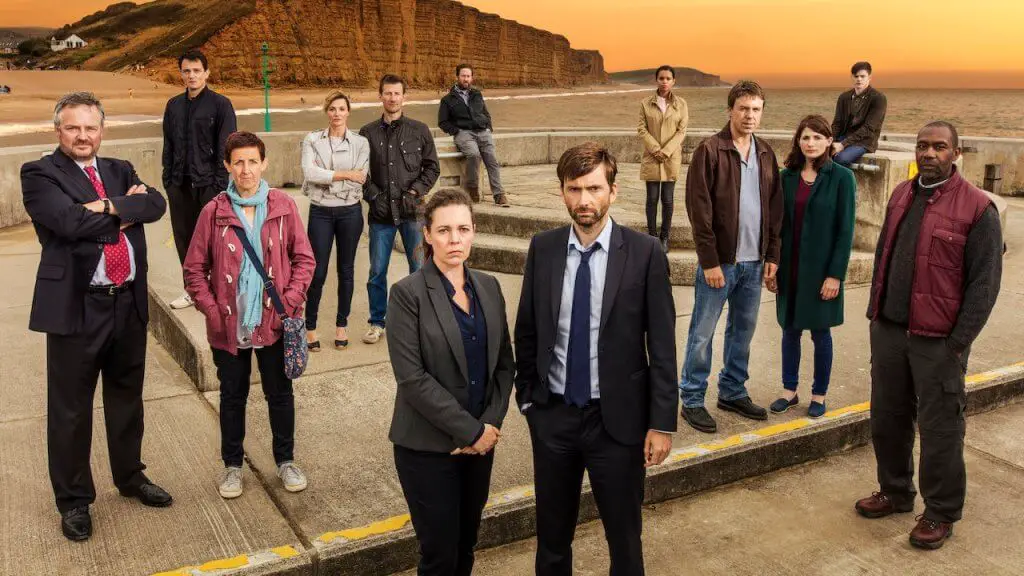 When the murder of an eleven-year-old boy suddenly shatters the peace in Broadchurch, it appears to be normal at first. Soon the darkest secrets this place holds are revealed which triggers some unwanted media attention in the town. When locals start talking about everything they know, it falls upon the police to identify the murderer and do justice with the murdered child's death. From the very first episode, 'Broadchruch' will keep you hooked.
6. Luther – Amazon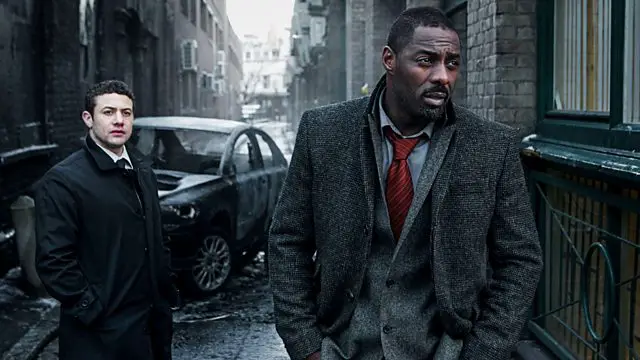 'Luther' is about the friendship between DCI John Luther and a murderous psychopathic killer. As time goes on, the detective and killer become friends, solving crimes together. The unconventional methods Detective John uses to solve crimes end up getting him into trouble with his seniors. Befriending a serial killer is another big risk, but it could be the only way he can gain access to the murderers' minds. There are many aspects that keep you intrigued throughout the whole show, so if you enjoy crime thrillers, don't miss it.
7. The Killing – Netflix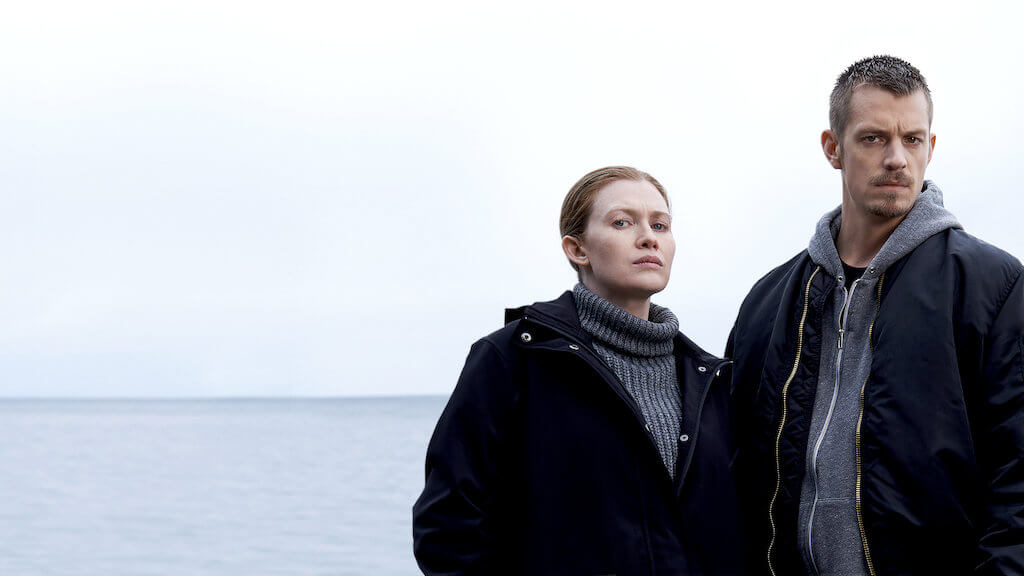 As Sarah Linden is about to move with her fiance to Sonoma, she is relieved that it is her last day at work. An unconscious 17-year-old girl is discovered in the trunk of a car at the bottom of the lake and a bloody sweater is found in the fields. This situation forces her to stay for longer. The car's registration is in the name of a local councilman named Darren Richmond. Sarah thought that the case will be over in a day or two, but she doesn't realize that this case will be different from the ones she has handled before.
8. Dexter – Voot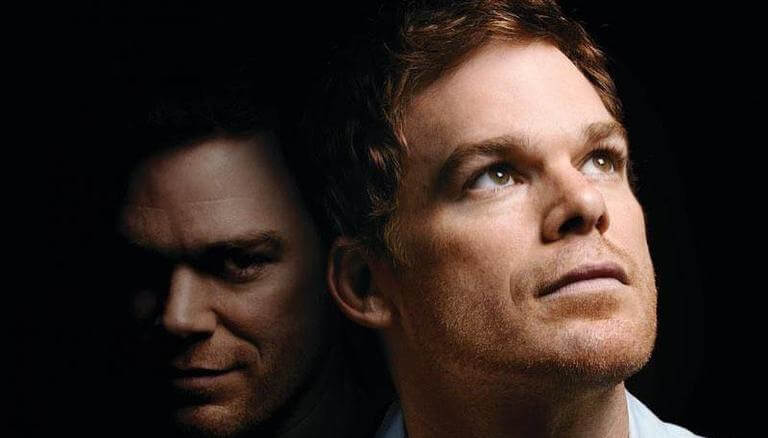 The protagonist of the show 'Dexter', Dexter Morgan is a giant hypocrite. As a police forensic technician, he solves crimes throughout the day and commits crimes at night to fulfill his homicidal psychopathic tendencies. There is a lot to love about this show, whether you talk about comedy, drama, action, and suspense. I would describe this show as an edge-of-the-seat thriller. Watch 'Dexter' right now if you want to enjoy a TV show with an incredible storyline and incredible performances.
10+ Goose Bumping Shows Like You That You Should Not Omit (Updated 2021)
9. True Detective – HBO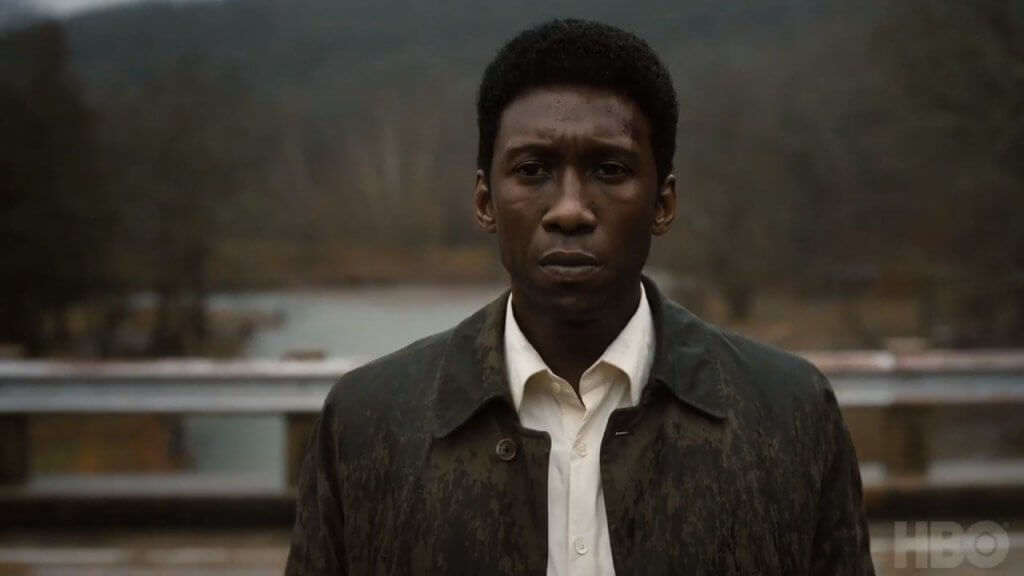 In most crime dramas, the narrative is focused on the victims of killings and other crimes, and just mildly involves the journey of detectives to solve crimes. While 'True Detective' takes us through the lives of detectives with unhealed wounds and bleeding scars, unlike predecessor the series takes us into the personal lives of detectives who are haunted by the events of their past. The drama shows the dark side of both sides of the crime, and sometimes the investigators have to face their own inner demons and darker secrets. Watching 'True Detective' is something that you shouldn't pass up.
10. The Wire – Disney + Hotstar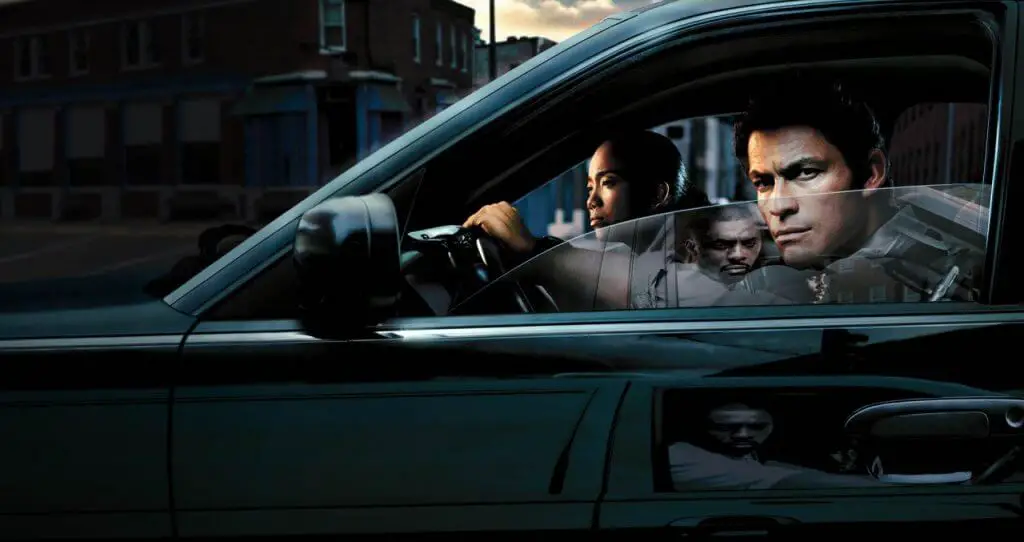 Detective James McNulty is the protagonist of 'The Wire' which is set in Baltimore and concerned with drug-related crimes and investigations. You should not only watch it from the perspective of the policemen, but also from those who are involved in crime including politicians, drug lords, law enforcement agents, the media, and the common public. In no way it would be an exaggeration to call it the best crime drama because, throughout 5 seasons- direction, cinematography, and writing all have been of the highest quality.
If you are in the mood to watch some new crime dramas, then these are some shows like Bosch you should definitely consider watching.
Why not get started right now? Take advantage of premium subscriptions and start watching these amazing shows like Bosch. It's highly expected that you'll get enthralled because these shows are so engaging!
Also read, 10+ Heart Winning Shows Like Outlander That Will Win Your Heart