Haikyuu Season 5 is worth its hype. There are multiple series based on sports like soccer, basketball, cricket, and even chess these days. However, there are quite a few series based on sports like volleyball and championships regarding it. Even if you try, you couldn't be able to recall more than one. Here, Haikyuu comes into the picture and I bet you haven't watched something like that in forever. The fans would know what I'm talking about.
This show is based on the manga series named Haikyuu which started in the year 2008. However, the makers picked up this manga and made a show out of it in the year 2014. It was in this year when Haikyuu's first season came out. The first season consisted of 25 episodes. The Haikyuu Season 2 came out in 2015, then season 3 came out in the year 2016 and then ultimately scheduled got delayed due to the pandemic. Due to this, season 4 came out in the year 2020.
The series is based on the life of a boy who got inspired one day and now wants to play volleyball and become the best at it. However, all the possible odds are stacked against him and now this show follows his journey to greatness. The manga has already been covered and got finished a lot earlier. However, the series has yet to cover a lot. Let's put aside all the speculation and focus on if the Haikyuu Season 5 is coming anytime soon or not.
Haikyuu Season 5 – Recapping The Past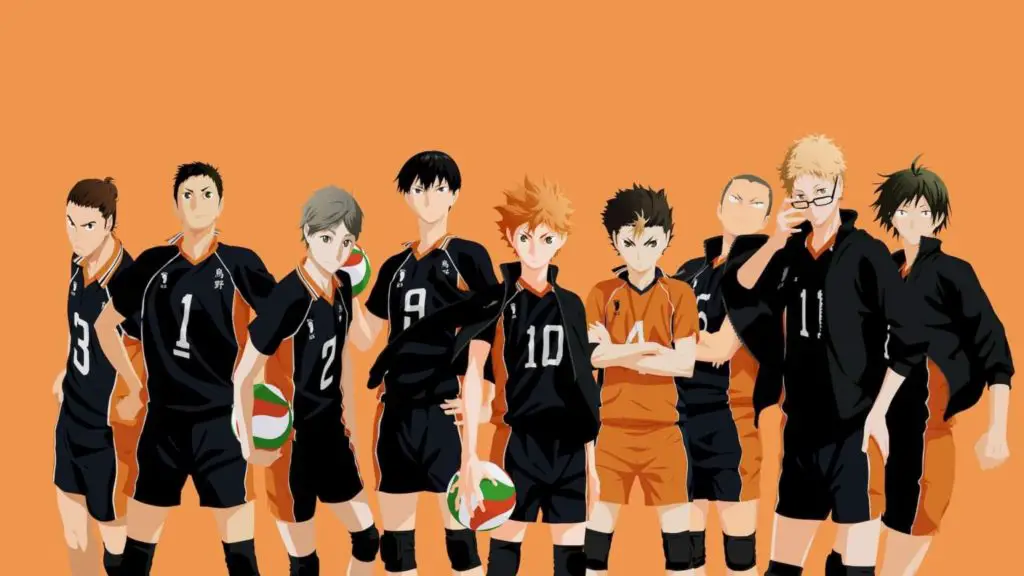 Haikyuu is focused on sports volleyball. It starts from being inspired and then moves on to going into the same school and joining the volleyball team and playing nationals. If it'd been that easy then everybody would have done it. This story is about all Hinata's struggles while trying to achieve his dream.
This series storyline is simple enough to keep you entertained. Shoyo Hinata is a relatively small person who has big ambitions. Once upon a time, he saw a person just about his size who was referred to as 'Small Giant' in the National Championship of volleyball. Since then, he made his life goal to become just like him and make his name in volleyball sports.
Following the footsteps of the Small Giant, he even enrolled in the same High School he was in. However, no one told him that it isn't easy out there. He tried hard enough but still failed to form a team to play in junior high school. This wasn't it, there was one more small or rather a big problem that Kageyama goes to the same high school as his.
The problem was that Kageyama is a hero to these guys. He is already an expert player who has made his name in volleyball in high school and nobody could compete with him. Now, the problem with Hinata was that he is just a beginner and competing against the best would be nothing but a loss for him. Kageyama is determined to become the greatest and he doesn't care who comes in his way. He is going to run everybody off the road.
Now, the Karasuno High School Volleyball club won and qualified for the nationals. Meanwhile, Kageyama got an invitation to come to All-Japan Youth Training Camp. On the other hand, Tsukishima got an invitation to attend a special rookie select training camp. Hinata is disappointed and in the hope of not being left behind in the race, he also sneaks his way to the same camp.
Related। Messiah Season 2 Release Date – A Battle For Renewal!

Haikyuu Season 5 Release Date – Rolling The Ball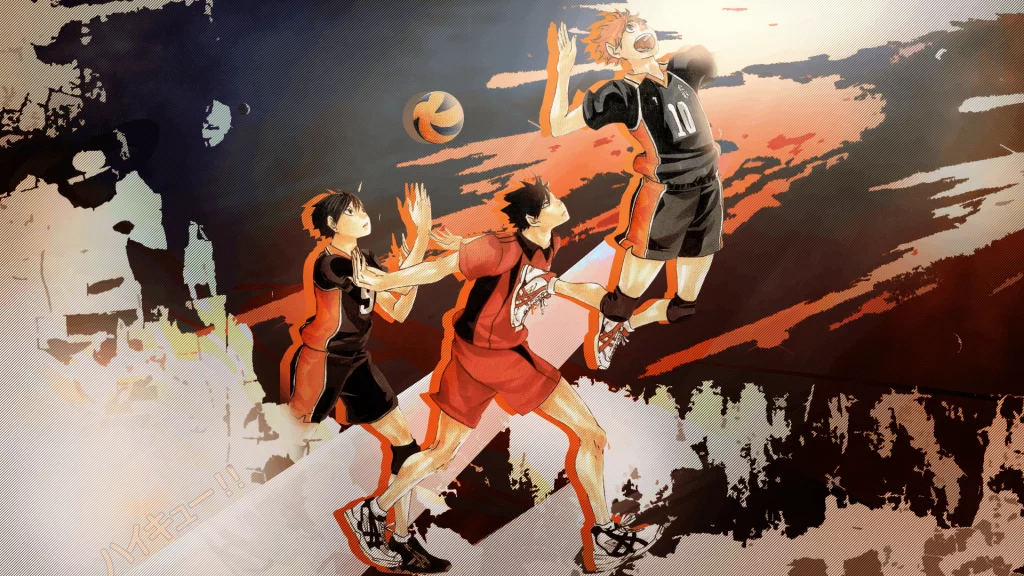 Earlier, the Haikyuu Season 5 was set to release in the year 2021. However, the pandemic delayed everything as it already hampered the production of the Haikyuu Season 4 in the year 2020. Hence, the fans missed out on seeing Hinata finally putting his foot down. However, it has been speculated that there would not be such delays in the future.
The fans have a theory that Haikyuu Season 5 would be the conclusion of Hinata's story and makers are, therefore, a bit running late on the production due to it. The announcement has not left the makers' room yet. Since season 4 ended on such a note where Hinata got his first taste of personal victory. Therefore, Haikyuu Season 5 is long-awaited and fans are hoping that the wait won't be too long now.
Related। Vampire Knight Season 3 Release Date – Most Badass Season Is Awaited!
Haikyuu Season 5 Cast – Would Hinata Last?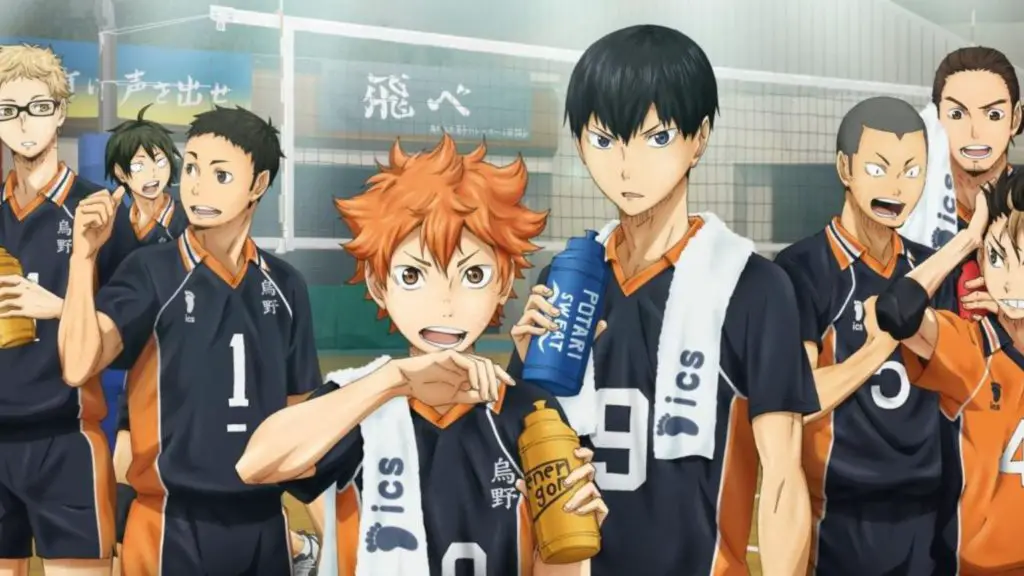 Season 4 consisted of the main characters of Haikyuu. So, the considerations are all the same characters would continue as it is. Such as Shoyo Hinata, our personal favorite upcoming volleyball star. Kageyama could still be seen as the rival of Hinata or they may turn out to become best friends in the future. Who knows? Writers, probably.
Daichi Sawamura and Koshi Sugawara could be seen as playing some major roles in Haikyuu Season 5. Ryunosuke Tanaka, Asahi Azuumane, Kei Tsukishima, etc. could be seen taking some screen time.
There are real possibilities for adding new characters and momentum to the series. The manga series introduced new characters from time to time and hopefully, Haikyuu Season 5 would do the same.
Related। Heartland Season 16 Release Date – The Desire For Renewal!

Haikyuu Season 5 Plot – Is It Time For Something Hot?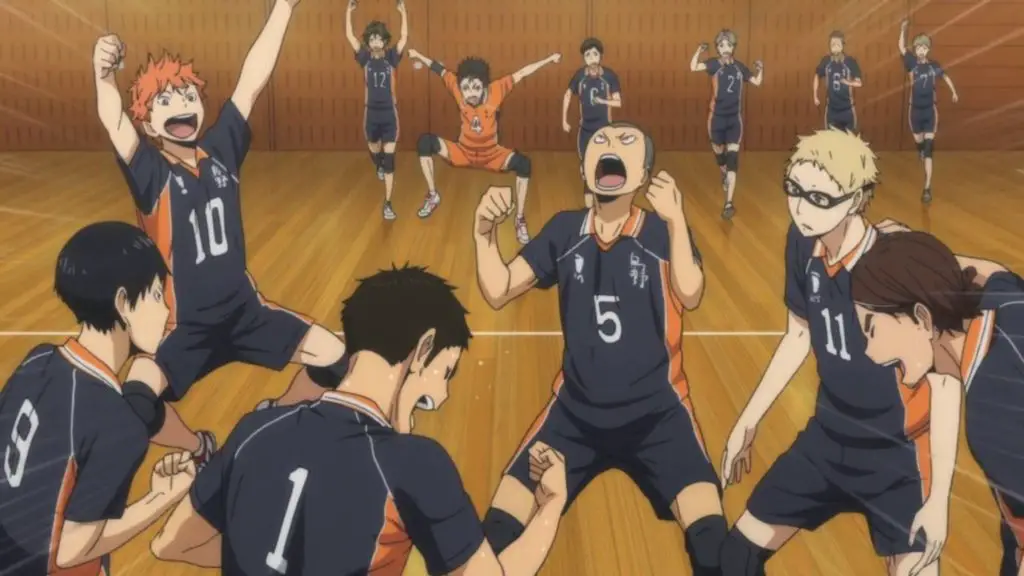 In the fourth season, the climax showed that Karasuno was running low on points and there was nothing that could save them. However, Inarizaki scored some points with the help of the Miya twins. Right, in the end, Hinata gets the ball and as he has practiced a lot with the ball, he can score a point.
Here, fans were both happy and emotional to see that finally Hinata made it. Haikyuu is expected to take off from the same point where it left. Now, Hinata would probably be treated like a king.
Let's see how well it'd fit with Kageyama. Is it the start of a new rivalry between those two? But this time, Hinata won't be treated as the inferior one. Or maybe he'd play next to Kageyama and together they'll take their school to new heights.
Related। Breaking Bad Season 6 Release Date – Beware Of The Best!

Haikyuu Season 5 Trailer – Is It Worth The Wait?

No official announcement has been made regarding the Haikyuu Season 5. As a result, no teaser or trailer for it as well. The makers haven't officially canceled the show. Therefore, it gives a ray of hope and since the production got delayed a bit, it has been speculated that Haikyuu Season 5 would be released in the latter half of the year 2022. Till then let's enjoy the trailer of Haikyuu Season 4.
One of the best anime series out there. It's filled with drama and comedy and would keep you entertained throughout. An amazing watch for the fans who loved Haikyuu manga. It is a story full of possibilities and pushes us to make our dreams come true.
The first two seasons of the Haikuu are available on Netflix. However, the last two seasons are available on Crunchyroll. It's been speculated that Haikyuu Season 5 would be available on Crunchyroll itself.
Related। Firefly Lane Season 2 Release Date: Will Netflix's Original Series Make A Comeback in 2022?