With the 9th and final season of The Flash broadcasting all around the globe already, the viewers are morbidly sad to see the show go off the air. The Flash season 9 is the shortest season of all time.
The Flash season 9 started airing on February 8th, 2023 while the screening of the 13 episodes panned over the months from February-May 2023. The last episode of the show aired on May 24, 2023, making the series total of 184 episodes and 9 seasons.
The story of the show surrounds Barry Allen who is a forensic chemist. Barry gains superhuman abilities when an experiment goes horribly wrong. It was a happy accident – one can say. Now with season 9 already premiered, let's talk about the famous The Flash Season 9 cast and characters.
Not only did Barry Allen, each of them played such a unique role and helped to make the show stand away from the usual superhuman TV shows. Having stated that, let's talk about The Flash Season 9 cast and characters.
The Flash Season 9 Cast and Characters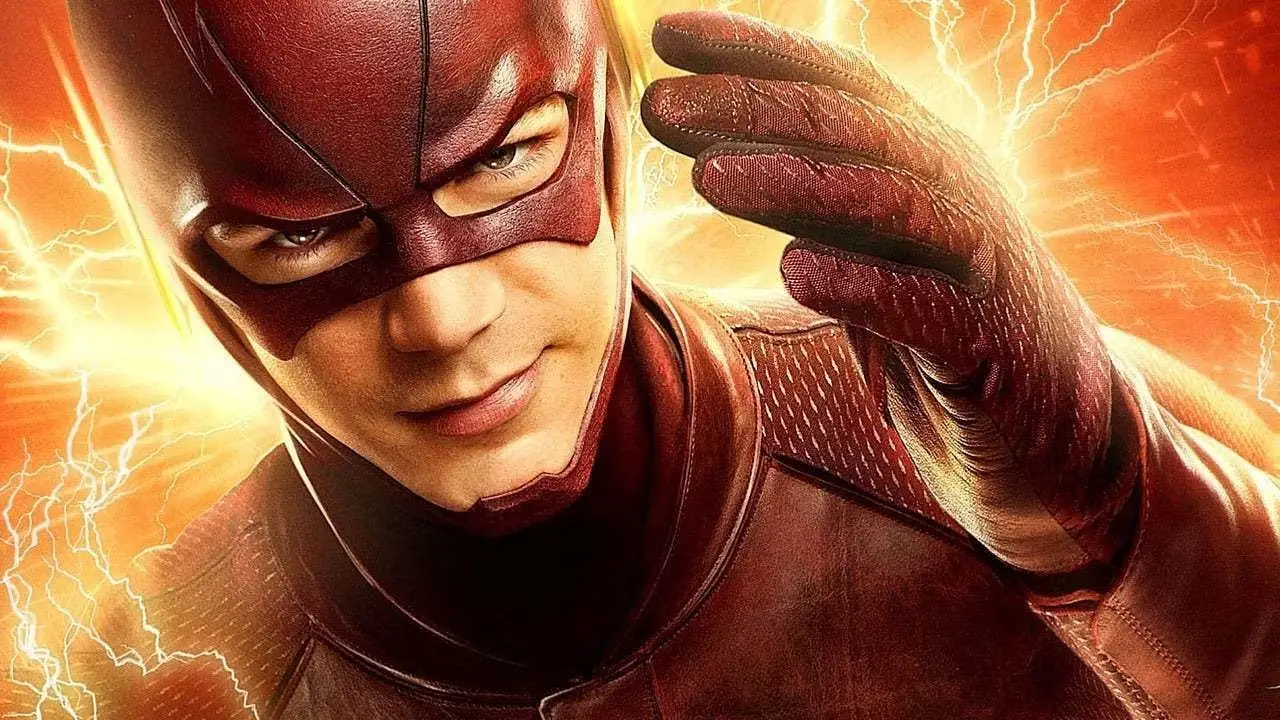 The show shows empathy and brotherhood on so many levels. The way Barry and the other speedsters become each others' family.
Understandably, some bond is bound to get formed when you are saving a literal city together countless times. And to top all that, they all think the same way and are equally brave.
Since the show is already off the air, we know there are viewers who miss The Flash season 9 cast and characters on the screen right now. Well then, this post is for them.
 1. The Flash Played By Grant Gustin
First up in the list of The Flash Season 9 cast and characters, we of course have a kind and loving gentleman who would do anything for his friends and family. No matter how difficult life gets, Barry always shows up and makes their day. Barry occasionally acts rashly when his emotions get the better of him, but thankfully, he always has a loving family at his side to help him make the right decisions.
He is the founding member of Team Flash and runs to the rescue!
Also read: The Flash Season 9 is The END! [Sadly]
2. Iris West-Allen Played By Candice Patton
Iris, a former news reporter, now owns Central City Citizen Media. When she began creating content about The Flash, with whom she would later tie the knot, she initially earned her big break in journalism.
Iris is not only managing her media company but is also assisting Team Flash in numerous huge missions that have probably saved the world.
In the 8th season of the show, Iris struggled with a mystery "time sickness" that resentful beings in the Negative Speed Force caused upon her. Fortunately, this illness was cured thanks to Barry's victory over Thawne.
3. Caitlin Snow and Frost Played By Danielle Panabaker
3rd on the list of The Flash Season 9 cast and characters is one of the founding members of Team Flash, Caitlin Snow is a bioengineer at S.T.A.R Labs. In the due course of time, she learns that she has another being (alter ego) inside her, originally known as Killer Frost.
Not only the alter ego is super angry, but it is also extremely violent and it becomes an issue in the beginning as her body struggles to accommodate these two contrasting personalities within itself.
Caitlin and Frost battled Deathstorm, an evil force that assumed the identity of Caitlin's late fiancée Ronnie (Robbie Amell).
Although being involved in criminal activity in the past, she joins Team Flash and gives it her all to save the city from Deathstorm.
4. Joe West Played By Jesse L.
The Captain of the Central City Police Department and Iris's father first met Barry when he was a young boy and becomes his legal guardian as his dad gets a wrongful conviction of a homicide.
He takes up the role happily and becomes Barry's 2nd  home. Not only does he become a role model for Barry but also gives him strong paternal advice.
Unfortunately, Joe was used as a puppet in Eobard's scheme to alter the timeline; he was murdered to accuse Barry of murder. When this was quickly rectified, Joe had the chance to assist Team Flash with their next important duties, such as preparing for Deathstorm's arrival in Central City.
5. Cecile Horton Played By Danielle Nicolet
Central City's District Attorney Cecile is now a metahuman specialist. She is Joe's partner and a member of Team Flash. The two of them have a little daughter named Jenna.
Cecile discovered she possessed telekinetic abilities while she was on Team Flash, and they come in handy in both heroic and legal circumstances. Cecile managed her life as a DA and Member of Team Flash so well in the 8th season. Not only that, but she also helped to fight Deathstorm, Eobard, and other dangerous metahumans in Central City.
Danielle Nicolet has made TV appearances in programs including Born Again Virgin and 3rd Rock from the Sun. In addition to lending her voice to video games like Saints Row IV and Lego Marvel Superheroes, she acted in the 2016 film Central Intelligence.
Related: The Flash Season 9 Episode 11 Review: Recap From A New World, Part Two
6. Allegra Garcia Played By Kayla Compton
After Team Flash rescues a criminal working with the metahumans, she becomes an integral member of the team.
Allegra now uses her superpower, which is electromagnetism for good causes. As she adapts to her new lifestyle and changes, she also works as a newbie reporter in a media company.
As the show moves along, she also forms a romantic bond with Chester.
Kayla Compton's first significant on-screen role is as Allegra. She has, however, also made appearances in online series including Making Moves and Chase Champion.
Let's now talk about Chester P. Runk from The Flash Season 9 cast and characters.
7. Chester P. Runk Played By Brandon McKnight
Cisco moves away from Central City and Chester becomes the resident tech specialist at S.T.A.R Labs. As his happiness and excitement peak, he dedicates all of himself to developing new technology that would help Team Flash as they battle the new Metahumans.
As time goes by, Allegra and Chester grow pretty close.
Brandon McKnight's first significant on-screen role is as Chester. He has, however, made appearances in series like Most Dangerous Game and the Lifetime channel film The Clark Sisters: First Ladies of Gospel.
8. Mark Blain Played By Jor Cor
A criminal turned hero. This is not the character development we see so often. However, this is the story of Mark Blain. But before that, he was also a scientist before he was fired for using the resources for his own personal good.
After becoming a criminal, he has several encounters with Frost. They officially begin to date when both of them join Team Flash and help save the city.
More From The Flash Season 9 Cast and Characters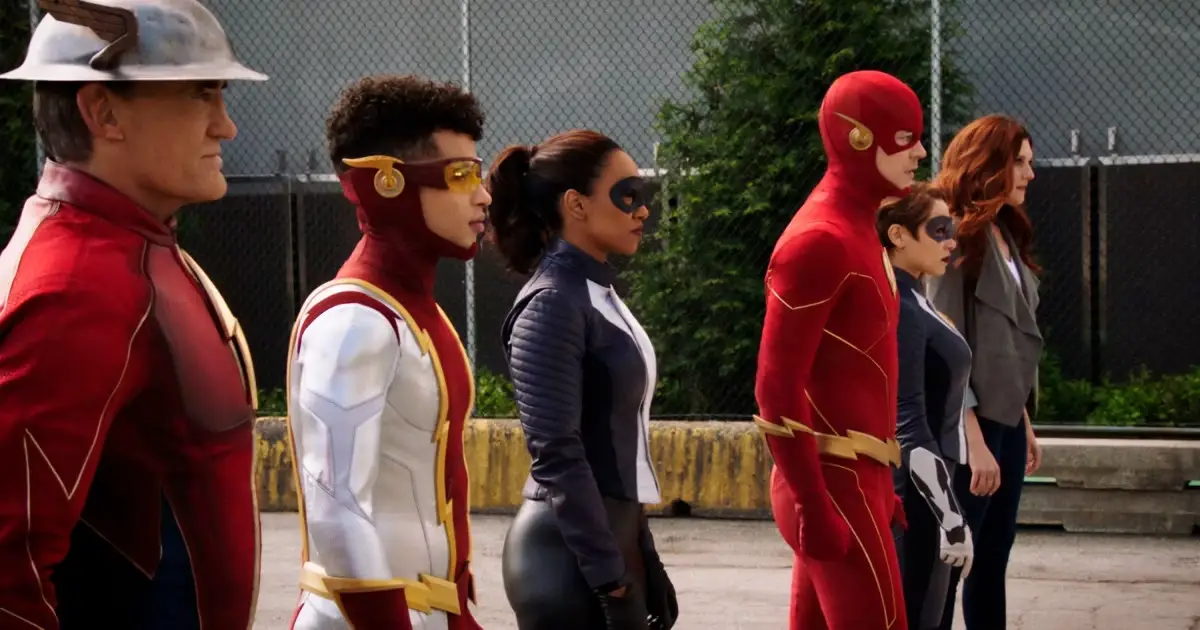 The Flash's ninth season was placed in an intriguing situation. Since it has already ended, and with it also is gone the Arrowverse Saga, the last season really put forth the characters loved by the fans from all across the Arrowverse.
Here are some of the more important characters from the Arrowverse apart from The Flash Season 9 cast and characters.
9. Ryan Wilder/Batwoman Played By Javicia Leslie
During the second season of her respective series, Ryan Wilder took on the role of Batwoman. She has a crew of allies that assisted her in carrying out her heroic duties and who later became her family since, like Barry, she is the protector of Gotham.
Batwoman is last seen on the show when she goes on a mission to retrieve weapons that were taken away in a theft from the Batcave. She also meets Dr. Freeze,k Poison Ivy, and the latest Joker while on the mission.
10. Dreamer Played By Nicole Maines
Oh God! Get us the power to see the future and know what a person is dreaming about. Well, that is just the ability Nia Nal has. Despite looking like a human being, she is not from this planet Earth. She is from a planet called Naltor from another Galaxy.
She achieves the milestone in the National City when she joins the Supergirl's team. As we last saw her helping to defeat foes like Lex Luthor, she was learning the ropes of heroic labor.
11. Wally West (Kid Flash) Played By Keiynan Lonsdale
The kid Flash originally did not have any speedster abilities. His life changes when he runs into a villain named Dr Alchemy. However, his gaining all these superpowers enables him to help the Flash's team fight. the other villains. and creatures who want to destroy the city.
In addition, he temporarily joined the Legends of Tomorrow before departing on his own journey to discover more about the Speed Force and himself.
12. Spartan Played By David Ramsey
Hired bodyguard saving lives with Olivia Queen. We are introduced to Spartan when he eas seen guarding Olivia Green in the pilot episode of the show. So when Olivia becomes a vigilante, he is joined by Spartan who also helps him save the city.
He has made a lot of crossover appearances in the show and became a dad in the interim. The last time we saw him, he was gathering details on a strange box that may provide its owner limitless power that he had discovered in a wrecked starship. John turned it down so he could stay with his family, though.
13. Olivia Queen (Green Arrow) Played By Stephen Amell
A rich playboy turned superhero. This is the story of Olivia Queen in a sentence. Tragedies change people and one such tragedy makes Olivia think about his actions and decides that he does not want to get lost into oblivion and wants to be remembered.
Before becoming the legendary Green Arrow, Oliver becomes "the Hood" to rescue the city all on his own. Toward the conclusion of the series, Olivia Queen sacrifices himself – hence, giving more meaning to his life on the Arrowverse.
The actor Stephen Amell is also seen on other hit shows such as Heels and Code8.
This is all for The Flash season 9 cast and characters. Let's talk about FAQs.
Frequently Asked Questions
1. Who are The Flash Season 9 cast and characters?
A whole list of the Flash season 9 has been provided above.
2. Who is leaving The Flash season 9 Cast?
Grant Gustin who plays the Flash and Candice Patton who plays Iris are leaving the show.
3. Who will replace Ezra in The Flash?
The show has ended and there are no potential signs that there will be any replacements.
4. Will there be The Flash season 10?
No, there will not be The Flash season 10. The show has been wrapped up.
5. Who is the fastest Flash?
The Kid Flash is the fastest Flash. This was confirmed in the DC Multiverse.