Excited about the release of Goblin Slayer Season 2? Read on to find all the juicy updates!
Goblin Slayer, an animated television series, is based on a Japanese dark fantasy series written by Kumo Kagyu and drawn by Noboru Kannatuki. It is a 12-episode anime TV series produced by White Fox , which aired from October 7 to December 30, 2018.
Takaharu Ozaki is in charge of directing the show, which was written by Hideyuki Kurata and Yosuke Kuroda. Takashi Nagayoshi is in charge of character designs, and Kenichiro Suehiro is in charge of the soundtrack.
From the release date to the expected cast we have got it all!
Goblin Slayer Season 2 Synopsis – What Has Happened In The Story So Far?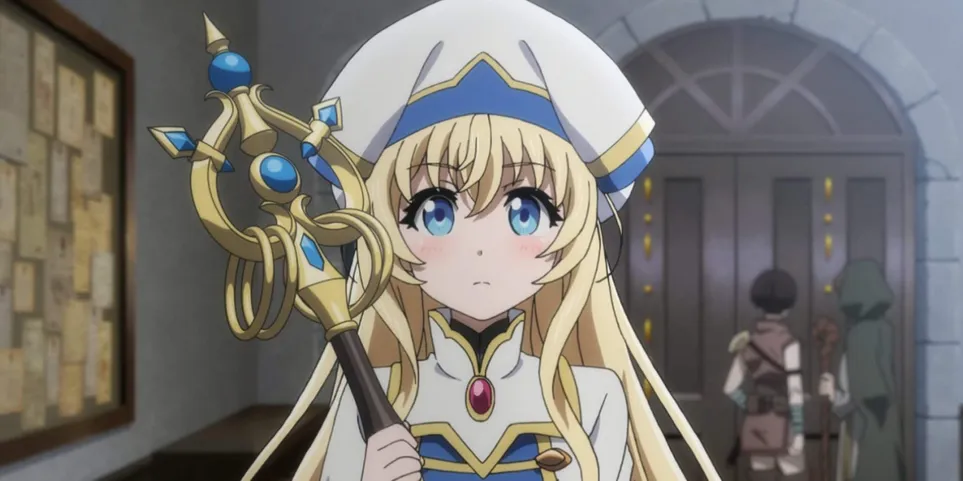 In a fantasy setting, a lone hero survives by eliminating any goblins he comes across. However, he makes a buddy one day, and things start to heat up in his life.
Goblin Slayer used to be a typical little kid from a village who dreamed of being an explorer when he grew older. He and his closest buddy got into an argument when she departed one day to spend a few days in the city since he was unable to accompany her. Later that evening, goblins invaded his hamlet, and everyone he knew was slain.
He remained concealed in his home's basement until dusk, keeping an eye on what was occurring through a gap in the floorboards. He snuck out of the home at dusk after seeing all the bodies, but the goblins who hadn't left yet attacked him. He was spared from death by a rhea, with whom he trained for five years before they parted ways.
A young priestess has assembled her first adventurers, but they soon find themselves in trouble. They are saved by the Goblin Slayer, a man whose life's work has been to eradicate all goblins, using any means necessary.
People are accustomed to it since mankind has been a battle with many creatures for such a long time. There is a guild of adventurers where anybody who wants to participate can accept a task and engage in monster combat for a prize. Goblins are said to be the easiest of all those monsters to defeat, making the rewards for defeating them rather meager.
Related| Loki Season 2 Release Date – Will The Banging Marvel Series Be Back In 2022?
Goblin Slayer Season 2 Release Date – When Will It Hit Our Screens?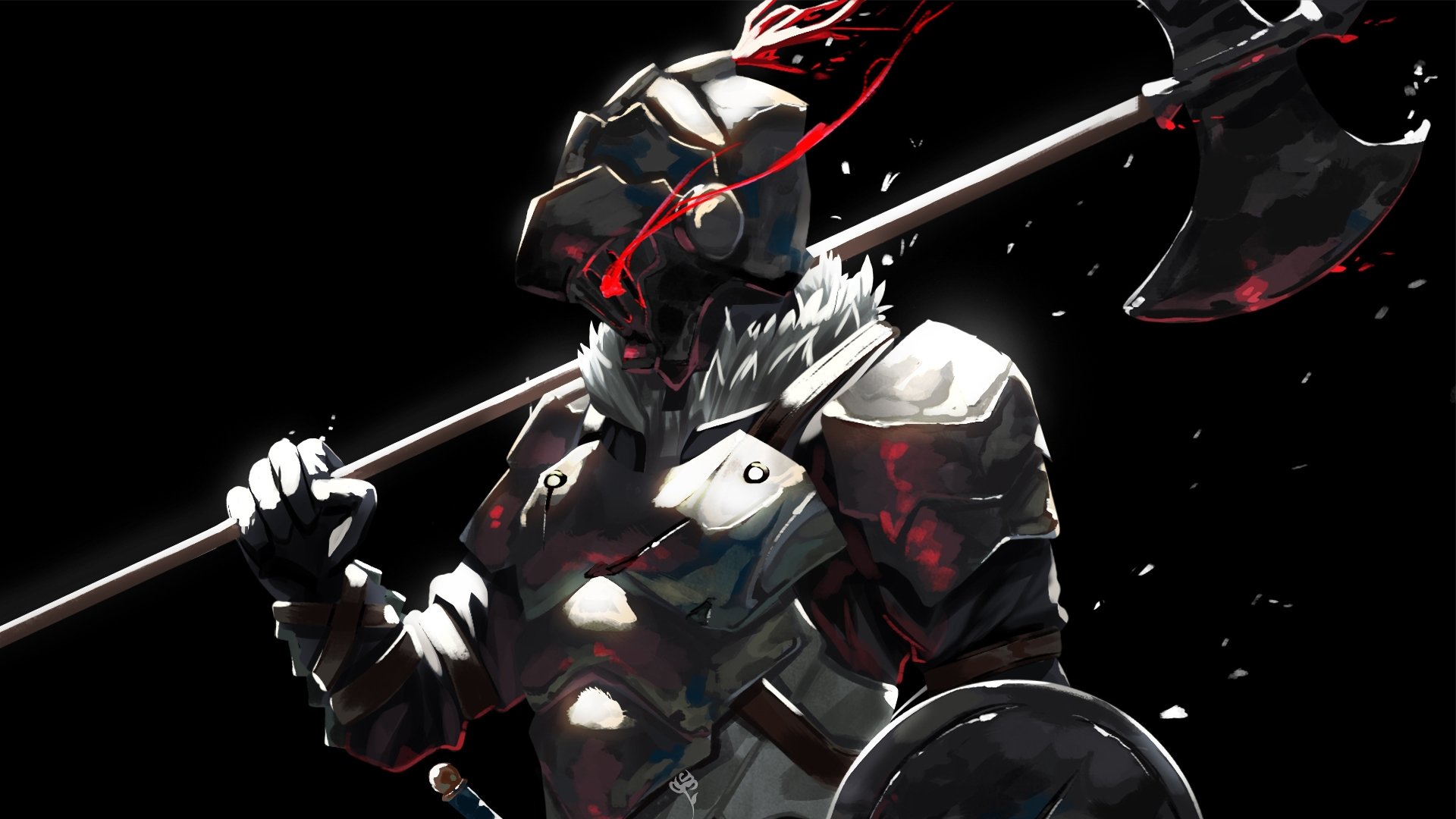 Goblin Slayer Season 2 was formally announced during GA FES 2021. It was a Livestream event hosted by the GA Bunko, which was responsible for the publication of the light novels. The release date for season 2 has not yet been announced by the studios, but GA Bunko has also published a teaser video on YouTube and a promotional poster on Twitter.
Goblin Slayer's first season, debuted later that year after being announced in initial months of 2018.  The projected 6- to 12-month window from announcement to release for Goblin Slayer Season 2 has now passed and now fans are anticipating its return with full-blown excitement.
Nothing has yet been finalized by the creators, it is expected that the second season of the series will be released sometime in 2022, with approximate estimates pointing to a release at the end of 2022.
Related| The Undoing Season 2 Release Date, Plot, Cast, And All Exciting Updates
Goblin Slayer Season 2 Cast – Can We Expect New Actors To Join The Show?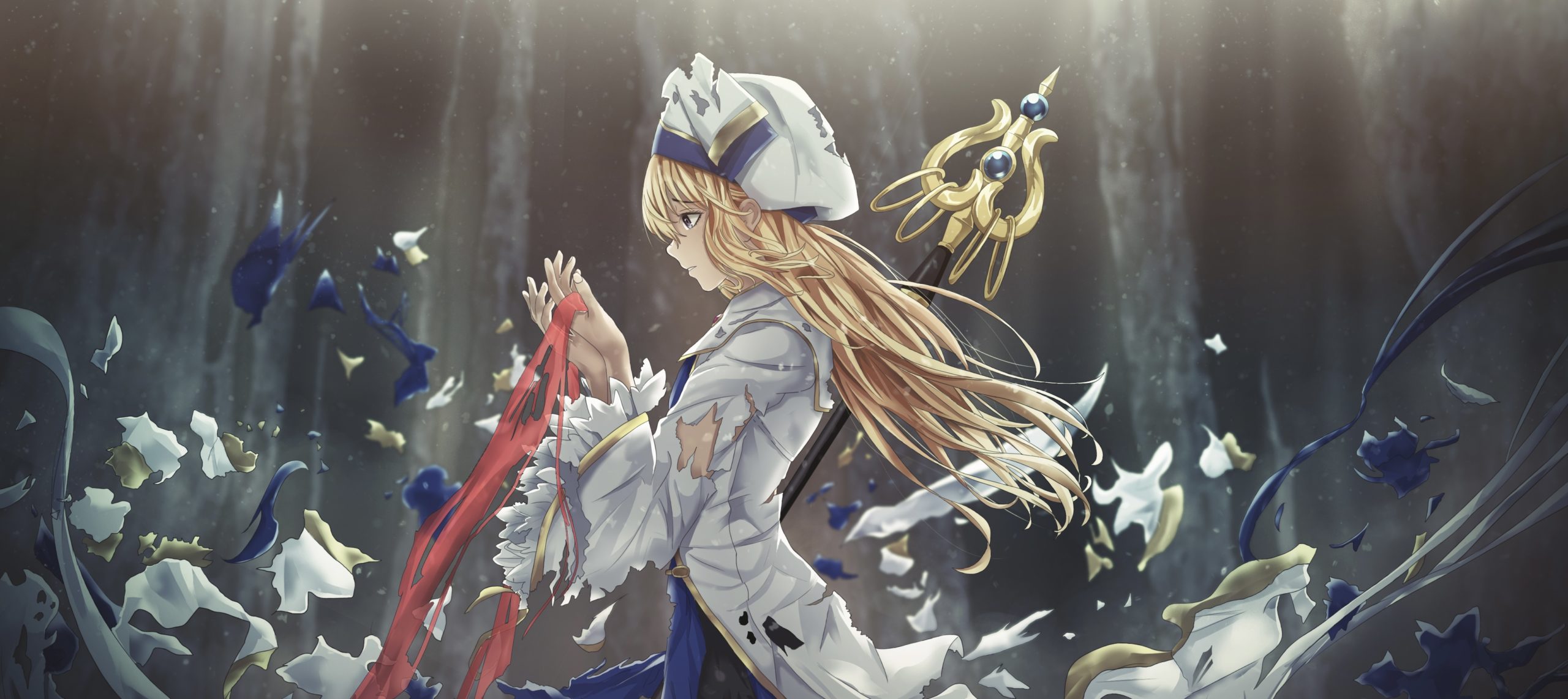 The Goblin Slayer season 2 cast is mostly unknown, just like the premiere date and major narrative points. But there is no reason to think that the main characters from Season One won't be coming back, especially because Season Two will likely pick up where Season One left off with the manga translation. So we can vouch for the following characters to be present in Goblin Slayer Season 2:
Goblin Slayer (Goburin Sureiyā)
Yūichirō Umehara(Japanese); Brad Hawkins (English) provide the voice for the protagonist.
Priestess (Onna Shinkan)
Yui Ogura (Japanese); Hayden Daviau (English) voice the said character.
Cow Girl ( Ushikai Musume)
Yuka Iguchi (Japanese); Brittany Lauda (English) provide the voice for this character.
Guild Girl (Uketsukejō)
Maaya Uchida (Japanese); Sara Ragsdale (English) lend voice to the character.
High Elf Archer ( Erufu)
Nao Tōyama (Japanese) and Mallorie Rodak (English) voice out the archer.
Dwarf Shaman (Dowāfu)
Yuichi Nakamura (Japanese) and Barry Yandell (English) voice the character in the series.
Lizard Priest (Rizādoman)
Tomokazu Sugita (Japanese); Josh Bangle (English) lend voices for the said character.
Witch ( Majo)
Yōko Hikasa (Japanese); Amanda Gish (English) provide the voices for the Witch.
Curious as to what the plot could be for Goblin Slayer Season 2? Well, read on!
Related| See Season 3 Release Date – The Sci-Fi Drama Is Finally Set To Premiere In August 2022!!
Goblin Slayer Season 2 Plot – How Will The Storyline Progress?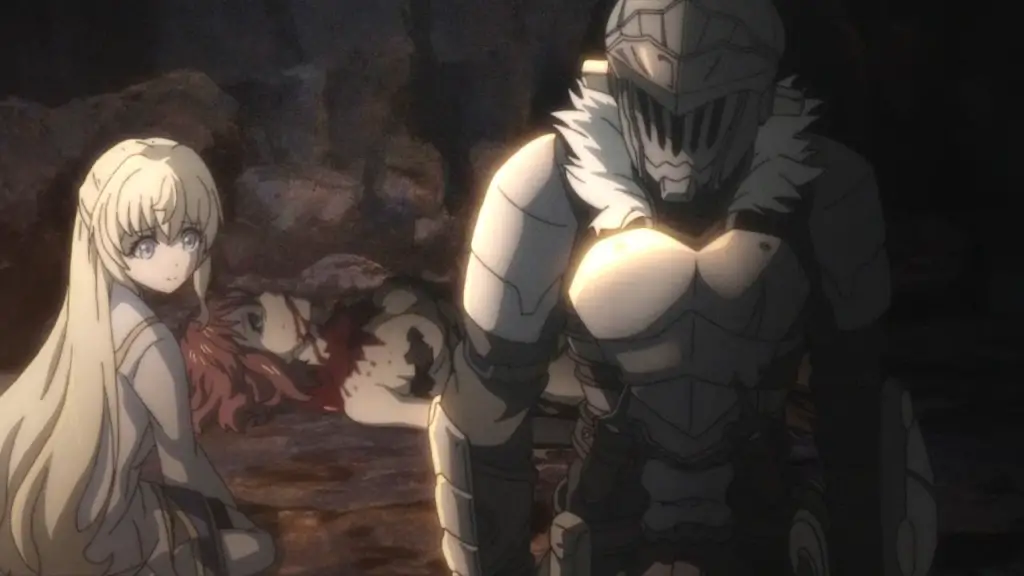 The plot specifics for Goblin Slayer Season 2 are as vague as the date of release, but given what the first season of the anime covered, it's simple to infer what the second season will focus on.
The first season was based on the story that was present in the first two volumes of the manga, while Volume 5 was taken as inspiration for the production of Goblin Clown. As a result, Goblin Slayer season 2 will probably adapt the stories from volumes three through four and potentially book six of the light novel series.
It was the victorious end for season one. Slayer and other adventurers wiped off a huge goblin herd that was trying to attack the farm where he lived. Additionally, there were rumors that goblins would continue to sabotage humans despite the Hero defeating the Demon Lord and a very cute moment was witnessed in the whole season, even though a traumatic past, Goblin Slayer was still able to make friends.
Goblin Slayer's face was the main aspect that the first season deliberately left out. All of this offers a variety of potential narrative points for the upcoming season. Maybe in the next season more goblins get slain, new friendships grow, and our grumpy protagonist's identity gets revealed.
Related| Paradise PD Season 4 Release Date – The Animated Comedy Series Is Ready To Air In December 2022!!
Goblin Slayer Season 2 Trailer – Is It Out Yet?
A teaser trailer regarding Goblin Slayer Season 2 has been dropped! We have linked it down below to make it easier to find. Till then you can enjoy the trailer and wait for the second season!
If there was any doubt, the series' IMDB rating of 7.5 puts it to rest and offers a strong justification for this show should be on your to-watch list. Rotten Tomatoes has collected an average score of 72%, indicating that it is liked by a lot of people.
You can find all the episodes on Crunchyroll and Amazon Prime Video.
Related| Classroom Of The Elite Season 3 Release Date, Plot, Cast, And All Exciting Updates