Have you been waiting for Cautious Hero Season 2? Here is everything that you need to know about the series, including its release date, plot, and characters. Let's get into it!!
"Cautious Hero: The Hero is overpowered but overly cautious" or in short "Cautious Hero" is a Japanese light novel (young adult novels in Japanese style) series authored by Light Tuchihi. It was first published under the Kadokawa Books imprint owned by publisher Fujimi Shobo in February 2017. It has a total of seven volumes so far. A manga (comics/graphic novels) has been also adapted by Koyuki which was first published on November 9, 2018. Both the novel series and the manga have been officially endorsed by Yen Press in North America.
After so much popularity and success gained by both the novel and the manga series, an anime television series was also launched by White Fox (a Japanese animation studio) which was directed by Masayuki Sakoi. It first premiered on AT-X and other platforms like KBS, TVA, etc. on October 2, 2019, following the last episode on December 27, 2019. It has 12 episodes in total.
Cautious Hero Season 2 – All That You Need To Know!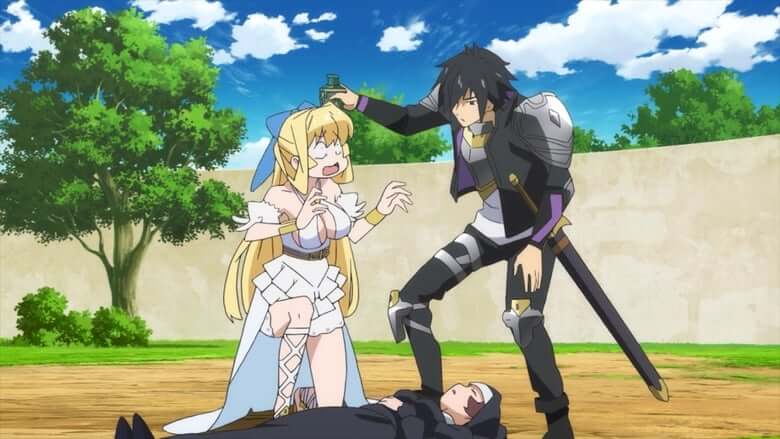 The series narrates the story of a goddess named Ristarte who is given the duty to safeguard an s-class world named Gaeabrande from demons. To achieve the same, she summons a human hero named Seiya Ryuuguuin, who takes her by surprise as he is foolishly cautious regarding everything, including herself.
There is a saying, "Prevention is better than cure" and it correctly fits to Seiya's actions. He is indeed much more powerful than any other human contender but still remains overly cautious of the coming events. He is reluctant to enter even the safest zone of the Gaeabrande and trains himself until he is sure of his strength and victory.
Seiya's overly cautious behavior drives Ristarte nuts. However, when he enters the battleground, he fights even the weakest with all his might and eventually, his caution and hard training are justified.
Related| Plastic Memories Season 2 Release Date – Will The Anime Make A Bold Comeback In 2022?
Cautious Hero Season 2 Release Date – Is It Going To Arrive Soon?
Adapted from the light novel series that goes by the same name, this anime series received quite a generous amount of popularity among the fans. The series was also one of the top five anime of that year, as ranked by Anime News Network.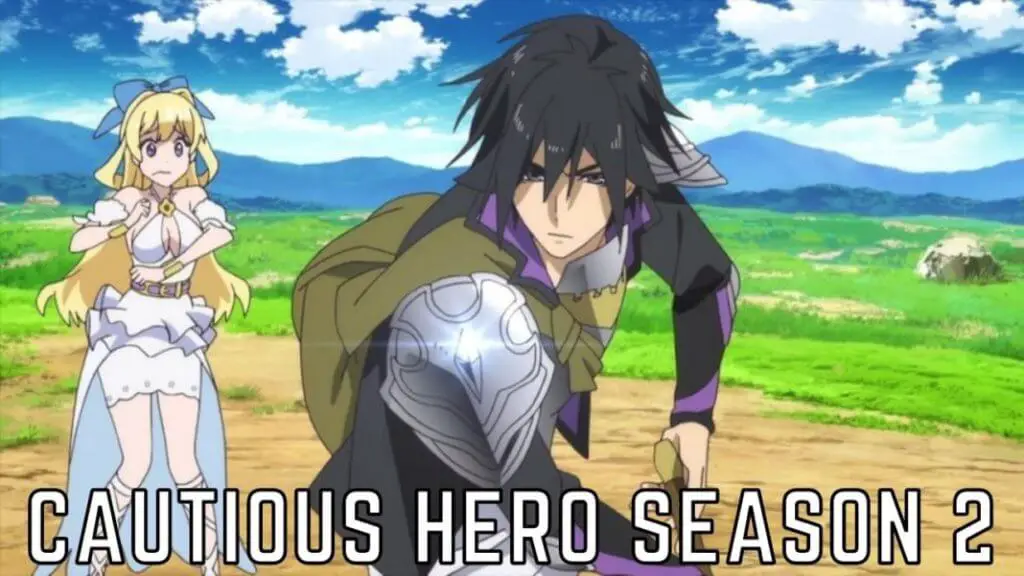 Even after it having gained so much popularity, we are quite unsure about the release of Cautious Hero Season 2. Sadly, the makers, White Fox Studios have neither officially announced the cancellation nor the arrival of Cautious Hero Season 2. Seeing White Fox Studios' silence regarding Cautious Hero Season 2, it will be quite hard to tell whether the series will be released or not.
Taking everything into consideration, we cannot predict a particular date or time for its release. We know that you are impatient about the release of the second season and so are we but till we get a confirmation, you can enjoy the manga adaptation of the series which is surely worth reading.
Related| See Season 3 Release Date – Is American Sci-fi Show Returning Back With A Brand New Season In 2022?
Cautious Hero Season 2 Cast – Would We Get To See New Faces?
Unlike the official release date of Cautious Hero Season 2, fans will not have to wait for long to find out about the cast of Cautious Hero Season 2. Following the final turn of events in Season 1, it is certain that the leading characters and their voice-over artists will return back for Season 2.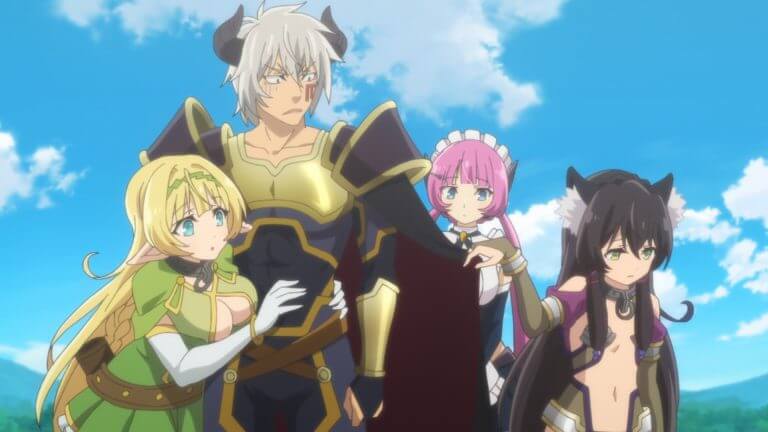 Moreover, if White Fox Studios does not make changes in the cast, there are chances that even new characters (along with their new voice-over artists) will be introduced in the show. The series has also been dubbed in English.
Keeping everything aside, here are the major characters and their voice-over artists who are expected to be a part of the cast in Season 2:
Seiya Ryuuguuin, played by Yuichiro Umehara (Japanese) and Anthony Bowling (English)
Ristrate, played by Aki Toyosaki (Japanese) and Jamie Marchi (English)
Mash, played by Kengo Kawanishi (Japanese) and Chris Thruman (English)
Elulu, played by Aoi Koga (Japanese) and Sarah Wiedenhef (English)
Cautious Hero Season 2 Plot – What Will Happen Next?
We all know that Ristrate summoned Seiya to save Gaeabrande from the demon king but by the end of the first season, we were taken over with a shocking twist. It was revealed that both the protagonists, Ristrate and Seiya are reincarnations (rebirths) of their past lives. They took rebirth because they failed in the task that was provided to them. To be specific, they failed to kill the demon king.
We got to know the reason behind Seiya's overly cautious nature only by the end of the series. In his previous life, he had mistakenly killed his colleague during the battle which therefore, justified his overly cautious behavior in the present life. In the last episode of the first season, we also find that both Seiya and Ristrate defeated the demon king of Gaeabrande and saved that world.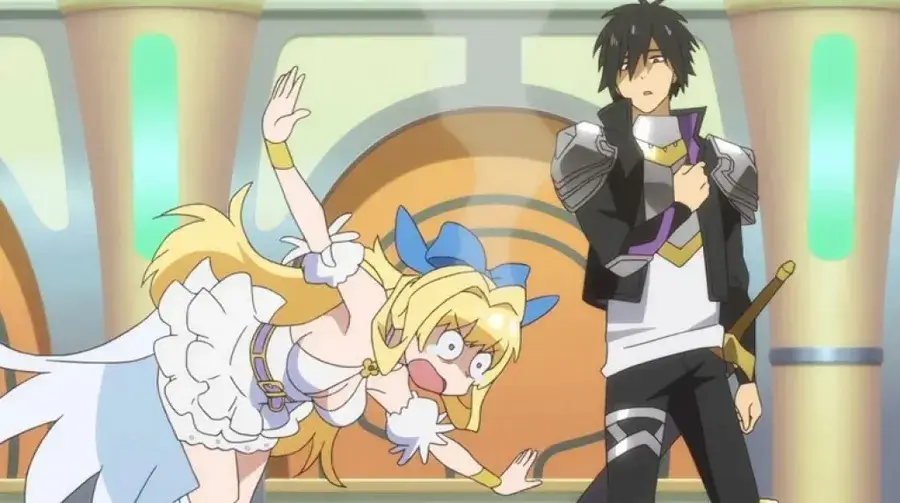 In the process of killing the demon, Seiya lost his life but he revived again and both Seiya and Ristrate were given the duty to save the world, named Ixforia, that they were unable to protect in their previous lives. It was also revealed that Seiya and Ristarte were lovers in their past lives. Since they were not able to save Ixforia last time, it is described that this world will now be more dangerous and horrific.
The first season ended with the protagonists getting back to duty. So, we can expect that Cautious Hero Season 2 will be back with a tremendously powerful storyline and visuals. We know that you all are curious and there are very few certainties, however, one thing is sure – whatever might be the storyline of the upcoming season, the playful banter between Seiya and Ristarte will remain the highlight of the anime just like the first season.
Related| Is Siren Season 4 Cancelled Or Renewed? Find Out Now!!
Is the Cautious Hero Season 2 trailer out?
As you already know that there has been no official announcement regarding Cautious Hero Season 2. So, unfortunately there is no trailer for the same but we won't leave you with a heavy heart.
Here is the trailer from the first season to remind you of the action-packed anime series. If you haven't watched it yet, this trailer might convince you to watch it now –
Related| Seven Deadly Sins Season 6 – Is The Sixth Season Stands Cancelled? Find Out Now!!