Building a career as a comedian is not a piece of cake for anyone. Even in 2022, it is quite impossible to choose comedy as your profession but some people have made it possible through their creativity and hard work. Bert Kreischer is one of them.
He is an actor, podcaster, host of a reality TV show, and stand-up comedian. If you enjoy watching standup comedies, then you must be curious to know about his life.
Continue reading to learn everything there is to know about Bert Kreischer net worth, personal life, and career. I sincerely hope that by the time you have finished reading this entire post, all of your questions will be answered!
Bert Kreischer: Life Behind The Cameras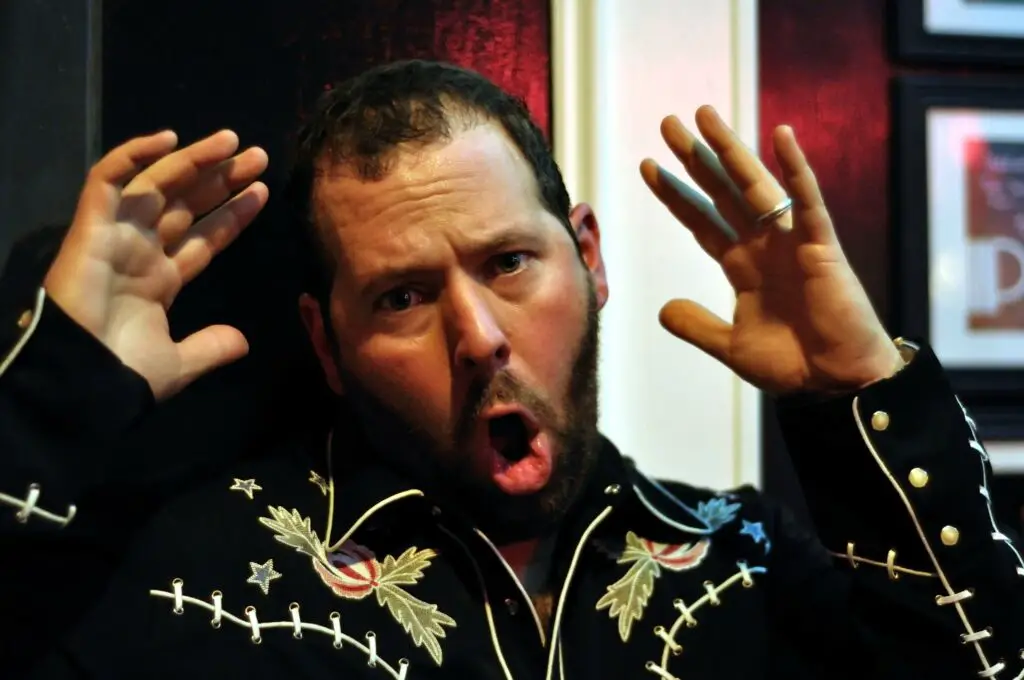 Albert Kreischer Jr. was born on November 3, 1972, in Florida, and spent most of his childhood in Tampa. Following his time at a private Jesuit high school, he enrolled at Florida State University (FSU). He was an English major.
There was the subject of a six-page piece in Rolling Stone published later that year, which referred to him as "the top partyer at the Number One Party School in the country." The piece, "Bert Kreischer: The Undergraduate," described his social antics, which included instances of alcoholism and indiscreet narcissism.
Later, a writer changed his name and sold the script to National Lampoon. This served as the inspiration for the Ryan Reynolds-starring 2002 comedy picture National Lampoon's Van Wilder.
He responded to the New York Post's query about his participation in the movie. He said he had nothing to do with the movie. Also, he discussed how National Lampoon officials told him that he was the inspiration for the movie on a podcast with Joe Rogan.
Additionally, he affirmed that he would never take National Lampoon to court for the movie's production without his input.
Related| Grace Vanderwaal Net Worth 2022 – How Is AGT Winner Making Money In Her Life?
Bert Kreischer: Beginning Of The Journey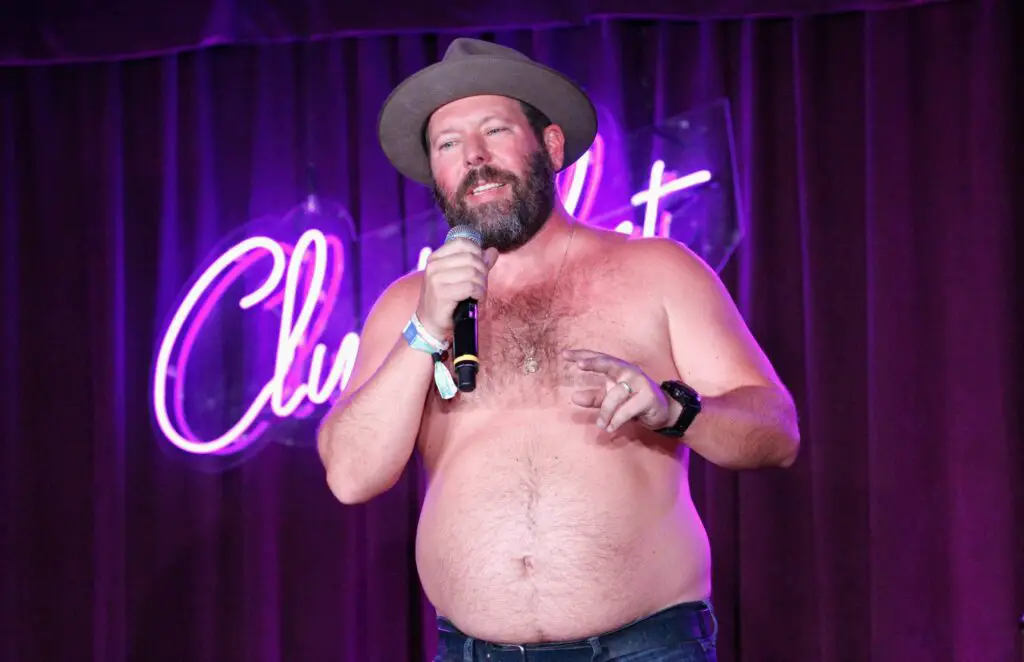 Bert Kreischer started his career in standup comedy with his debut performance in a nightclub in Florida. He relocated to New York City after a talent agency received a tape of one of his performances. They called him to the city to check out some stand-up performances.
Anyone who knows him would know what he is famous for. Well, he is well-known for performing stand-up comedy shows while being half-naked. But this is not the only thing that makes him stand out. His most well-known narrative, which describes how he allegedly got to be known as "The Machine," is another talent for which he is famed.
In an episode of the Comedy Central animated series Shorties Watchin' Shorties, one of his stories was included. He eventually became so famous worldwide that he had been called to make appearances on many popular talk shows. Some of them included late-night talk shows Late Show with David Letterman, Jimmy Kimmel Live, and Conan.
After then, he hasn't stopped with his jolly comedy shows. His latest show can be seen on Netflix which he released in 2020 named Bert Kreischer: The Big Boy.
Along with stand-up comedy, he has also tried to build his career in podcasting. On the "All Things Comedy network", he is the host of the weekly comedy podcast Bertcast.
In his Man Cave, which was constructed for him for an episode of the home repair reality television series Man Caves, Bert broadcasts his podcast, which was first released in 2012.
Moreover, he received an offer for a sitcom from Will Smith's Production Company. Later he was featured on the show "Beef the conquered". To participate in thrilling rides and events for Bert the Conqueror, he visited theme parks and other adventure locations throughout the United States.
By this time he has made a huge place in people's hearts that even the littlest of his efforts could entertain people. He has the talent to turn the most normal things into some intriguing jolly scenes. An example of that is his enjoying roller coasters and other amusement park rides, as he is afraid of heights.
He also visited open mics that DJ Nash hosted. Additionally, In 2001, he worked in a show named "life with David J.". The show was based on DJ Nash's life.
He has also written a book about his upbringing and ascent to prominence in addition to comedy shows and tours. He made the most out of his learning at FSU for 6 years rather than letting it surpass or demotivate him. He maintained his positive, humorous demeanor, earning him a Rolling Stone spot.
Related| Bill Russell Net Worth 2022 – How Did The Famous Basketball Player Accumulated His Wealth?
Bert Kreischer: Personal life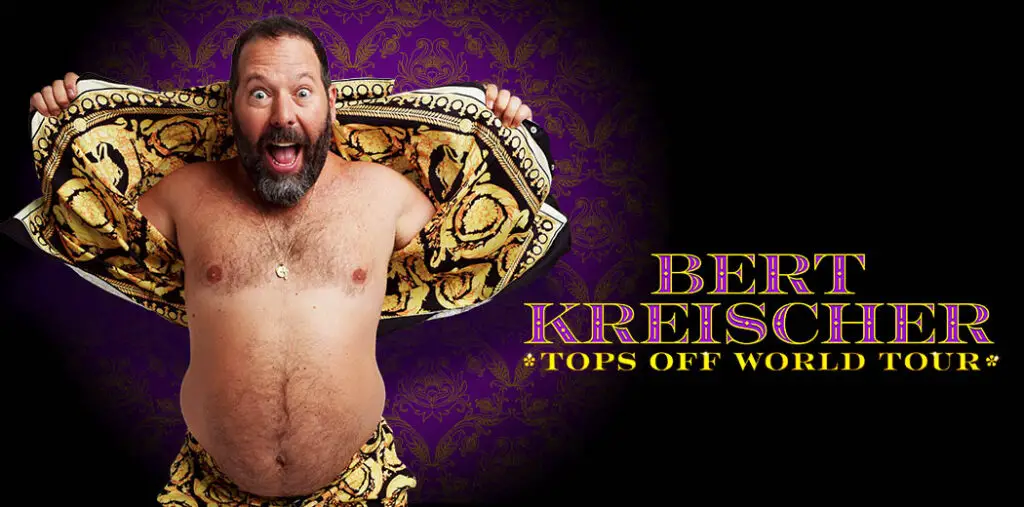 Bert Kreischer is not the one who keeps his personal life open to the public. Instead, he likes to keep his life very private. But still, we will try to provide you with most of the information that we have. He got married in 2003.
His wife, LeeAnn Kreischer also hosts podcasts. They have two kids together named Georgia and Ila. They reside with their family in Los Angeles, California.
Related| A Worthwhile Peep Into Val Kilmer Net Worth, Life, & Career!
Bert Kreischer Net Worth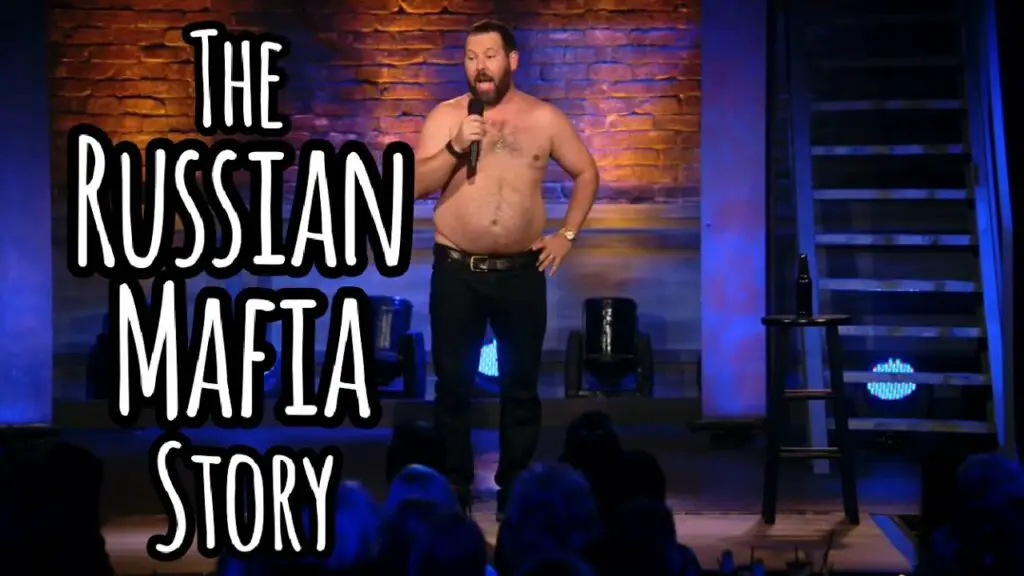 Now it's time for the most awaited part and you guessed it right. Yes, Bert Kreischer net worth it is. According to Celebrity Net Worth the current estimated worth of Kreischer's fortune is $3 million. Bert is available for corporate and private events as a comic and media figure. Kreischer can be hired for anything between $10,000 and $20,000, according to estimates.
Due to his fame, Bert additionally earns additional money via sponsorship agreements for his shows and online platforms. He receives about $1,500 for each article.
So this was all for Bert Kreischer net worth. We hope every worthwhile news related to Bert Kreischer net worth has reached you. For more exciting updates and information about the comedian, stay connected to Fiferst.
Related| Melissa Rivers Net Worth 2022 & What Should You Know About Her?