The Bay is a United Kingdom crime series developed by Daragh Carville and Richard Clark that premiered on the ITV network in March 2019. The first season was quite good and it received 7.2million+ streaming views. The season was hit according to the responses of viewers. A second installment consisting of six episodes was validated on 4th May 2019 and it was scheduled to be aired in mid-2020 but because of Coronavirus, its release date switched.
In January 2021, season 2 arrived on the ITV Hub and it collected 19 million+ views. The series stats have been good so far. It has scored amazing 7/10 stars on the IMDb and impressive 80% critics ratings on Rotten Tomatoes. These figures suggest that the drama will have a long journey. Showrunners will try to make as many seasons as possible. Now, fans are enthusiastically asking about the status of The Bay Season 3.
If you are also a lover of this series then let me tell you that good news regarding season 3 has arrived. So, here is what we have discovered –
Has ITV Announced The Bay Season 3 Release Date?
The Sun has disclosed that the series has got a green signal for its third run. Moreover, the filming of the season has already started. The shooting of the crime thriller begun in March 2021 which means that we can get a chance to see season 3 before the end of this year. The popular and successful series will again commence in Morecambe, but, there is one drastic modification that we will get to see in The Bay Season 3 episodes.
Morven Christie who portrayed the main character of Lisa Armstrong has declared that she is no more part of the series. Cobra actress Marsha Thomason has taken her position.  Now, she will play the Morecambe CID's new Family Liaison Officer, DS Jenn Townsend. Another update is that the script of The Bay Season 3 has been again prepared by the Award-winning Daragh Carville and Furquan Akhtar.
Now, if we talk about The Bay Season 3 release date no details have been revealed by the showrunners. But if filming goes as per the plan then season 3 won't take much time to arrive. Many trusted sources like Radiotimes are claiming that season 3 can hit screens by the last quarter of 2021. I think that's great news for the fans of the show.
How Will The Bay Season 3 Plot Be?
We can get to see a fresh crime with Townsend on the case as her forerunner has left. She will go through obstacles while doing her job on the beginning day when she meets a complex family. Townsend will make efforts to support the family after the demise of the juvenile boxer and will find out answers for them. At the same time, she will also put her efforts to show her skills to seniors.
To turn conditions worse, she is going to have private topics which she expects the move to Morecambe will help her with but a new beginning looks complicated. The Bay has been compared with ITV popular series Broadchurch, so they can be more evasive suspects to be examined. As Daragh Carville has made the script of The Bay Season 3, it will surely have shocking revelations and firing twists.
ITV's chief of show Polly Hill mentioned the latest progress, "We are delighted with the audiences' response to The Bay and look forward to them meeting DS Jenn Townsend played by the fantastic Marsha Thomason, who joins the team in series three."
Related| The Queen's Gambit Season 2 Release Date, Cast And All You Need To Know
Who Will Be Part Of The Bay Season 3 Cast?
We have already told you one big change that we are going to witness in season 3. Star Morven Christie has left the series and Cobra star Marsha Thomason has stepped into her shoes. She will portray the character of Family Liaison Officer, DS Jenn Townsend. So, showrunners have taken a big decision as they have changed one of the lead characters of the series. If we talk about other actors creators haven't revealed more details about them.
But several trusted sources like Express are claiming that those previous actors will return in the third season. Daniel Ryan, Erin Shanagher, Thomas Law, and Andrew Dowbiggin have been crucial parts of the series, that's why they deserve to be in The Bay Season 3. Some more new members can also be added in the next season. Their names can be revealed in the upcoming months. As per recent details, the actors that can be seen in season 3 are –
Lindsey Coulson will play her role as Penny Armstrong.
Imogen King will deliver her role of Abbie Armstrong.
Simon Manyonda will portray the character of DS Alexander Stewart.
Daniel Ryan will display the character of DI Anthony 'Tony' Manning.
Art Parkinson will present the character of Rob Armstrong.
Taheen Modak will play his role as DC/DS Ahmed 'Med' Kharim.
Erin Shanagher will deliver her role of Sergeant/DS Karen Hobson.
Andrew Dowbiggin will portray the character of DS James Clarke.
Adam Hussain will display the character of Josh Nubhai.
Joe Absolom will play his role of Andy Warren.
James Cosmo will deliver his role of Bill Bradwell.
Stephen Tompkinson will portray the character of Stephen Marshbrook.
Sharon Small will display the character of Rose Marshbrook.
How Many Episodes Will Be In The Bay Season 3?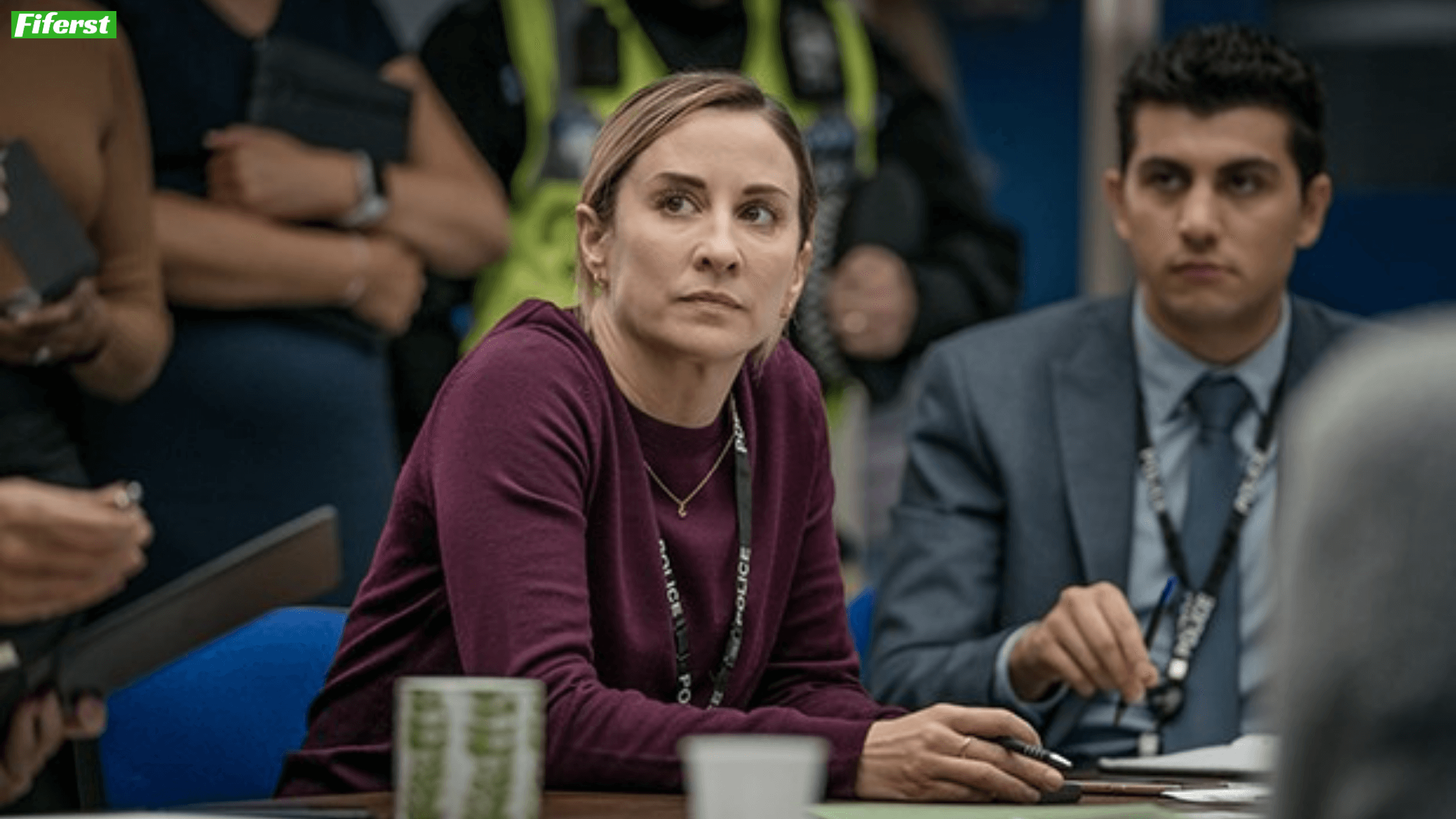 In the second season, we have seen 6 episodes including –
Episode #2.1
Episode #2.2
Episode #2.3
Episode #2.4
Episode #2.5
Episode #2.6
ITV Hub hasn't revealed any information about the episodes of The Bay Season 3. However, we have noticed that there were 6-6 episodes in both of the earlier released seasons. If the third season is going to follow this sequence then it will also have 6 episodes. However, it's just a prediction, actual data will be known only after the launch of the season.
Is There Any News Of The Bay Season 3?
No there isn't any trailer or teaser available for season 3. But the good news is that the filming of The Bay Season 3 has begun in March 2021. So, the drama won't take a long time to arrive among us. If anticipations are going to be correct then it's expected to arrive by the end of 2021. Once things become transparent we will notify you. Till then you can watch the previous season's trailer inserted above.
Related| Superstore Season 7 Release Date, Cast, Spoiler, And All Urgent Details