Have you ever imagined or ever dreamt of going to outer space and fetching your loved one a piece of the moon on your way back? Or ever dreamt about being lost there? If your answer to this question was a big "Yes!" then this piece of information is for you. This article talks about Lost In Space Season 3. One of the very popular shows on Netflix.
If you have friends who talk a lot about science, galaxies, supernovas, physics, and whatnot, there is a huge chance you are going to love "Lost In Space". All seasons of it.
Why?
We will tell you that below.
If you are new to the Sci-Fi world, you might probably be wondering what is lost in space? What happened in Lost in Space Season 1 and season 2? What is the Lost In Space season 3 release date? Has Lost in Space even renewed for season 3 or not? We are about to find all that out.
Lost In Space Season 3: Plot, Cast, Release Date & Everything You Need To Know!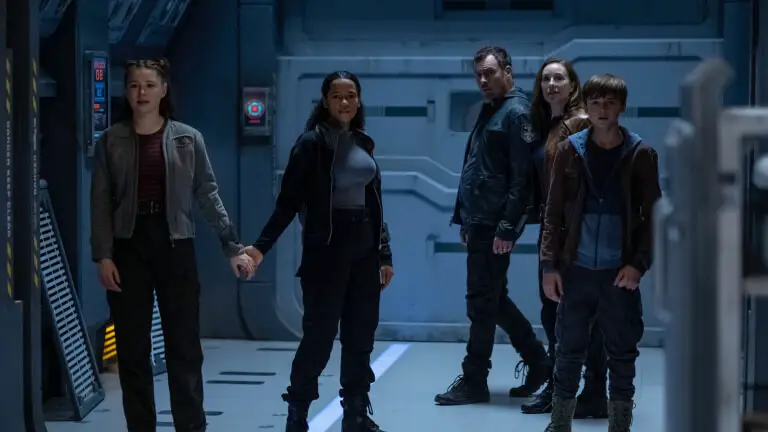 Lost In Space is basically a Netflix-based sci-fi aka science fiction show. The show belongs to adventure and family drama as well. The show has gained immense popularity among sci-fi lovers. With its amazing and mind-boggling graphics and visuals, the Netflix drama can make you watch it, even if you hate sci-fi!
Lost In Space Plot [Season 1]
An amazing thing about the show is that it allows you to travel in time, and takes you 25 years ahead of today.
How?
The plot starts with being in the year 2046, two years after an apocalyptic event threatens the survival of the human race. The centered family, the Robinson family is chosen for the 24th mission of the Resolute, which is an interstellar spacecraft that takes chosen families to settle them down in the Alpha Centauri Star system.
A series of events go wrong and the family comes crashing down on an alien and remote planet and tries to fight together against all the difficulties and hardships that come their way.
Still unaware of so many hidden dangers…
Lost In Space Plot [Season 2]
Season 2 of Lost In Space starts when the Robinsons are strangled even deeper in the mysterious space. They stick together discovering and exploring new planets, face new challenges that come their way, and also find their dear robot.
Jupiter 2 is now stranded on a mysterious ocean planet, but their robot is nowhere to be found!
Now the Family has to stick together and fight the odds again with Dr. Smith and Don West so that the reunion with their colonists could take place.
Season 2 of the show ended on a rather abrupt note. What's in the bag for Lost in Space season 3? Will the Robinsons be able to meet their colonists or remain lost? Guess these are some answers viewers will find in the third season of the Netflix show.
What Is Lost In Space Season 3 Release Date?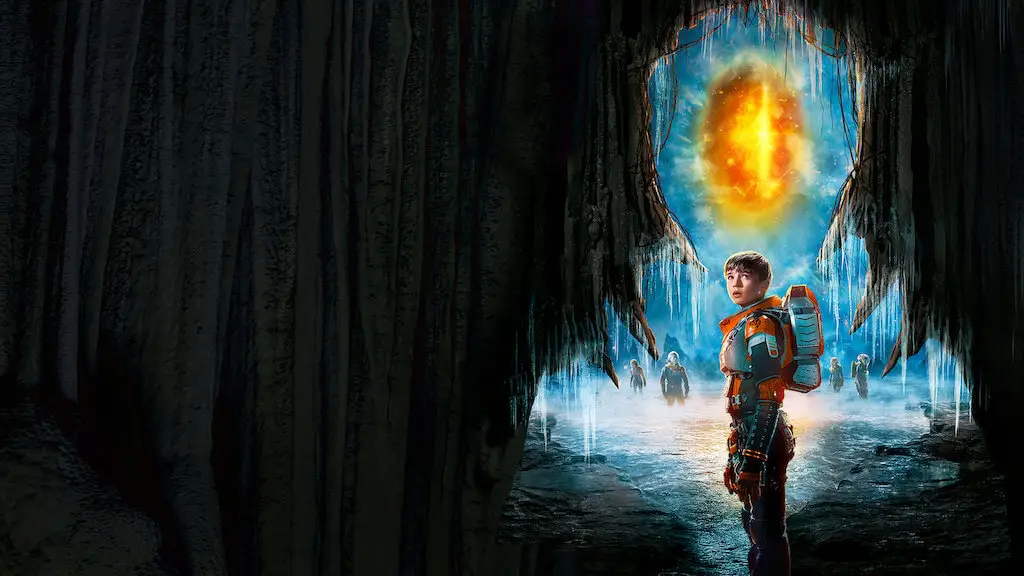 If you are a hard-core fan of Lost In Space, you must be dying to know the piece of news that we got for you.
The happy news for the viewers is that yes, Lost in Space, on the 9th of March 2020 was renewed for the third season for the show whose scheduled release is in 2021!
But the sad part is that the makers have already declared that this is going to be the final season and further production for the show will not take place.
Lost In Space Season 3 Release Date: is it revealed?
So the good news is that Lost In Space has been renewed for season 3. But the question remains untangled. What is the Lost in Space Season 3 release date?
On that matter, Netflix is being mischievous and yet has not made any official announcements regarding the release date of the third season. All it says is- "Soon in 2021".
With half of 2021 already gone, there is not much wait left for the viewers!
How will Lost In Space Season 3 plot be?
Can you guess what the plot for Lost In Space Season 3 going to be?
We cannot either.
The way season 2 ended, it is rather hard for a lot of people to guess the plot for the upcoming season.
Did the Robinsons meet their colonists finally? Did they end up in more trouble? You never know what goes into the head of writers. Whatsoever the plot is, be assured that the team works towards 100% viewer satisfaction and will definitely end Lost In Space Season 3, the final season the way it deserves.
Related| Trapped Season 3 Release Date, Cast, Plot And All Vital Updates
Lost In Space Season 3 Cast: Who is being cast in season 3 of the show?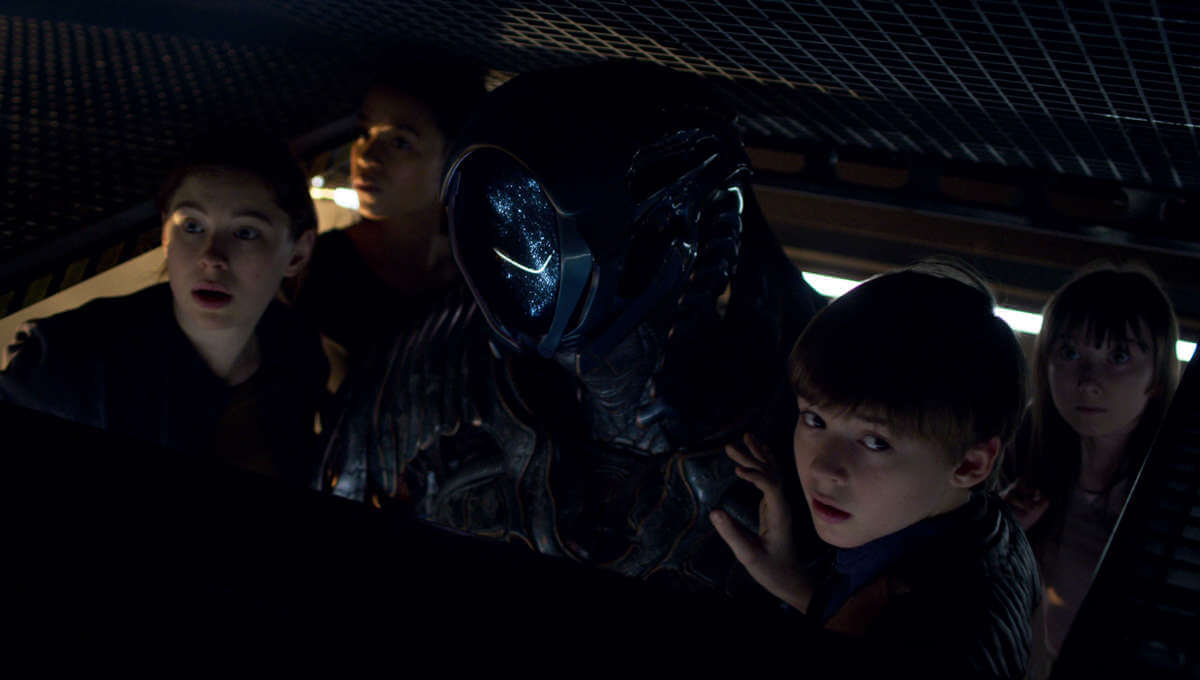 With how extremely well the series cast has performed and with two consecutive seasons, any chances of change in cast and replacement of any of the portrayed characters seem close to none.
The cast that was in season 2 is supposed to reappear in the series finale, i.e. Lost In Space Season 3.
The cast for Lost in Space-
Toby Stephens as John Robinson.
Molly Parker as Maureen Robinson.
Maxwell Jenkins as Will Robinson.
Taylor Russell as Judy Robinson.
Mina Sundwall as Penny Robinson.
Russel Hornsby as Grants Kelly
Parker Posey as June Harris / Dr. Smith.
Brian Steele as the Robot.
Ignacio Serricchio as Don West.
So it pretty much seems that the Robinsons will be back on screen soon!
Lost In Space Season 3 Episode Scheme:  How many episodes can we expect in the third season?
Looking at the episodes schemes of season 1 and season 2 of Lost in Space which had 10 episodes each and with the ranged duration between 45-60 minutes in season 1 and 40-55 minutes in season 2, it can roughly be predicted that the season 3 will have 10 episodes with around the same time duration.
Viewers can hope for 10 episodes in the final season of the series as well if everything worked out perfectly fine. The duration of the episodes will be an average of 50 minutes.
They are going to be 50 minutes of pure thrill, adventure, and drama!
Lost In Space Season 3 Trailer: is it coming soon?
Unfortunately, with no official release date announced, it is hard to tell when the trailer for the new upcoming Sci-Fi will be available for the viewers to watch.
But here is what you should know-
The shooting for Lost In Space season 3 had begun last year in 2020 only, in September. The shooting was wrapped up in January 2021, which means viewers can expect the official trailer of the series in the coming 2-3 months.
The trailer can be out anywhere between September 2021- November 2021. So watch this space, we'll pop up the trailer right here as soon as it comes out!
There is no wonder why fans are eagerly waiting for the Lost In Space season 3 to release. Who would want to miss out on the magnificent sci-fi show which has a lot to offer to you and sounds promising? We surely hope that the season finale of Lost in Space is worth the wait!
Related| Another Life Season 2 Release Date, Cast, Renewal Status, And All Recent Updates