Still don't know about Power Book II: Ghost season 3 release date? Don't panic when Fiferst provides you with every single update. With Power Book II: Ghost season's second head-spinning ending, fans are eager to know what happens next.
"Power Book II: Ghost" is a crime drama TV series developed by Courtney A. Kemp. The first season of the show premiered on Starz on Sep 6, 2020, and concluded on Jan 3, 2021. The second season ran from Nov 21, 2021, to Feb 6, 2022. The show is a sequel to "Power". The production companies for the show involve CBS Studios & Lionsgate Television.
The show has 20 episodes in total with each of duration 50-60 minutes. The series has a decent rating of 7.2/10 as reported by IMDb. The drama received positive feedback from the viewers. The show has 66% approved ratings from the viewers as stated by rotten tomatoes. Let's dive in to know updates on Power Book II: Ghost season 3.
Power Book II: Ghost Season 3 Synopsis: What Do We Know So Far?
The drama follows the story of Tariq, son of James St. Patrick(Ghost) who died at the end of the original show "Power". The show begins with Tariq trying to start his new life while coping with the death of his father. He is trying to forget his past which is haunting him. His mother Tasha, wants him to live his life like other teenagers.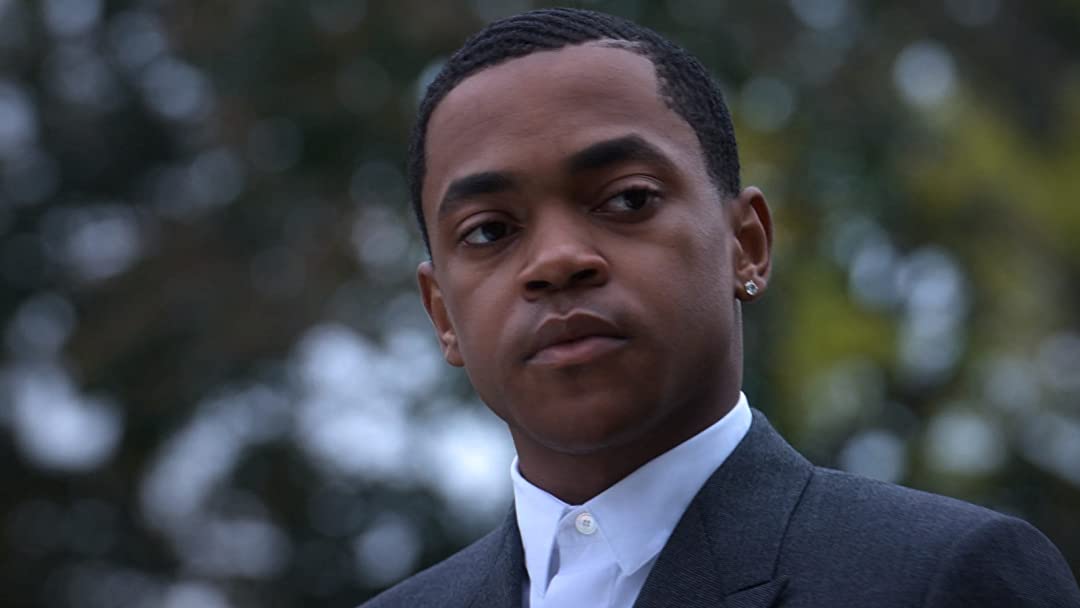 Following his mother's desires, he gets into Stansfield University trying to lead a normal peaceful life which unfortunately he could not. While trying to keep balance in his family affairs, education, and love life, he is trying to prove Tasha innocent who is charged with the murder of his husband James.
As the drama moves forward, Tariq is crushed between school and working to pay Davis MacLean(defense lawyer) who is his last hope to save his mother from getting prosecuted by Cooper Saxe. When he finds no way to pay Davis, he engages himself in drug operations which gets him involved with the Tejada family. He realizes that to escape the same life as his father led, he has to become like his father only but better.
Read More| Mayor Of Kingstown Season 2 Release Date: Is Paramount+ Going To Revive The Show?
Power Book II: Ghost Season 3 Release Date: When To Expect It?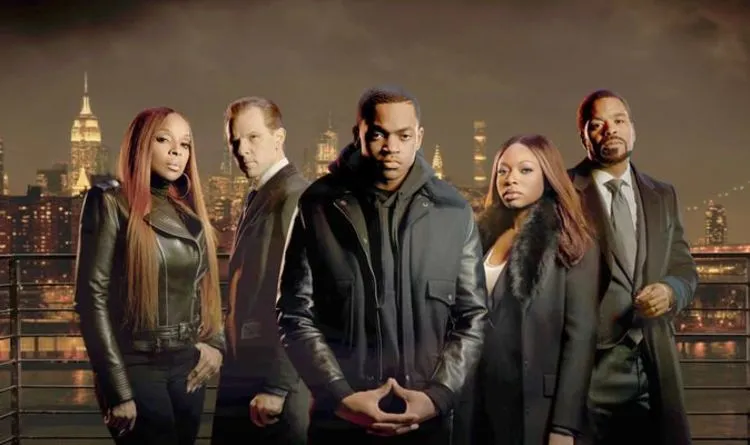 The second season of the show ended in Feb 2022 which left fans wondering whether there is going to be Power Book II: Ghost season 3 or not. For the fans of the show, there is a piece of good news for you all, in Dec 2021, it was confirmed by Startz that the show will be renewed for Power Book II: Ghost season 3.
It is not yet announced when will it be seen on our screens but it is speculated that the shooting for the third season has already started just after the conclusion of the second season. If we go with the announcement of Startz beginning the production of the show, then we should be expecting Power Book II: Ghost season 3 by the end of 2022.
Read More| Kim's Convenience Season 6 Release Date – When Is This Bomb Dropping?
Power Book II: Ghost Season 3 Plot: How Will The Story Progress?
The show ended with such a bang that fans left awe-struck. At the end of the show, the truth about Mecca is revealed. On the other side, Monet finds out that it was her husband Lorenzo Tejada who killed her son Zeke by mistaking him for someone else.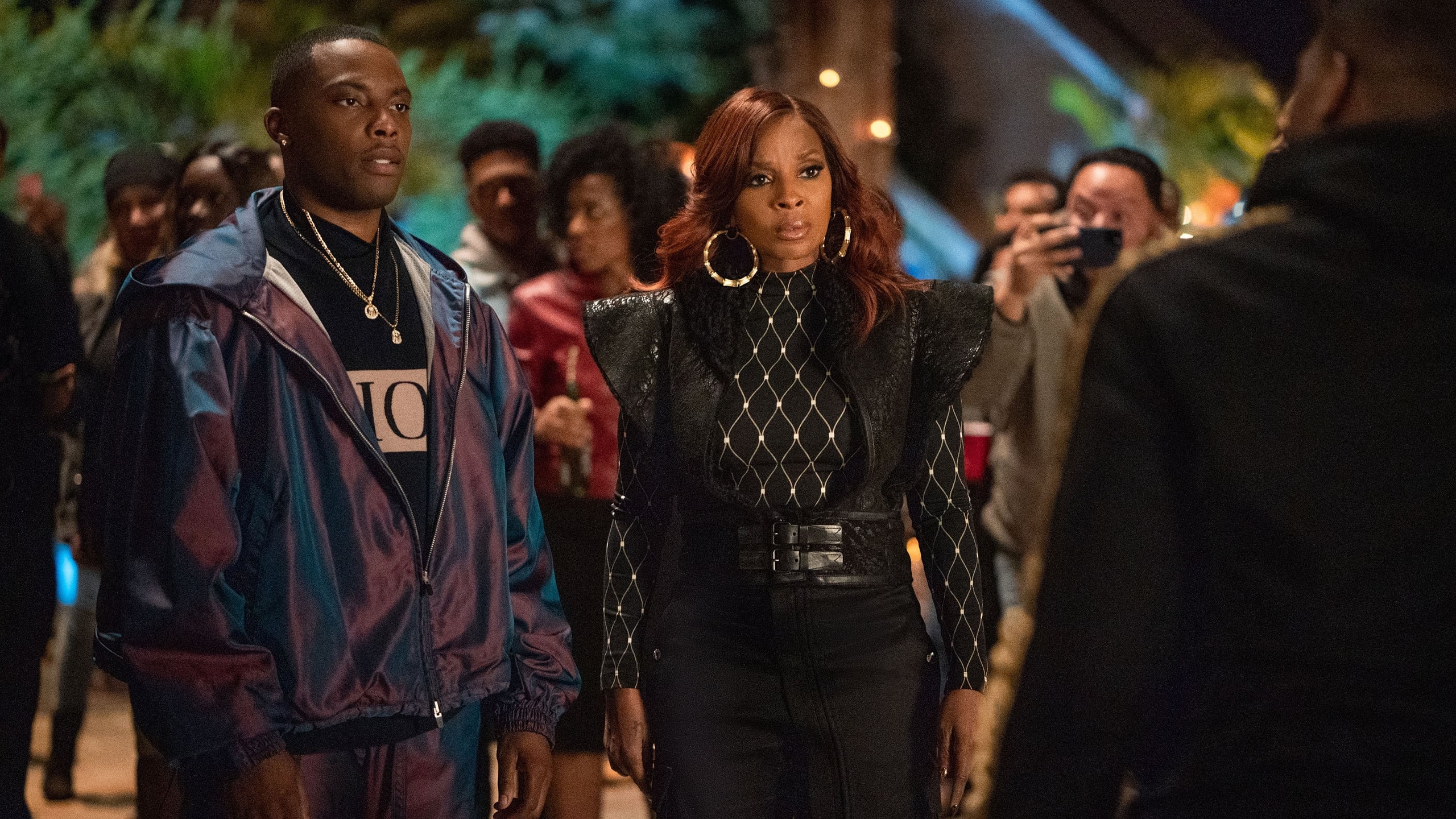 We also find out that Tariq had decided not to do the drug business anymore, but now with Mecca's truth revealed and him out of the picture, he decides to continue this game. As the end approaches, we find a spark between Tariq and Effie.
Power Book II: Ghost season 3 might explore the romantic relationship between Tariq and Effie while we will also get a look at Effie's past. With detective Blanca Rodriguez's return, things will get difficult for Tariq and his loved ones.
Read More| To The Lake Season 2 Release Date – The Russian Thriller TV Series Is Coming Soon On Netflix?
Power Book II: Ghost Season 3 Cast: Who Will Be A Part Of It?
Power Book II: Ghost season 3 will see the introduction of new actors. Through our sources, we out found that Gbenga Akinnagbe, Kyle Vincent Terry, and Caroline Chikezie are added to the list of cast members for the third season.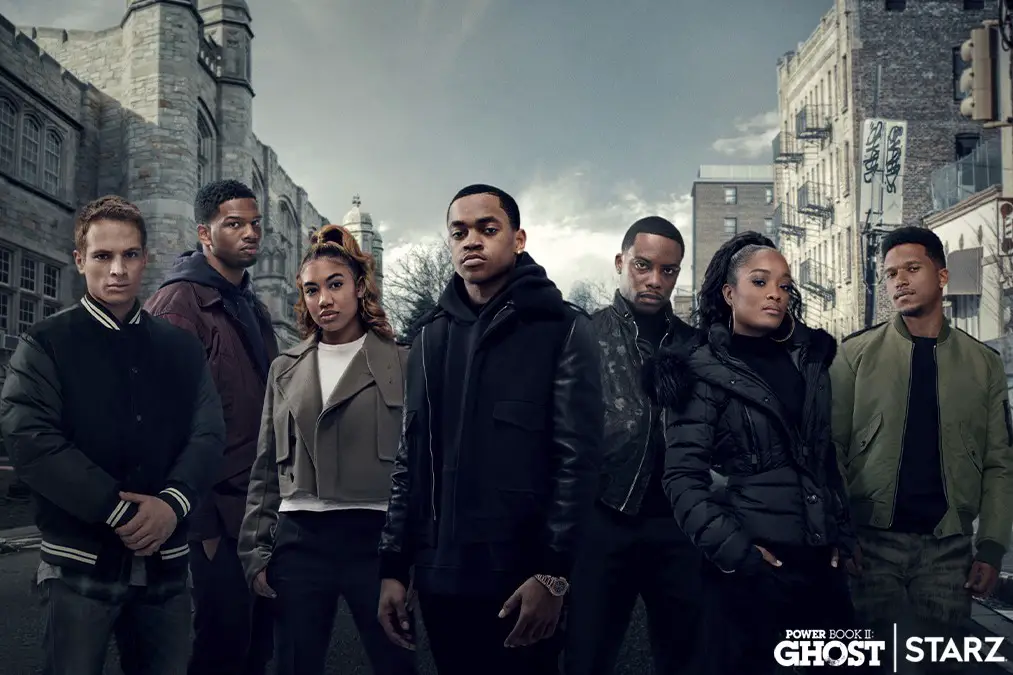 While there is an addition of new actors, there will also be some cast members that will not be returning as the roles they were playing met their tragic ends such as Professor Carrie Milgram played by Melanie Liburd, and Ezekiel 'Zeke' Cross played by Daniel Bellomy. Major cast members from the last two seasons are:
Michael Rainey Jr. as Tariq St. Patrick
Shane Johnson as Cooper Saxe
Gianni Paolo as Brayden Weston
Melanie Liburd as Caridad "Carrie" Milgram
Lovell Adams-Gray as Dru Tejada
Daniel Bellomy as Ezekiel "Zeke" Cross
Method Man as Davis MacLean
LaToya Tonodeo as Diana Tejada
Mary J. Blige as Monet Stewart Tejada
Naturi Naughton as Tasha St. Patrick
Daniel Sunjata as Dante "Mecca" Spears
Others in the recurring role are Kathleen Garrett as Judge Nina Larkin, Debbi Morgan as Estelle Green, Paris Morgan as Yasmine St. Patrick, Victor Garber as Simon Stern, Mark Feuerstein as Steven Ott, and Sung Kang as John Mak.
Read More| Schitt's Creek Season 6 Review – How Is The Audience Loving The Show?
Power Book II: Ghost Season 3 Trailer: Is It Coming Soon?
As of now, there is no trailer for Power Book II: Ghost season 3 but on social media handles for the show a short video of a few seconds with the previous clips from season 2 is made with the caption announcing the third season. Till then you can enjoy the trailer of the previous season:
Read More| Miraculous Season 5 Release Date – Will The Adventure Superhero Series Be Out On Netflix In 2022?