Are you a fan of Greek Mythology like me? Do you always find yourself searching for shows and books related to the Greek myths and folklore? Here comes a great news for you – Your search ends here!
Charley and Vlas Parlapanides, the two brothers, have blessed the Greek Mythology fans with their animated series that is packed with action and drama. If you still haven't guessed it, we are talking about Blood Of Zeus which can be found on Netflix. Since the first season received a lot of love, everyone is eagerly awaiting for Blood Of Zeus Season 2. What is the verdict? Read on to find out!
October 27, 2020, was the date when Netflix premiered the first season of the series. It was also co-produced by Powerhouse Animation Studios, with animation delivered by Mua Film and Hanho Heung-Up from South Korea.
Blood Of Zeus Season 2 Synopsis – How Has The Plotline Developed So Far?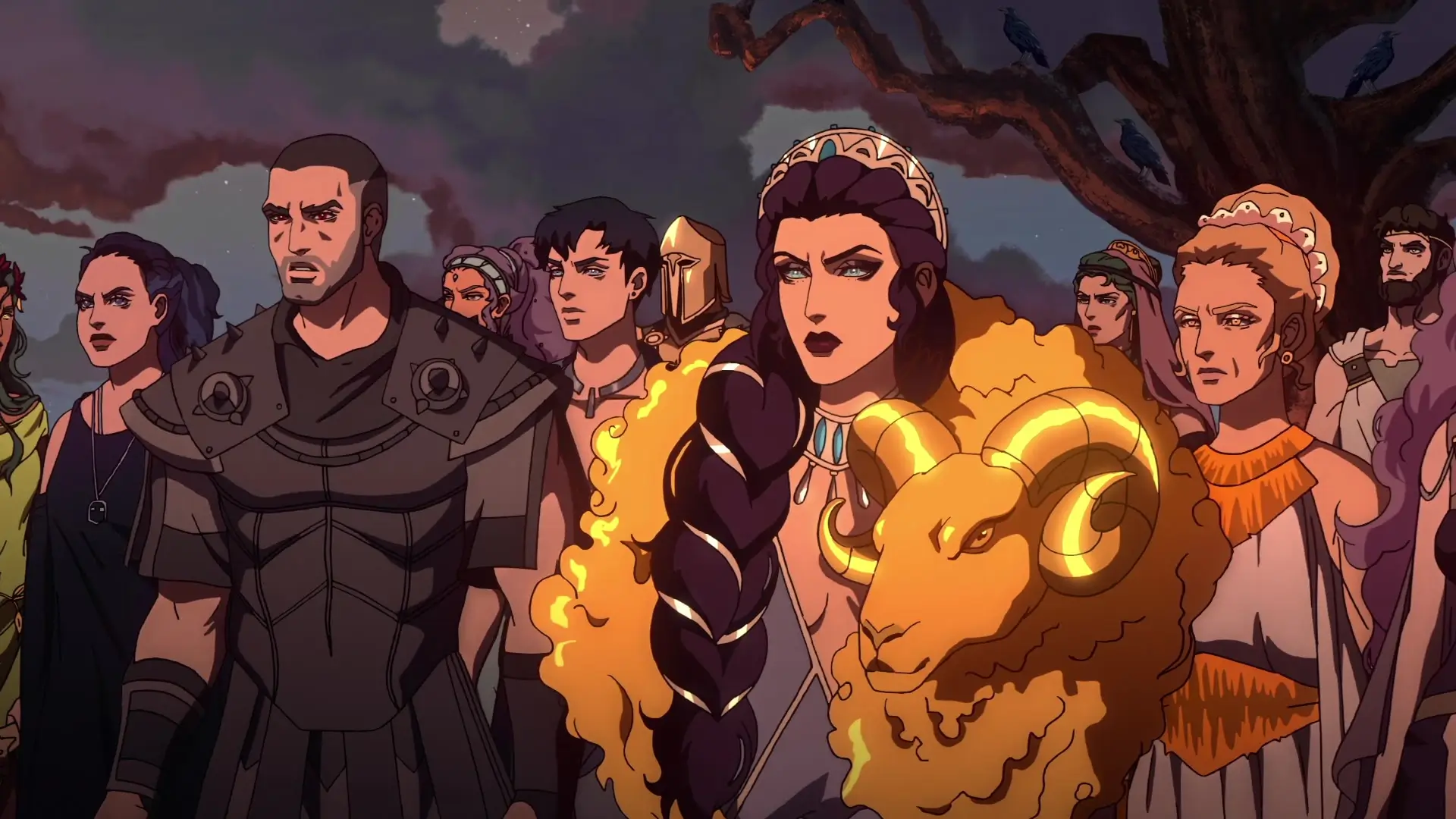 The story is set in the universe of Greek mythology and centers around Heron, Zeus' demigod son, striving to preserve Olympus and Earth. Heron is a common man in ancient Greece (that is what he thinks) who uncovers his real lineage as a descendent of the Olympian God, Zeus, and his purpose: to protect the Earth from the devils of the Greek world.
Considering the presence of Heron in the series, one can say that he is a unique character brought to life. He is a demigod – the offspring one bears when a human and God unite. The concept of demigods is quite widespread in ancient mythologies.
The introduction of the series depicts the story as something which is "lost to history," or something that is no longer entertained in the new world. The concept has not been continued and neither has it been passed down in Greek mythology. Gods, giants, devils, and mythological horses from the ancient tales appear in the episodes.
Related||Castlevania Season 5 Release Date – Is The Horror Thriller On The Edge Of Being Killed?
Blood Of Zeus Season 2 Release Date – When Will It Hit Our Screens?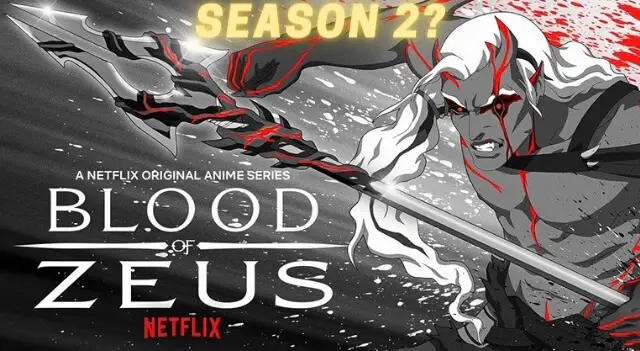 Netflix premiered the animated series on October 27th. It became a worldwide success. If you have a glance at the top five Netflix series, you will see that "Blood of Zeus" has grabbed the third position. Rotten Tomatoes summarized a rating of around 8.1/10 after going through 19 reviews for the series and found that almost 100% of them were favourable.
Today, I do not play the role of a bad news bearer. For a change, I have got some great news to share!
Netflix has officially announced the renewal of Blood Of Zeus Season 2. The popular streaming platform took to Twitter to declare the fate of Blood Of Zeus Season 2 and rewarded us with a little teaser trailer as well!
You will find the tweet attached below –
The Fates have news! Heron's adventures will continue in season 2 of Blood of Zeus. @powerhouseanim pic.twitter.com/RJXvhIJJkr

— Netflix Geeked (@NetflixGeeked) December 3, 2020
Curious about the cast of Blood Of Zeus Season 2? We've got you covered!
Scroll down!
Related||7 Best High School And College Shows For You!
Blood Of Zeus Season 2 Voice Cast – Can We Expect New Voice Artists To Join The Show?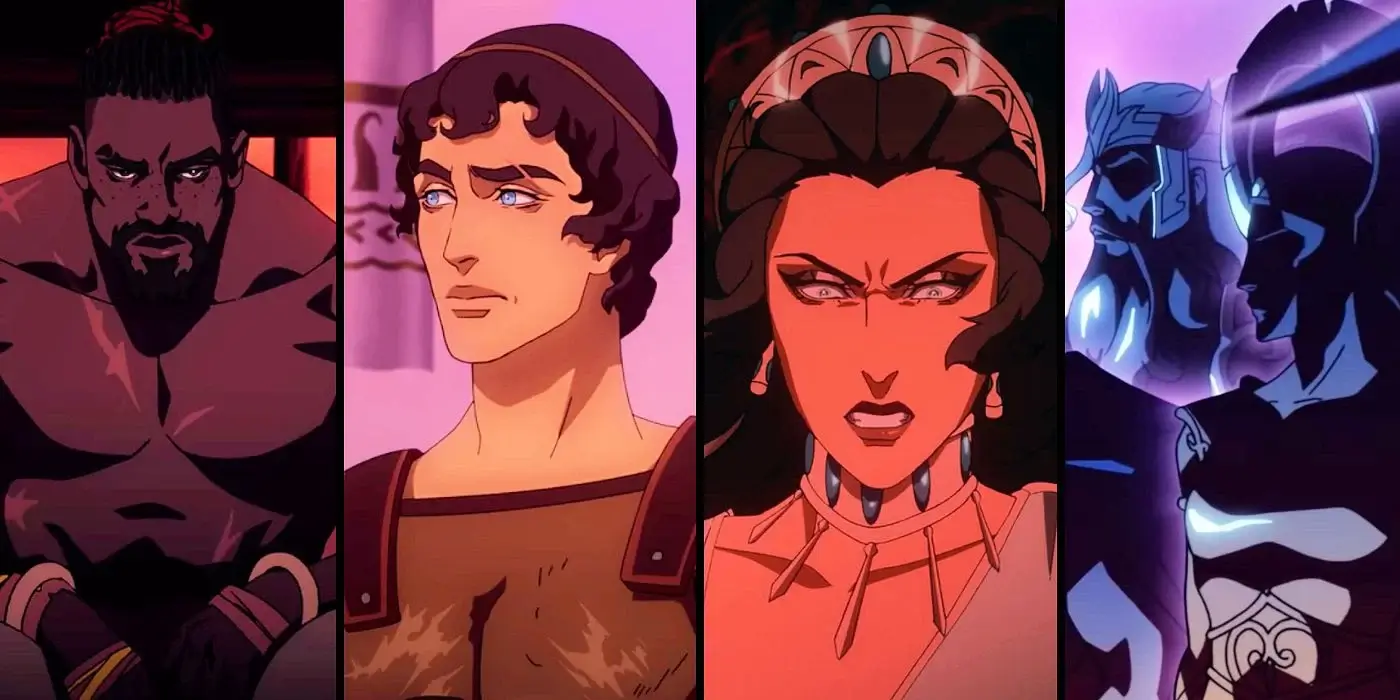 The date for the official release is not out yet and neither has Netflix updated us about any new cast members joining the show. So we can assume the following members to be a part of Blood Of Zeus Season 2 –
Heron would be voiced by Derek Phillips.
Zeus/Elias would be voiced by Jason O'Mara.
Hera would be represented by Claudia Christian, Seraphim, and Elias Toufexis.
Chris Diamantopoulos would be a part ad Evios, Heron's mother Mamie Gummer would be Electra, Poseidon
Alexia shall be portrayed by Jessica Henwick.
Ariana would be represented by Melina Kanakaredes.
Hermes shall be played by Matthew Mercer. Adetokumboh M'Cormack would join Alexia's Father
Apollo would be portrayed by Adam Croasdell.
King Acrisius or Periander would be brought to life by Danny Jacobs.
Ares would be played by Matt Lowe.
Clotho, Jennifer Hale shall be present as Artemis
Hades would be played by Fred Tatasciore.
Chiron (Dionysus) shall be played by David Shaughnessy.
The first season contained 8 episodes. Therefore, one can assume that the second season would follow a similar structure and would have 8-9 episodes, unfolding the story of the adventures of Heron. It will help us to understand the Greek mythological legends in a better way.
Related||Gravity Falls Season 3 Release Date – Is Disney Back With The Mysterious Animated Series In 2022?
Blood Of Zeus Season 2 Plot – How Can We Expect The Storyline To Progress?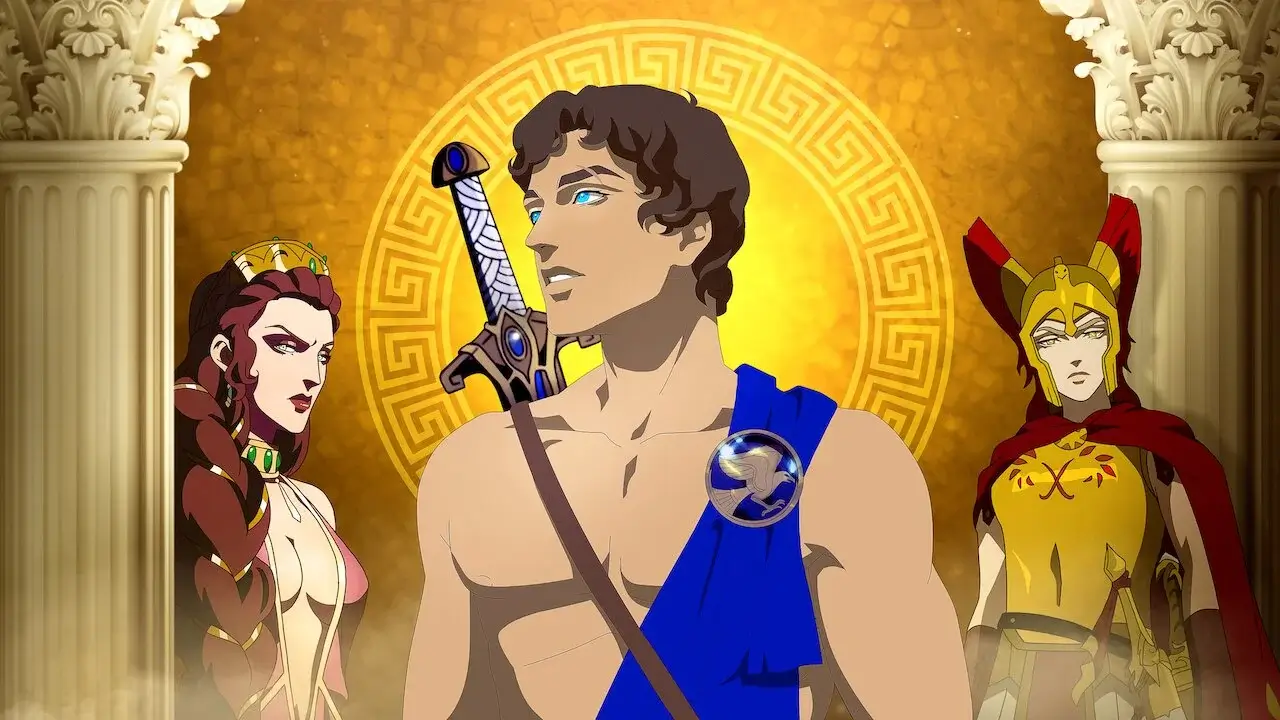 Zeus committed his whole energy to defend his wife, Hera, in the finale of Season 1. Hera was significantly hurt in the last season and very narrowly managed to run away.
She is most likely contemplating her future actions and strategizing her revenge. In any event, since Gods are immortal in a magical universe and maybe revived, resurrection is a possibility. This means that one can anticipate the return of the Gods and can expect more fierce battles between the ruling Gods of Olympus and the demigod Heron.
The Greek underworld deity is anticipated to be the main antagonist in Blood Of Zeus Season 2. This implies that Tatasciore will play a much greater role.
The creators in an interview declared that the adventures of Heron and Seraphim will continue in the upcoming season quite similarly as they unfolded in Season 1. They even suggested that the second season is a literal continuation of the first and would include the answers behind the happenings in the past season. The concept of the split would also be entertained and answered. The fans are excited to see how the events unfold.
If you have been waiting for Jason O'Mara to make a reappearance as Thunder God, this is excellent news. The Parlapanides brothers, while being interviewed, suggested that the show might be extended for five seasons if Netflix decides to renew the contract.
Related||Travelers Season 4 Release Date – Will the Sci-Fi Drama Make A Comeback On Netflix In 2022?
Is The Trailer For Blood Of Zeus Season 2 Out Yet?
Sadly the trailer for Blood Of Zeus Season 2 is not out yet but do not be disappointed. Since the renewal has been confirmed, the trailer for season 2 will be available soon.
Until then you can refresh your memory and relish the trailer from Season 1 all over again –
You can find all the episodes comprising Season 1 on Netflix.
Happy watching!
Stay in touch for more updates related to Blood Of Zeus Season 2.
Related||Lucifer Season 7 Release Date – The Absurd Excuse Of Its Renewal Or Cancellation!