Are you here to find out more about You season 4? The good news is that we have summarised everything we currently know about the returning Netflix series below.
Greg Berlanti and Sera Gamble developed the American psychological suspense program You, which is based on the works of Caroline Kepnes. In spite of Joe Goldberg visiting Paris at the conclusion of season 3, the following chapter won't be set there.
Instead, he has changed his identity and is now a professor in London named Jonathan Moore who is incredibly sophisticated and definitely not a murderer. There are many new characters in season 4 who have recently been introduced by Netflix, and there has also been a brief clip released, so there is plenty to catch up on. So without any further adieu, let's get started!
You Season 4 Synopsis – What Has Happened In The Story So Far?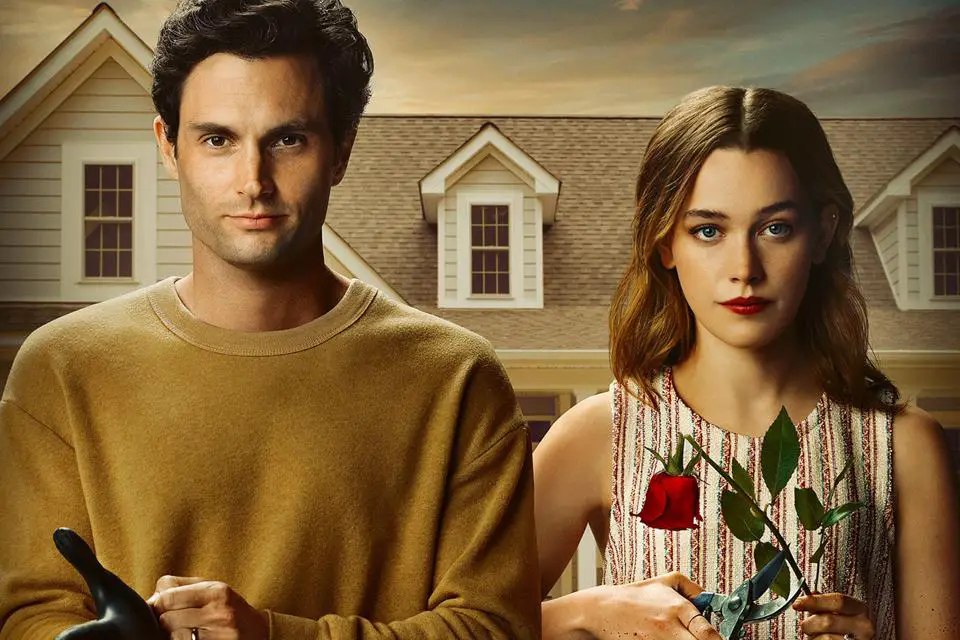 The protagonist of the first season is Joe Goldberg, the supervisor of a bookshop in New York City who develops a passion for Guinevere Beck after familiarizing with her and realizing that she is a budding author.
Utilizing social media and other technologies, he fuels his unhealthy fixation by keeping tabs on her whereabouts, watching her in her home, and removing any barriers to their romance, such as her friends and ex-boyfriend.
In the second season, Joe Goldberg leaves New York for Los Angeles in order to forget his past and create a new life without his ex-girlfriend Candace, who is out for vengeance after being buried alive in season one.
Love Quinn, a passionate home cook, causes Joe to revert to his old behaviors of aggression and obsession. In order to escape the destiny of his previous romantic ventures, Joe is making every effort to establish a new love in the City of Angels with Love. However, Love also possesses dark secrets that he is unaware of.
Joe and Love are wedding partners in the third season, bringing up their little son Henry in the California suburb of Madre Linda.
Joe keeps repeating the cycle of fixation with a growing interest in Natalie, the neighbor down the street, and the neighborhood librarian Marienne as their relationship dynamic changes. Love will change the course of events this time to prevent Joe's obsessive behavior from simply shattering her goal of having the ideal family.
Related| Jane The Virgin Season 6 Release Date – Was Season 5 The Last One Of The Romantic Comedy-Drama?
You Season 4 Release Date – Has An Official Announcement Been Made?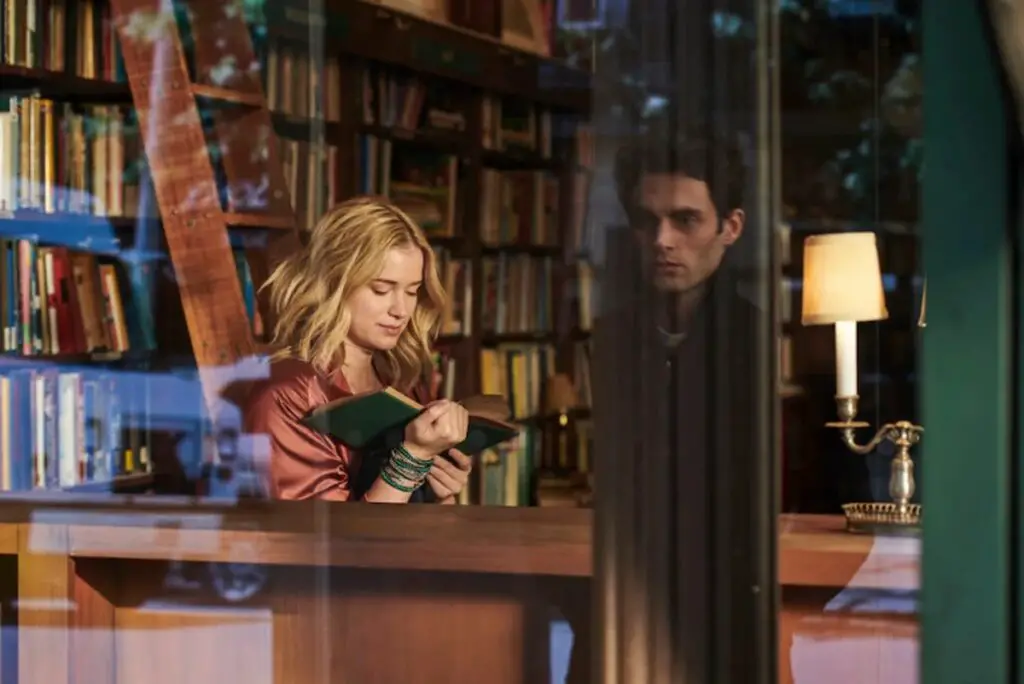 On October 13, 2021, Netflix announced the renewal of You Season 4. The fans are extremely excited about what this season would be about and the little sneak peek that Netflix gave with the teaser video has upped their curiosity even more!
You Season 4 now has a release date, which Netflix has officially revealed! The new season will be introduced to the audience in two portions, on February 10 and March 10, 2023. During the global fan event Tudum hosted by Netflix on September 24, the announcement was made public.
The announcement also contained a video that updated fans on Joe's whereabouts since our previous encounter and introduced us to a new batch of victims who had entered his circle after relocating to London.
Related| Harrow Season 4 Release Date – Why The Australian TV Series Didn't Get A Call For Season 4?
You Season 4 Cast – Are New Characters Being Introduced?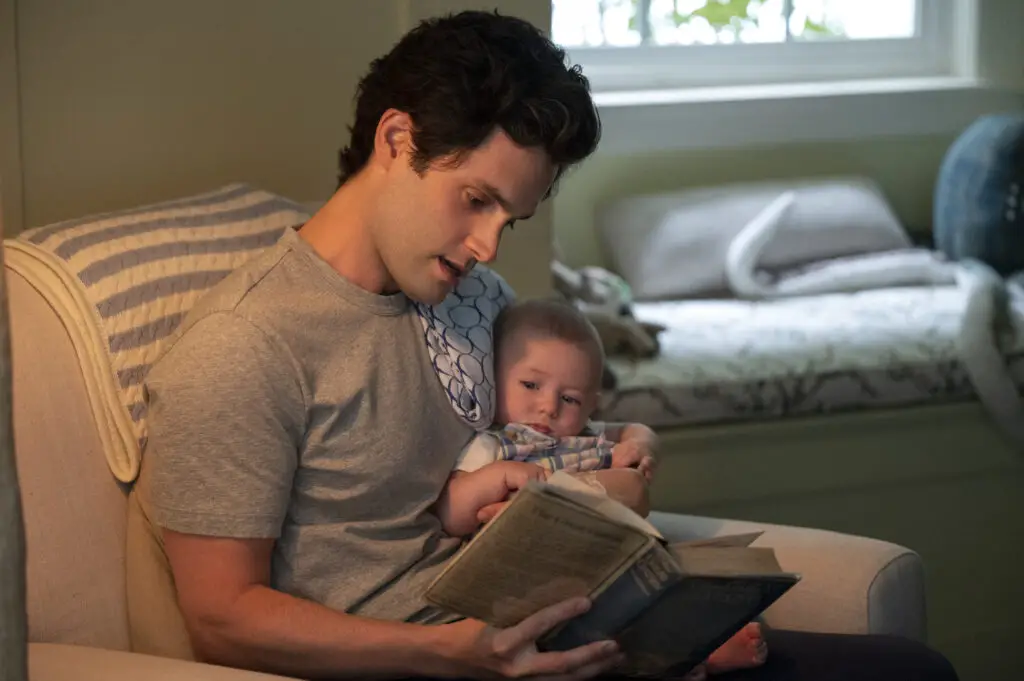 The clip which has been released by Netflix regarding the announcement for You Season 4 release, also reveals various new cast members. Some old members will be repeated as well. It seems like the following actors could be seen in You Season 4:
Joe Goldberg, a Mooney's bookshop manager who chases and romances Beck in the first season, is portrayed by Penn Badgley. He chases and dates Love while working as a bookshop clerk at Anavrin in the second season under the alias Will Bettelheim. He resumes using the alias Joe in season 3, now married to Love Quinn and the father of their kid. Gianni Ciardiello plays Joe as a teenager in season one, while Aidan Wallace and Jack Fisher, respectively, play him as a child in seasons two and three.
Elizabeth Lail plays Guinevere Beck, a penniless graduate student at NYU who wants to become a writer and starts dating Joe.
Luca Padovan plays Paco, Joe's youthful next-door neighbor who looks up to Joe as a mentor and a source of support.
Ethan Russell, played by Zach Cherry, is a bookshop employee who dates Beck's friend Blythe while working with Joe.
Beck's best friend and affluent socialite Peach Salinger, played by Shay Mitchell, is a hidden admirer of Beck who she met at Brown University.
Love Quinn, played by Victoria Pedretti, is a Los Angeles-based aspiring chef and health expert who becomes entangled with Joe and has her own dark secrets.
Ellie Alves, Delilah's fifteen-year-old sister, is portrayed by Jenna Ortega and resides in the same apartment building as Joe/Will.
The rest of You Season 4's core cast consists of brand-new performers. The actor Lukas Gage, who portrays Adam, is a thriving American ex-pat who repeatedly brings down his affluent family.
Charlotte Ritchie portrays Kate, an administrator of an art gallery who is passionately enthusiastic and skeptical of people she doesn't know. Kate's closest companion is Lady Phoebe, also referred to as Tilly Keeper.
Amy-Leigh Hickman portrays Nadia, a strong-willed literature scholar and aspiring writer who requires assistance wrapping up some forenamed blunders that put her life in jeopardy.
Related| Younger Season 8 Release Date – Will The Romantic Comedy Series Get A Season 8 Or A Spin-Off?
You Season 4 Plot- How Can The Plot Unfurl Further?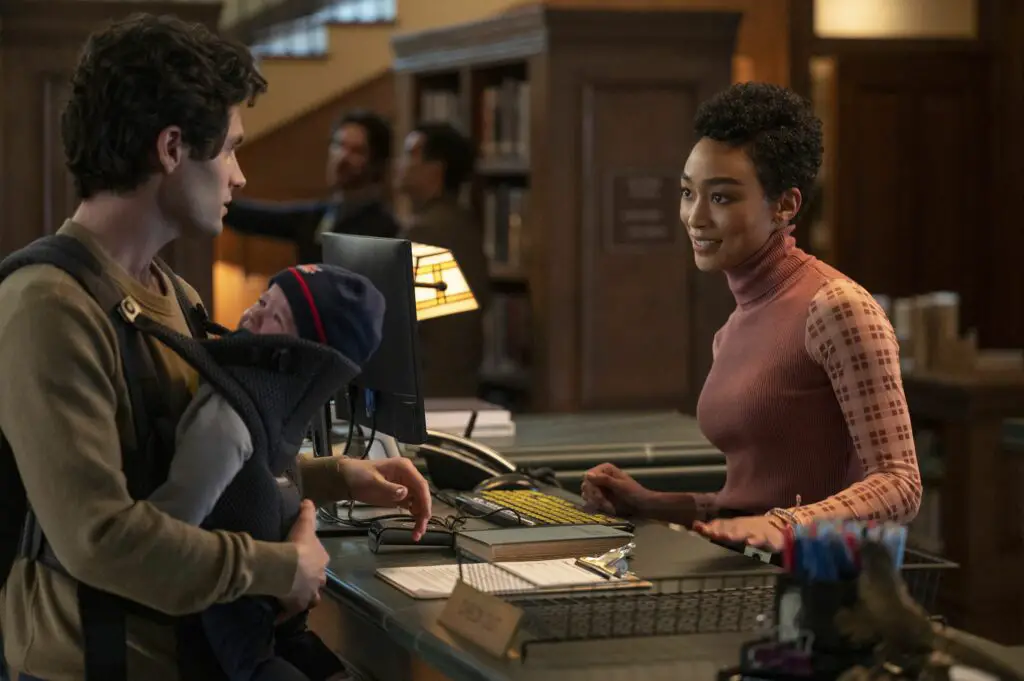 The conclusion of the third season was, to put it bluntly, somewhat surprising. Joe went a little too far when he butchered his partner Love, gave up their offspring to an unknown family, feigned his own death, cooked his toe into a tart to accuse Love for the catastrophe, and then set fire to their house.
The final time we saw Joe, he was using the alias "Nick," and he had just landed in Paris to track Marienne, who was a local of that city. We already know that the majority of You Season 4 will be filmed in London, with a little chunk of the season briefly taking place in Paris.
It was disclosed at the Netflix Tudum occasion that for You Season 4 Joe had embraced a new persona. He is momentarily posing as Jonathan Moore, a college lecturer. The filming area corresponded with the role of a professor.
Related| Plastic Memories Season 2 Release Date – Is The Anime Series Returning Back With A Explosive Season In 2022?
You Season 4 Trailer – Has It Already Been Released?
Although the return of You Season 4 has been confirmed, a trailer for the same has not yet been released. But Netflix has dropped the announcement date! You can watch that and can view prior seasons to refresh your memory.
We have included links to the episodes and the announcement below for your convenience.
The whole run of this fantastic thriller is available on Netflix.
Happy Watching!
Related|