Excited about the return of Smiling Friends Season 2? Dive in for all vital updates!
For Cartoon Network's late-night programming channel Adult Swim, Zach Hadel and Michael Cusack developed the Australian-American adult animated television series Smiling Friends. The show is centred around a tiny charity that promotes happiness.
On April 1, 2020, as part of the network's April Fools premiere celebration, Smiling Friend's debut took place in The United States and Canada.
From release date to cast we have got it all!
Smiling Friends Season 2 Synopsis – How Has The Show Progressed So Far?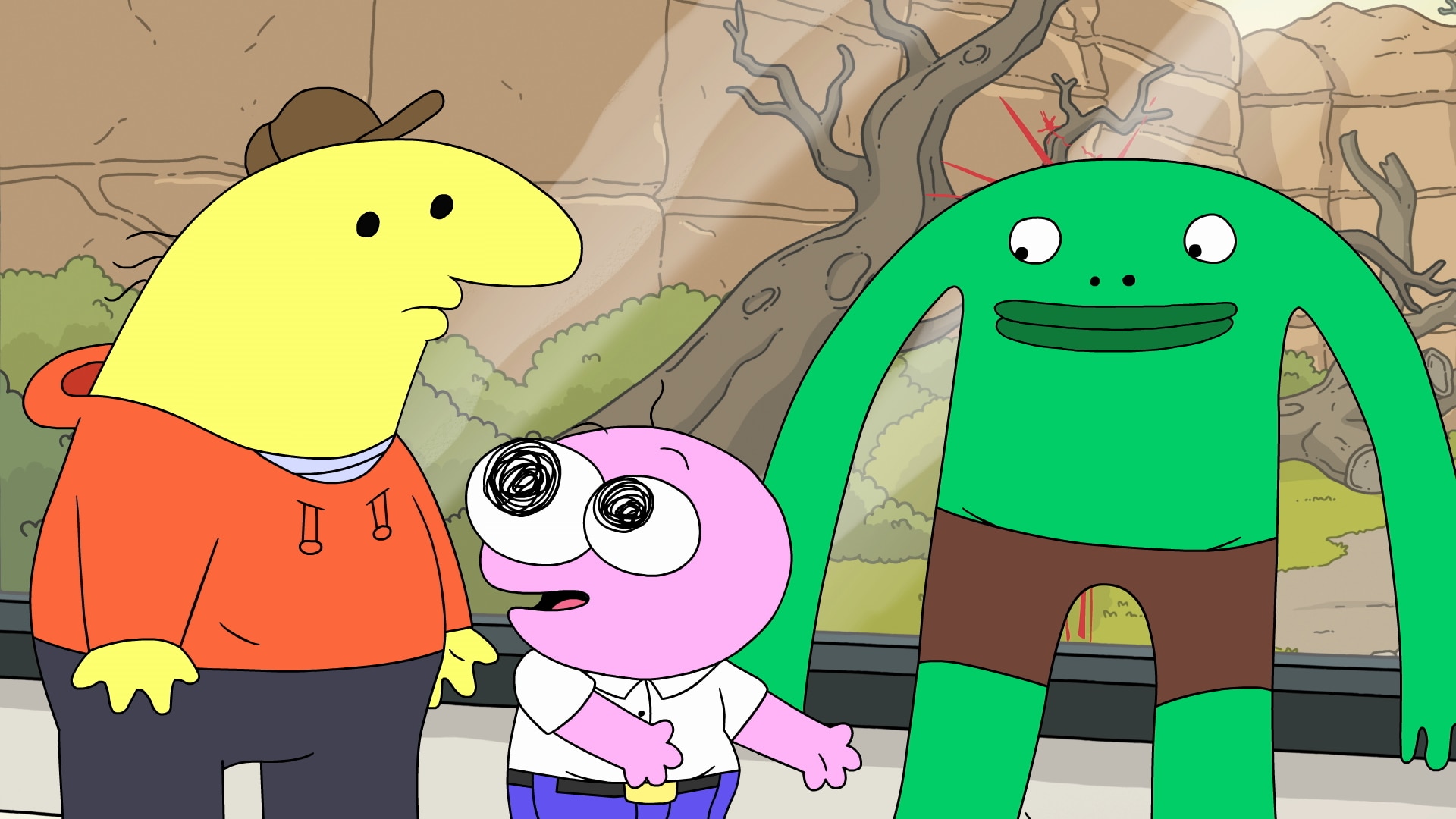 The show focuses on the misfortunes and daily activities of a tiny nonprofit organisation that strives to make its clients' lives better. A pair of staffers, cynical Charlie and happy, upbeat Pim, strive to assist the distressed people who phone their charity's hotline, yet this duty typically proves to be more difficult than anticipated owing to the very serious nature of their client's issues.
The first season records Charlie and Pim's efforts to help mankind and various other creatures who are struggling with numerous issues. On their escapades, they run into characters with intriguing personalities.
Another friend Smormu, joins the group of the Smiling Friends as the journey proceeds. After some time, a rival group establishes itself close to Smiling Friends Inc., heightening the tension. This event is soon followed by a disaster when Charlie dies by being crushed beneath a tree and makes his way to Hell to cheer up Satan.
Since the show revolves around various real-life issues, we believe that a second edition will satirically cover more contemporary issues. Topics from the first season include, among others, "strict ideals," "mental health," and "cancel culture." It's also possible for new characters to enter the "Smiling Friends" realm.
Related| Little Fires Everywhere Season 2 Release Date: Is The Family Drama Coming Soon Or Not?
Smiling Friends Season 2 Release Date – When Will It Hit Our Screens?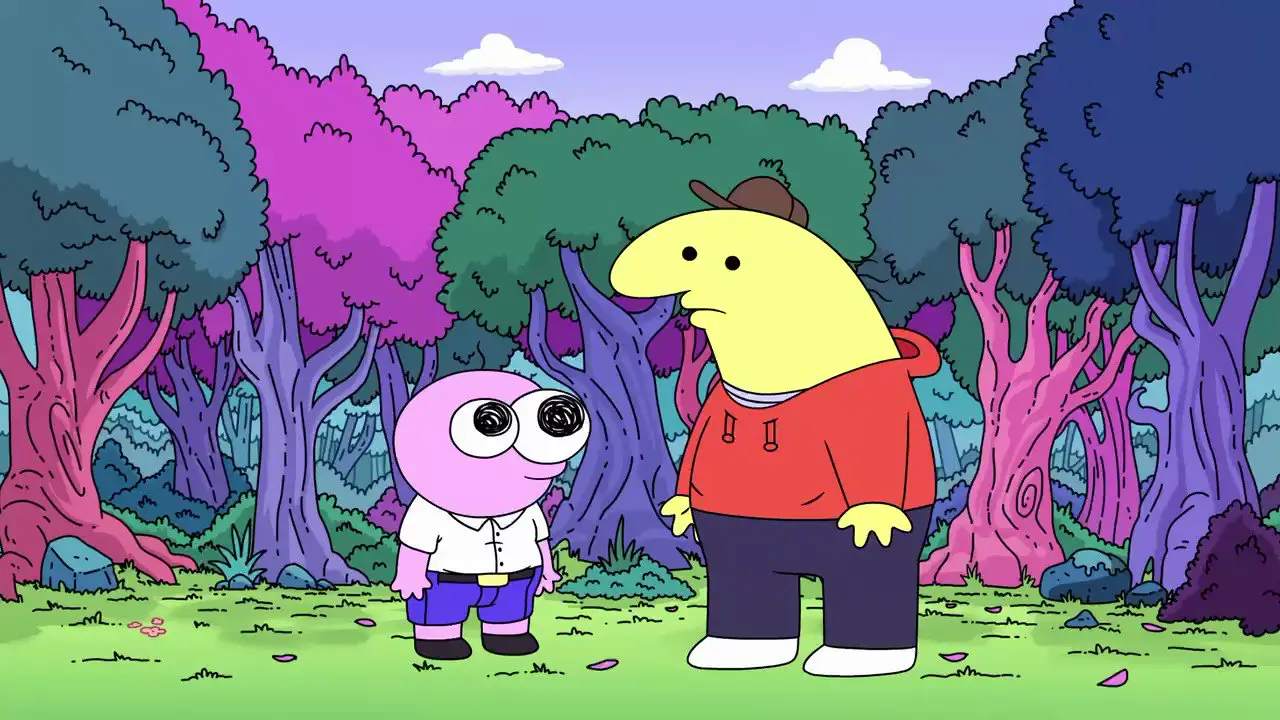 With widespread praise from viewers and critics regarding its characterisation, comedy, narrative, and use of mixed media, Smiling Friends was both a critical and commercial success.
Speaking of popularity, the first season's episodes had 1.3 million views, earning the title of Adult Swim's most-enjoyed episodes. The fans have been eagerly waiting for any update regarding Smiling Friends Season 2.
Keeping all of this in mind the creators of the show have decided to renew the series for a second season! Great news for the Smiling Friends fandom!
The announcement regarding the return for the second season was made on February 9, 2022. The creators are yet to announce a particular date for the release of the season. As the first season was released back in January 2022, we can expect the second season to hit the screens at the beginning of next year or probably during the middle Of 2023.
The first season has 8 episodes in total, this could be continued during the release of the upcoming season.
Related| Modern Family Season 12 Release Date – Why ABC Canceled The Television Comedy Series?
Smiling Friends Season 2 Cast – Can We Expect New Characters?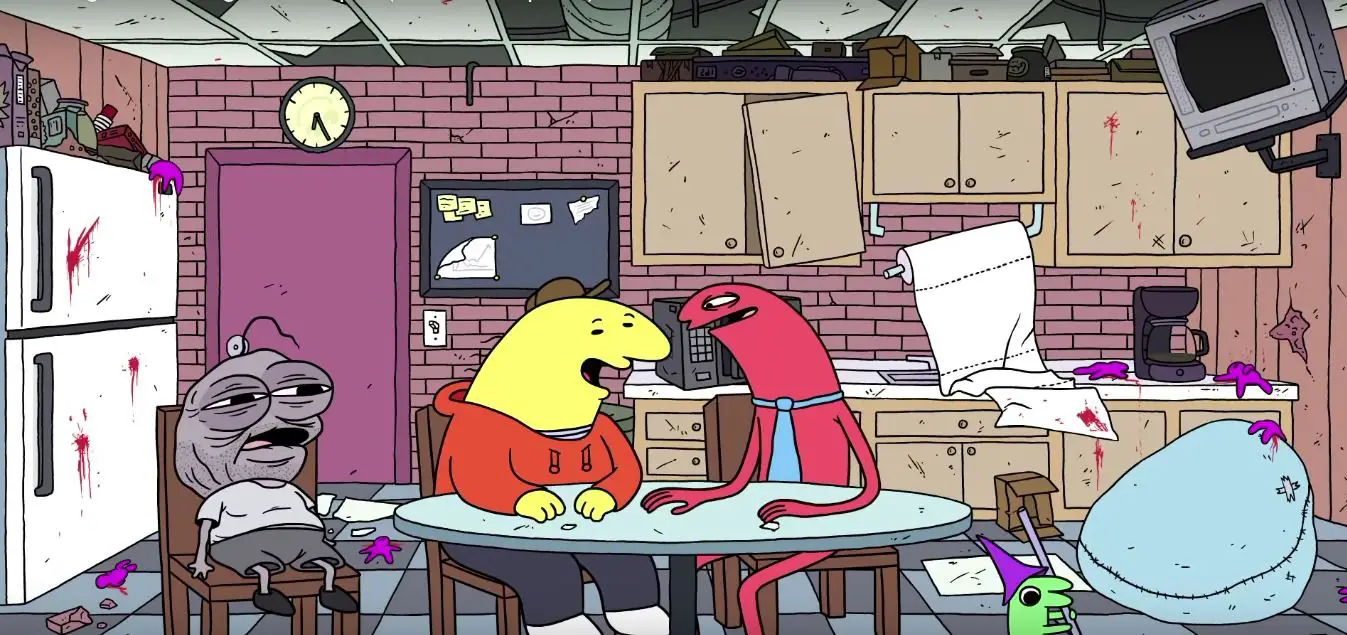 Till now we are only made aware of the decision regarding the renewal of Smiling Friends Season 2, the creators have still not disclosed the dates for the release and neither have they given any information about the cast but we can vouch for the following actors to be a part of Smiling Friends Season 2 :
Charlie Dompler, Glep, Bliblie, Boss Baby, DJ Spit, Desmond's mother, Gnarly, Mip, Mr Frog Fan, Mr Peanut, Ronald Reagan, Salt, The Century Egg, The Devil, and Charlie's grandmother are all voiced by Zach Hadel.
Pim, Alan, Pim's Dad, Bliblie, Demon, Fairies, Grim, Ketchup, Mr Frog, Pepper, Pim's Sister, Pim's Mum, Rex, and Warren Buffett are all played by Michael Cusack.
Marc M. playing Mr Boss.
David Dore in the role of Party Bro/Forest Demon
Mick Lauer performs as Bug, Guy at the Gym, Crazy Cup, Elf, and other voices.
Assistant Erica Lindbeck, Jennifer "Shrimpina" the barista, Mustard, and The Princess
Chris O'Neill is the voice for Mr Frog/Smormu
Curious about the plot for Smiling Friends Season 2? Well, read on to find out!
Related| Schitt's Creek Finale Ending Explained – How Does It End?
Smiling Friends Season 2 Plot – What Can We Expect?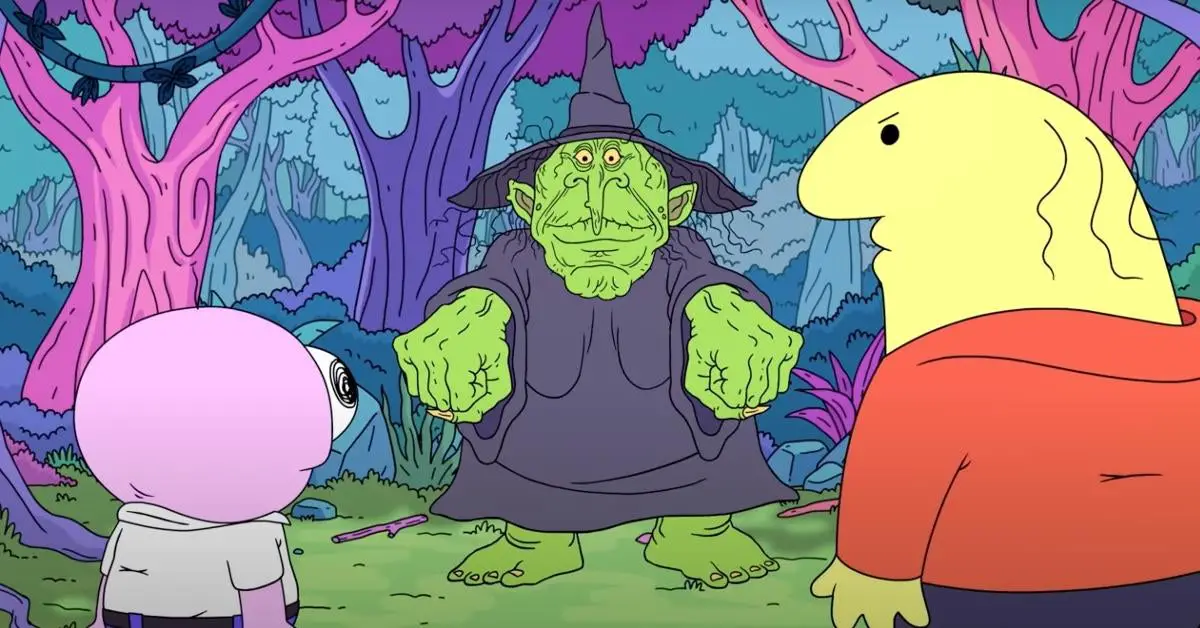 The show follows Charlie and Pim in the first season as they try to make their clients happy and fix their problems, we can expect a similar dynamic in the second season as well. Mr Frog, Ketchup Packet, and Enchantress are among the clients in the first season, some new characters may be introduced in the second season as potential clients and it is a possibility that along the way the Smiling Friend group expands with various new additions.
Charlie was murdered when the tree collapsed on him, as shown at the conclusion of the first season. He is sent into hell and makes an effort to encourage Satan. We could learn what happens to Charlie if Smiling Friends returns for a second season. We could also gain greater insight into how the contenders and Smiling Friends Inc. approach rivalry.
Satire, uncomfortable yet funny situations and sarcasm, regarding the current state of affairs will all be present in plenty. For instance, they cover topics like mental health and the culture of cancellation in the first season.
Finding out how the characters are assisting one another will be intriguing. This truly inspires and generates a pleasant vibe. Fans adore the programme because of this. They can't wait to see Smiling Friends Season 2.
Related| The Originals Season 6 Release Date, Cast, Plot, And All Steaming Updates
Smiling Friends Season 2 Trailer – Is It Out Yet?
As we have already told you that news regarding the renewal of Smiling Friends Season 2 is already out and after acknowledging all the know factors we can expect the trailer for the second season to drop soon. Till then you can bask in the glory of the first season all over again and smile wide!
While I can't physically compel you to use the remote, I can encourage you to visit Adult Swim (or HBO Max as of today) and give this programme top priority on your to-watch list.
You can enjoy it on Prime Video as well.
Stay tuned with Fiferst for all vital updates regarding your favourite T.V shows!
Related| Wolf Like Me Season 2 Release Date – Has There Been An Official Announcement Regarding Comedy Drama's Return?