Wait, are you also Team Ozark? We are also in the gang, and guess what? If you were looking for more shows to watch, that too shows like Ozark, then thank God because he sent you to the right place!
For the ones who love the crime genre, Ozark is a dream come true. What happens? The basic plot of the show Ozark revolves around a financial adviser who draws his family from Chicago to the Missouri Ozarks. But what now? The game starts now. Now he has to launder $500 million in mere 5 years!
Wow! That indeed is goose bumping! But now what? If you already watched the show, there is pretty much nothing left. What we can do is to watch more shows like Ozark to quench the thirst for more! But don't worry. We've got a list for you!
10 Remarkably Similar Shows Like Ozark
Who wouldn't like a Netflix show, one such as Ozark?
Well, to be honest, there is no compulsion though. But, if you loved the show, we've got more for you!
If you're still wondering what it is going to be, then let me break the suspense to you, and tell you that we've got more shows like OZARK!
Yes! And here is a full list of it. So, scroll now, select, and start watching!
Readers also read- 10 Jaw-Dropping Shows Like Supernatural
1. Breaking bad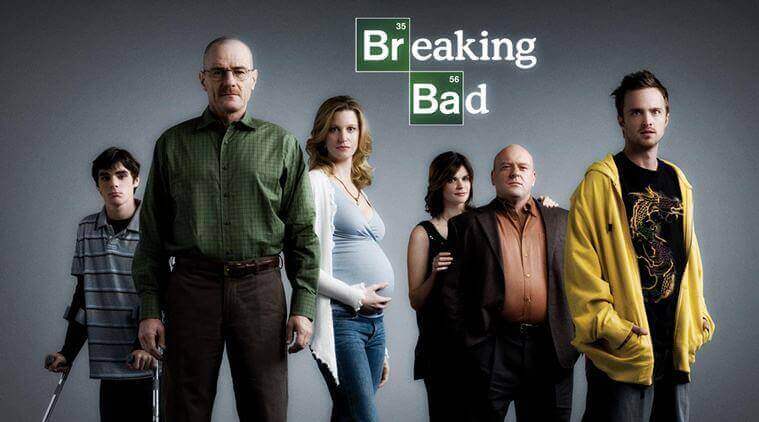 If you like Ozark, then you have presumably seen Breaking Bad, and if you haven't you must watch this series. It is one of the very few prominent series with a rating of 9 or above on IMDB.com.
And who would want to miss a series with 9+ ratings? I know, I wouldn't!
Just like Ozark, the storyline is breathtaking. The show is based on a character named Walter White and his mind-blowing transformation from a chemistry professor to a drug lord.
He is pulled deeper into the prohibited drug trade, becoming more and more ruthless as the series progresses. It is a tremendous example of brilliant writing and engaging drama.
Want to watch more shows like Ozark? Breaking Bad it is!
2. Bloodline
If you desire to watch something as amusing as Ozark, then you should watch Bloodline.
Bloodline is an American thriller drama television series created by Todd Kessler, Glenn Kessler, and Daniel Zelman. The first season was premiered on Netflix, on March 20, 2015. There are a total of three seasons and 33 episodes.
Bloodline is set and filmed in Islamorada, Florida. The show centers around the Rayburn family and the homecoming of their oldest son unleashing family "secrets and scars" in the process.
In this crime series, Kyle Chandler plays the part of a detective called John Rayburn, who tries to solve mysteries.
You should watch this show. Without a doubt!
3. Queen of the South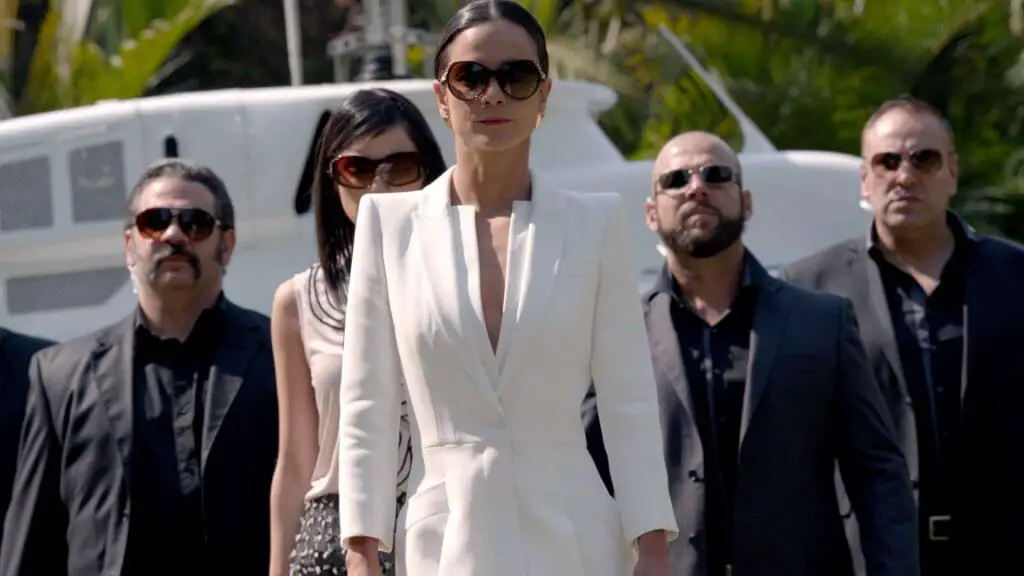 If you are looking for more web series and shows like Ozark, then you should watch Queen of the South. It is an American crime drama television series created by M.A. Fortin and Joshua John Miller.
There are a total of five seasons and 52 episodes. This TV series is based on a Spanish Telenovela called 'la Reina Del Sur'.
The series is centered around a character called Teresa Mendoza and chronicles her rise from extreme poverty in the Mexican region of Sinaloa to becoming one of the most influential drug dealers in the United States.
You will enjoy this show more than you expect.
Also Read: 10+ Shows like the Stranger Things
4. The Mosquito Coast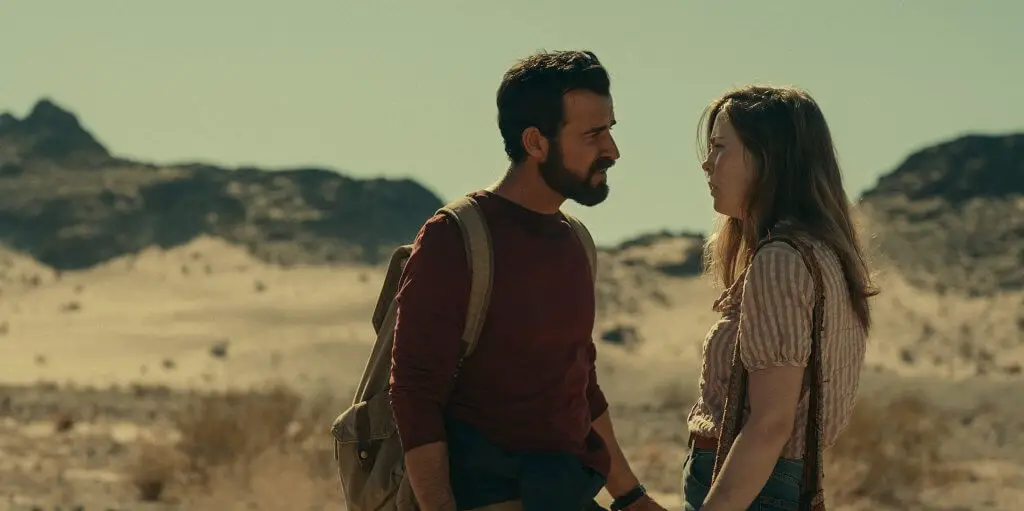 If you like watching shows like Ozark, then The Mosquito Coast is the show for you. It is an American drama television series developed by Neil Cross and Tom Bissell.
The series is based on the novel of Paul Therox published in 1981. The first season was released on 4 June 2021. The first season consists of a total of seven episodes, and the second is highly awaited.
The show is based on the life of Alexander Selkirk and Twain's The Adventures of Huckleberry Finn. Huck is 13 years old at the start of the story—much like Allie's son Charlie, from whose point of view The Mosquito Coast is told.
The show is a real bubble-buster!
5. The Outsider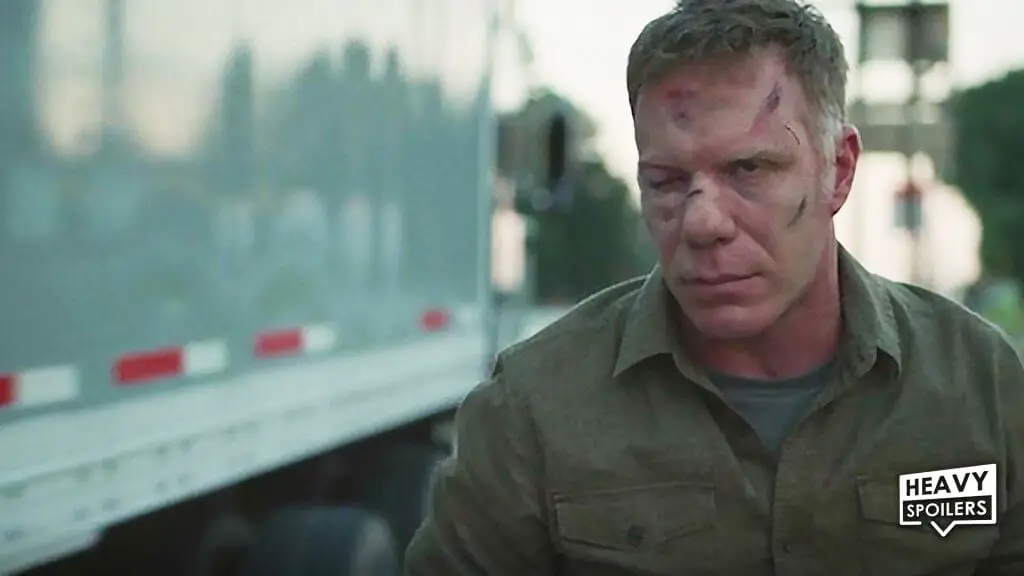 Do I even have to ask whether you have watched The Outsider already or not?
Okay, assuming your answer is "no.", here it is for you. In the list of 10 shows like Ozark, you must watch.
Isn't it a reason good enough to watch it?
The Outsider is an American Psychological thriller horror crime drama television series. It premiered on HBO on January 12, 2020. This series is based on the 2018 novel by Stephen King.
As for now, there is only one season with 10 episodes.
The show and the book focus on a series of increasingly unexplainable child murders. The person who has been charged with the crime has a clear alibi, with several people having seen him outside of town when the crime took place.
"The Outsider" is a perfect choice if you want to watch more shows like Ozark. Go for it!
6. Spotless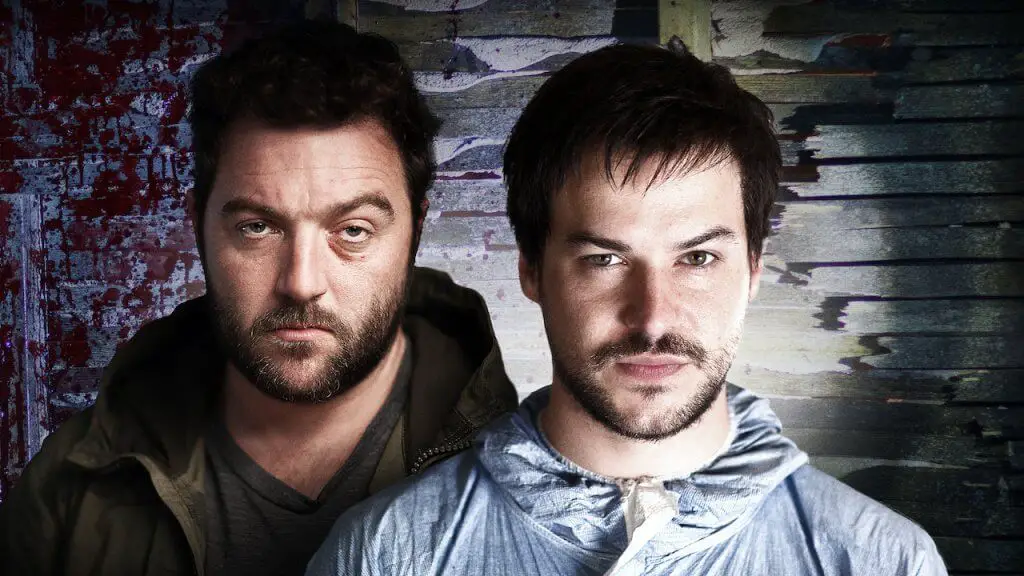 Spotless has excellent plotting, acting, and strong themes. It is a French dark comedy-drama television series co-created by Ed McCardie and Corinne Marrinan.
It was premiered in France on Canal+ on 16th March 2015.
As for now, there is only one season with 10 episodes. This series was broadcasted in the United States from November 2015 to January 2016.
This series is based on the law-dwelling owner of a crime scene cleaning service who is forced into business with a powerful gang boss thanks to his irresponsible older brother.
If you love the Ozark series or shows similar to Ozark, then you should also watch Spotless.
Related| 7+ Best Comedy Shows Like Emily In Paris That You Can't-Miss Watching
7. Sneaky Pete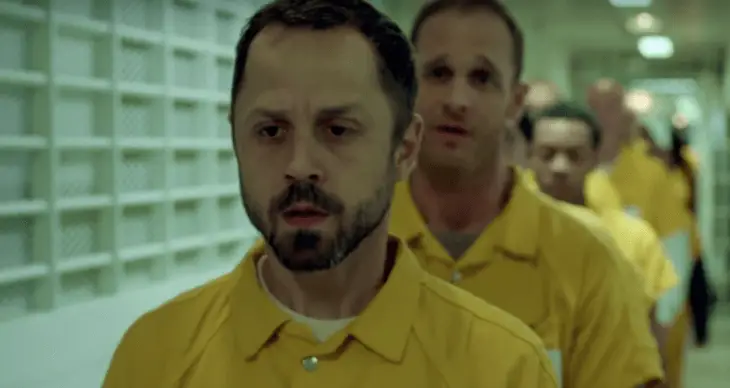 If you have a thing for shows like Ozark, filled with thrill, fantasy, and drama, Sneaky Pete is the one for you.
It is an American crime drama series created by David Shore and Bryan Cranston. It was a fun crime caper, filled with twists and turns in every direction and character that felt authentic.
There are a total of 3 seasons and 30 episodes. The first season was premiered on January 13, 2017.
This series is so rich in drama but still realistic enough for you to believe. In this series, the protagonist magically accomplishes everything with ease and he struggles and deals with strangers and families alike while hiding behind a mask.
8. Narcos: Mexico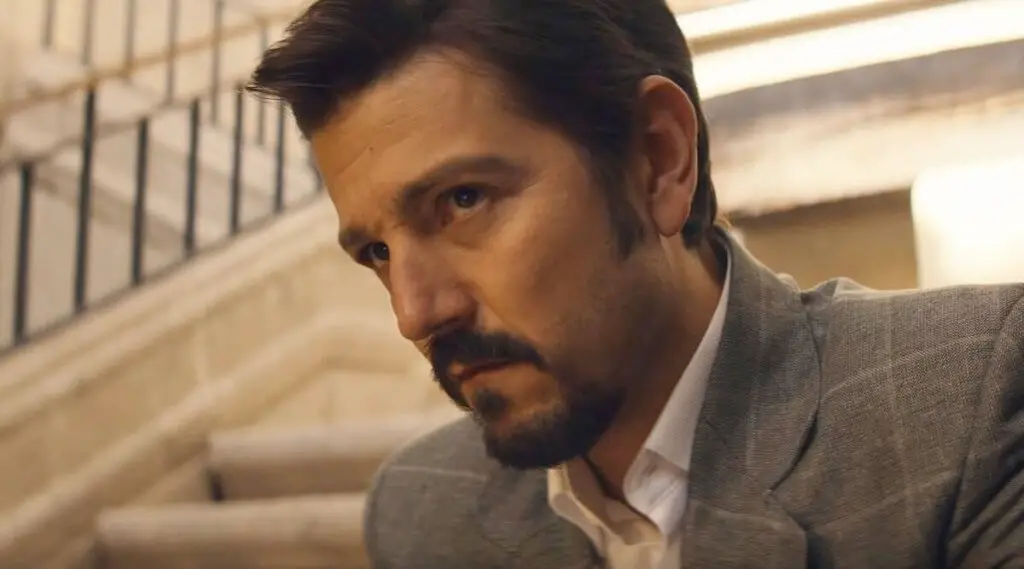 If you are a fan of the Ozark 3 season plot in which there is an escalating war between rival cartels, then you'll want to instantly start Narcos, another Netflix monopoly drama and very much like Ozark.
The show was premiered on Netflix on November 16, 2018. This series was created and produced by Chris Brancato, Carlo Bernard, and Dough miro.
As for now, there are a total of 2 seasons and 20 episodes. In this, series there are additional spices for an extra kick.
The series explores the early beginnings of the Mexican drug battle, starting at the time when traffickers were a loose and disorganized confederation of small, independent marijuana growers and dealers.
Looking for similar shows like Ozark? You got one buddy! Narcos Mexico, it is.
9. Dead to Me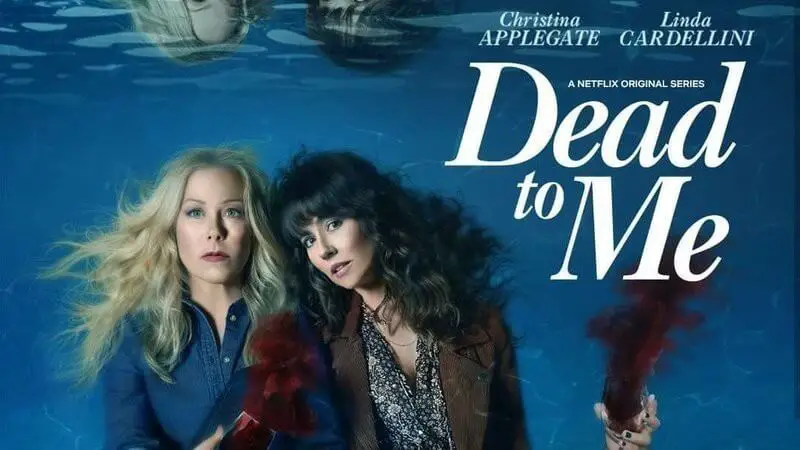 Dead to Me has proven to be a very popular Netflix drama just like Ozark that has won over fans around the world. It is an American dark comedy streaming television series.
The series was premiered on May 3, 2019, on Netflix. There are a total of 2 seasons and 20 episodes. Every episode was alluring. The writing, acting, and directing in this series are just a thrill! Such believable characters.
Dead to Me is about a friendship that blossoms between Jen and Judy. Jen is a recently widowed real palace dealer based in Laguna Beach, California, trying to come to terms with her loss through therapy, exercise, and other methods.
10. Riverdale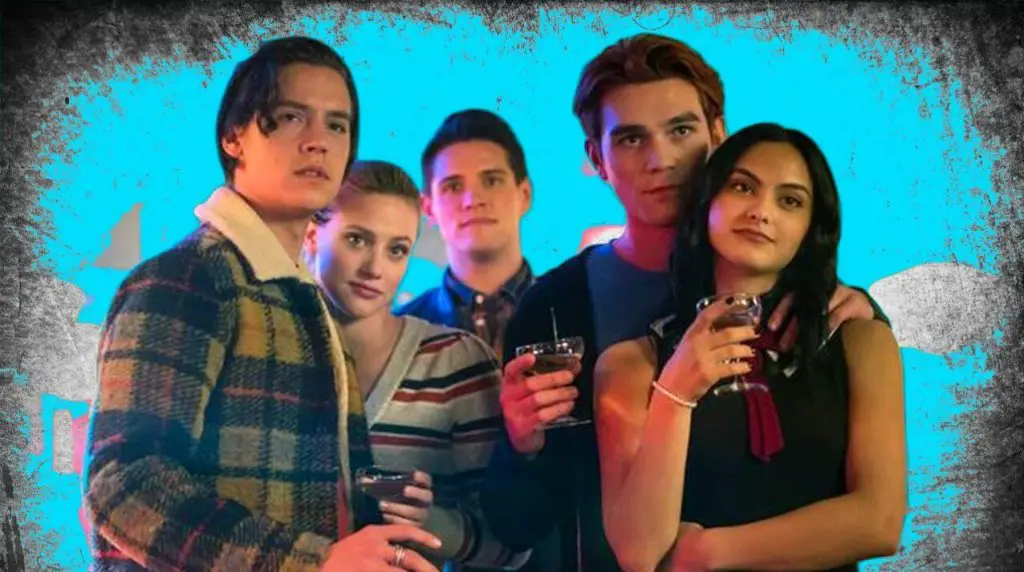 There it is! Riverdale, making it to the queue of shows like Ozark!
It had to, didn't it?
Riverdale is a special kind of teen-drama television series.
What makes it so special?
The show Riverdale is loosely based on the 'Archie' comics! Yep, Archie, Betty, Veronica, and Jughead were just characters on a page before they came alive on screen.
For now, there are a total of 5 seasons and 86 episodes.
It's a story taking place in a small town, where strange things start happening after the death of a local boy Jason Blossom. Soon you realize that these superficial people have dark secrets that they would go to great lengths to protect!
Related| 10+ "WOW!" Shows Like The Stranger Things Not To Miss Out On!