Been always a fan of fantasy drama or television shows? Loved watching Supernatural on Netflix, and now wondering what to watch next? Well, you are on just the right path (article). Here is a list of 10 shows like Supernatural that you can watch if you are done watching the awesome series Supernatural!
Coming deep down from the heart, fantasy drama, Sci-Fi, and supernatural shows AND surroundings have always been my thing and when Supernatural, the American TV series came out, I knew just what I had to do- BINGE WATCH IT!
Supernatural is undoubtedly one of the most fulfilling series ever. So, it is quite obvious that you would want to watch more of it and more like it, Say no more. The good thing is, shows like Supernatural do exist! And guess what? We've got the list for you! Crazyhead, Vampire Diaries, The Original…. and many more shows like that.
What do you have to do now? Scroll further to unravel the full list, and know the other shows like Supernatural, NOW!
10 Stunning Shows Like Supernatural
Supernatural is an American dark fantasy drama television series created by Eric Kripke. The show was originally broadcasted on The WB and now is currently streaming on The Prime Video. The show was originally started getting broadcasted in 2005 and had a long run with 15 grand seasons of it!
But now, viewers want more of it and more like it. So, we have it! Here is the list of 10 shows like Supernatural that you must watch!
1. Crazyhead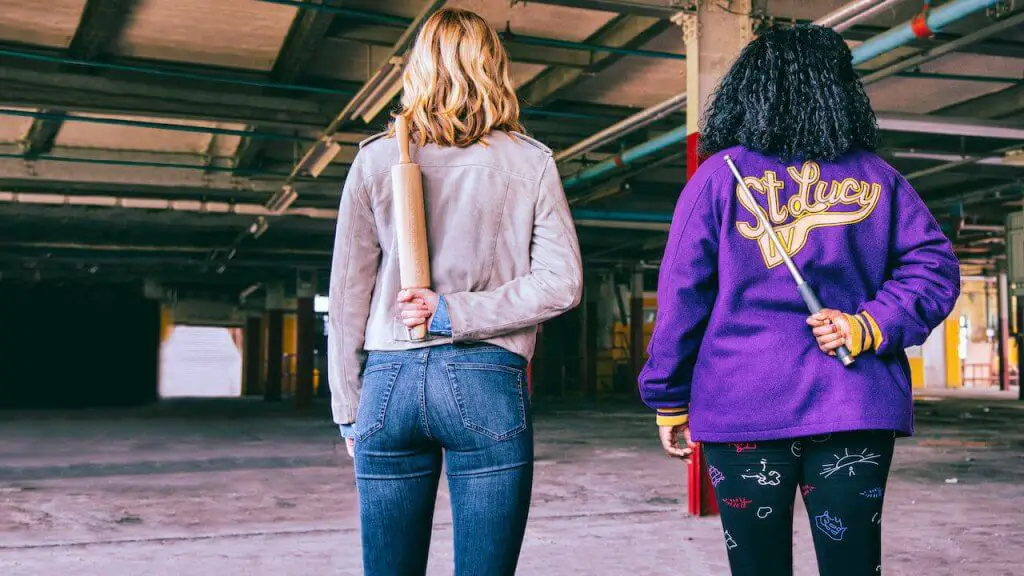 Shows like Supernatural? Why even bother when you can watch Crazyhead like a crazy head!
Crazyhead is a comedy horror television series on Netflix created by Howard overman. The show has also received three RTS West of England awards for best sound, best design, and best on-screen performance.
I wonder why!
The show chronicles the lives of many. A bowling alley worker, Raquel, a pilates-loving goofball as they discover their mutual demon-hunting destiny while still in their early 20's.
Well, that's juicy!
The show stars Cara Theobold, Susan Wokoma, Lewis Reeves, Arinze Kene, Riann Steele, Luke Allen Gale, and Tony Curran.
Crazyhead is like a cross between supernatural and Hot Fuzz. So, if you like both of those shows, you're going to love this one.
2. The Vampire Diaries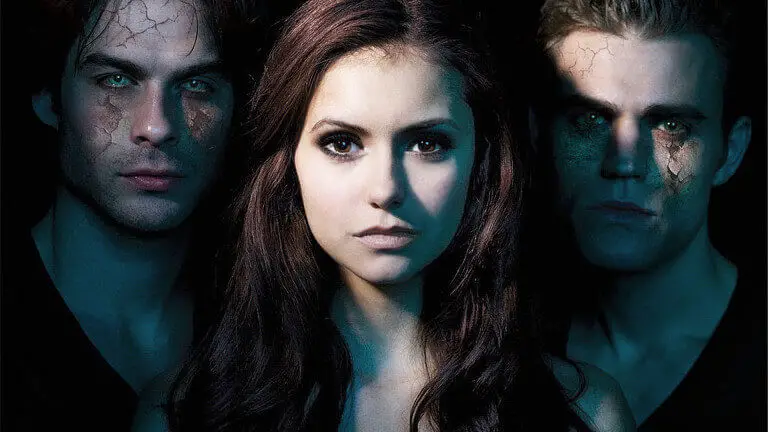 Well well well… if it isn't the favorite show of many in the list of Shows like Supernatural!
Of course, it is.
The Vampire Diaries is an American supernatural teen drama television series developed by Kevin Williamson and Julie Plec. There are a total of 8 seasons and 171 episodes.
This is a lot to binge for!
Many people don't realize it, but the Vampire Diaries is based on a popular book of the same name written by l.J. Smith.
The show Vampire Diaries stars Nina Dobrev, Paul Wesley, Ian Somerhalder, Steven R.Mcqueen, Sara Canning, Kat Graham, Candice King, Zach Roerong, Kayla Ewell, Michael Trevino, Matt Davis, Joseph Morgan, and Michael Malarkey.
3. Stranger Things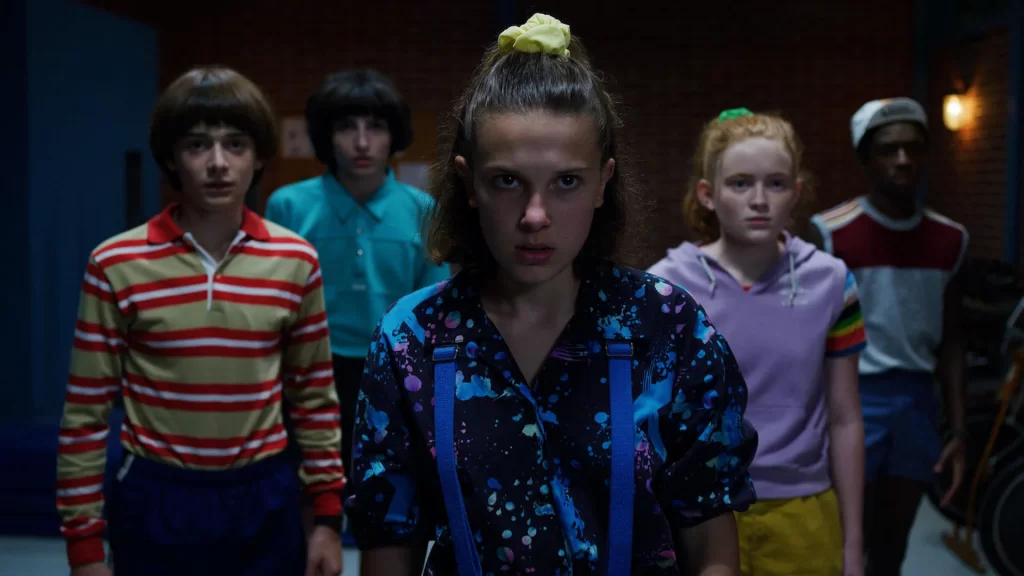 The list of shows like supernatural isn't complete without the mention of Stranger Things.
The Stranger Things is an American science fiction horror drama television series created by The Duffer Brothers. The program a mix of comedy, horror, science fiction, and the supernatural, is widely anticipated whenever a new season is announced.
The show stars our very one Winona Ryder, David Harbour, Finn Wolfhard, Millie Bobby Brown, Gaten Matarazzo, Caleb McLaughlin, Noah Schnapp, Sadie Sink, Natalia Dyer, Charlie Heaton, Joe Keery, Cara Buona, and Dacre Montgomery.
Related: 10+ shows like The Stranger Things you cannot and should not miss out on!
4. The Originals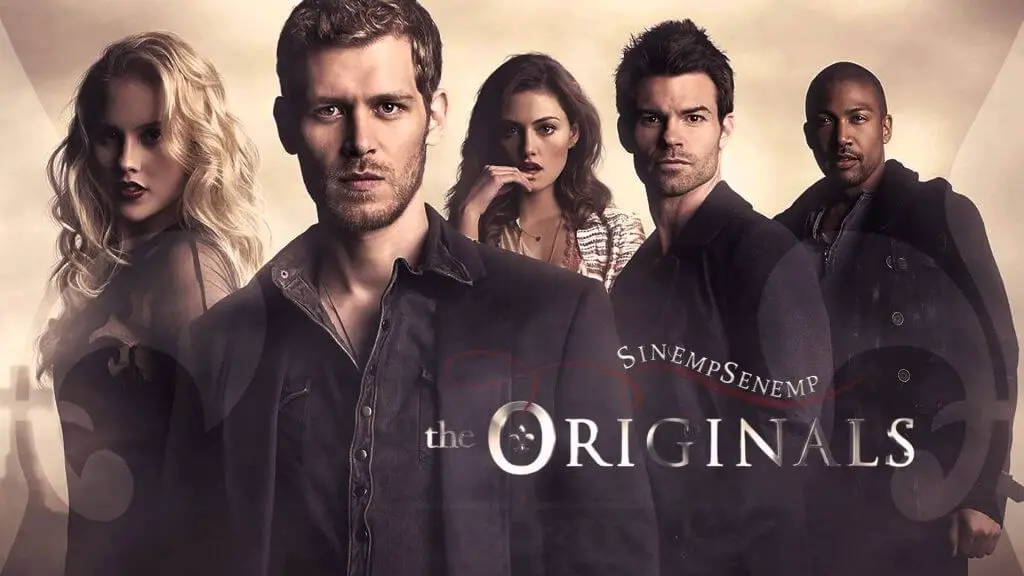 The originals is an American fantasy, supernatural drama television series that began airing on the CW on October 3, 2013. This show is a spin-off series that follows the Mikaelson siblings as they make a life for themselves in New Orleans.
This excites me so much!
The show stars Joseph Morgan, Daniel Gillies, Claire Holt, Phoebe Tonkin, Charles Michael David, Daniella Pineda, Leah Pipes, Danielle Campbell, Yusuf Gatewood, Riley Voelkel, Danielle Rose Russell, Steven.
You should watch this show if you are already a fan of The Vampire Diaries.
5. Penny Dreadful: City Of Angels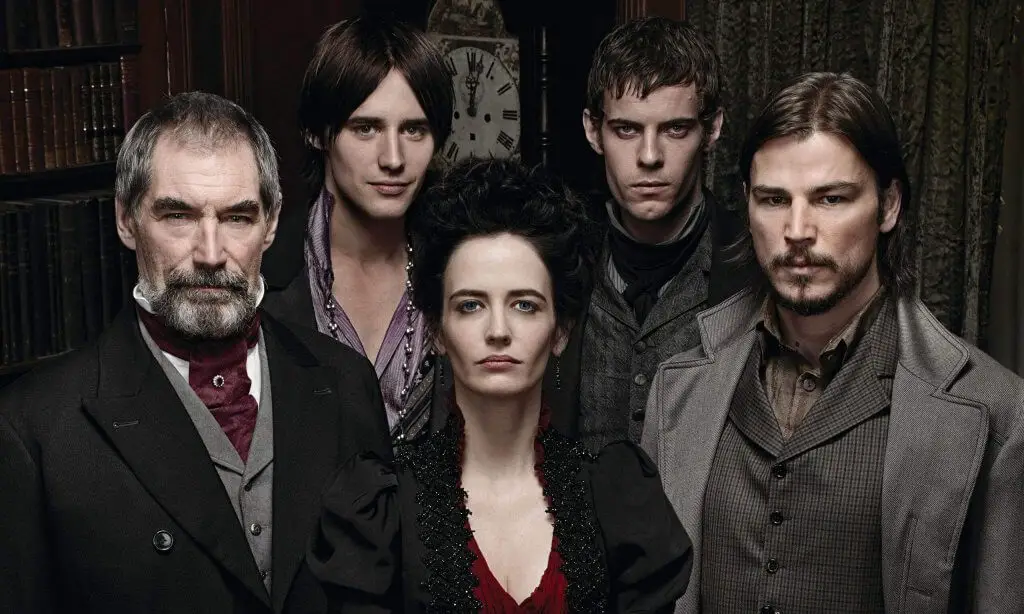 As much as shows like Supernatural are a delight to watch, they are also a little dreadful. 
Why am I saying that?
Penny Dreadful: City of Angels is an example.
Penny Dreadful: City of Angels is an American historical, dark fantasy television series created by John Logan. The show is fictional but sure has had its fair share of faith from the Mexican folklore. The show stars Natalie Dormer, Daniel Zovatto, Kerry Bishe, Adriana Barraza, Michael Gladis, Rory Kinnear, and Nathan Lane.
6. Buffy The Vampire Slayer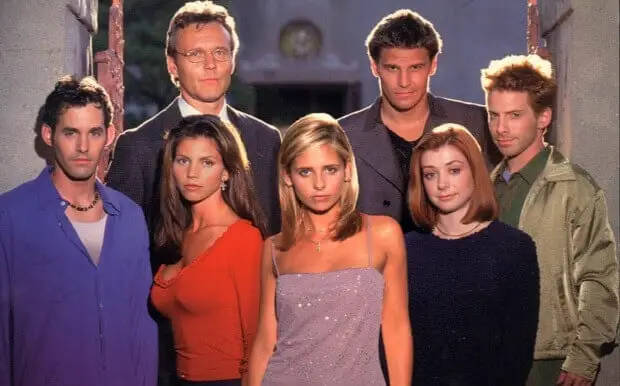 Here is one more example of shows like Supernatural. Buffy the Vampire Slayer.
Buffy the Vampire Slayer is an American supernatural drama television series that is based on the 1992 film of the same name. This show was originally marketed for teens.
So, if you were thinking that the show does not have smirks and romances here and there, you were wrong!
The show has its fair share of romance and a squad of good, loyal friends!
The show stars Sarah Michelle Gellar, Nicholas Brendon, Alyson Hannigan, Charisma Carpenter, Anthony Stewart Head, David Boreanaz, Seth Green, James Marsters, Marc Blucas, Emma Caulfield, Michelle Trachtenberg, Amber Benson.
Readers also read- Raising Dion Season 2- All Secrets Out!
7. Teen Wolf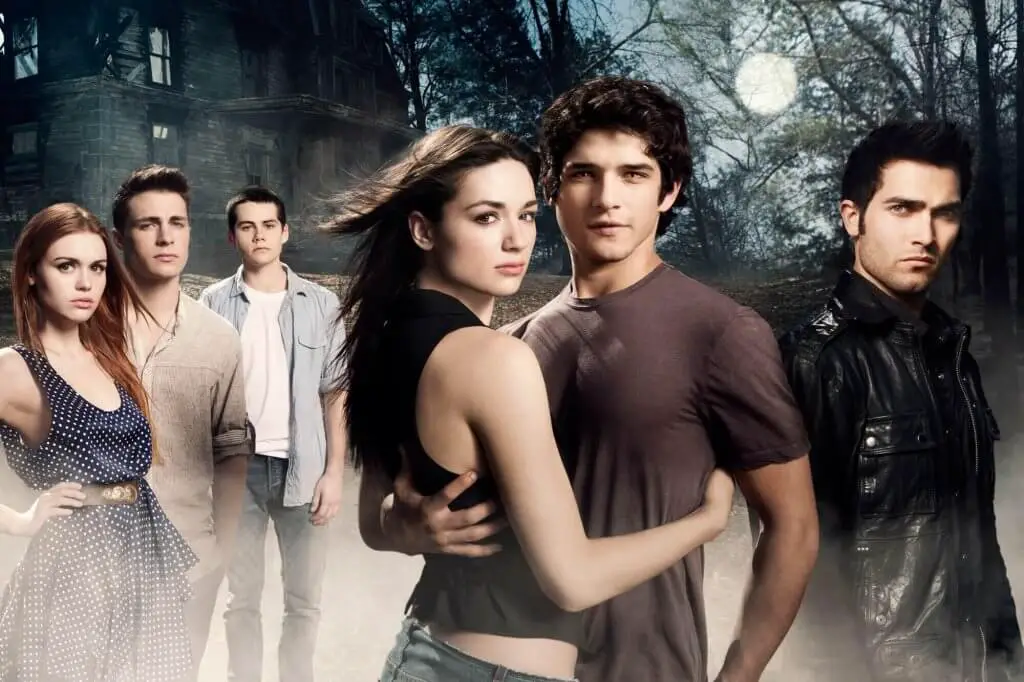 Listing shows like Supernatural and not including Teen Wolf in it?
Nope! The show has to be on the list.
Teen Wolf is an American supernatural teen drama television series developed by Jeff Davis, loosely based on a 1985 film of the same name. There are a total of 6 seasons and 100 episodes in the show.
Why should you watch this show?
Well, first because of its remarkable resemblance with Supernatural and second because you are looking to watch shows like Supernatural!
The show is a powerpack of mythology, the battle scenes, the plot twist, character diversity, and everything you would ever want!
The show is a Tyler Posey, Crystal Reed, Dylan o Brien, Tyler Hoechlin, Holland Roden, Cotton Haynes, Shelley Henning, Arden Cho, Dylan Sprayberry, Lindex Ashby, Melissa Ponzio, TR Bourne starrer.
8. The Magicians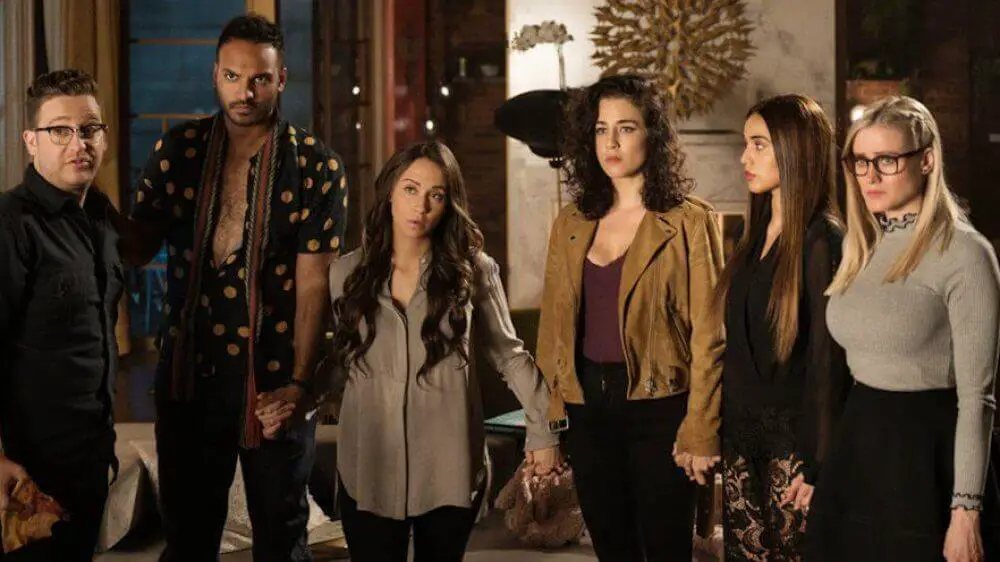 Talking about fantasy, dark fantasy, and supernatural genre and not talking about magic?
Haha, this is not happening! What's more? We'll talk about The Magicians. 
The Magician is an American fantasy television series aired on Syfy, which is based on the 2009 novel of the same name by Lev Grossman.
I think this is the best show because infusing the nostalgia of fantasy stories and adult themes with self-awareness and whimsy. You would never on purpose want to miss out on the show!
The show stars Jason Ralph, Stella Maeve, Olivia Taylor Dudley, Hale Appleman, Arjun Gupta, Summer Bill, Rich Worthy, Jade Tailor, Brittany Curran, and Trevor Einhorn.
9. True Blood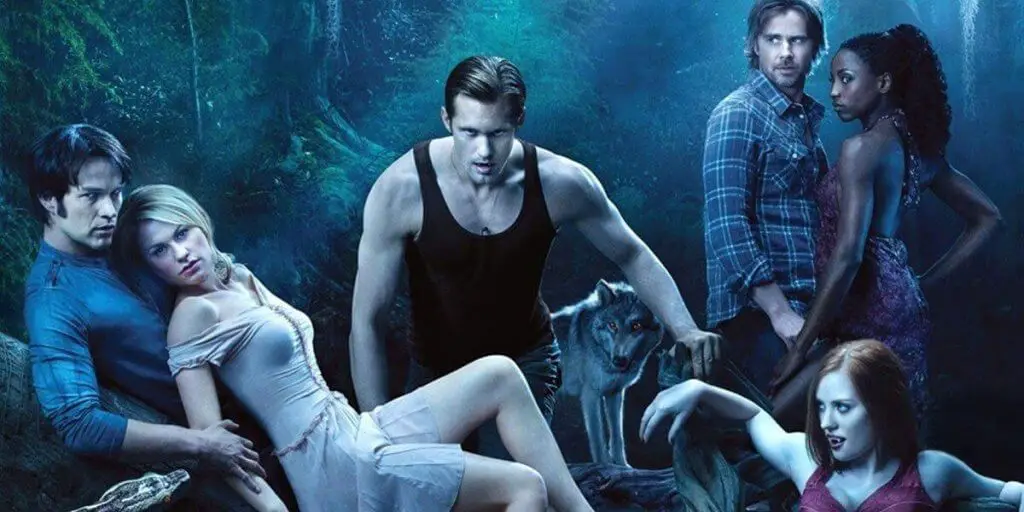 True Blood is an American fantasy, horror drama television series produced and created by Alan Ball.
The show has a total of 7 seasons and 80 episodes with a huge cast.
True Blood is slightly the same as The Vampire Diaries. Both the shows had a central love triangle at their heart, there were some great romantic moments, that would simply rip your heart out.
More shows like Supernatural are on their way!
10. The 100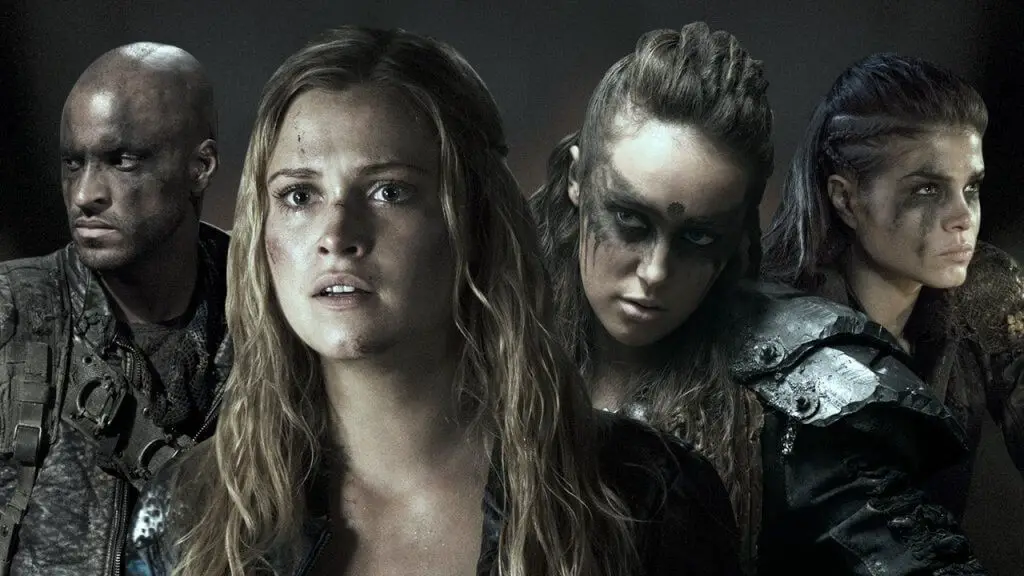 The 100 is also one of the shows like Supernatural. 
The show is also somewhat different.
How?
The 100 is an American post-apocalyptic science fiction drama television series. The series is developed by Jason Rothenberg and is loosely based on the novel series of the same name by Kass Morgan.
The series follows a group of post-apocalyptic survivors chiefly a group of criminal adolescents.
The show stars Eliza Taylor, Paige Turco, Thomas McDonnell, Eli Goree, Marie Avgeropolous, BobMorley, Kelly Hu, Christopher Larkin, Devon Bostic, Isaiah, Henry, Ricky Whittle, Lindsey Richard, Zach, Tasya, Shannon, J.R. Bourne, and Chuku Modir.
Also Read:  His Dark Materials Season 3 Release Date Revealed?
To wrap up; here was the list of 10 astonishingly resembling shows like Supernatural. I'm hoping you found this post helpful. If you did, let us know and share. And oh! Binge-watch the shows!