Netflix's Dark dropped its third and final season last year, and it is as complex and confusing as ever. Time travel and multiple universes were explored in this German sci-fi series which captivated viewers around the world. This is a complex drama involving four interconnected families across generations and characters from multiple parallel universes based on the disappearance of two children from a small town.
We've included some recommendations for you if you've already watched all the seasons and want to go further into the world of the multiverse and supernatural drama. You won't want to miss these shows like dark, which feature time-traveling aliens and murder mysteries involving parallel universes.
Here you will not only get the list and nothing to move further in shows you like but also have some brief and relevant knowledge that will make you aware of the series. So, don't be scared that we will leave you with a curious mind.
10+ Amazing & Nail-Biting Shows Like Dark
Dark had ended its run last year with an ambitious farewell season after achieving rave reviews from the public and critics alike. Now, here you can also check out some shows like Dark with respect to tone, visuals, or premise.
1. Maniac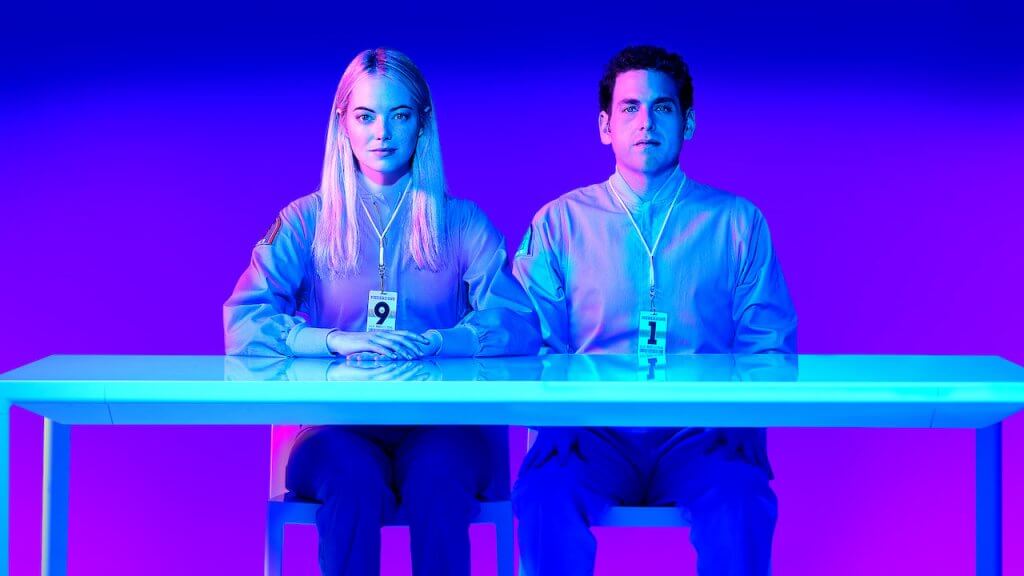 Inspired by a Norwegian sci-fi comedy, Netflix created this miniseries. In the update, the light-hearted satire of the original has been ditched in favor of a deeper, more surreal approach to the content. (Jonah Hill and Emma Stone) face their inner demons during a test in the future that promotes the permanent removal of traumas and issues in their minds.
However, the tests take another turn, resulting in the subjects being transported to a variety of simulated realities and timelines to face their fears from the past. This show, based on the same themes as Eternal Sunshine, involves AI's interactions with humans and shows memory alteration in a diverse and colorful way.
I put the Maniac at the top of this list of shows like Dark because it matches all the three special aspects that dark have.
2. Future Man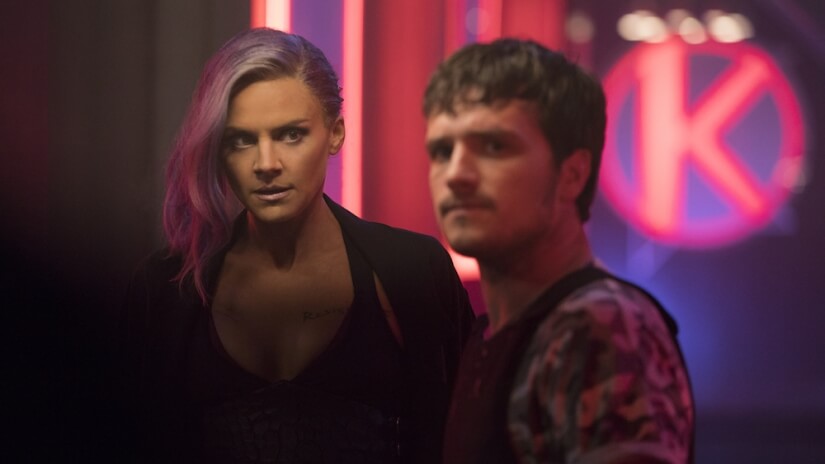 Science fiction in general and Future Man, in particular, have been turned into hilarious chaos for years now. A slacker from the future who finds himself the unlikely savior of the universe, Josh Furman, stars in Future Man. It was one of the most fearless and humorous comedies on television in the past for the show to push time travel to the limit.
3. Timeless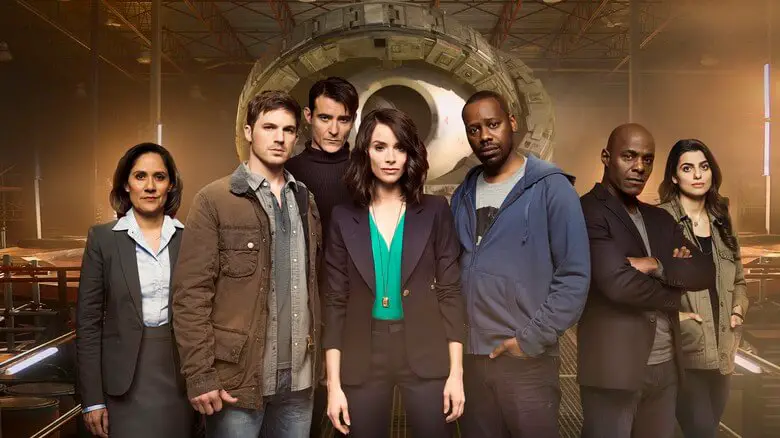 Timeless comes with a somewhat new concept in terms of changing history but it is also related to dark in terms of a time machine.
Timeless imagines a world where there could be good and bad time travelers. Basically, a notorious time-traveler messes up historical timelines, while a team of three of the good guys (an engineer, a soldier, and a professor of history) tries to correct it. Time changes in some dramatic ways as we continue the entanglements.
Although it is not as intellectual with its concept as the other entries on this list, it is still an action sci-fi show with an over-the-top premise that is perfectly enjoyable.
I found this as one of the most deserving positions in our list of shows like Dark because of its storyline.
4. Stranger Things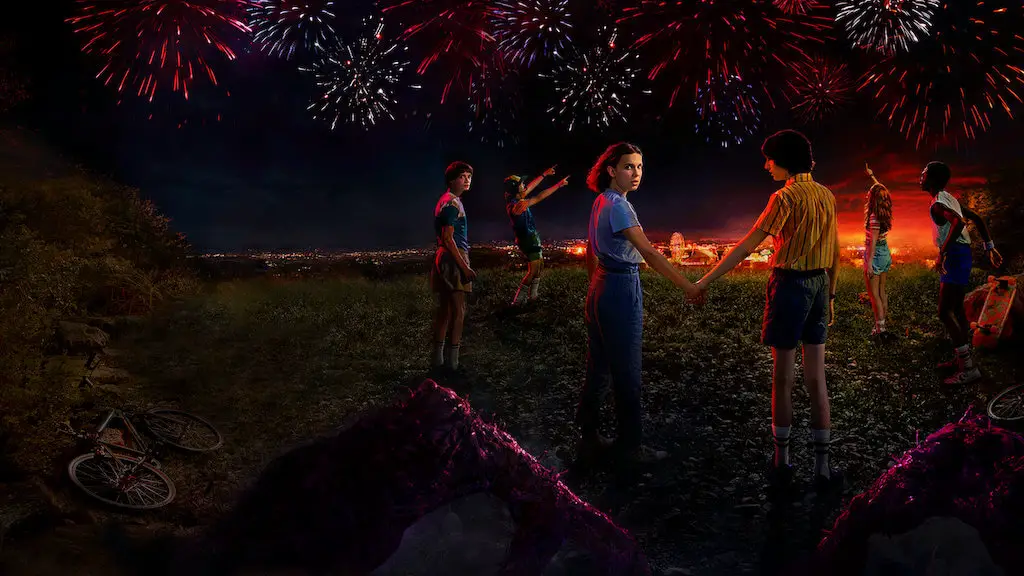 Stranger Things, the homage to 80s pop culture that it is, is hard to escape. Then, if you enjoyed Dark, you should definitely watch the show and get on the hype train. The story is set in 1983 in a fictional Indiana rural town named Hawkins.
The series begins in Hawkins National Laboratory amid unexplained supernatural happenings near the child's mysterious disappearance. As Will's friends investigate the disappearance, Eleven, a young psychokinetic girl, escapes from the lab and assists them.
Because of its thrill and suspense, Stranger Things has acquired a spot in our list of shows like Dark.
Related| Netflix's Horror Thriller Stranger Things Season 4 Release Date, Trailer, And Cast Update
5. 11.22.63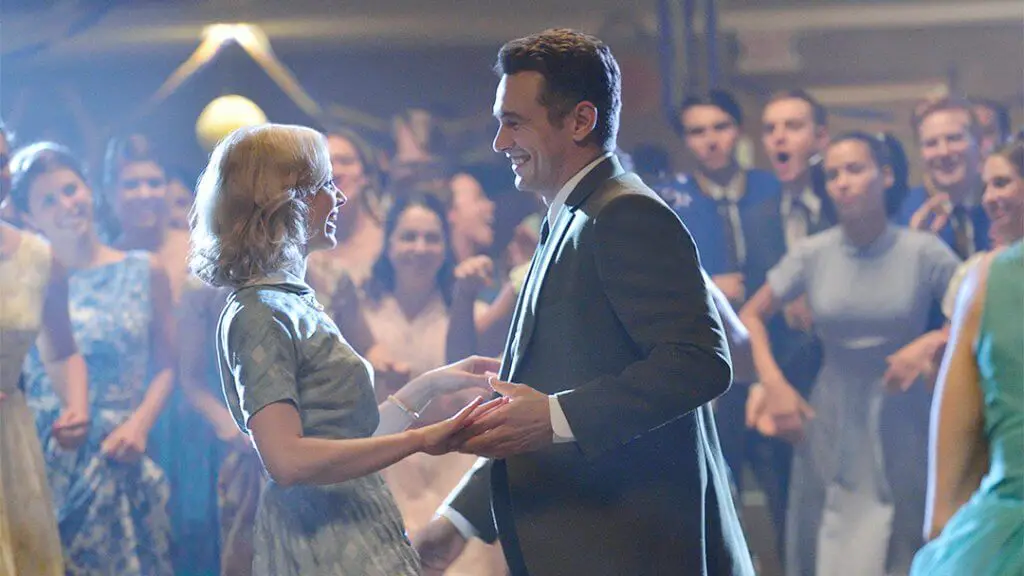 The drama is based on Stephen King's best-selling novel about a man who travels back in time to the 1960s to prevent the assassination of President John F. Kennedy (a plotline similar to that of The Umbrella Academy's second season). His journey involves not only finding his assassin but also falling in love with a woman back in time and finding a new life as an English teacher.
Throughout the season, the show portrays the society and racism of its era without overplaying either the grandeur or the simplicity of its subject matter. It successfully balances tension and romance while portraying the protagonist in a time-travel thriller.
6. The OA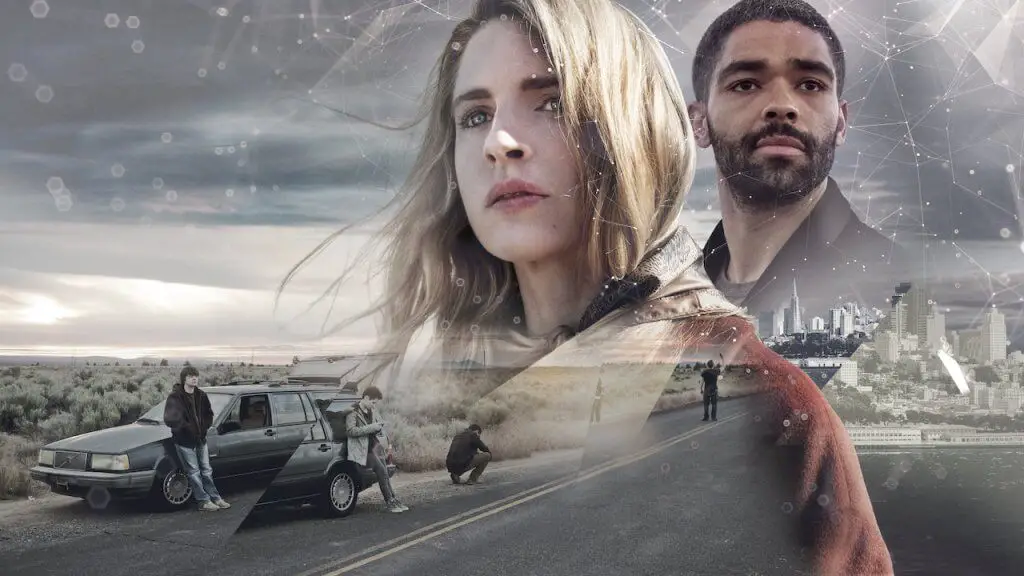 The OA hits the 6th spot in our list of shows like Dark. The show focuses on a blind woman named Prairie Johnson (Brit Marling) who mysteriously disappears seven years ago and returns after the same period of time. It turns out that she now goes by the name "The OA," or "The Original Angel." Also, her blindness has disappeared, miraculously.
The FBI and her parents question her about her disappearance, but she does not reveal any details. When she assembled a group of five locals to ask for help, she revealed the truth about their disappearances to them.
Related| The OA Season 3 Release Date: Why Netflix Gave Red Signal To The Thriller?
7. The 100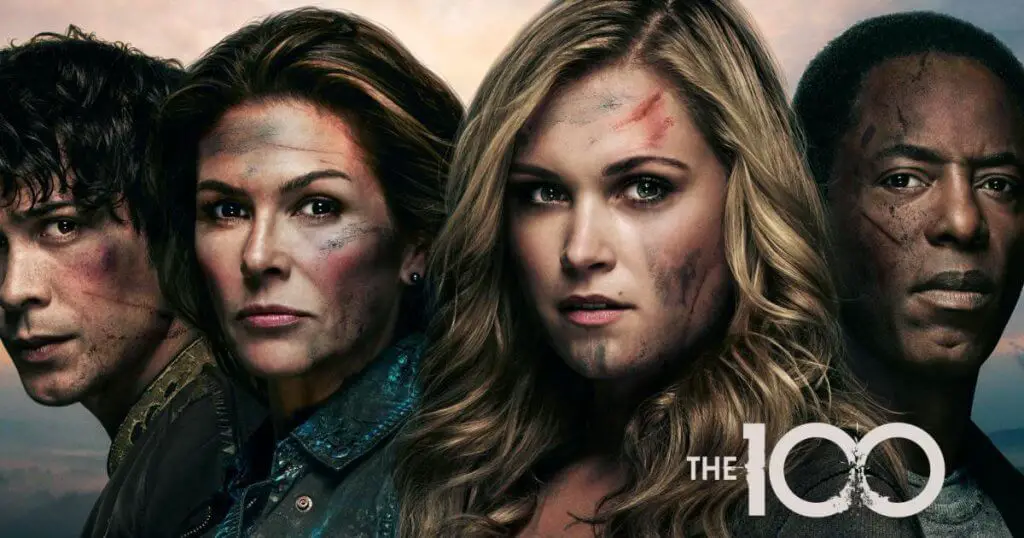 On the surface, The 100 is just another dystopian Young Adult show that will soon come to an end in August. The basic plot revolves around a post-apocalyptic world with decimated populations. Our planet is turned into a wasteland after this destruction occurs, and 100 young prisoners are freed to determine whether this wasteland is habitable.
This show isn't afraid of its cliches and genre trappings, but it still makes for a worthwhile watch thanks to its decent visual effects and production design.
8. Wayward Pines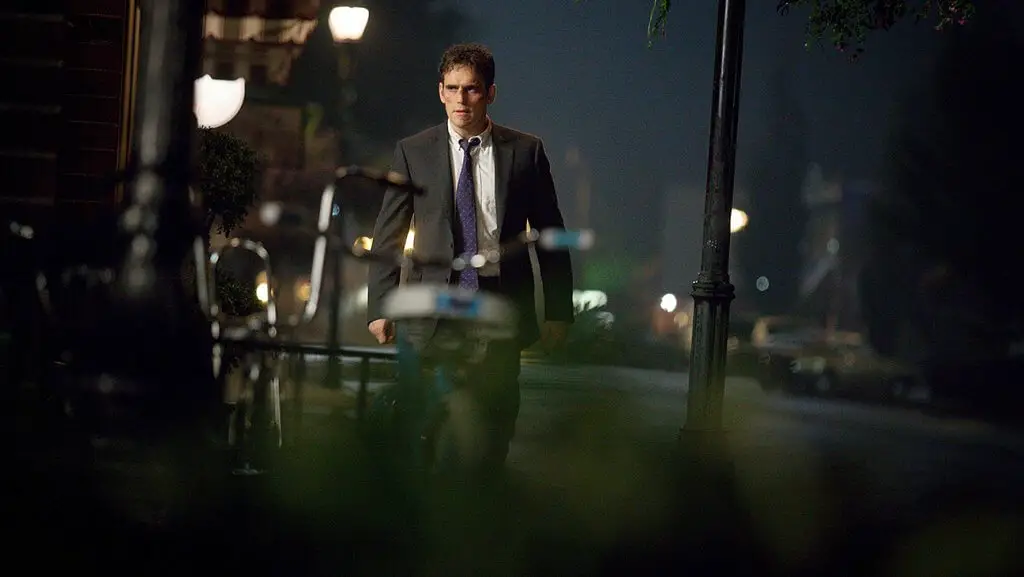 Wayward Pines is very similar to Dark in the sense that both shows have events triggered by a disappearance. In the case of this Fox series, two Secret Service agents go missing in the forests of the sleepy town known as Wayward Pines.
When a fellow agent (played by Matt Dillon) investigates the case, he unearths a plot that involves time travel and an authoritarian regime in the town under its strict sheriff (played by Terrence Howard). The plot of the drama is quite similar to Dark and that's why we have placed it in our rectified list of shows like Dark.
9. Counterpart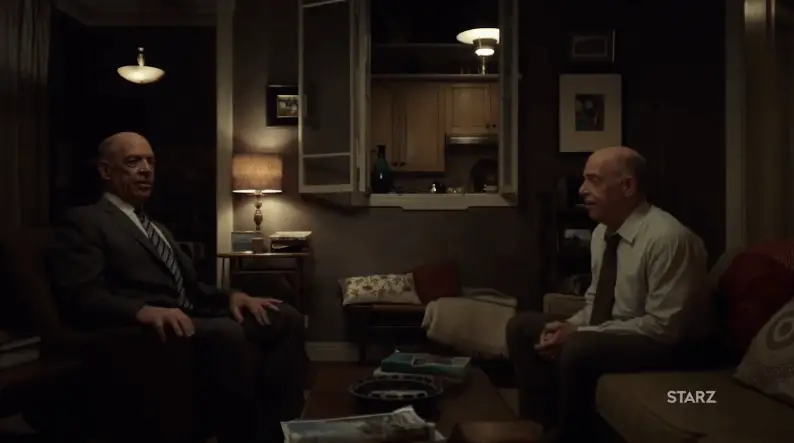 In this show that lasted for two seasons, JK Simmons demonstrated both his charm and his capabilities as a spy and a mild-mannered gentleman. Simmons is introduced in the comedy as Howard Silk, a dedicated widower working at an unimportant spy agency. He is shocked to learn that the agency houses a time portal to another dimension as well.
The only way he can find her is through a portal into another dimension where she is still alive, but he finds a complete mirror image of himself through the portal. A Cold War-like scenario and Simon's composed performance make Counterpart one of the highlights of the film.
10.  12 Monkeys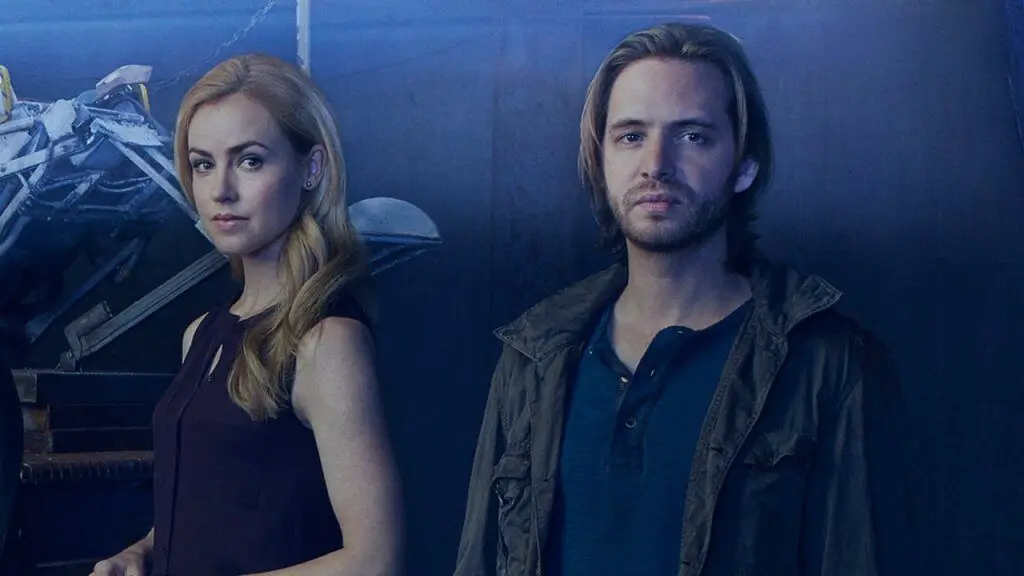 The best show about time travel and saving the planet from an apocalypse, 12 Monkeys is a sci-fi mystery drama loosely based on a 1995 film of that name. Virologist Cassandra (Amanda Schull) joins forces with James (Aaron Stanford) in time travel to halt the spread of a deadly plague that could potentially lead to mass destruction.
In order to accomplish this, he must eradicate the mysterious army which has released the contagion and is called the Army of 12 Monkeys. And this eradication pushes me to put it in our list of shows like Dark.
11. Sense 8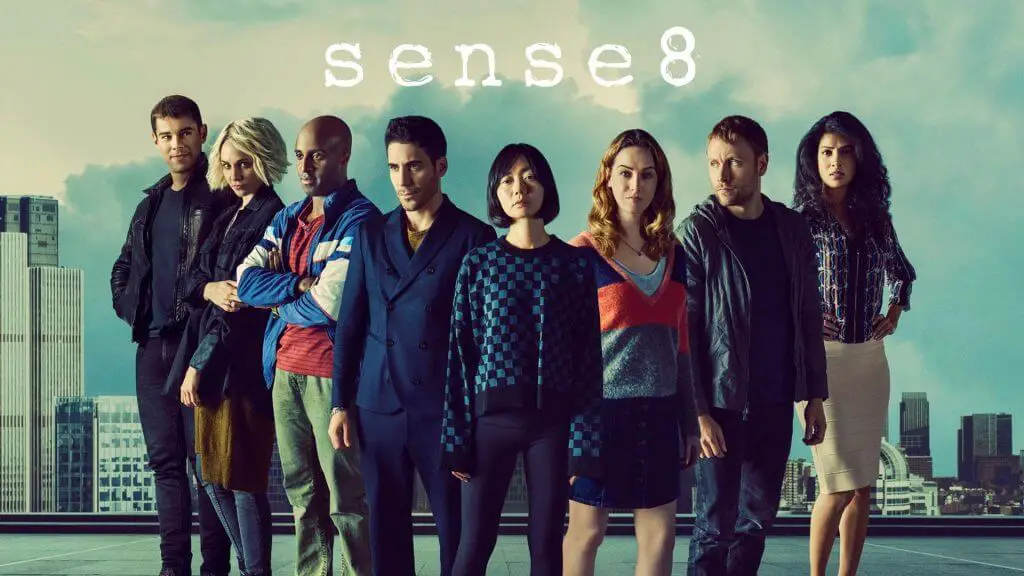 Sense 8 would be right at home for anyone familiar with Dark's sometimes confusing plot lines. Purab Kohli, Tina Desai, and Anupam Kher are the actors who are involved in this series created by the Wachowski siblings. Across the world, eight strangers become connected through a psychic thread which creates a group of intimately linked 'sensates' (humans with a shared emotion or mental connection).
Communication is possible between them as well as sharing of knowledge, skills, and language. When the team realizes that an evil organization seeks to kill them, their lives are thrown into disarray.
So, finally, you got the list of these stunning shows like Dark. Then what to wait next, lose your belts relax on a sofa, and make these all start one by one. I know that you will never miss any of them. But one thing I can also assure you is that you will not regret watching any of these shows.
Related| 10+ Jaw-Dropping Shows Like Supernatural That Haunt Nights!