Until Friends returns to Warner Bros, you need more shows like Friends to entertain yourself. Therefore, we've compiled a list of 10 shows to watch for you if you loved watching Friends.
Despite completing its run fifteen years ago, Friends is still people's favorite. Millions of people watch the seasons of the drama daily either on TV or on the internet. Millennials are constantly becoming fans of the show.
The heart of many fans broken when Warner Bros announced that Friends will not remain on Netflix as they are launching their own streaming service. But until they launch it we need some shows like Friends that can fill its empty space.
Here Are 10 Shows Like Freinds
1. How I Met Your Mother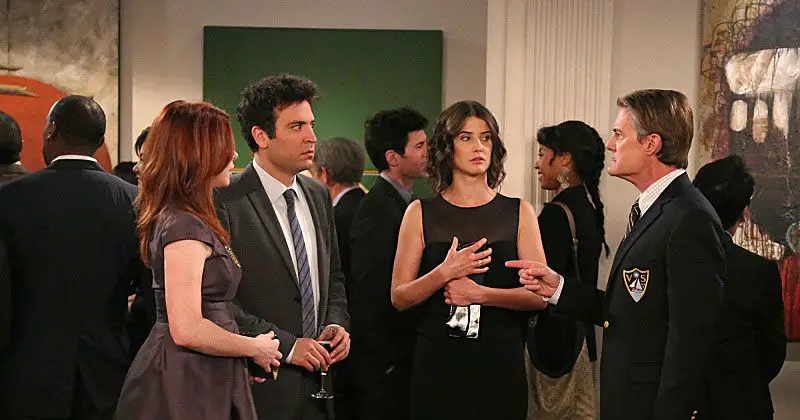 In some ways, the show can be compared to Friends because on the surface it sounds gimmicky. But after watching it you will also agree that it is one of the most deserving series in our list of shows like Friends.
A group of friends in New York is the subject of this story (albeit two men and three women instead of three each).
There are two people in an on-off relationship, two are partners, and one is a womanizer.
Therefore, it seems its concept has been stolen from Friends. The show's only crime is taking Friends to the next level and experimenting with the format while applying a nonlinear narrative.
2. New Girl
Although this show takes place in Los Angeles, its story comprises a group of friends like Friends who meet in an apartment and chat about their love lives and professional experiences.
The harried Jennifer Aniston and clever David Schwimmer are replaced by adorkable Zooey Deschanel and coward Jake Johnson in this drama.
There are fun moments and drama bits in New Girl that makes your mood happy and emotional as well.
In 2018, the show finished its seventh and final season, so it is perfect for viewers who like binge-watching shows.
3. Freaks And Greeks
It can be said that the dynamics of Friends have stemmed from the split between male and female lead characters.
Judd Apatow's sentimental drama is set in the 1980s with its characters divided into groups of Greeks and freaks. Two geeks and freaks are in a relationship.
The prominent actors who acted in the drama are Linda Cardellini, Jason Segel, Seth Rogen, Busy Phillips, and James Franco.
Despite being canceled after only one season, it has been one of the most spectacular show's television has ever produced.
4. Will And Grace
It is a great sitcom as well as an important social monument. The show allowed Joe Biden, the Vice President of Barack Obama, to embrace the idea of ​​gay marriage.
"I believe Will & Grace did more than almost anyone else to educate the American public [on LGBT issues]," Biden said.
After the Ellen DeGeneres sitcom was canceled due to an episode featuring the actress as a lesbian, it was a bold move by the makers.
The era of progressive shows like Friends centers around the friendship between a gay man and a straight woman. So, this show is a must be on our list of shows like Friends.
5. Parks And Recreation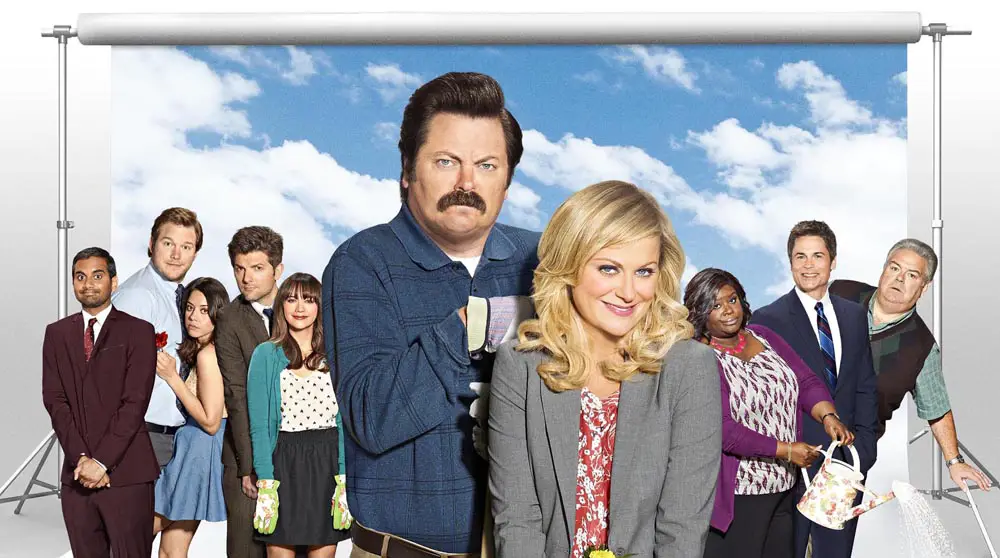 Source – Deadline
There's something funny and non-cynical about Friends that a lot of people enjoy. There are a lot of comedies done by characters who hate each other and yell at each other constantly.
It is funny and surprising at times as well. The characters in this show all get along well and respect each other and they bring smile on your face while having fun.
Watch Parks and Recreation immediately if you enjoyed watching Friends.
6. Cheers
A new generation of ensemble sitcoms emerged in the 1990s with Cheers. It was immensely successful and created many tropes of Friends that have become iconic.
The original Ross and Rachel are Sam and Diane. The characters don't hang out at coffee shops in New York instead, they hang out at bars in Boston.
Cheers characters are of a multitude of ages and come from many walks of life, while characters of Friends have a common age and are going through similar experiences.
There's something magical about the bar setting- staff and customers bonding over beers, guests coming and going, etc.
7. Community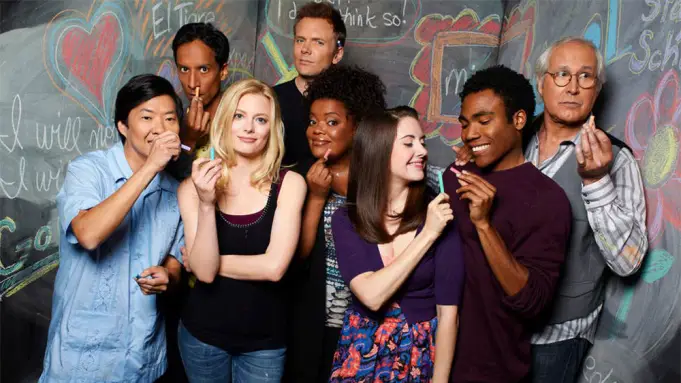 Long before Dan Harmon co-created Rick and Morty with Justin Roiland, he created this sitcom for NBC which is about a Spanish study group at a community college.
Fans of Friends will enjoy Community for its eclectic ensemble cast which includes all kinds of big names: Joel McHale, Gillian Jacobs, Alison Brie, Donald "Childish Gambino" Glover, Chevy Chase, Yvette Nicole Brown, Jim Rash, Ken Jeong, the list goes on.
The Community has an intriguing meta sense of humor, a unique and brilliant style of storytelling, and a diverse cast of characters. Fans of Friends will fall in love with it.
8. The Big Bang Theory
Source – Vulture
As the show starts it does not seem like Friends, but as the story goes ahead it focuses on friendship and works as well as dating and romance. Using cosplay and video gaming as a theme, it turned into an isolated show about a group of geeky scientists that's more accessible and mainstream overall.
Defendants and opponents of the infection have been vocal, but one thing is sure – Friends fans will be thrilled with the transition.
9. Seinfeld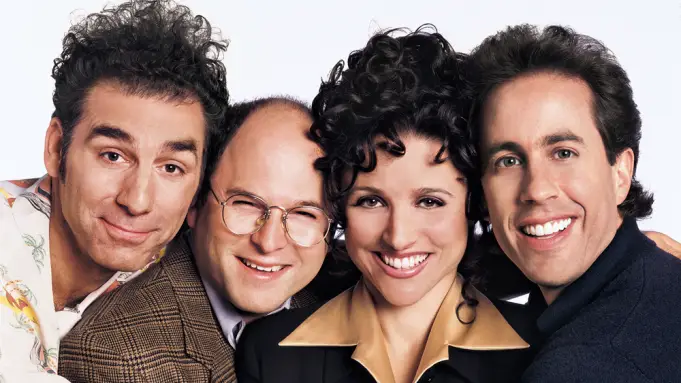 Source – Variety
The show is darker and more cynical than Friends and created by Jerry Seinfeld and starring Larry David.
The series follows a group of friends from New York City in wacky situations. Do you know many initial Friends' episodes originated from spec scripts that got rejected by Seinfeld's producers?
While the characters and their sensibilities are very different, the stories and situations in New York City have a lot in common due to the city's unique nature.
Compared to Friends, Seinfeld is more tightly plotted so you might even like it more.
10. Unbreakable Kimmy Schmidt
A 15-year-old cult survivor, Kimmy Schmidt decides to reclaim her life by moving to New York, where she experiences everyday life with wide-eyed enthusiasm.
She rents a room from a gay wannabe Broadway actor named Titus who performs on the street in Times Square.
It is shown that Titus and Kimmy are the perfect matches to help each other out as she inspires Titus to not give up and Titus enables Kimmy to reconnect with modern life.
The show Unbreakable Kimmy Schmidt follows a group of people who are trying to make money, date people, and figure out how their life will be like as they set out to change the course of their lives.
We hoped that you have got what you are looking for. Whether it is a complete list of shows like Friends or a short description of those shows. So now you should start watching these shows without any delay.
Also Read, 10+ Sweltering Shows Like Queen Of South To Resume The Saga