Do you want to end the Saga of the Queen of South? Of course, NO. So here is the list of 10 shows like Queen of South that will make you continue your binge-watching hours like at the time of Queen Of South.
Adapted from the novel by Arturo Pérez, Queen of the South stars Alice Braga as Teresa Mendoza, a disadvantaged Mexican woman who gets access to drugs through her boyfriend. Her vast drug empire makes her wealthy, even as she faces drama and terrifying drug lords who may threaten her in her bid to dominate the cartels. If she wants to hold on to her power she must overcome the blood, sweat, and tears that haunt her from her past.
We have a broad pick of titles that explore alike ideas and themes if you fancied watching this show. The following are our recommendations for the best shows like Queen of the South. Netflix, Hulu, and Amazon Prime offer several of these series.
You'll also get concise plot summaries of these shows and where to get them.
Here Are 10 Shows Like Queen Of South
1. La Reina Del Sur – Netflix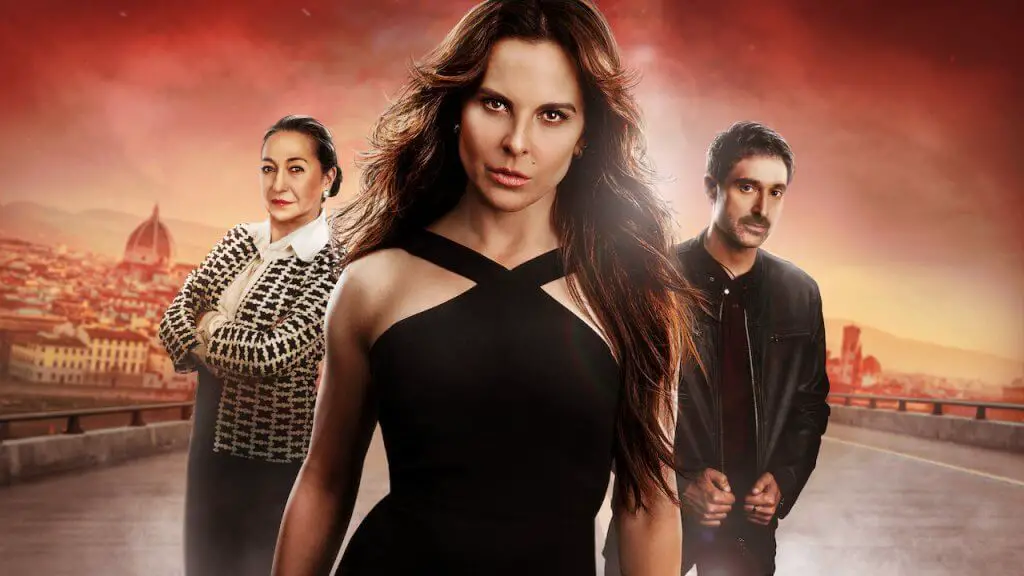 It is a story of Teresa Mendoza, a naive young girl who is involved in the drug trade through her boyfriend.
Soon after becoming involved with him too much, she becomes the leader of a drug cartel.
Despite her humble beginnings, she is capable of becoming a legend if she can seek onwards and let go of her past. Although she will have a lot to overcome after years of blood, sweat, and tears.
Also, Queen of the South and La Reina Del Surare are based on the same book. So why it should not be at the first spot in our list of shows like Queen of South.
2. Designated Survivor – Netflix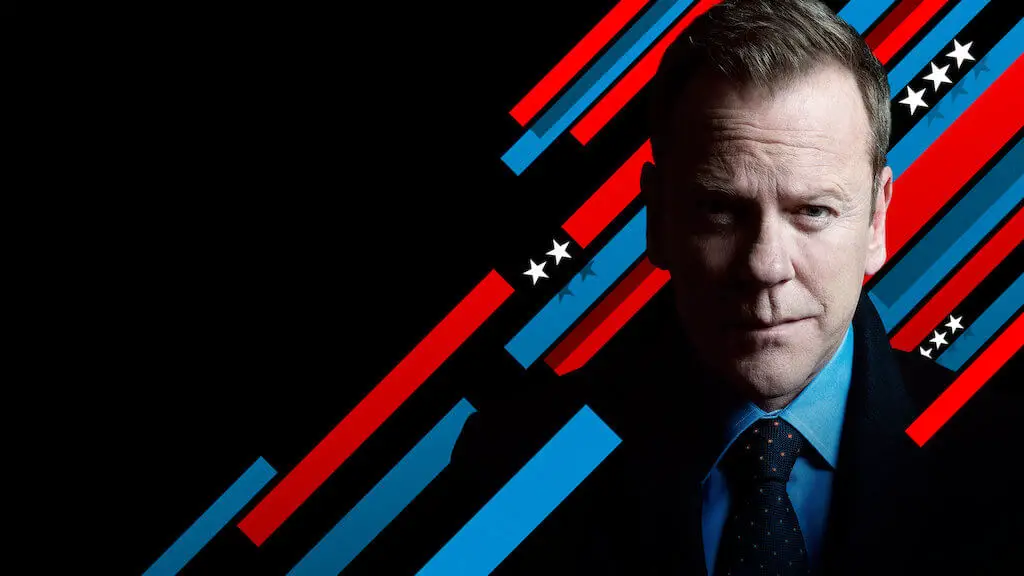 In Designated Survivor, the "What if?" scenario is extreme. What if the president and nearly all of his Cabinet perished at the same time?
In a case of the impossible, a lowly Cabinet member takes over all presidential responsibilities overnight.
Not only does this new leader of the free world have to learn a new job, but also has to stabilize the country before it collapses into chaos following the attack.
3. How To Get Away With Murder – Netflix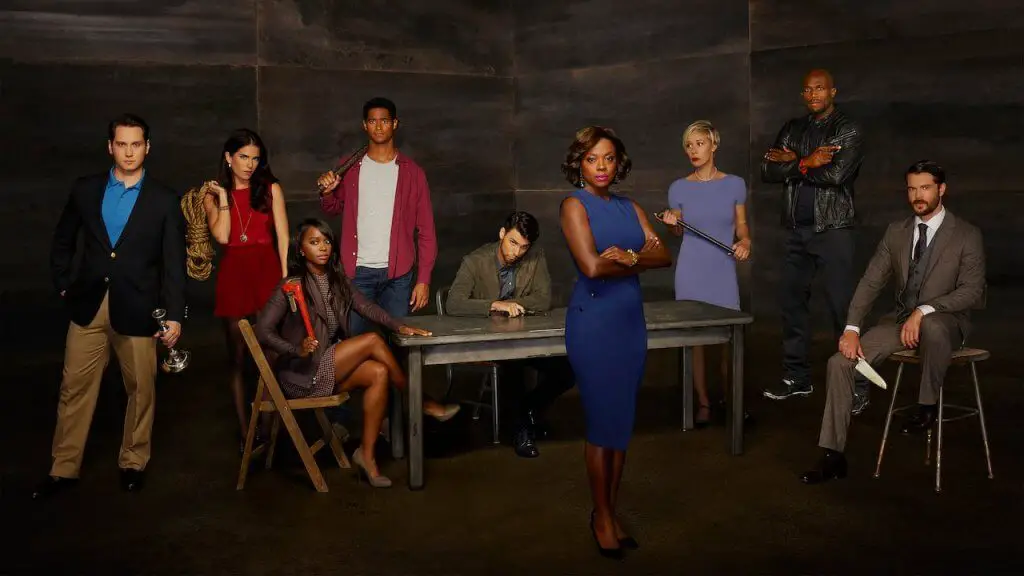 A professor named Annalise Keating, an attorney teaches a class titled "How to Get Away with Murder".
Students from her law school are enlisted as aides for her firm after she teaches them the ropes and employs them.
But when the students do some digging into her history and past, they discover her real secrets.
Together, they also learn about everything Annalise has done behind the scenes at the firm. And these secrets show resemblance to Queen of South so it occupies the third position in our list of shows like Queen of South.
4. Better Call Saul – Netflix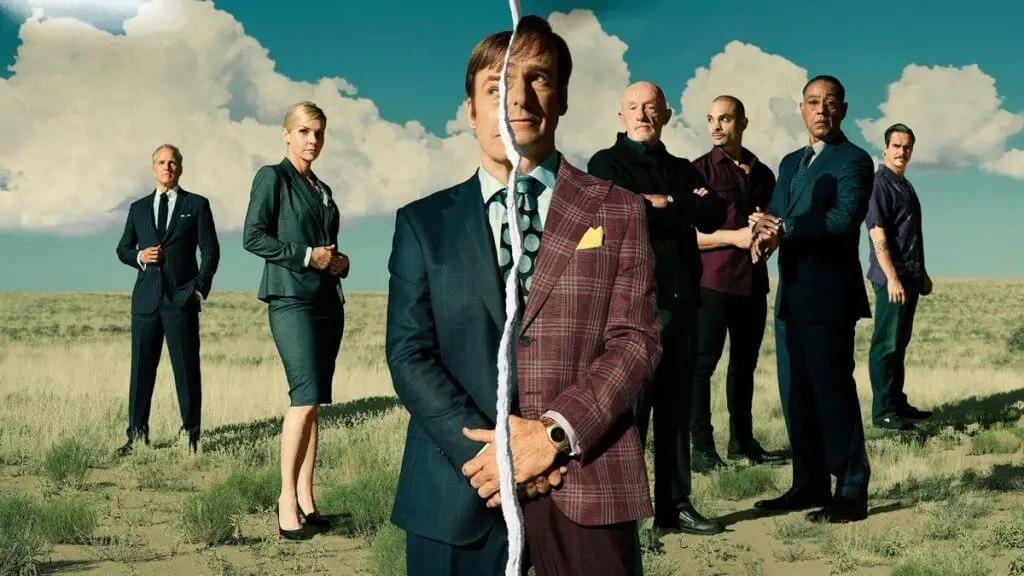 It is an adaptation of the television series Breaking Bad and features Saul Goodman the man who kills Walter White.
The show follows Saul's rise in the legal game, where he teams up with private investigator Mike Ehrmantraut to solve tricky cases and in return assist him during his troublesome cases.
If you enjoyed Queen of the South and its dark crime themes, you will love Better Call Saul which is one of the deserving dramas in our list of shows like Queen of South.
Related| 10+ Cliff Hanging Shows Like Suits That Will Stuck You To Your Seat
5. Ozark – Netflix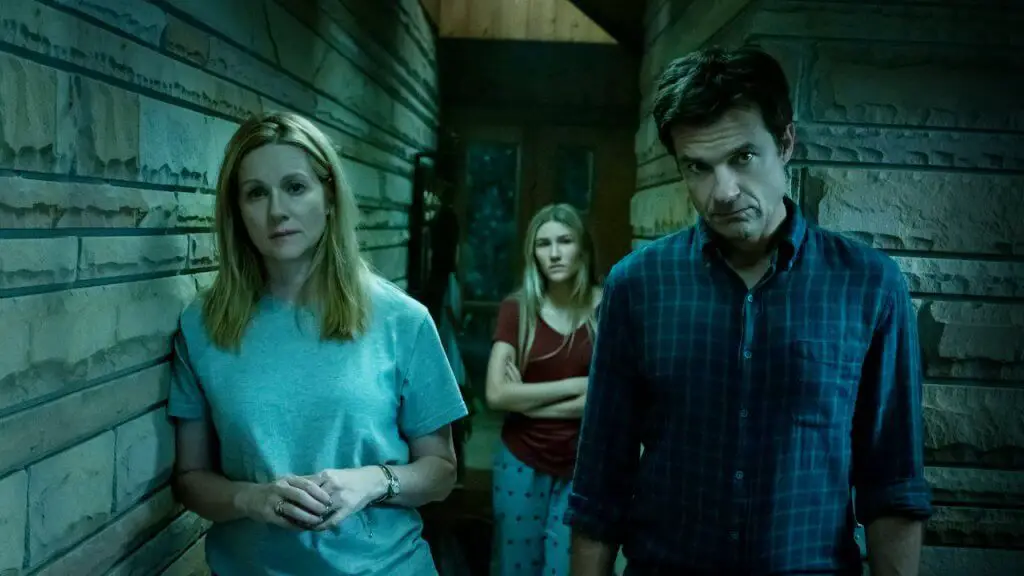 The story of Ozark is about Marty Byrde a financial advisor who was forced to relocate his family from Chicago to Ozark's summer resort community.
Because after a money-laundering scheme went wrong a Mexican drug lord is trying to kill Marty's wife and daughters, so he's on the move trying to protect them.
You will watch the family will not be able to hide from their dark secrets, even though the community was luxurious.
Related| 10+ Awesome and Hilarious Shows Like Ozark [Don't Miss!] (Updated August-2021)
6. Longmire – Netflix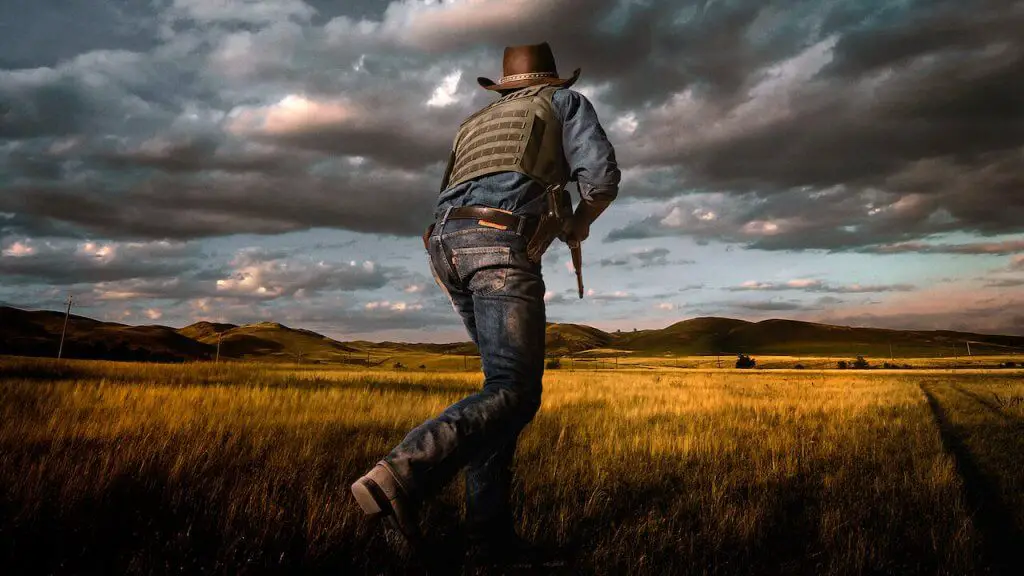 This crime drama, based on the Walt Longmire mystery novels stars a dedicated sheriff in the hills of Wyoming.
Although he takes on his job with a joyous sense of humor, his recent loss of his wife hides him from the world.
Longmire decides to run for reelection as sheriff with the support of his daughter and new deputy Vic so that he will be able to come again in the eyes of the people.
7. Halt And Catch Fire – Netflix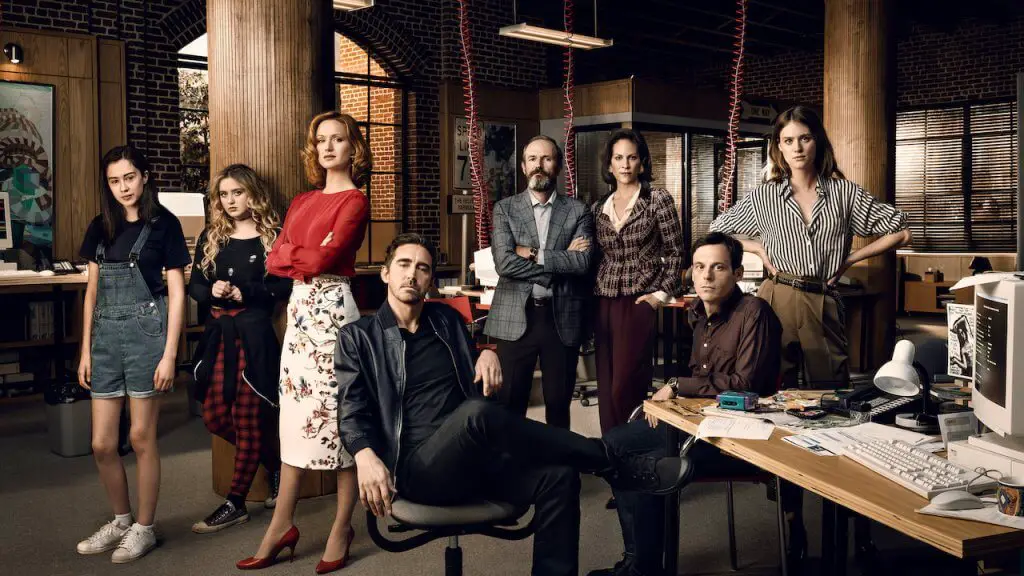 "Halt and Catch Fire" is set during the technological boom of the 1980s.
Taking on the challenge of creating the world's strongest computer, former IBM executive Joe MacMillan, engineer Gordon Clark, and volatile student Cameron Howe come together to create the world's most powerful computer.
It may just be possible for them to win the race for the computers if they can use their history to their advantage.
A company must have IBM's reverse engine technology before the company can corner the market. For which they struggle a lot in the show.
8. Senora Acero – Netflix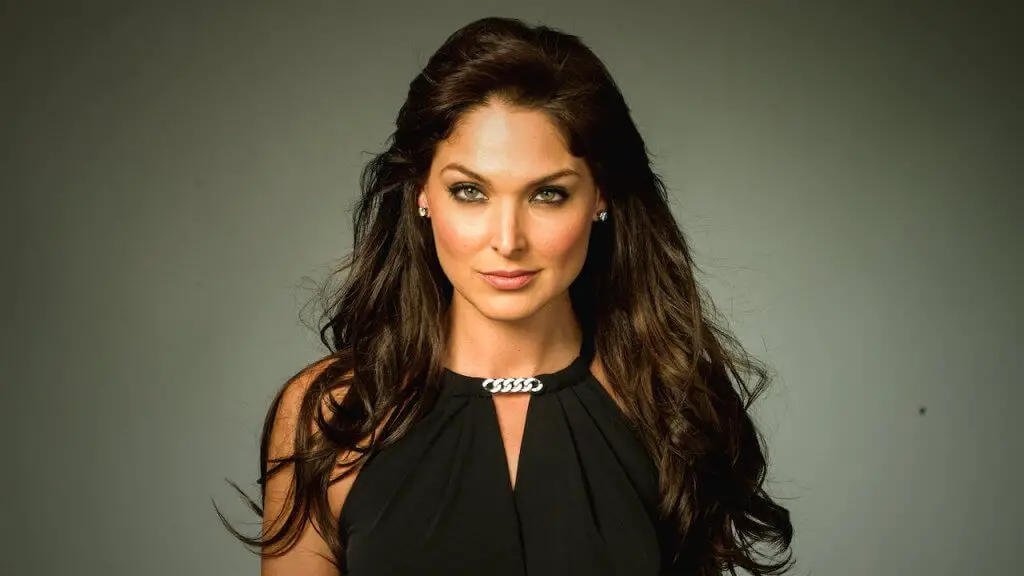 During the five-seasons run of Senora Acero, Sara Aguilar and Vicente Rigores are central characters.
Aguilar's story occupies the first two seasons where she plays the character of a poor Mexican housewife who gradually becomes a highly respected drug dealer.
Some of the most protected people in Mexico are her friends and family members.
Vicente Rigores' story begins in Season 3.
Vicente helps Mexican immigrants cross over to the United States. She later discovers that she belongs to a drug-dealing family, the Aceros. After her family accepts her, Vicente naturally becomes quite powerful. As soon as she gains power, she uses it to help poor migrants.
9. Scandal – Netflix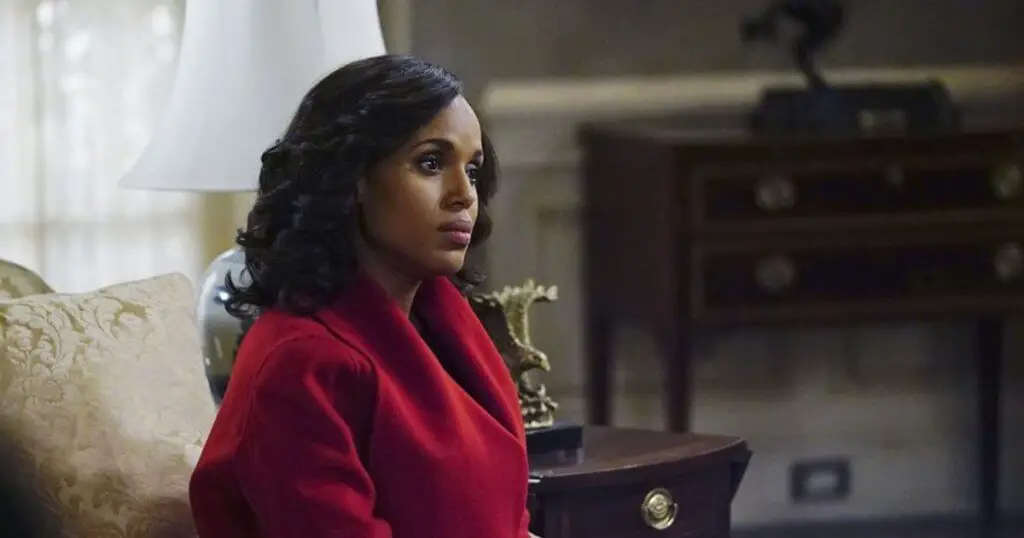 The series features Kerry Washington as the lead character Olivia Pope.
In a show similar to Queen of South, Olivia handles the scandals of high-ranking officials during the Bush administration.
We follow Olivia Pope through Washington's shadowy political underbelly, where news of which never reaches the ordinary people.
Since 1974's "Get Christie Love", 'Scandal' is series that has the main character in a television series played by an African-American woman.
10. House Of Cards – Netflix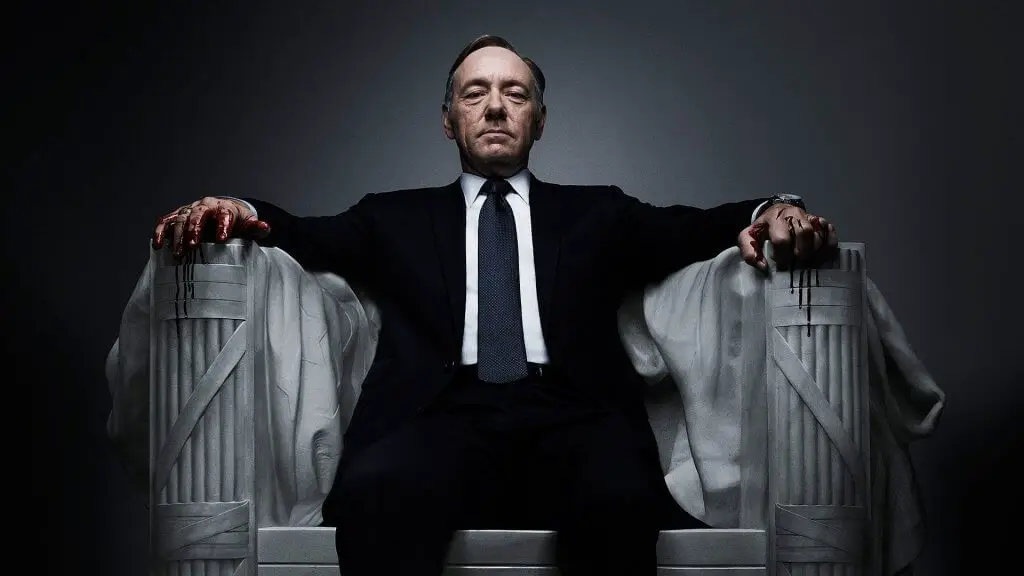 The Netflix original series House of Cards is one of the company's most popular shows.
Characterized by Kevin Spacey and Roin Wright, Frank Underwood is played by Spacey and Claire Underwood by Wright.
Underwood has carved his way up to the highest office in the United States from his position as Democratic Party Whip. And it's Underwood whose strong character makes me put the drama in our list of shows like Queen of South.
By the fifth season, Claire has become the Vice President and is a very strong character. Then she betrays her husband and becomes president herself.
Looks amazing! These ten shows like Queen of South are available on Netflix only, so with one subscription, you will get the full dose of entertainment. There is no doubt that Queen of South is a show you want to watch again and again. Although, if you have already done that, the shows listed above would help you as they make a wonderful alternative.
Also, Read| 10+ Cliff Hanging Shows Like Suits That Will Stuck You To Your Seat