Are you also a fan of Attack on Titan? Well, we are too! And guess what? If you have already watched Attack on Titan, we have something more for you. What's more? We have 10 more shows like Attack on Titan that you must watch if you loved this show.
Whether it is a regular show on Netflix or a super-popular anime show, there is a high probability you are, by this time, addicted to it. A higher probability is that you might want to watch more shows like Attack on Titan, and we have that for you!
According to ratings, viewer reviews, OTT ratings, the best shows like Attack on Titan are:
Black bullet
Blue Exorcist
Fullmetal Alchemist
3×3 Eyes
Kabaneri of the Iron Fortress
God Eater
Tokyo Ghoul
Hellsing Ultimate
Berserk
Seraph of the end
So, without any further delays, let us straight jump on to the list of 10 shows like Attack on Titan.
10 Hilarious Anime Shows Like Attack On Titan
In 2021, if you are one of the people who don't love and watch anime, were you living under a rock?
Attack on Titan is one of the most popular manga series from Japan that you HAVE TO watch! But, if you already have watched this dope anime series, here is the list of 10 more shows like Attack on Titan you must watch!
1. Black Bullet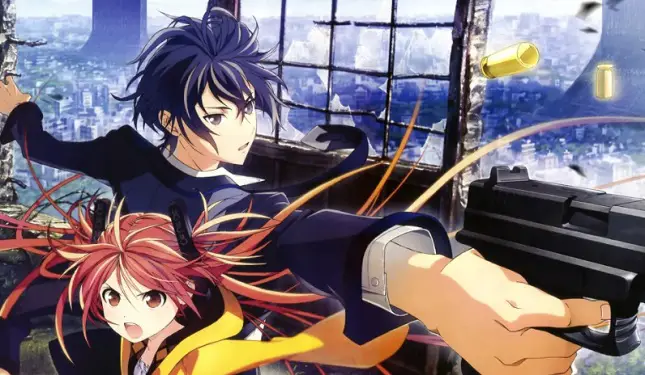 This show is as close as it can get to Attack on Titan. A parasitic virus named "Gastrea" has ravaged the world in the year 2021 which turns humans into monsters.
Black Bullet is one of the shows like Attack On Titan you should watch.
What's the plot about?
The only humans left on earth live within a monolithic wall made of Varanium, the only material that can hurt Gastrea.
Children who are born with the virus, called initiators are sent to fight Gastrea along with a promoter who guides them.
This show revolves around Enju Aihara and Satomi Rentaro as they go on missions to protect Tokyo and the world.
2. Blue Exorcist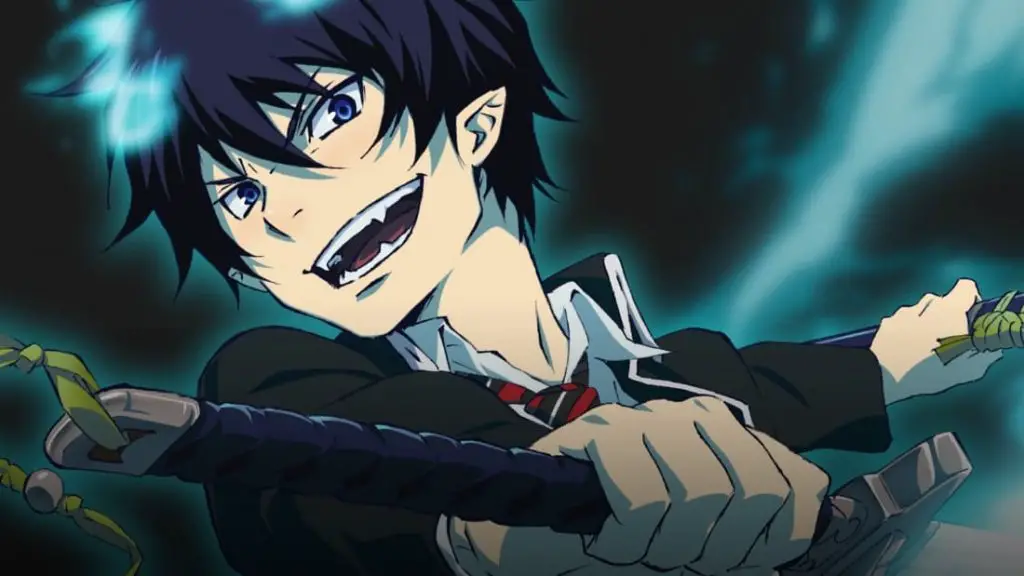 One of the shows like Attack on Titan to watch can be Blue Exorcist.
The world of blue exorcist is divided into two dimensions- Assiah inhabited by humans and Gehenna inhabited by demons, which is ruled by Satan.
The only thing connecting these dimensions is when a demon possesses a human.
The story revolves around Rin Okumura who was raised by Father Shiro Fujimoto, an Exorcist along with his younger twin, Yukio Okumura.
Rin eventually learns that he and Yukio are the sons of Satan who sent him there so he could conquer Assiah.
Rin decides to train himself to become an Exorcist so he could defend Assiah along with his brother.
Related: 10+ Banging Shows Like Criminal Minds For Your Mind!
3. Fullmetal Alchemist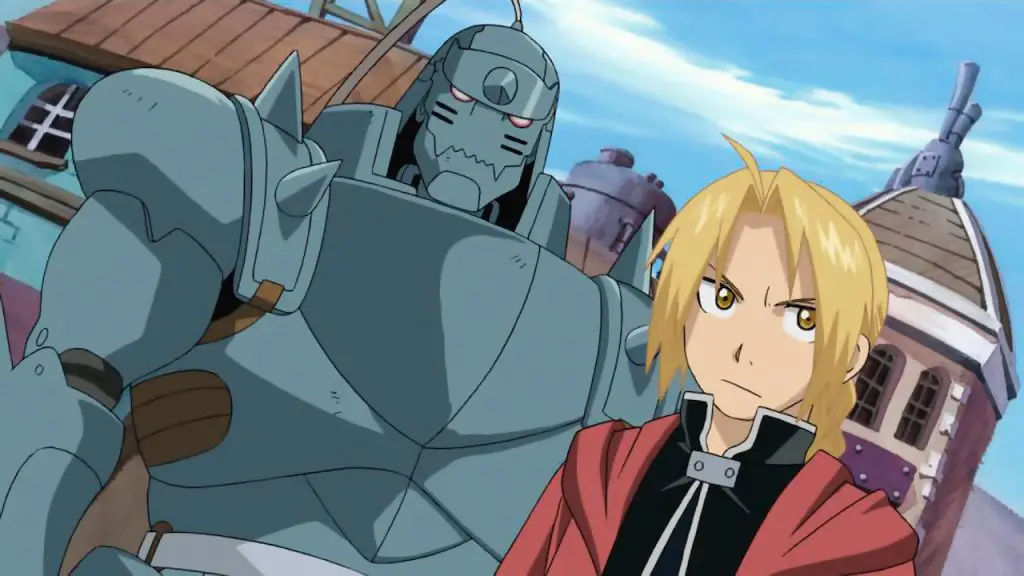 The Elric brothers, Edward and Alphonse are trying an alchemical ritual to bring back their dead mother.
But it goes wrong and leaves their body severely damaged.
Eventually, Edward becomes a state alchemist and now they must find the fabled philosopher's stone to recover their bodies.
Fullmetal Alchemist can definitely be one of the shows like Attack on Titan.
4. 3×3 Eyes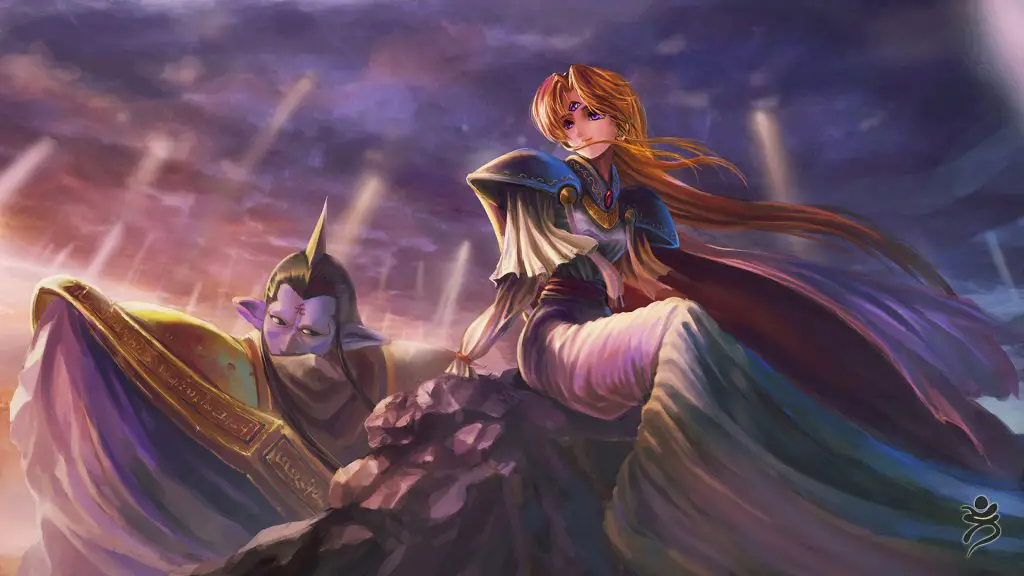 One of the shows like Attack on Titan is 3×3 Eyes,
This is the story of Yakumo Fuji, a young man who through a strange turn of events becomes an immortal slave of the last remaining Sanjiyan Unkara or 3 eyed demons named Pai.
Thus begins a journey where they try to make Pai human so she can forget her troubled past.
The path gets filled with more and more complications as the show carries on.
5. Kabaneri of the Iron Fortress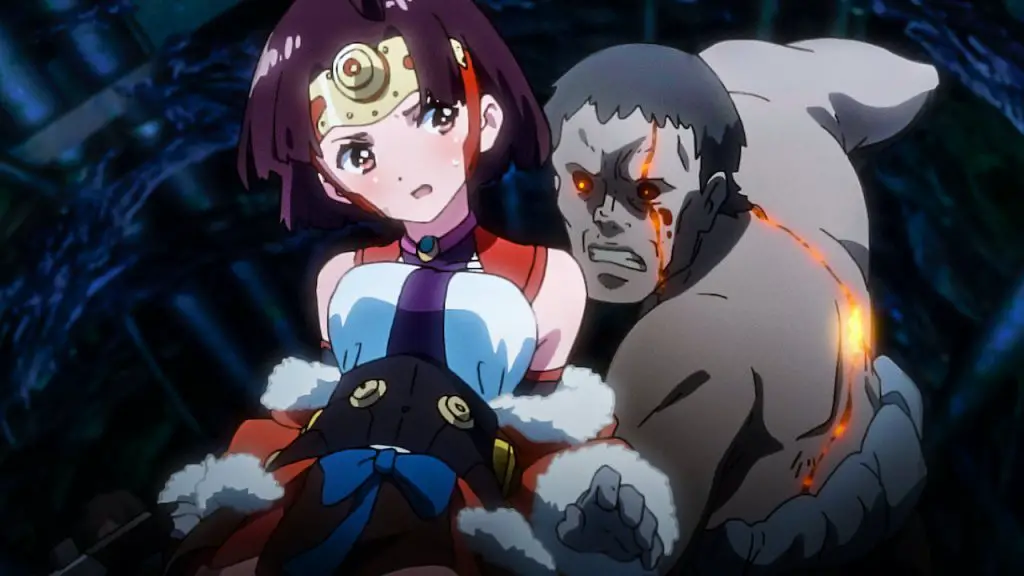 Set in the midst of the industrial revolution, a virus emerges which turns humans into horrific creatures known as "Kabane".
Only in the most fortified places has humanity survived.
The story revolves around Ikoma, a young man who believes he has created a deadly weapon that can pierce through the iron hearts of the cabane. He hopes to fight with his weapon one day but his chance comes sooner than expected.
6. God Eater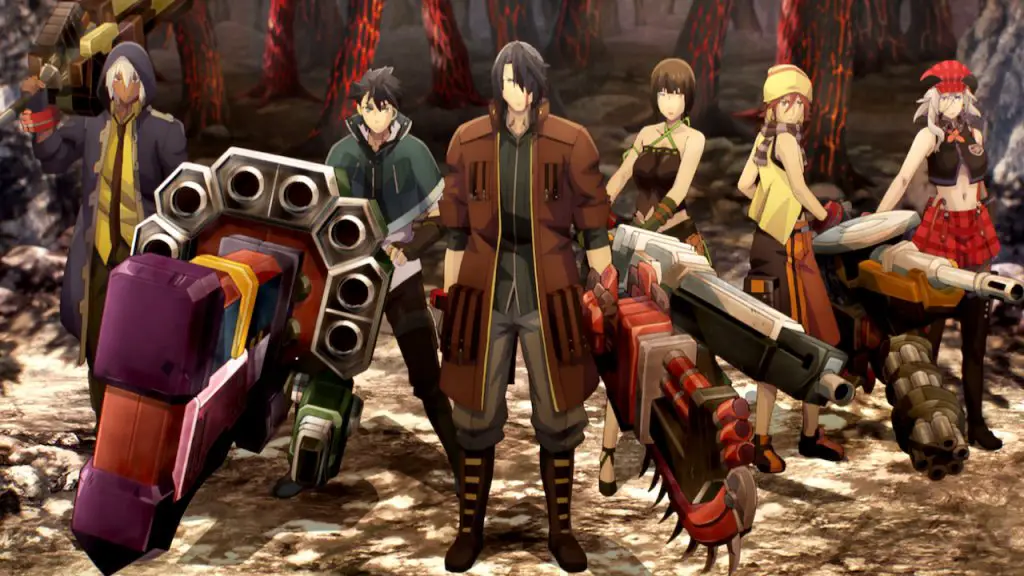 This show is set in post-apocalyptic Japan in the year 2071.
The world has been mostly destroyed by strange monsters known as Aragami.
But a new weapon called the God Arc is created with the help of cells from Aragami which can defeat them.
Thus an organization named Fenrir is created and their elite fighters named God Eaters fight a desperate war against these gods.
Also, read: 10+ Vicious Yet Funny Shows Like Lucifer To Look Out For!
7. Tokyo Ghoul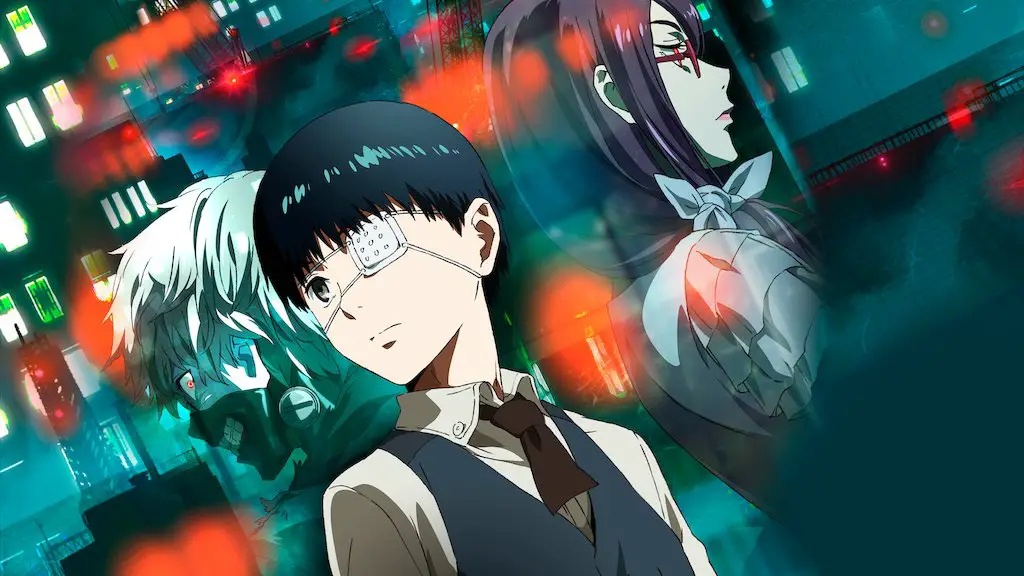 An extremely popular animated series, it revolves around Ken Kaneki a student who barely survives an attack from a ghoul.
He undergoes surgery and discovers that he has become half-ghoul because a ghoul's organ was transplanted into his body.
Now he must learn to live as half-human, half-ghoul while hiding his truth from his human companions.
8. Hellsing: Ultimate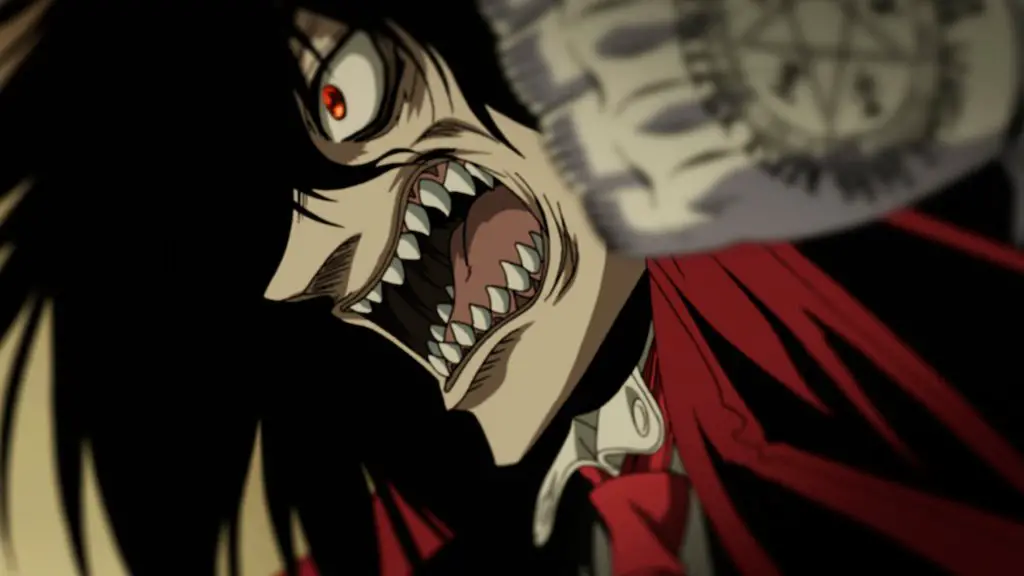 In this world, the night is plagued by dark creatures who devour humans.
Fighting them is an organization named Hellsing whose head is Integra Fairbrooks Wingates Hellsing.
Her ultimate weapon, a vampire named Alucard must fight against everything that comes in the way of mankind's survival.
Read as well: 10+ Dreadful Shows Like American Horror Story To Steal Your Sleep!
9. Berserk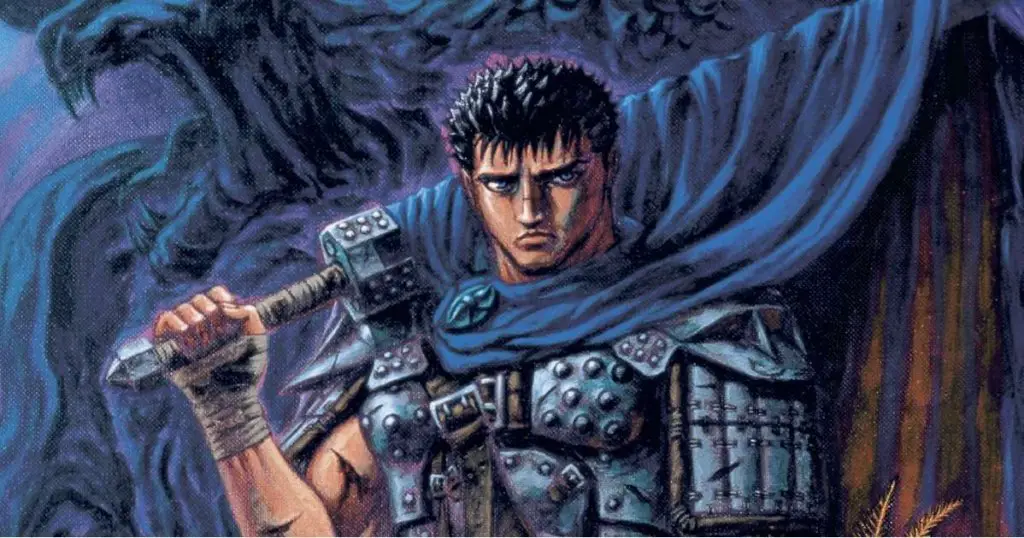 Berserk is the story of Guts, an excellent swordsman who is destined to be hunted by demons.
Wanting to escape this gruesome fate, he takes up the monstrous blade named Dragonslayer and pledges to exact vengeance from the person who caused this.
The very person he looked up to and considered a friend.
10. Seraph of The End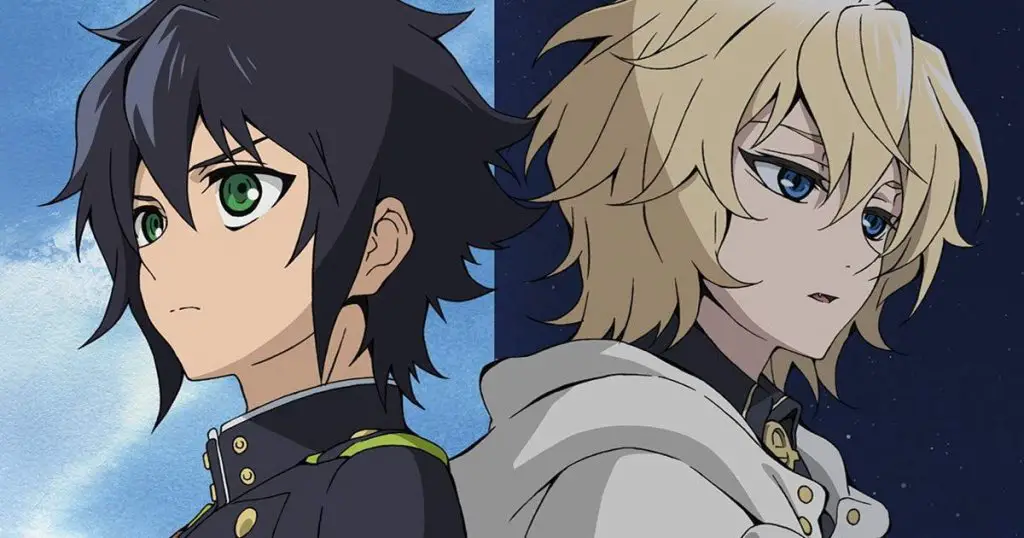 A virus has wiped out all of humanity except the ones below 13 years of age.
This has allowed vampires to sweep across the earth and enslave the remains of humanity.
The show revolves around Yuichiro Hyakyua and his friend Mikaela who formulate a plan to escape along with their families but it ends tragically.
Yuichiro is the only one who makes it out alive and joins the Japanese Imperial Demon Army in order to exact revenge on the vampires.
Summing Up
Here was the list of 10 shows like Attack On Titan you should watch if you liked watching Attack on Titans. We bet you will definitely love watching these shows like Attack on Titan. So what is the wait for? Get watching now!
Related| 10+ "WOW!" Shows Like The Stranger Things Not To Miss Out On! (Updated August-2021)