Since the day the first season of the sci-fi show "Raised By Wolves" aired, it grew curiosity among the fans about what will happen next, and what plot twists await. Let's see what HBO Max has in the box for Raised by Wolves season 3.
"Raised By Wolves" is an action-packed sci-fi American drama television series created by Aaron Guzikowski. the direction of the first two episodes of the first season was done by filmmaker Ridley Scott who also served as the executive producer of the show. The show first premiered on HBO Max on September 3, 2020.
Although the second season was shorter than Season 1, it received much more praise. The show has a high rating of 7.5/10 on IMDb and a 77% approval rating by the audience on Rotten Tomatoes.
Raised By Wolves Season 1 Synopsis: A Quick Recap
The sci-fi show revolves around two that revolves around two Android-humanoids(human-looking robots) that land on a mysterious planet with the motive to raise human children.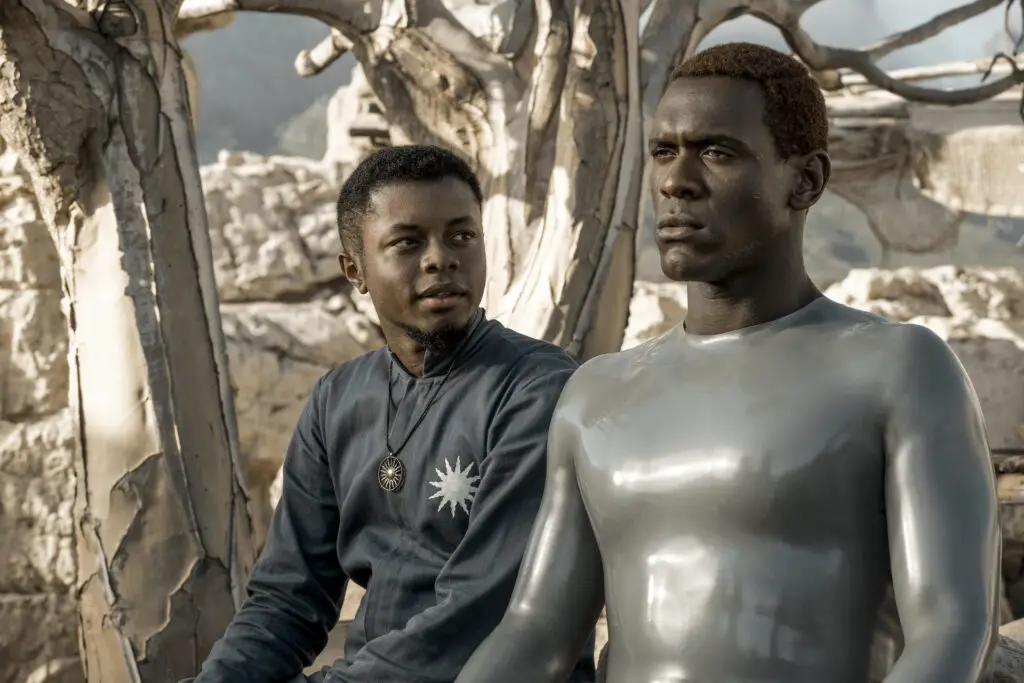 It opens up with Father(a service model) & Mother(necromancer) dispatched to a deserted planet named Kepler-22b with multiple human embryos in the hope of restarting human civilization after the war between Atheists and the Mithraic( devotees of the sun deity Sol)on the earth that destroyed human race.
Raised By Wolves Season 1 ended with a cliffhanger when Mother gave birth to a monstrous serpent. The second season arrived on Feb 3, 2022. It started with a hell lot of stuff going on already, with the monster snake, Vrille on loose.
It ended with Mother finally killing the snake by putting on Grandmother's veil. We also found Marcus floating upside down in the air in a crucified form. Is Marcus dead? We don't know that yet. Let's check out if we should be looking forward to Raised by Wolves season 3 or not.
Read More| Harrow Season 4 Release Date – Is The Medical Series Coming Back In 2023? (Find Out Now!!)
Raised By Wolves Season 3 Release Date: Is It Returning?
The producer Ridley Scott doesn't disappoint the viewers as he kept them hooked with the shocking twists and action-driven plot. The final episode of the second season left the fans in confusion, and everyone was convinced that Raised by Wolves season 3 will make a comeback.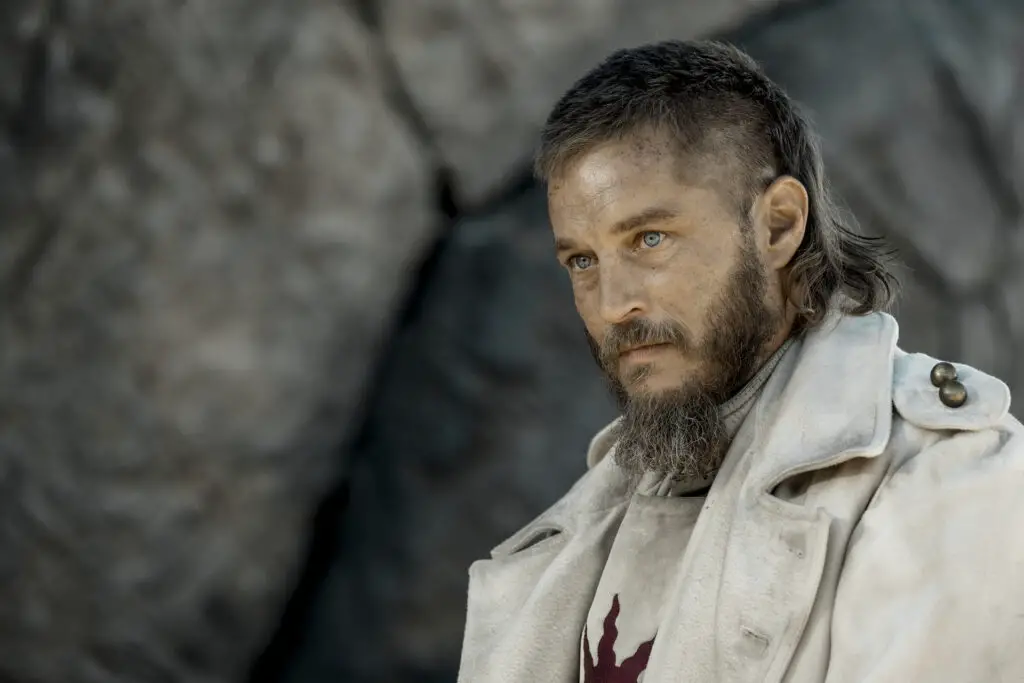 But unfortunately, on Jun 3, 2022, HBO released an announcement declaring that the show won't be returning for the third season. The cancellation news shocked the whole fan base of the sci-fi as the season third was required to resolve the plot of the show.
Even the crew & cast members didn't expect this sudden announcement. After the news, the actors who were a part of the show urged fans to unite in an effort to bring the show back. But sadly, there is no update regarding its renewal. So we all should consider Raised by Wolves Season 3 wrapped for good.
Read More| Peaky Blinders Season 7 Release Date: Will The Crime Show Be Renewed In 2023?
Raised By Wolves Season 3 Plot: How The Story Could Have Unfolded?
At the end of the second season, we find Mother putting on Grandmother's veil and finally killing the ferocious snake, Vrille. And Mother realized that it was Grandmother who was devolving humans and now she plans to do the same with modern humans.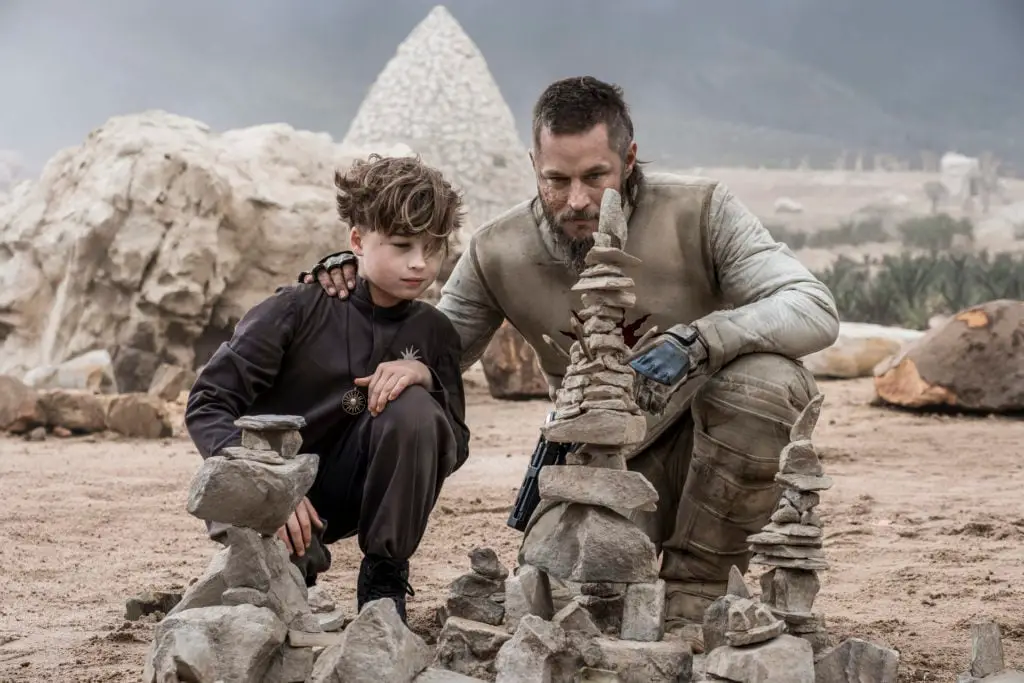 Raised By Wolves Season 2 end with Grandmother (Selina Jones) trapping Mother in a VR prison so she could continue her own mission of devolving humanity. Also, we found Marcus floating in the air. Is Marcus dead? And his Grandmother the main culprit?
Well, only Raised by Wolves season 3 would have answered these questions but sadly it won't be happening.
If the third season was made then we would've expected more earth flashbacks. There would've been a rift between Mother & Grandmother as their point of view to protect humans were different. Also, we would've gotten to know what really happened to Marcus and whether Sue will be turned back to human or not.
Read More| Hell Fest 2 Released Date: Will There Be A Sequel In 2023?
Raised By Wolves Season 3 Cast: Who Could've Been A Part Of It?
Raised by Wolves season 3 won't be happening. The show was applauded for the mind-blowing performance by the actors. Here is the list of the cast members of Raised by Wolves.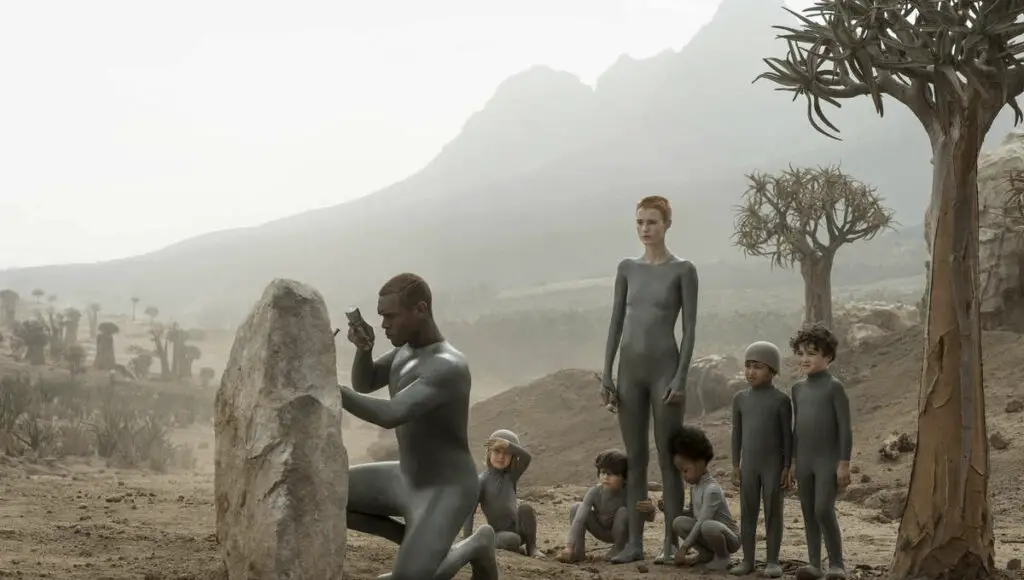 Amanda Collin as Mother/Lamia
Abubakar Salim as Father
Winta McGrath as Campion
Travis Fimmel as Marcus/Caleb
Niamh Algar as Sue/Mary
Jordan Loughran as Tempest
Felix Jamieson as Paul
Other actors that were part of the show include Selina Jones as Grandmother, Aasiya Shah as Holly, Morgan Santo as Vrille, and Jennifer Saayeng as Nerva.
Niamh Algar, who played Sue/Mary & Morgan Santo who played Vrille would not have been a part of Raised by Wolves Season 3 as Sue/Mary was converted into a tree & Vrille was killed by the Mother.
Read More| Fuller House Season 6 Release Date – Will There Be A 6 Season Of Fuller House in 2023?(Must Check-In)
Raised By Wolves Season 3 Trailer – Will It Come In The Future?
As the show has already been dropped, it's pretty obvious that there will be no trailer for Raised by Wolves season 3. But don't be disheartened, as we've linked the trailer from the previous season to take you back into the sci-fi show.
And if you haven't watched the series yet, what are you waiting for? Binge-watch it now.
Read More| The Nevers Season 2 Release Date – Is The Nevers Coming Back 2023? (Checkout Now)
Where To Watch Raised By Wolves?
Sadly, the show was canceled by Warner Bros after two seasons. But you can still enjoy the sci-fi series on HBO Max. Other than that you can also stream it on Apple TV, Prime Video & Vudu.
Related| Miraculous Season 5 Release Date – Where To Watch Miraculous Ladybug Season 5? (Updated 2023)