Do you know what's great about these dramas? They highlight the importance of English in our day-to-day life. After watching these shows we try to find good English Tutors and Spanish Tutors so that we can communicate in other languages whenever required.
Will the adventurous horror television series get renewed for a second season? If Yes, what will October Faction season 2 come up with? Who will be seen in the upcoming season? Let's check it out!!
"October faction" is an American horror streaming television series created and produced by Damian Kindler, brought to us by Netflix. Although it was announced on Sep 28, 2018, that the production of the series has started but the pilot of the series was premiered on Jan 23, 2020, on Netflix. The show is adapted from a comic series by the same name authorized by Damien Worm and Steve Niles.
It consists of 10 episodes with each of length 39-49 minutes. Talking about the ratings, the drama has an average rating of 6.1/10 as recorded by IMDb. As per rotten tomatoes the show received 50% approved ratings from the audience. The show wasn't able to gather the desired fanbase, which can be the cause of its cancellation.
October Faction Season 2: A Quick Recap Of Previous Season
The show narrates the life of Fred and Deloris Allen, a monster-hunting couple, and their twin teenage children, Geoff and Viv. Fred and Deloris both are a constituent part of Presidio, a confidential organization that protects humanity from monsters. After the demise of Fred's father Samuel, the family shifts to Barrington-on-Hudson. It is not so soon after their moving into town, that both Geoff and Viv start to behave "odd".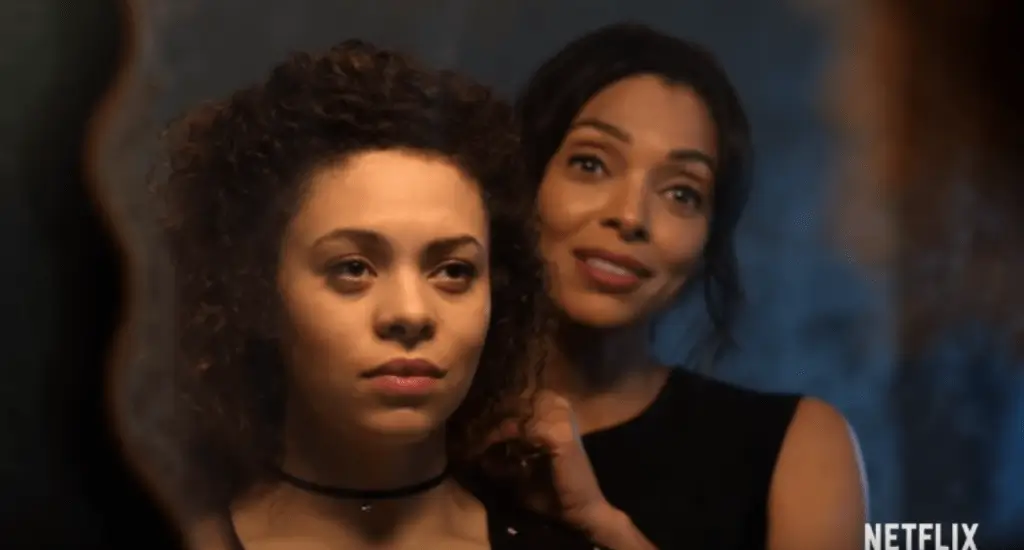 As the family is trying to adjust we find that Geoff and Viv start to show supernatural tendencies. We find that Viv is having dreams of a supernatural creature with long hair chained to the seafloor and trying to free itself whereas her brother Geoff blurts out a dark secret of a teacher in front of his classmates. Soon things start to mess up and we find that Viv and Geoff are revealed the truth about their parents during an attack on the estate.
Another shocking revelation is that Geoff and Viv are not the biological children of Fred and Deloris, they are the warlocks who were snatched away as babies when Presidio attacked the haven of Harlow. We find that Presidio is not what it claims to be, an organization protecting humanity from monsters instead it is an evil group of people that are the responsible massacre of the supernatural entities.
Throughout the show, we find that Alice Harlow, the biological mother of the children tries to get them back and tell the whole truth. Alice is also doing so as she has another agenda. She wants to resurrect the warlocks that got murdered in the attack so that they can possess the people of Barrington-on-Hudson.
Read More| Paradise PD Season 4 Release Date – Is There Gonna Be Part 4? Find Out Now!!
October Faction Season 2 Release Date: Will It Be Renewed?
The show was launched in Jan 2020, it's almost two and a half years and we haven't heard anything about the revival of the show. As already mentioned that the drama failed to engage the audience due to which Netflix has canceled October Faction season 2.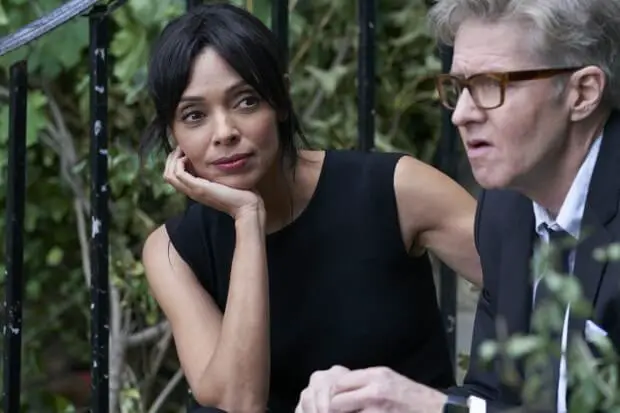 You can still watch its first season which is still available on Netflix. Even though the show has been canceled but don't lose hope yet because maybe some other streaming network will take it up. It is quite strange that the makers of the show haven't still given an official announcement either about the renewal or cancellation of October Faction season 2 which makes it clear that maybe they plan on dropping the show.
Read More| Barkskins Season 2 Release Date – Will There Be A New Season Or Not?
October Faction Season 2 Cast: Who Can Be Seen In Upcoming Season?
Even though the show wasn't much liked by the audience still the mind-blowing performance of the actors cannot be ignored. Since there is not going to be October Faction season 2, so there is no point discussing the casting but if there would have been a second season, there is no doubt that the casting wouldn't have changed much. Here are the actors that were the part of October Faction: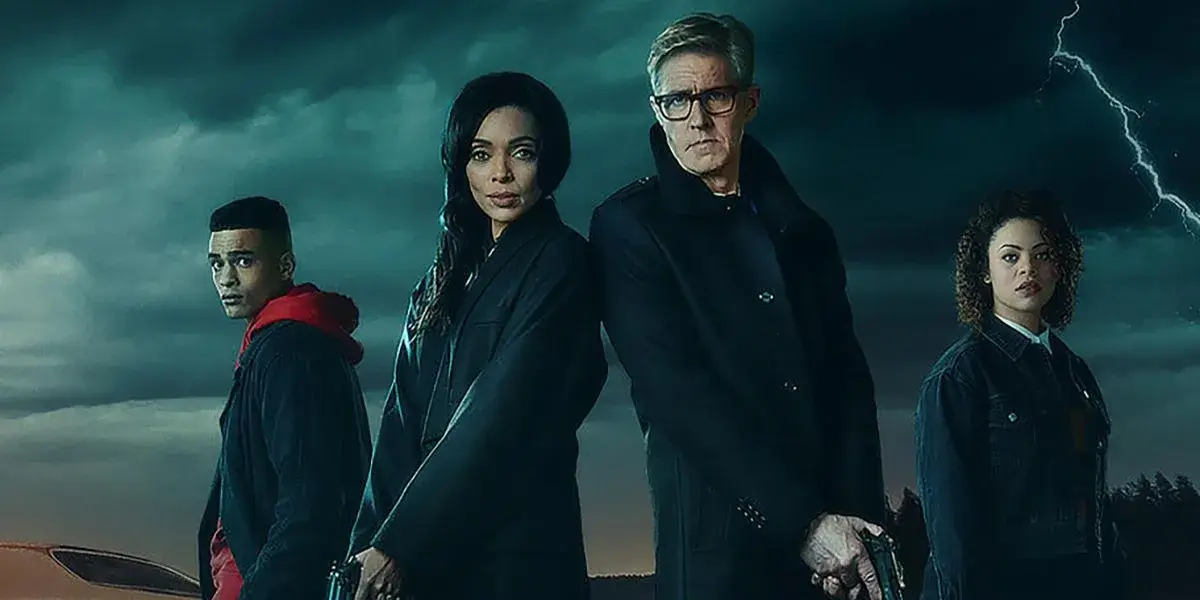 Deloris Allen is played by Tamara Taylor
Fred Allen is played by J.C. MacKenzie
Aurora Burghart played the role of Viv Allen
Gabriel Darku played the role of Geoff Allen
Alice Harlow is played by Maxim Roy
Edith Mooreland is played by Megan Follows
Samuel Allen is played by Stephen McHattie
Others in recurring roles were Charles Vandervaart as young Fred, Taveeta as young Deloris, Robin Dunne as Woody Markham, and Dayo Ade as Moshe.
Read More| Miraculous Season 5 Release Date – Is Adventure Anime Series Coming Back In 2022?
October Faction Season 2 Plot: How Will The Storyline Progress?
The show is dropped by Netflix which makes it quite clear that the chances of October Faction season 2 revival are very low. But what if there would have been a second season? What would have happened? The show would have continued where it left off? let's see!!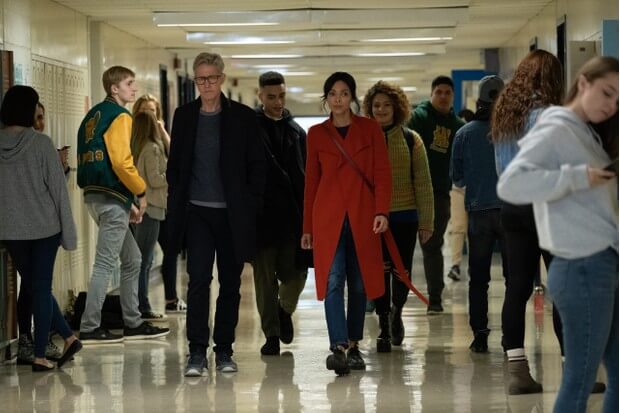 After we find out that it was Presidio who was responsible for the massacre of the supernatural entities, it was not the fight against monsters and people anymore. It was a fight for people seeking justice and truth from Presidio.
Presidio was the real enemy of the town and was trying to vanish the entire town through their evil plans.
The show's ending left fans intrigued as we find something rather someone rattling in Samuel's basement. If there will ever be October Faction season 2 then it will surely unravel the mystery of the thing in the basement.
And since the show is based on comic novel series, Damian Kindler had planned on introducing the main antagonist of the show, Merle Cope in October Faction season 2 as depicted in the novel.
Read More| The Nevers Season 2 Release Date – HBO's Sci-Fi Drama Is On The Way!
October Faction Season 2 Trailer: Will It Arrive Soon?
As of now, you guys would have found that there is not going to be October Faction season 2, so there is no trailer for the same. But if you like watching thrilling horror series, then "October Faction" is surely for you. It is available on Netflix.
Read More| Dr. Stone Season 3 Release Date: Is Anime Officially Set To Release In 2023?