Love finds love, just like you found us while looking for Love Victor season 3 release date! And on that, we know something about it.
But, can we for a moment hold on and appreciate how amazingly portrayed everything is in Love Victor? No wonder the audience wants one more season. Are we getting it?
The first two seasons of Love Victor have been a roller coaster ride for us and it has come to Hulu's attention that the viewers enjoy that ride a lot. Not just this, the show has been getting praises and tremendous ratings on the internet as well!
But now, what about Love Victor season 3? What about the plot? What is Love Victor season 3 release date? When is the trailer releasing? Let's answer everything!
Love Victor Season 3 Release Date: What Do We Know So Far?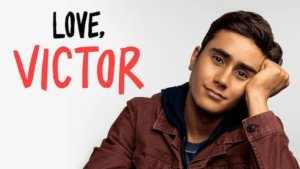 It does not quite happen that a show gets excellent ratings on almost all the top rating platforms like IMDb, Rotten Tomatoes, or even Google!
It has now happened. The show Love Victor has an excellent rating of 8.1 on 10 stars in IMDb. The show is also liked by 95% of viewers on Rotten Tomatoes, while 91% of people like the show on Google.
Isn't that amazing? After this tremendous rating, who wouldn't want to watch more of this show?
Love, Victor's first episode was released on June 17, 2020. The show was an instant hit- it had to be. The young adult show is based on a movie called Love, Simon.
There are not a lot of changes in the timeline and takes 3 years back…
What's the plot? What can we expect from the third season's plot? Let's discuss!
What Is Going To Be Love Victor Season 3 Plot?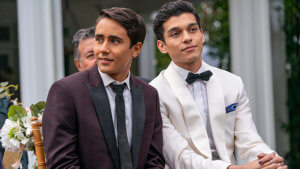 Love, Victor touches on a very sensitive topic of sexuality. The teen drama revolves around a high-school gay boy named Victor. He is struggling with his sexual orientation.
Bad things happen, and he is forced to come out.
In the second season of the show, Victor is shown dealing with the consequences of coming out.
The show shows how people behave and everything.
Love, Victor season 3 plot will pick up where it left in season 2.
Victor is seen at someone's door, but we are not shown who that is. This mystery will unravel in season 3 of the show and we will get to know whether Victor is still with Benji or something new is going to happen with the new guy Rahim!
Who Is Going To Be Love Victor Season 3 Cast?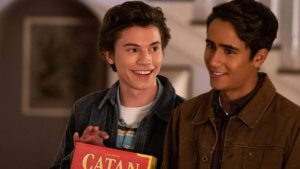 Looks like to us that the casting of Love Victor season 3, is not going under a lot of changes. Here is the list of Love Victor Season 3 Cast:
Michael Cimino as Victor Salazar
Anthony Turpel as Felix Westen
Rachel Hilson as Mia Brooks
Isabella Ferreira as Pilar Salazar
James Martinez as Armando Salazar
Nick Robinson as Simon Spier
Julie Benz as Shelby
Mekhi Phifer as Harold Brooks
Mateo Fernandez as Adrian Salazar
Mason Gooding as Andrew
Bebe Wood as Lake Meriwether
Ana Ortiz as Isabel Salazar
Sophia Bush as Veronica
Charlie Hall as Kieran
AJ Carr as Teddy
Let's wait for the production to announce any new characters that will enter the show in the third season(if any)!
Is Love Victor Renewed For Season 3?
Yes! Those who love "Love Victor", the series was renewed for season 3 in July 2021.
So, for those who have been eagerly waiting for Love, Victor Season 3 release date, looks like they wouldn't have to wait for it a lot.
But yes, Love, Victor Season 3 is officially on the cards.
What Is Love Victor Season 3 Release Date?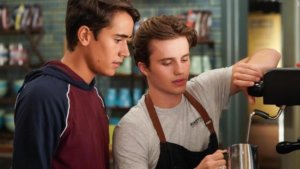 So first, for those who didn't already know that Love, Victor was renewed for season 3, big congratulations!
But now is the time for the real question, what is going to be Love, Victor season 3 release date? When will the audience be able to watch it?
Here is what we got for you on Love Victor season 3 release date; since the first and second seasons, bother were released in June, so, following that road, Love, Victor season 3 release date can be on June 2022.
Since, as also mentioned earlier, Love, Victor follows the LGBTQ+ theme. As June is considered pride month, the probability of the third season releasing in June 2022 increases.
However, the thing to keep in check is that the officials have given no date apart from saying that the show would release in 2022.
Let's hope for it to be as early as possible!
Is Trailer For Love Victor Season 3 Released?
The third season is officially in progress, the expected release date is June 2022, and now the trailer…
The news is, the trailer of Love Victor season 3, is not yet released or even made yet.
So you, along with other viewers, are in for quite a wait.
Since we are expecting season 3 to be released in June 2022, the trailer for the same might be released in April-May of the same year.
Summing Up | Love, Victor Season 3 Release Date
So, this was all we knew about Love, Victor season 3 release date. We are so excited for this show to release. Shows like Love, Victor are not very common to be made but once they are, the audience is all in.
But what are you watching while waiting for Love, Victor season 3 releases?
If nothing, we have made some recommendation posts just for you. Why don't you check out those articles and pick out the show that suits you the best to? Below is the list:
Hope you like these!