In 2021, we have already seen multiple fabulous shows on Netflix whether you talk about Crime Scene: The Vanishing at the Cecil Hotel or Behind Her Eyes. Locke and Key is one of those classy hits of the streaming platform that was released last year. The American fantasy drama is created by Carlton Cuse, Meredith Averill, and Aron Eli Coleite. It follows the novel of the identical name by Joe Hill and Gabriel Rodríguez.
The drama has got overwhelming responses from fans as well as from critics. It has scored stunning 7.4/10 stars on the IMDb while decent 66% critics ratings on Rotten Tomatoes. In March 2020, Netflix revealed that the show will come again with another season. Since then fans have been waiting to know Locke and Key Season 2 release date. They are curious to know the recent updates of the upcoming season. So here is everything that we have discovered so far –
Has Netflix Announced Locke And Key Season 2 Release Date?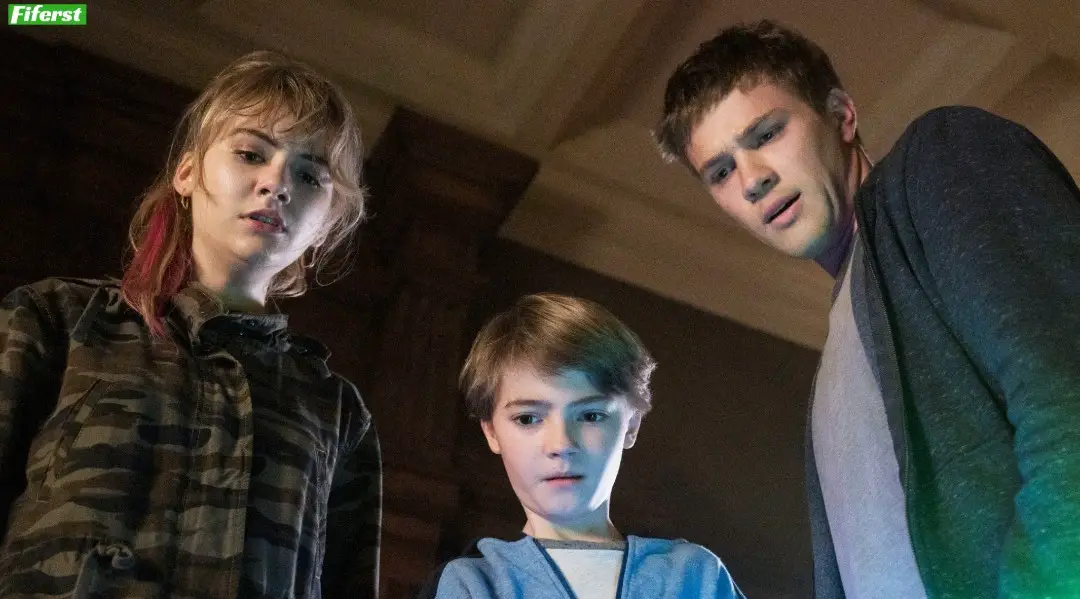 The second season got a green light from Netflix in March 2020. While discussing with IGN the drama creator Carlton Cuse disclosed that the script makers began their work even before the renewal of Locke And Key Season 2. Luckily, their hard work didn't go to waste as they finally decided to make the second season of the drama. The production of upcoming episodes started on 21st September 2020 at Cinespace Film Studios in Toronto, Canada.
Thereafter, we also got another update on the growth of the production of the series. In December 2020, Darby Stanchfield shared a photo on Instagram with actors Connor Jessup and Jackson Robert Scott. The guys were on the shooting spot of season 2 and the pic was posted with lines, "Half of season 2 Locke-d in…"
Again in that month, Darby published a video of Lockie and Key actors where they can be seen as dancing. The post came through the lines, "A high key happy dance for #lockeandkey season THREE! But first, look out for Season two in 2021!"
Now, if we talk about Locke And Key Season 2 release date, nothing is clear right now. Several trusted sources like Netflixlife are claiming that season 2 can be released in 2021. However, the exact arrival date of the second installment is still unknown. It's seeming that we won't get to see Locke and Key Season 2 before July 2021. Another good news is that Netflix has also opened the gates for the third season. So, we won't have to wait for more time to watch the third edition of the drama.
Related| Doctor Who Season 13 Release Date, Cast, Renewal Status, And Every Crucial Update
How Will Locke And Key Season 2 Plot Be?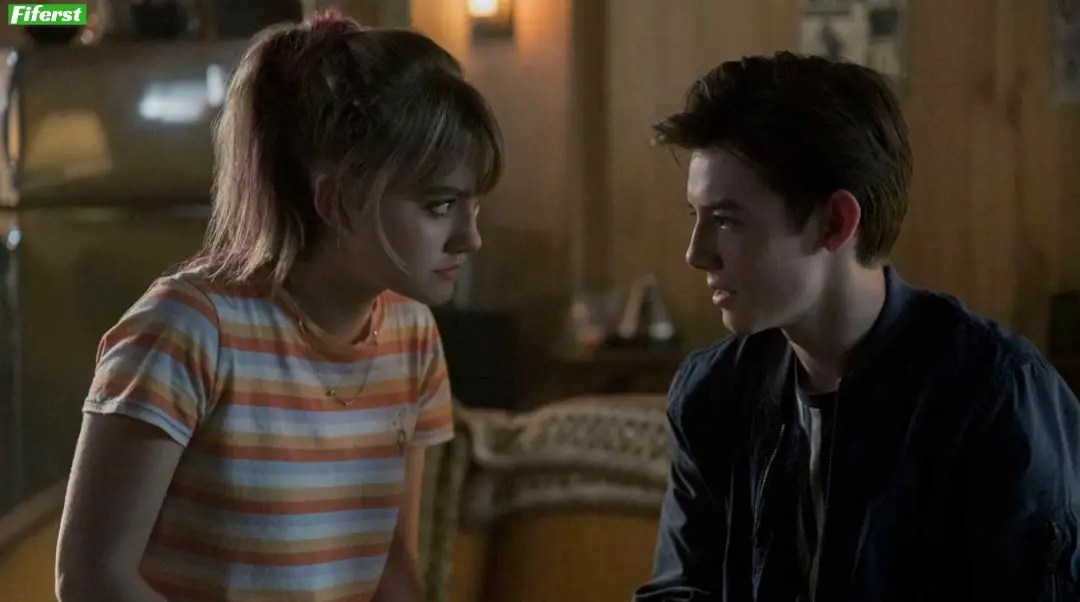 After student Sam Lesser kills Rendell Locke, his spouse selects to shift along with her three kids Tyler, Kinsey, and Bode from Seattle to Matheson, Massachusetts and plans to get shelter at Rendell's family home, Keyhouse. The kids shortly figure out multiple strange keys in the home that can open several doors in marvelous ways. Later, they also got to know that a demonic entity is also looking for those keys for its own malicious ways.
The Lock and Key Season 2 Episode 1 will begin from where the first season concluded. The Demon as Dodge, Lucas, and Gabe have outplayed the Locke's. On the one way, Locke's family has to handle the reality that they have been hoaxed by the Demon in lobbing Ellie (Sherrie Saum) into the void far-off the Omega Bond while on other hand it seems that Eden is blocked and her command is also in the hands of Demon.
The latest tweet that has come from the official Twitter handle of series hints says that a lot more keys, more demons, more aloha crowded Locke And Season 2 episodes are returning. It seems that next season will be filled with more twists and turns. The mysteries that could not be solved until the end of the previous season will be decoded in the next season. So, this time we are going to see more thrilling and nail-biting season.
Who Will Be Part of Locke and Key Season 2 Cast?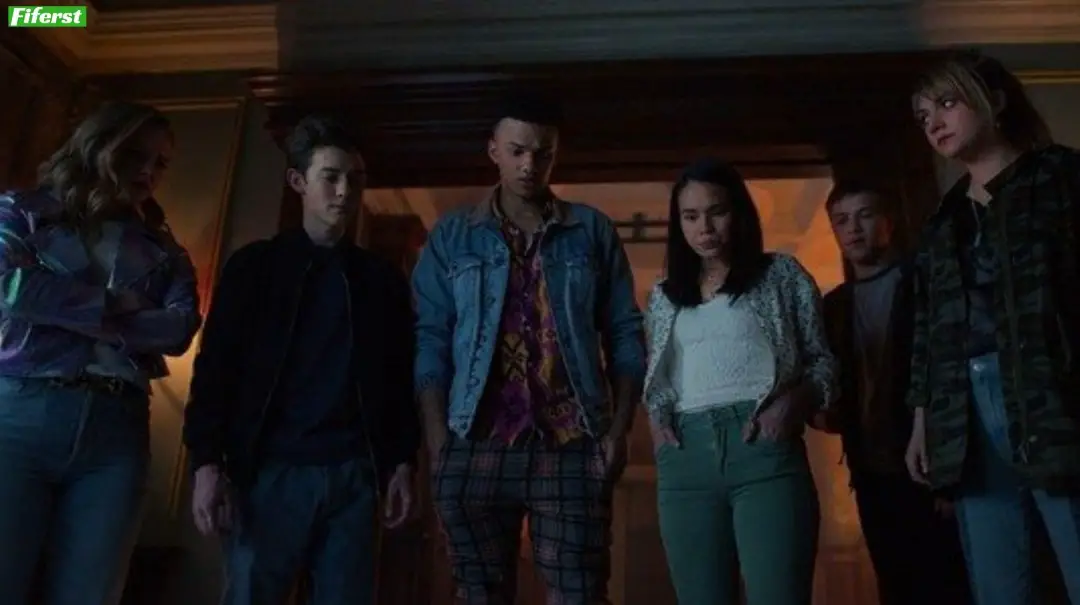 We were discussing that season 2 will begin from where the last season ended. In such a scenario showrunners won't change the cast of the series. They will go ahead with the former actors of the series. So, far we haven't got any official details about the cast of the Locke And Key season 2 but I found this logic quite relevant. In fact, many trusted sources like Digital Spy suggest that previous actors will be back in the forthcoming season.
This is what we and fans of the series want. Jackson Robert Scott, Connor Jessup, and other actors have delivered fabulous performances in the first season so they deserve to be part of further seasons of the drama. New actors can be introduced in the upcoming season but the chances of their addition are quite less. As per recent details, the actors who will appear again on screen in Locke and Key Season 2 are –
Jackson Robert Scott will play his role of Bode Locke.
Connor Jessup will deliver his role of Tyler Locke.
Emilia Jones will be seen as Kinsey Locke.
Sherri Saum will portray the character of Ellie Whedon.
Griffin Gluck will display the character of Gabe.
Darby Stanchfield will present the character of Nina Locke.
Laysla De Oliveira will play her role of Dodge.
Bill Heck will deliver his role of Rendell Locke.
Aaron Ashmore will be seen as Duncan Locke.
Sherri Saum will portray the character of Ellie Whedon.
Kevin Alves will display the character of Javi.
Genevieve Kang will present the character of Jackie Veda.
Hallea Jones will play his role of Eden Hawkins.
Jesse Camacho will be seen as Doug Brazelle.
How Many Episodes Will Be In Locke And Key Season 2?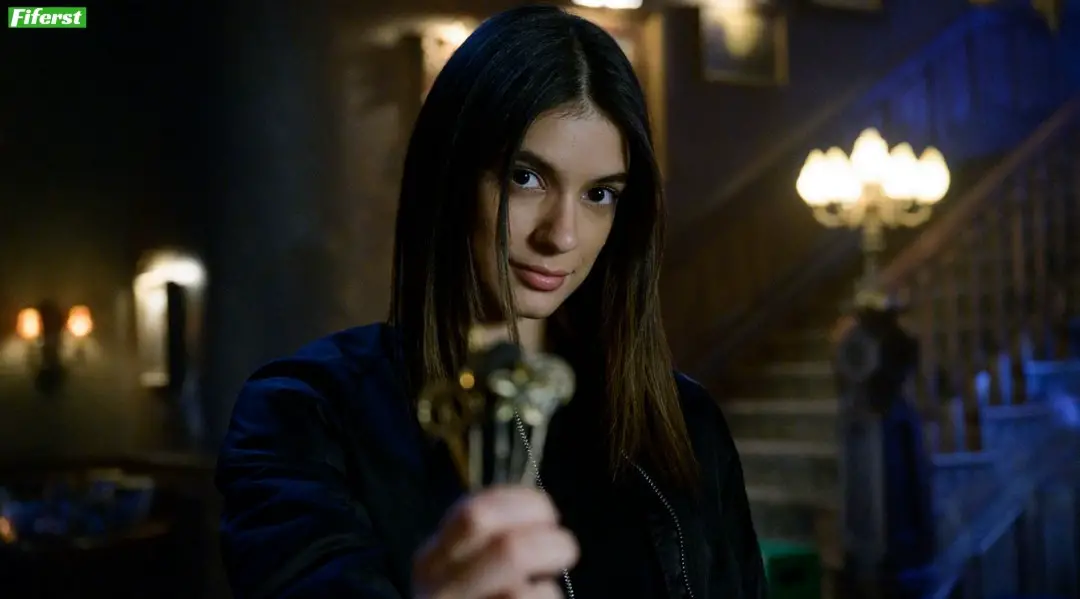 In the first season, we have seen 10 episodes including –
Episode 1: Welcome to Matheson
Episode 2: Trapper / Keeper
Episode 3: Head Games
Episode 4: The Keepers of the Keys
Episode 5: Family Tree
Episode 6:The Black Door
Episode 7: Dissection
Episode 8: Ray of F**king Sunshine
Episode 9: Echoes
Episode 10: Crown of Shadows
Neither Netflix nor showrunners have dropped any details about the episodes of the upcoming season. However, if we consider speculations then the upcoming season will also have 10 episodes, but we will have to wait till the arrival of season 2 to know the exact details.
Is There Any News Of Locke And Key Season 2 Trailer?
No, the second season's trailer hasn't arrived yet but as we have discussed earlier that its filming is going on, so it can be released in the upcoming few months. Most probably it will be published on Youtube by the second half of 2021. However, fair enough time is remaining before it can be launched officially. Till then you can watch Locke and Key season 1 trailer inserted above. If we get any updates regarding the upcoming season we will surely notify you.

Related| Letterkenny Season 10 Release Date, Cast, Trailer And All Latest Updates