Legends of Tomorrow has increased the list of superhit shows of Arrowverse by successfully building a decent fan base all over the world. Its incredible concept of time travel and superheroes has been loved and admired by the audience. In fact, we have watched episodes so interestingly that even our eyelid wasn't blinking.
The first episode of the fifth season was launched a year ago i.e. on 14th January 2020 while the concluding episode aired on 2nd June 2020. Now, enough time has passed to the release of season 5 and millions of fans are avidly waiting for season 6. They are dying to know the Legends Of Tomorrow season 6 release date. So, if you too are waiting impatiently for next season. Then take a look at what creators have revealed about next season.
Has CW TV Announced Legends Of Tomorrow Season 6 Release Date?
As we know that The CW has already declared the renewal of the series for the sixth time in January 2020. But The reports of Radiotimes suggest that due to the COVID pandemic drama has suffered loss and that's why show lovers need to wait a bit more to watch the episodes of the sixth season.
Till now no details have been disclosed regarding the arrival of season 6. But it's expected that Legends Of Tomorrow season 6 episodes will stream before the summer of 2021.
As per the post published on Deadline, Warner Bros was planning to kick off the production of multiple Canada-based tv dramas from the last week of August 2020 that could be great news for the Legends Of Tomorrow Season 6.
And later, the same thing happened, the filming for the sixth season started on 8th October 2020. So, now we don't need to wait for a long time as in the coming months The CW will announce the release date of season 6.
How Will Legends Of Tomorrow Season 6 Plot Be?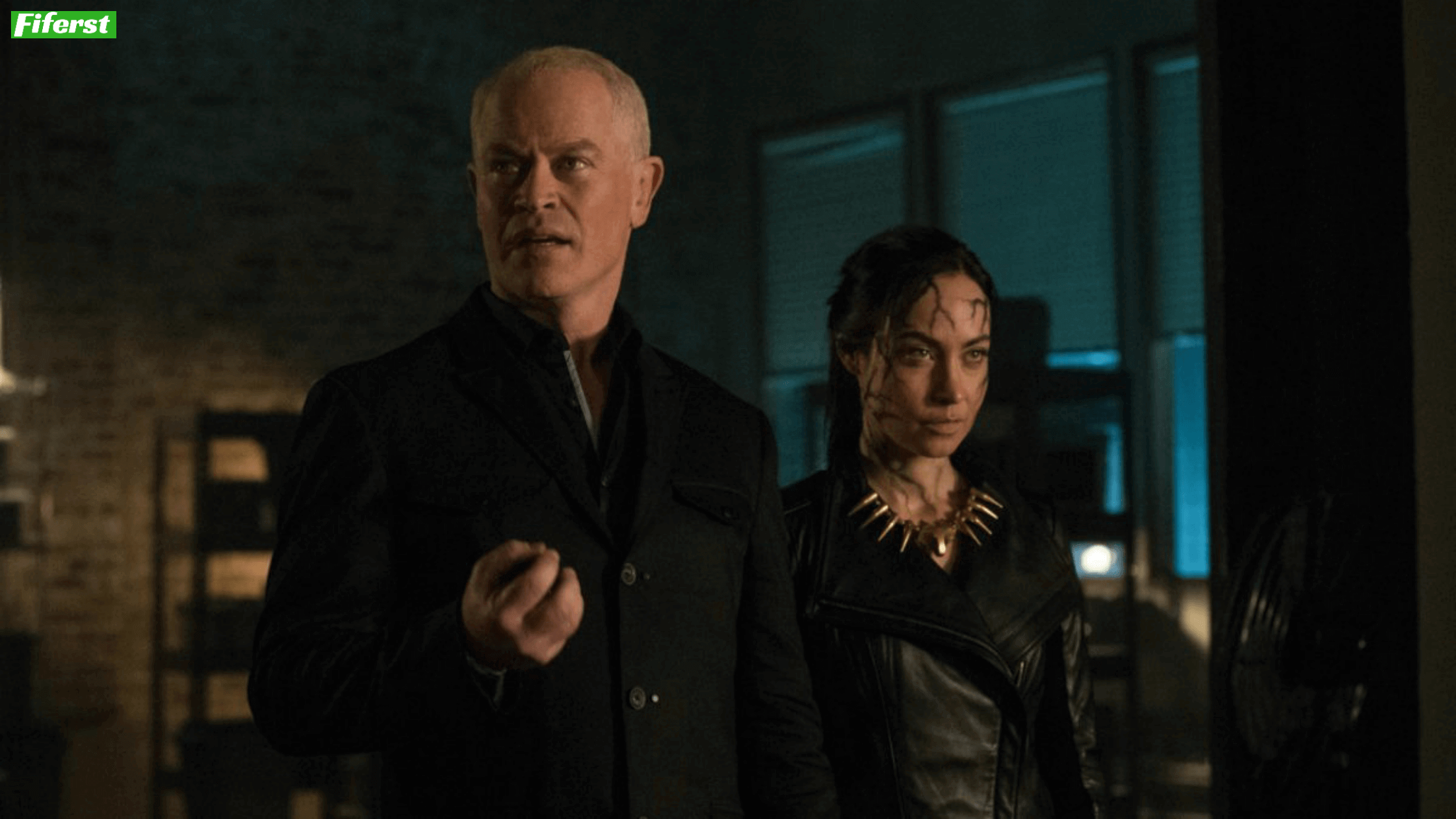 In the fifth season, we have seen how Zari's brother returns from death. Astra has sent the Encores to Earth for murdering the legends but in between this she alters her decision and dedicates herself to the Legends cause. The Loom of Fate gets smashed two times in the final episode that ultimately helps Sara in recovering her eyesight, however, she is no longer psychic.
The season concludes where the Legends celebrated their win as they defeat Fates and Encores. They do so by going to 1970s London. Charlie picks to reside there whereas Mona, Ray, and Nora elect to abandon Legends. In between all these surprising series of incidents Sara gets kidnapped by aliens.
In the Legends Of Tomorrow season, 6 episodes extraterrestrial beings will play a crucial role in the story. Showrunner Phil Kemmer has mentioned that they will discover a path to personify aliens which will help to make the audience feel that they mostly carry bad views for them which is not always correct.
The sixth season will show us how the entire squad will put their best efforts to save Sara and also it will provide a glance at her life in outer space. So, many things are yet to come and that's why we hope that season 6 will be much more fascinating than any other season. Also, the love relationship between Constantine and Zari will carry on with its own series of obstacles.
Contrarily, Nate might have left the thought of love. Spooner will be more highlighted because she thinks that she is capable of conversating with aliens. Hence, there is a lot more remaining in her life that will be shown in the next season.
Related| Yellowstone Season 4 Release Date, Cast, Trailer And All Recent Updates
Who Will Be Part Of Legends Of Tomorrow Season 6 Cast?
Well, the creators haven't revealed any details regarding the cast of the upcoming season. But we have seen that in each of the previously released seasons they haven't made major alterations in the cast. However, they can surprise us by adding new faces to the cast of the series. But it isn't seeming that they will change the central characters of the drama.
Hence, most probably all lead actors will reprise their roles in Legends Of Tomorrow season 6. Even the reports of many trusted sources like Cinemaholic are indicating that lead stars will remain the same. So, the faces that we are going to see in season 6 episodes are –
Brandon Routh will be seen as Ray Palmer(Atom).
Caity Lotz will play the character of Sara Lance(White Canary).
Amy Pemberton will display the character of Gideon.
Dominic Purcell will portray the character Mick Rory(Heat Wave).
Nick Zano will deliver his role of Nate Heywood(Steel).
Tala Ashe will be seen as Zari Tarazi
Jes Macallan will portray the character of Ava Sharpe.
Matt Ryan will play his role of John Constantine
Courtney Ford will display the character of Nora Darhk.
Ramona Young will present the character of Mona Wu.
Olivia Swann will be seen as Astra Logue.
Adam Tsekhman will portray the character of Gary Green.
Shayan Sobhian will play his role of Behrad Tarazi.
Apart from them, Lisseth Chavez and David Ramsey have entered into the cast to portray the image of 'Spooner' Cruz and John Diggle. Aliyah O'Brien will also replicate his role in the next season. Unluckily, you won't be able to see Maisie Richardson-Sellers (Amaya Jiwe), Brandon Routh (Ray Palmer), and Courtney Ford (Nora Darhk).
How Many Episodes Will Be In Legends Of Tomorrow Season 6?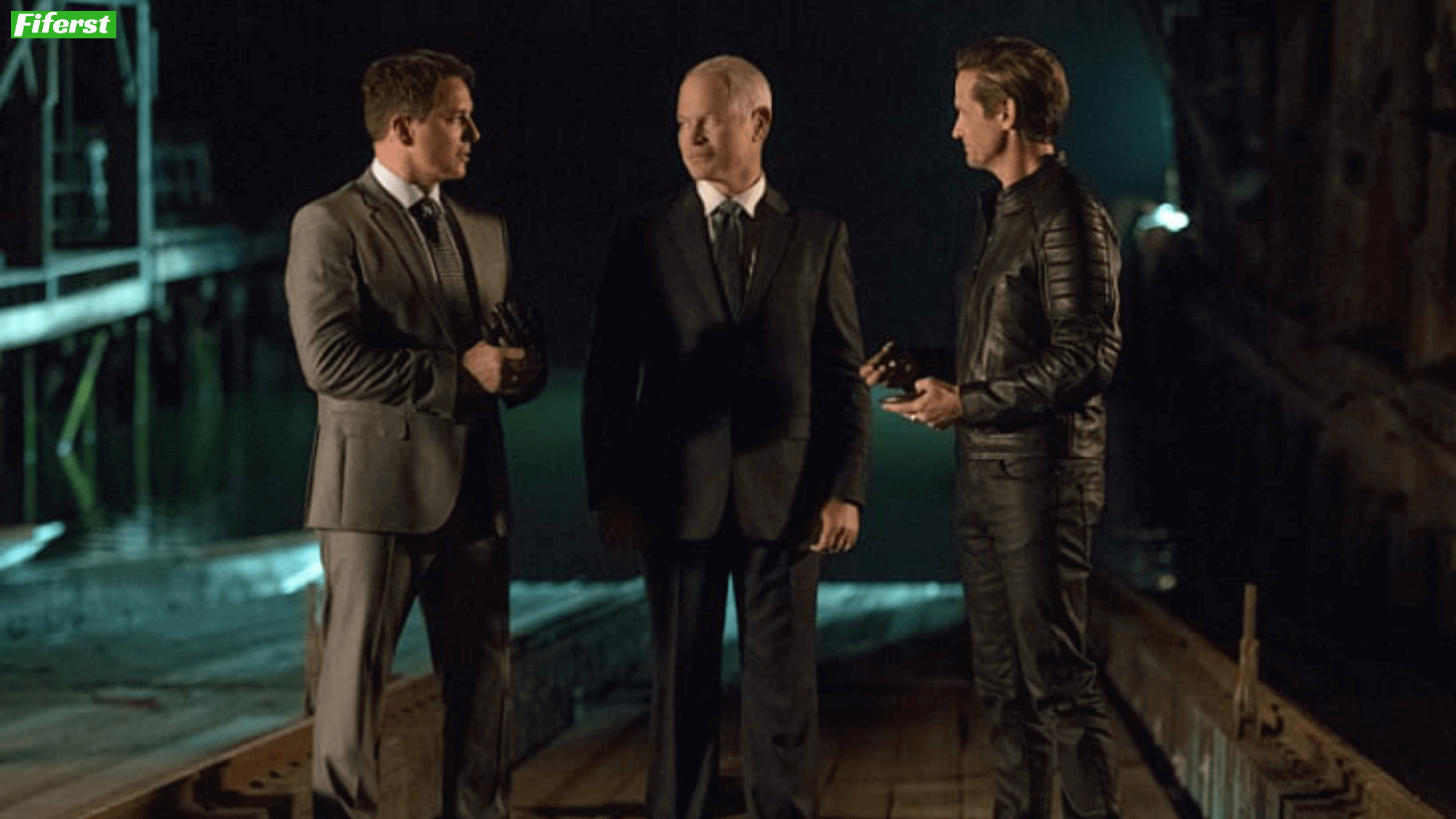 In last season we have seen 15 episodes including-
Episode 1: Crisis on Infinite Earths: Part Five
Episode 2: Meet the Legends
Episode 3: Miss Me, Kiss Me, Love Me
Episode 4: Slay Anything
Episode 5: A Head of Her Time
Episode 6: Mortal Khanbat
Episode 7: Mr. Parker's Cul-De-Sac
Episode 8: Romeo V. Juliet: Dawn of Justness
Episode 9: Zari, Not Zari
Episode 10: The Great British Fake Off
Episode 11: Ship Broken
Episode 12: Freaks and Greeks
Episode 13: I Am Legends
Episode 14: The One Where We're Trapped on TV
Episode 15: Swan Thong
These episodes have succeeded in crossing 8/10 stars on IMDb which shows how much viewers loved them. We all watched them with deep interest and now we are expecting the same from the next season too. According to Cinemaholic, like the fifth season, the sixth season will also consist of 15 episodes.
Is There Any News Of the Legends Of Tomorrow Season 6 Trailer?
Well, right now no details have been disclosed regarding the cast of the forthcoming season but this time we don't need to wait for a long time. Yes, many trusted sources have signaled that the sixth season can arrive before the summer of 2021. So, according to this, the trailer will be released soon. Till then you can enjoy watching the fifth season trailer embedded above.
Related| Mystery Road Season 3 Release Date, Cast, Trailer And All Crucial Updates