The best part about high school? The drama, of course. What did you think? If a high school or college these days does not prepare you for the "real world" Fiferst does not know what will! High school is always about fashion, boyfriends or girlfriends, crushes, heartbreaks, and fun!
While "education" is a part of high school, who has the time to focus on that as students learn about life! And to give you a glimpse into the real world, the entertainment industry is always ready with the best high school and college shows for young adults to watch!
The best part about these shows is that these TV series never show high school students caring about their essays, "how to do my HW" or how to pass a test. The characters in these shows and series have more significant issues to tackle and take care of!
If you are also looking for insights into the real world and want to do it through entertainment and shows, here is the list of the 7 best high school and college shows you absolutely cannot miss!
7 Best High School And College Shows You Cannot Miss!
These high school and college shows are not just good for the storyline, but also a great deal of effort has been put into the details of the show, the acting, cinematography, and whatnot!
So that is just one more reason not to miss these shows. Although we are pretty sure that you would have watched most of these best high school and college shows listed below, we won't take the risk of not mentioning them anyway, so here is the list:
1. Sex Education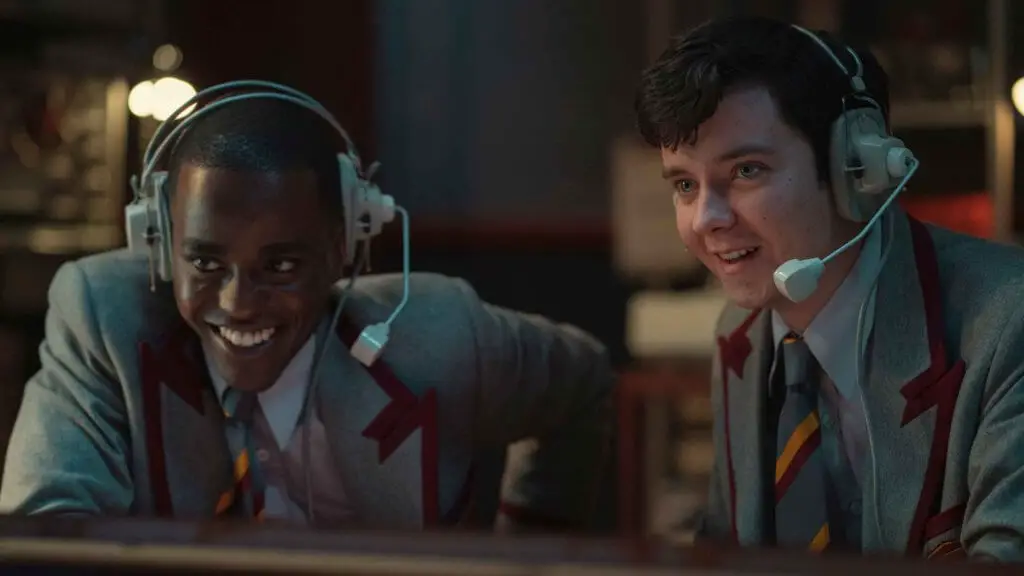 If you talk about high school shows, Sex Education has to be on the top of this list!
Like, who has not watched Sex Education?
Well, in case YOU haven't, here is what the show is about…
Sex Education is exactly what it says it is about. The main character of the show is Otis who's a high schooler whose' mother is a sex therapist. From her mother, he learns a great deal of knowledge (unwillingly),  and to make some money, he starts giving sex advice to his fellow schoolmates in partnership with one of his classmates Maeve.
The show has budding romances and practical life problems – which makes it easier for young adults to relate to this show.
Related| Seven Deadly Sins Season 6 – Is The Sixth Season Stands Cancelled? Find Out Now!!
2. Euphoria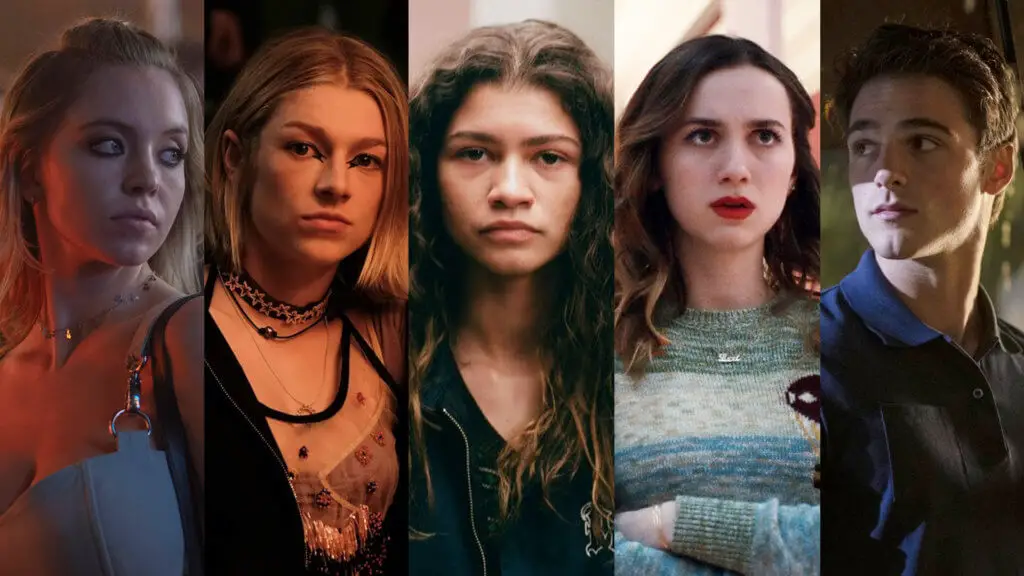 Drugs, sex, and sexuality.
This is what Euphoria is about.
Starring everyone's favorite Jacob Elordi and Zendaya, Euphoria has to be on the list of best high school and college shows.
The show's protagonist is 17-years-old Rue who becomes a drug addict after her father dies. The show is about her battling her addiction while dealing with her love life.
Euphoria is more than just Rue battling her addiction, there are so many more elements than one would imagine. There are love triangles and all the "high school" problems one would imagine.
You'll also find the high schoolers learning about their sexuality, as also in Sex Education, and accepting it and being proud of it.
Related| Longmire Season 7 Release Date – Everything You Need To Know
3. Skins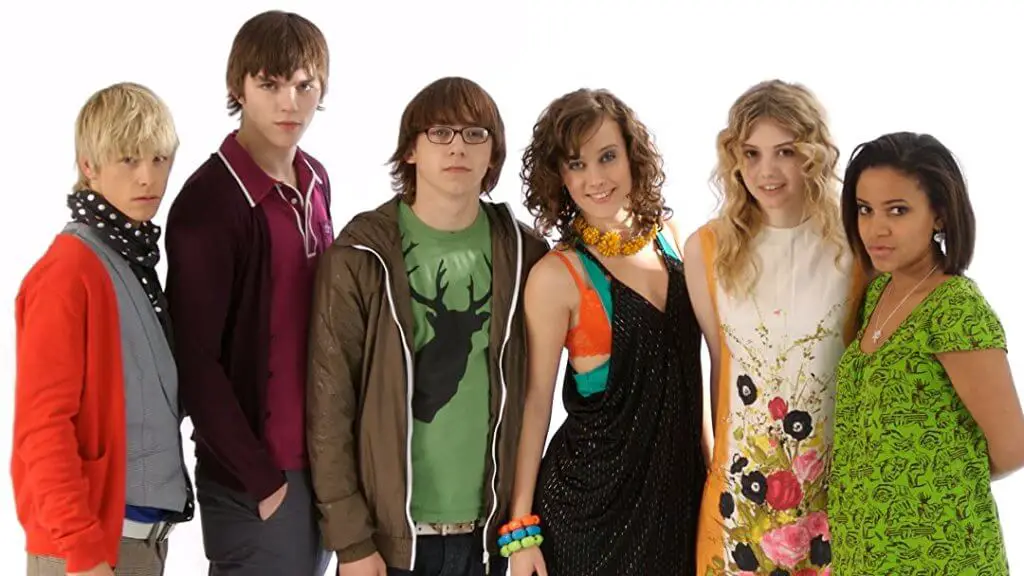 If Fiferst is talking about the best high school and college shows, Skins has to be on the list of it.
The show Skins is about some teenage boys and girls in the city of Bristol, England.
As high school as it gets, the show has it all.
Like other shows, you will also find very sensitive topics on the show. If you are wondering what topics, then…
The storyline of the show includes sensitive topics such as substance abuse, teenage pregnancy, sexuality, mental illness, eating disorders, and personality disorders.
As dark as it sounds, these topics are important to be talked about and Skins has done a commendable job doing that.
What makes the show more interesting is the unique casting pattern of the show. The whole cast of the show is revamped every two years as the characters become high school graduates and leave the school.
4. Gossip Girl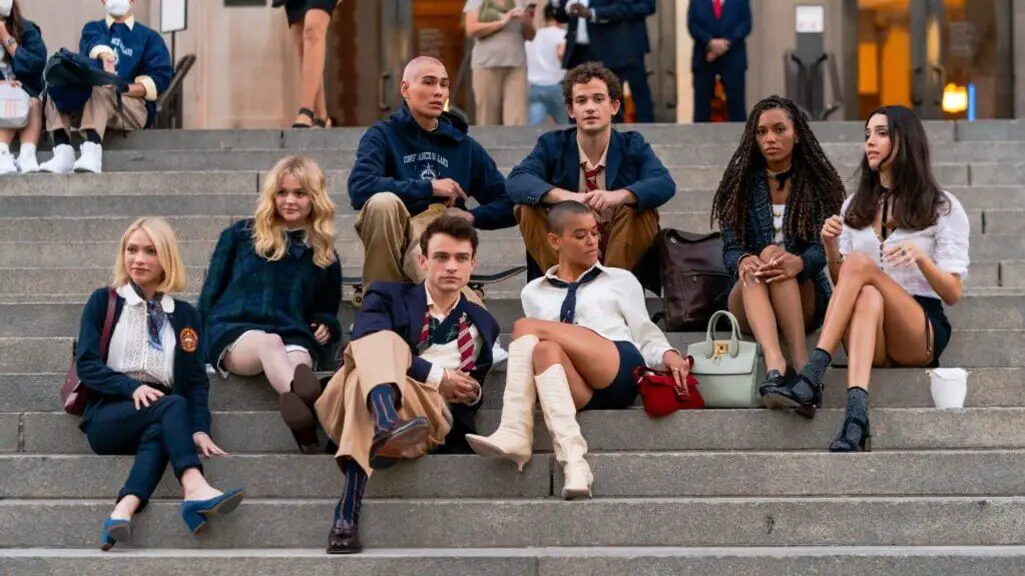 Gossip Girl is one of the most successful teens shows ever, and no doubt one of the best high school and college shows!
The show's main characters are Blair Waldorf and Serena Van der Woodsen.
And who's gossip girl? EVERYONE.
Yes. So the gossip girl is a website managed mysteriously by someone who is a high schooler itself. But it is not possible for just one person to know all the gossip, is it?
So, how everyone is the gossip girl? Everyone sends the tea they know to the website and the manager of the site posts it on the site.
Everyone in the high school aims to be safe from scandals and to find out who is the manager of the site!
The show is indeed very high-schooly.
Related| Lucifer Season 7 Release Date – The Absurd Excuse Of Its Renewal Or Cancellation!
5. 13 Reasons Why
Trigger warning: SUICIDE.
Now, this show is a tricky one to explain.
How do you say that this show has a high school girl committing suicide in the show?
The show is about Hannah. The young woman kills herself. Why does she kill herself?
Well, 14 days after she dies, Hannah's classmate Clay sees a mystifying box lying on his porch. What Clay finds inside the box is what named the book and the show.
There were 13 reasons why…
13 reasons why Hannah committed suicide.
6. Elite
There have always been clashes between the poor and the wealthy. These differences are very blurred when we are young but as we start growing and learn the ways of the 'society', they start becoming clearer day by day.
One such tale is told in this one the best high school and college shows, Elite.
The show begins when 3 working-class students get a scholarship and enter into one of the most prestigious schools in Spain. The fight between the working class and the elite begins and eventually leads to someone's murder – who is the murderer? Well, guess that is what we will have to find out!
Related| Younger Season 8 Release Date – The New Season Has Been Revoked But A SpinOff Maybe In The Making!
7. Legacies
Talk about the best high school and college shows, and not talk about Legacies? No, not happening!
The show is a fantasy, but that's what every high school kid wants! The show's protagonist is Hope Mikaelson. She is no regular human being. Hope is the daughter of a werewolf and a vampire (what a peculiar combination that is) and obviously has some gifter powers.
She goes to attend the Salvatore School for the Young and Gifted to learn about how to control her supernatural abilities.
It is more important for her to learn how to control her impulses and powers as she is the descendent of one of the most powerful bloodlines of vampires, werewolves, and witches!
But will it be that easy?
Summing Up | Best High School And College Shows
This was all for the best high school and college shows from Fiferst. These shows have everything one would desire in a teen and young adult show.
These shows, however, should be watched under supervision as they carry with themselves several trigger warnings.
Related| Future Man Season 4 Release Date, Cast, And All Spicy Updates