For all the fans who've been wondering if they'd get a chance to witness the story of one of the most popular psychological thrillers available on Netflix moving ahead with Behind Her Eyes Season 2 or not, here is a compilation of all the likely possibilities with some useful bits of information.
Based on Sarah Pinborough's best-selling novel that goes by the same title, Behind Her Eyes did create quite a buzz and took the streaming platform for a flight with the arrival of its first season. Not just this, the finale episode has left the possibility and scope for a second season in the hearts of many who'd definitely like to enjoy the thrilling ride once more.
Behind Her Eyes Season 2: What Do We Know So Far?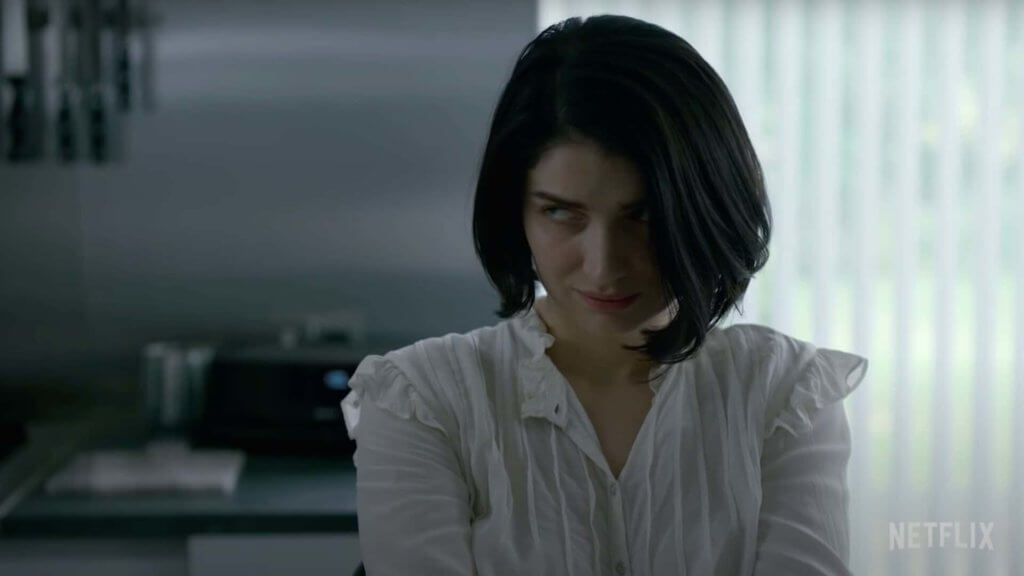 Created by Steve Lightfoot and directed by Eric Richard Strand, the first season of Behind Her Eyes was filmed under the banner of Sony Pictures Television and Left Bank Pictures. Telling the tale of Louise Barnsley, a single parent who gets involved in an affair with her boss, Dr. David Ferguson, Behind Her Eyes Season 1 ran for six episodes.
A twist in the tale is brought in when Louise and David's wife, Adele cross paths with each other. A not-so-comfortable friendship brews up between the two women. But hang on and fasten your seatbelts – It is not as simple as it sounds!
The not so normal relationship of Dr. David and Adele, the secret relationship of David and Louise, the friendship between Adele and Louise, the villainous revelations of Rob – all call for mystery and add to it – the body-exchanging and astral projection twists.
Once you start watching, you'd come across secretive and troublesome things happening under a pretense, all at the same time. Of course, there has to be a reason why the audience received the series so well and it is counted among the best names on Netflix with conversations and demands for a sequel season.
Behind Her Eyes Season 2 Release Date: When Is It Going To Arrive?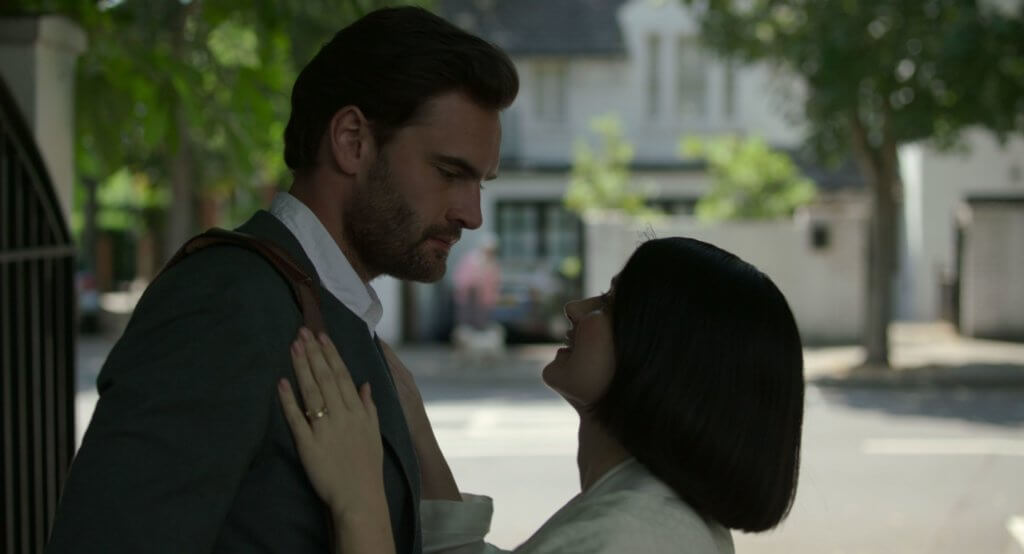 Given the fact that Behind Her Eyes falls under the psychological thriller genre and moreover, it is based on a novel by Sarah Pinborough, the expectations of a sequel season may or may not disappoint you.
Sarah's book has no sequel as such and this web adaptation was intended to be a limited series as well. The chances for a second season are bleak but not non-existent. Many times in the past, we have witnessed that series are renewed if received well and there still exists scope for the story to go further.
The first season of the series premiered on Netflix on February 17, 2020. With all the twists and turbulences, the finale of the first season left many of the viewers wanting more.
However, it has been just a few months since the first season ended. Even if everything falls into the right place, it would still take time for the origin of new ideas, making of plans and then execution of those ideas and plans into action. On an extremely positive note, if we assume that some plans are already underway, there are still rare chances that the second season could materialize any time before the end of 2022.
There is no official clarity or confirmation as such but they say hope brings many things to life. So, for all the drama lovers looking for Behind Her Eyes season 2 – let's keep our fingers crossed.
Behind Her Eyes Season 2 Cast: Who Will Be Part Of It?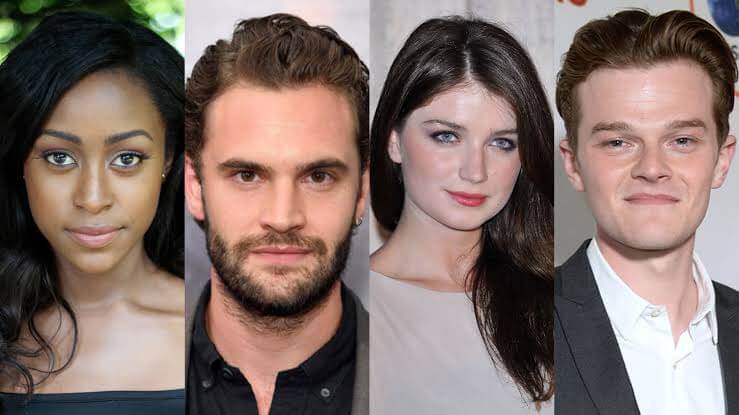 Since Behind Her Eyes season 2 hasn't been officially announced, commenting anything about it would naturally have a touch of prediction with a lack of absolute certainty. If it stands up to our expectations, Behind Her Eyes season 2, as and when it becomes a reality, is likely to see the same cast coming ahead to take the story forward. For all the characters who weren't seen dying anywhere in Season 1, it makes sense only to let the same cast continue.
If this theory goes right, it would mean a return for Eve Hewson as Adele, Tom Batman as David Ferguson and Simona Brown as Louise Barnsley. Roshan Seth and Neela Aliya would be back as Dr. Sharma and Geeta Sharma respectively. Eva Birthistle, Robert Aramayo, Georgie Glenn and Tyler Horvat are also likely to return with the same roles.
However, the series isn't that simple – credits to the body-switching and astral projection. Adele's physical body dies but we also get to know that the Adele that we watch isn't actually Adele but Rob living inside her body. So, how would they return? Who would be who?
As far as Rob is concerned, his physical body has already been shown to have died years back. So, he may make a comeback but his appearances would seem logical only if they would be in flashbacks. Come on! Flashbacks aren't anything new for the audience of Behind Her Eyes. So, our interpretation tells us that some of the characters might not be present in Season 2 but they are likely to make an appearance in flashes as the ends cannot be left loose if the series is to continue.
Behind Her Eyes Season 2 Plot: From Where Will It Begin?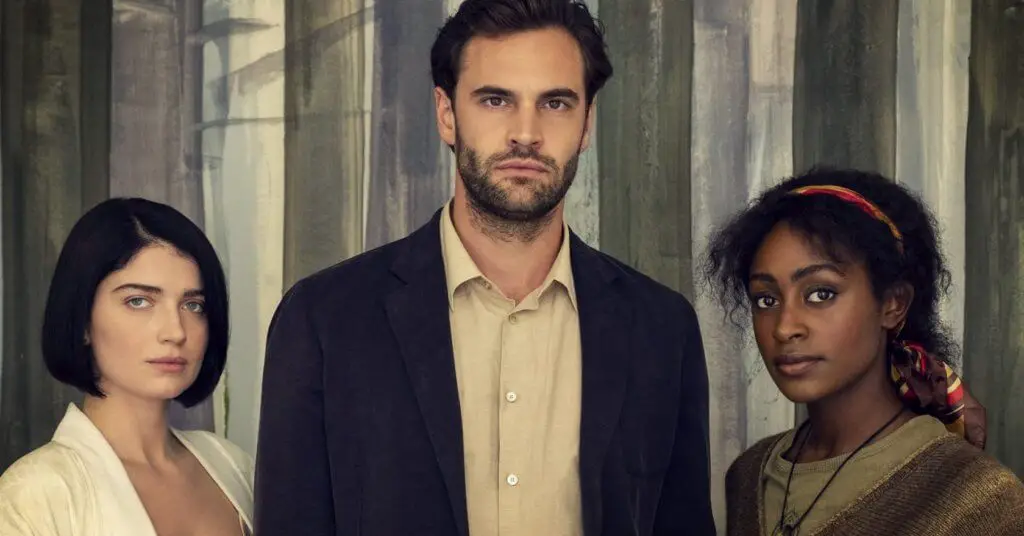 Behind Her Eyes season 1 saw its ending with the wedding of David and Louise and their departure for their honeymoon with Louise's body having been taken over by Rob. If the story has to continue, one would be interested to know what happens next. With Louise's changed personality, what would her son Adam's suspicions lead to? Would David and Louise's marriage run smoothly or go off the track like that of David and Adele? Would David realize the actions and reality of Rob? Would we have Adele returning back to the show?
If these are the questions that are tried to be answered, we may either end up having a story very similar to the first season with nothing very different or a story that leaves us completely shocked and excited.
We have no answers but Sarah Pinborough may have some. Since, she is the originator of the idea, one fine day, she may feel the energy to take it forth and bring for us an equally or even more enticing story and that would be the day when we might witness Behind Her Eyes season 2 coming to reality.
Behind Her Eyes Season 2 Trailer: Is It Coming Soon?
Well, we don't know when the trailer is going to be released as nothing is clear as of now. Netflix mostly launches the trailer of any show nearly a month before its premiere, so if it's the case then the trailer would also be launched somwehere near the end of 2022.
Till then, here's the link for the official trailer of Behind Her Eyes Season 1 for those who're still missing on a thrilling adventure –
Related Content|