Set in a British Columbian background, Virgin River is loved by its audience for many reasons. The popularity of the show can be assessed by the fact that Netflix has revived it thrice already and the last renewal, that is the shooting for Virgin River Season 4, started soon after the premiere of Season 3. It clearly points that Netflix does count on this series and the fans have loved it too!
Virgin River takes its source from a series of books by Roblyn Carr that go by the same name. Produced by Reel World Management, the show has already had three successful seasons with ten episodes each. Interestingly, Carr's collection has got 25 books in it which should be a piece of good news for the fans as it ensures a renewal for the show as long as it keeps getting a good reception.
Here, we bring for you all the titbits that we have related to the upcoming Virgin River Season 4 –
Virgin River Season 4 Recap – About the Show!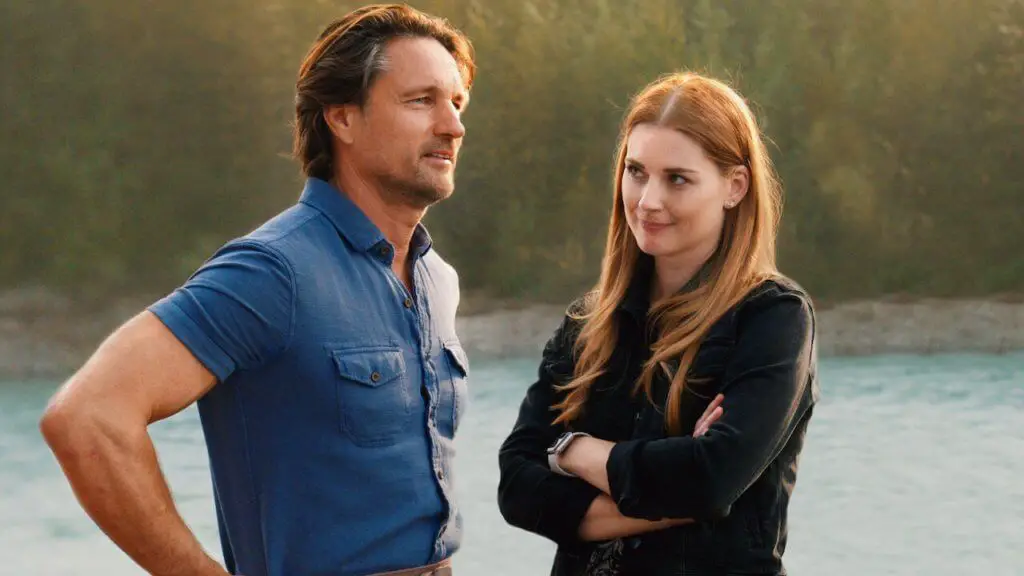 Virgin River starts and revolves around Melinda, played by Alexa Breckenridge, as she shifts places from Los Angles to Virgin River, a town in North California. Mel intends to start afresh in her life as a nurse attendant when she makes this move. What and how things turn out to be with and around Mel, shapes up the plot for Virgin River. The series has got various subplots that make it even more interesting.
Mel's arrival in the town isn't well accepted by everyone, including Vernon Doc Mullins, the physician around. She has to struggle with various things from setting up a proper cabin to settling herself in a new place while also trying to heal in the process. There is some interest that the presence of Jack (a restaurant owner who has served as a US Marine in the past) generates but Mel still decides to leave, however, she is unable to.
After coming across an abandoned newborn baby, Mel reconsiders her decision and fights her way through everything to find a place for herself amidst the chaos. The end of Season 1 finds Jack confessing his feelings for Mel and also Mel calling up her sister to inform her that she's coming back home as a result of some unfortunate events (We're giving no spoilers!).
However, in the second season, as she returns to Virgin River, Jack tries to persuade Mel for a relationship between the two. Their bond goes through many phases while various interesting and important subplots keep moving side by side including Hope, Preacher, Doc, Ricky, Lydie, Charmaine, Brady, Jimmy, Spencer, and Lizzie.
The third season of the series begins with Jack, who was injured at the end of the previous season, now fully recovered. The whole season tests the relationship between Mel and Jack, especially with Mel's desire to have a baby. Hope gets into an accident, Preacher is kidnapped, Jack is arrested, and what not – the third season has so many twists and turns that it takes you on for a ride. It ends with a cliffhanger and we believe that Virgin River Season 4 would fix these loose ends for us.
Virgin River Season 4 Cast – Who Will Return And Who Won't?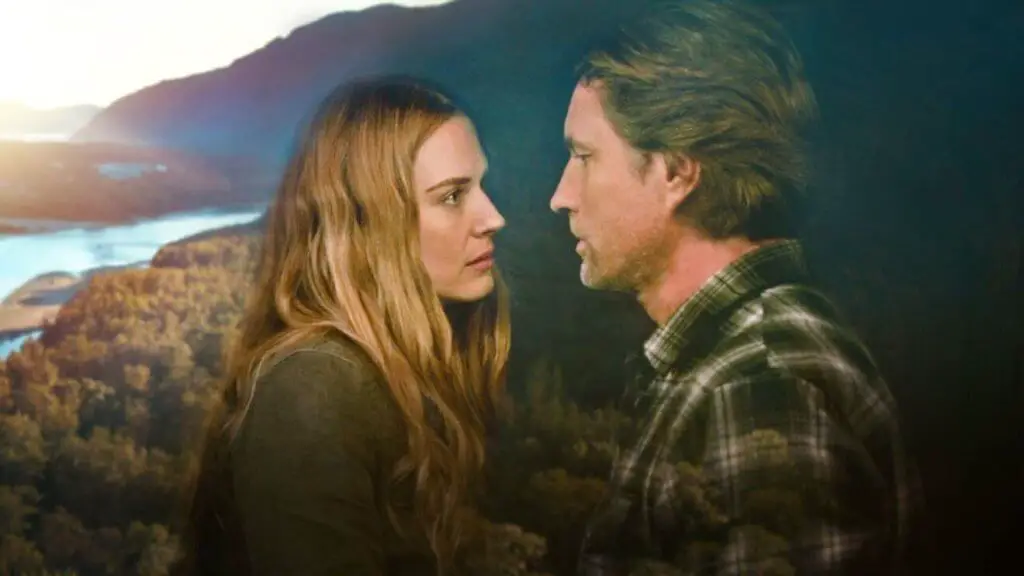 Virgin River Season 4 would take the story forward from where it left in the third season. The major cast of the show would remain the same. Alexa Breckenridge would be back in the role of Melinda or Mel, who moves from Los Angles to the town of Virgin River. Martin Henderson would also follow as Jack Sheridan, who happens to have been in the clutches of PTSD.
Colin Lawrence would be back as Preacher while Lauren Hammersley would play Charmaine Roberts. We'd once again have Annette O'Toole portraying the character of Hope. Tim Matheson, Benjamin Hollingsworth, Sarah Dugdale, and Grayson Gurnsey are all expected to make a comeback in the same roles that they've taken up in the previous seasons of the series.
Virgin River Season 4 Release Date – What's the date?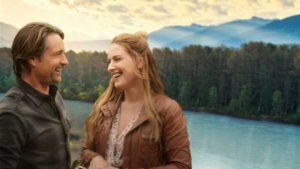 The first instalment of the Virgin River series aired on December 6, 2019. This was followed by a second season on November 27, 2020, and the third season on July 9, 2021. Isn't it clear that the Virgin River series has got enough that keeps helping it come back for us?!
Netflix gave an official confirmation for Virgin River Season 4 in September 2021. As reports suggest, the fourth season was already underway when the announcement was made, and not just this, mind work for a fifth season had also started.
To add to this, there is some great news that we have received very recently. Alexa Breckenridge has shared that she has wrapped up the shooting for Virgin River Season 4. Since she has given this statement after being a major character of the show, it looks like the wrap-up for the other characters is also likely to have happened or should be around the corner.
As the shooting concludes towards the end of 2021, we believe that it would take a few months for the whole process to be completed. If things go right, Virgin River Season 4 should be ready for a release around the middle of 2022. Let's wait for an official date to be out!
Virgin River Season 4 Plot – What's coming our way?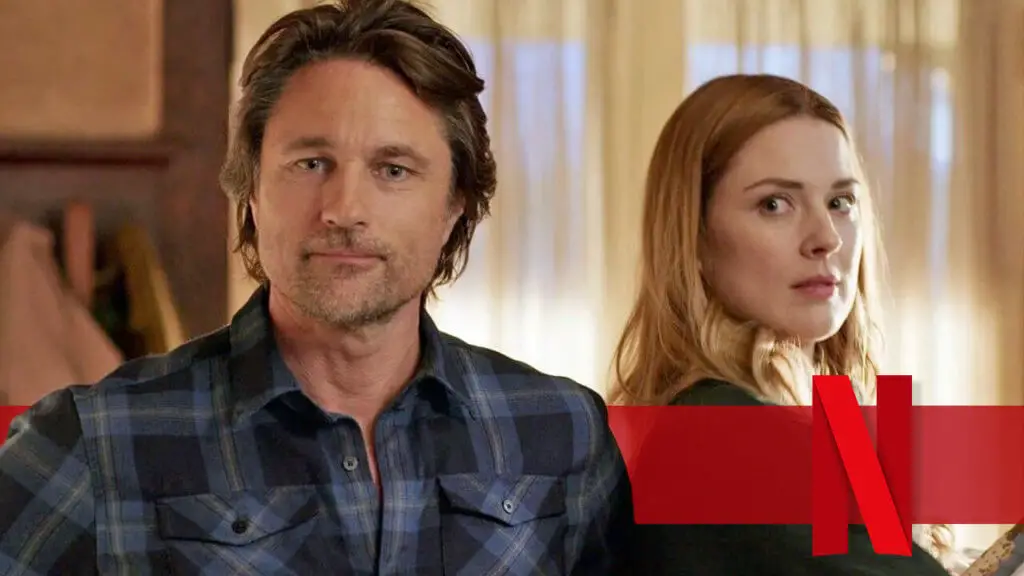 The previous season of Virgin River ended with a cliffhanger and the new season is expected to take off from the same point. The third season brought in a testing phase in the relationship of Jack and Mel.
Mel's wish for a baby takes a peak as it brings tension between the two and a point is met towards the end of the season. Hope gets into a car mishap and her life comes under a question mark.  Also, Brady tries to murder Jack for which he is later taken under arrest.
Preacher's kidnapping in the last moments of the third season also creates a scope for new twists and turns. What happens next in these situations is something that Virgin River Season 4 would reveal.
As we have clearly mentioned earlier as well, Virgin River 4 is not the end. It would soon be followed by the fifth season. Hence, whatever the plot be, it would not end on a conclusive note. Makers are most likely to leave loose ends that would be worked upon and given shape in the fifth season.
Virgin River Season 4 Trailer – Is It Landing Soon?
The trailer for Virgin River Season 4 hasn't been released yet but we have some good news. The filming for the show has been wrapped up. As per our calculation, it would take some time to compile it all and get the trailer ready. The trailer is expected to be out in the early part of 2022.
Till then, here's the trailer for the previous season of Virgin River for the fans to re-live and rewind –
– By Prerna Sharma(Fiferst-Author)
Related Content|