The series gained popularity throughout the world and its suspenseful ending left fans impatient for the release of Vagabond Season 2. It is one of the highly admired South Korean action TV series that gathered a huge fandom internationally.
Vagabond is a crime-thriller South Korean Television series created by SBS Drama production & produced by Lee Yong Seok under the direction of Yoo In-Sik. It first premiered on September 20, 2019, on SBS TV with the last episode on November 23, 2019. The drama was officially launched internationally on Netflix after the television broadcast in South Korea. It has a total of 16 episodes & an 8.2/10 IMDb rating.
It has left its mark on the fans with its action-packed storyline & now they are eagerly waiting for Vagabond Season 2 release date. Let's dig in to know about the updates of season 2.
Vagabond Season 2  – A Small Preview Of The Show
Vagabond is considered to be one of the best crime-thriller series not only in South Korea but throughout the world. The story revolves around Cha Dal-gun, an underrated & struggling stuntman who dreams to be a famous actor in action movies & series. He is also looking after his orphaned nephew, Cha Hoon who went to Morocco. Cha Hoon sends a video of himself to his uncle Dal-gun just before the plane took off.
While working Dal-gun gets to know through the news that in a plane crash that happened because of structural failure, almost 200 passengers died. This news tore his world apart. He went to Morocco to grieve over the death of his nephew & to pay condolences to all the victims of the incident. When Dal-gun was preparing to leave, he found a reportedly dead passenger from the video that his nephew sent him.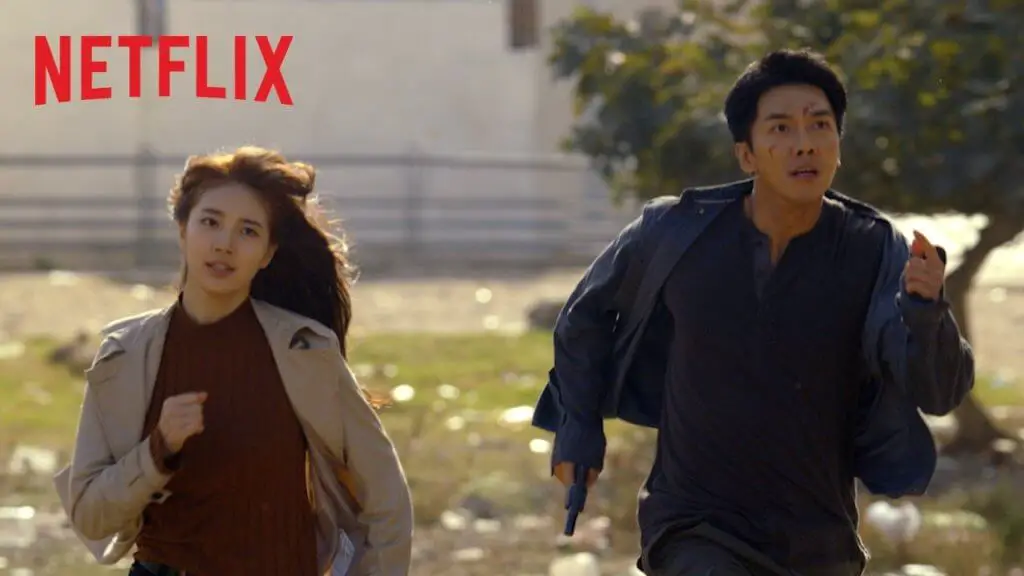 His confrontation with the man reveals a shocking truth. The reason behind the plane crash was not malfunctioning but national corruption. He decides to find out the whole truth behind the accident but whenever he tried to prove that the accident was not natural but all planned, his life is threatened.
All the proofs he gathered were mysteriously destroyed. Various incidents led Dal-gun to become a comrade of Go Hae-Ri, serving as a 7th-grade official in National Intelligence Service & struggling for promotion. Both focused to find out the truth about the plane crash and set on a journey that is dangerous and full of obstacles.
Read More| Hellbound Season 2 Release Date, Spoilers, Cast, And All Vital Updates
When Will Vagabond Season 2 Be Released?
While most Korean dramas don't revive for a second season & creators try to bind up the series in one season only, there are chances that Vagabond Season 2 will be returning to Netflix. There are various proofs supporting this statement. Firstly, the first season left fans in suspense as to who was the person from whom Dal-gun received the call by the end of the show.
Secondly, in an interview with the media, Lee Seung-gi who played the role of Dal-gun told that after watching the last episode there is no way that the series just ends there. He also pointed out that there can be a season second but that depends on the positive response they get from the audience & he would love to work in that too.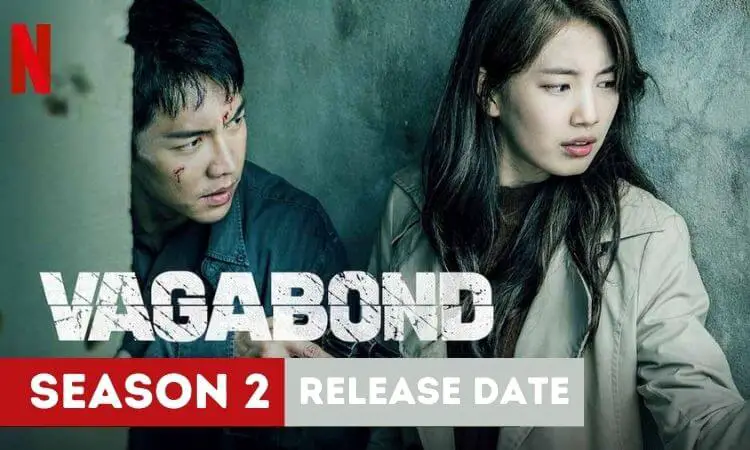 However, there is no official statement from the makers of the show regarding the revival of Vagabond Season 2 but noting all the possibilities mentioned above we can expect a second season. Since there is no announcement regarding it so it will be quite hard to tell the final release date of Vagabond Season 2, but if we hear anything related to it, we will update you on that.
Related| Itaewon Class Season 2 Release Date: Is There A Season Two?
Vagabond Season 2 Cast – Will We Get To See Some New Faces?
Korean dramas are known for their involving plot & amazingly beautiful cast that keeps the audience hooked. This is the reason that when the show ends we are left with an empty feeling. Just like that Vagabond made its place in fans' hearts & now they are waiting for Vagabond Season 2 release date. Now let's talk about the leading cast members that were part of Vagabond season 1.
Lee Seung-gi played the role of Cha Dal-gun – Lee Seung-gi in Vagabond is depicted as a struggling stuntman who is well acquainted with the art of martial arts & dreams to be a successful action star. He is well known for his dramas like Gu Family Book(2013), A Korean Odyssey(2017) & My Girlfriend is a Gumiho(2010).
Bae Suzy as Go Hae-Ri – Suzy played the role of a 7th-grade official working in the National Intelligence Service(NIS), who is a straightforward & fearless girl. Besides being an actress she is a model & singer & was the former member of girl band Miss A. She is known for her dramas like Gu Family Book(2013), Uncontrollably Fond(2016) & While You Were Sleeping(2017).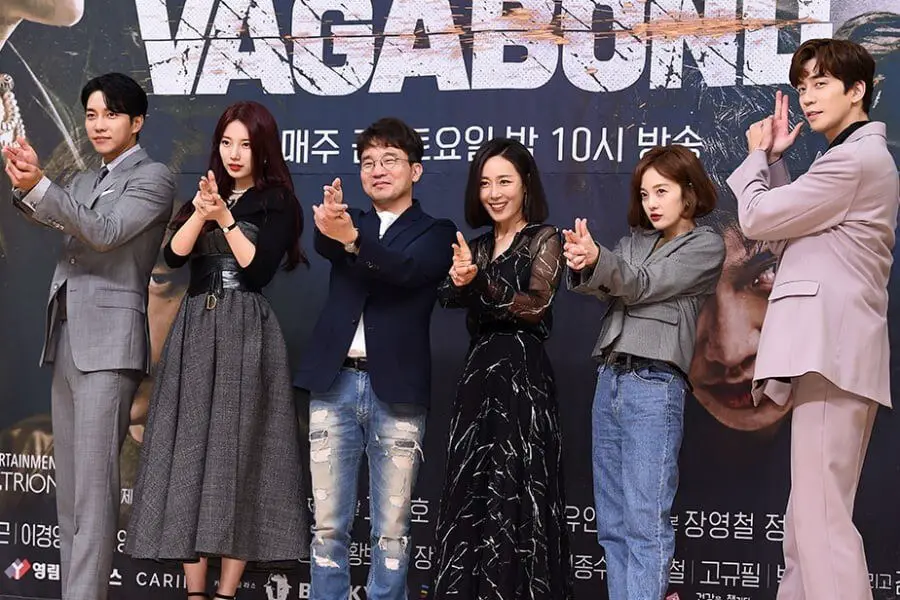 Shin SungRok as Ki TaeWoong – SungRok played the role of the team leader of NIS's information group that involved Hae-Ri & Dal-gun. He is mostly recognized for his drama called My Love From Another Star(2013).
Others in supporting roles were Yun-Shik played Jung Kook-Pyo( the president) & Moon Sung-Keun played Hong Soon-Jo (the Prime Minister).
There are rumors that if Vagabond Season 2 came, then Lee Seung-gi & Bae Suzy will continue to be playing their roles in the lead. And there can also be the introduction of some new characters.
Read More| Ballers Season 6 Release Date – Has The Show Been Cancelled!
Vagabond Season 2 Plot – What Can Happen In The Upcoming Season?
K-dramas are known for their complicating plot & only, in the end, the mystery is solved. Fans are super excited about what will happen next in Vagabond Season 2. Fans are not well pleased by the ending of the series as it is suspenseful and looked like a "to be continued" sort of ending.
Talking about the expected plot for the second season, there are numerous predictions regarding it. First of all, it is still not clarified what was the real reason behind the plane crash & who was behind it. Secondly, the first season ended with Dal-gun getting a mysterious call from someone. Thirdly, we find Hae-Ri & Dal-gun falling in love while on the mission & by the end, we don't find them together.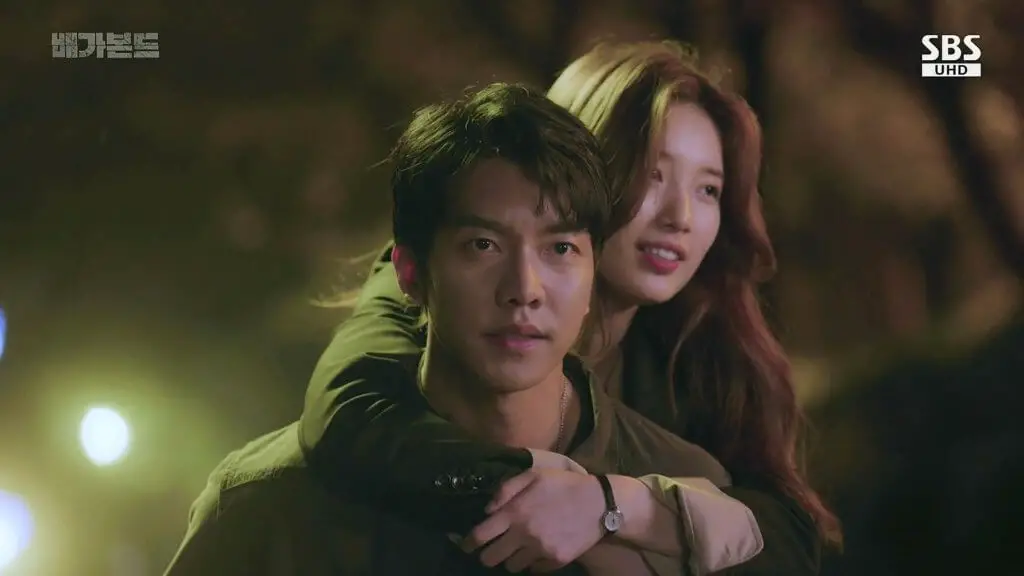 So, Vagabond Season 2 could focus on finding the real culprit, finding the person from whom Dal-gun received a call & what that person told him. Also, fans can expect a blooming romance between Dal-gun & Hae-Ri. We hope that the second season will meet the expectations of the fans & won't disappoint them.
Read More| Will There Be Blood And Water Season 3 On Netflix In 2022?
Is Vagabond Season 2 Trailer Out?
As of now, you would have found out that since there is no announcement for season second so there will be no trailer for it. That means you have to patiently wait for it. Till then, you can watch the first season's trailer.
Here it is!!
Related| Cautious Hero Season 2 Release Date – Will The Second Outing Be Aired In 2022?