The American sitcom show, United States of Al, premiered its first season on April 21, 2021, on CBS. The show consisted of 13 episodes that were received warmly by the audience. Now, the focus has shifted to United States of Al Season 2 that the fans have been waiting for.
Created by Maria Ferrari and David Goetsch, the drama showcases the friendship between Riley, a marine warfare professional who is striving to re-accommodate himself to civilian life as he happens to be in Ohio, and Awalmir, an Afghan interpreter who is looking forward to a new beginning in America.
Produced under Chuck Lorre Productions and Warner Bros. Television Studios, the series did succeed in hitting some of the right chords and bringing in great scope and space for United States of Al Season 2.
United States of Al Season 2 – About the show!
United States of Al unveils the journey of Riley and Awalmir. Awalmir or Al, played by Adhir Kalyan, has worked with Riley's team in Afghanistan as an interpreter. In the hope of a new start in life, the marine warfare veteran, Al enters America where he is helped by Riley, played by Parker Young, to settle in.
United States of Al Season 1 focuses on the safe exit of Al from Afghanistan in the hour of crisis with assistance from Riley. From there on, the season lays stress upon the cultural differences between countries and regions and the shock that they bring upon Al and Riley. The emotion of guilt in both the guys is also emphasised upon as they feel for those who're left behind in the alarming conditions at home in Afghanistan.
As per the executive producer of United States of Al Season 2, Ferrari, this year after the disturbance in Afghanistan where the Taliban kept on taking over the control of its major cities, the writers of the show felt as if "something very big was going to change."
Three writers of United States of Al Season 2 are either Afghan or Afghan American in origin, also having veteran links. The intense disturbance in Afghanistan created an emergency situation for them. These people needed to get their families out of the country safely. Ferrari has himself shared that there were "pressing needs to get their own family members out of Afghanistan."
Ferrari continued, "And it happens that kind of the Venn diagram of vets and afghans and Afghan Americans that is necessary to write this show is also the one that works as a fairly effective rescue operation. So, we had to stick a pin in everything and focus first on our people that needed help and who needed to get their families out."
United States of Al Season 2 has naturally been impacted by the experience of these writers and the plot of the second season is likely to reflect the same.
United States of Al Season 2 Release Date: Is It Disclosed?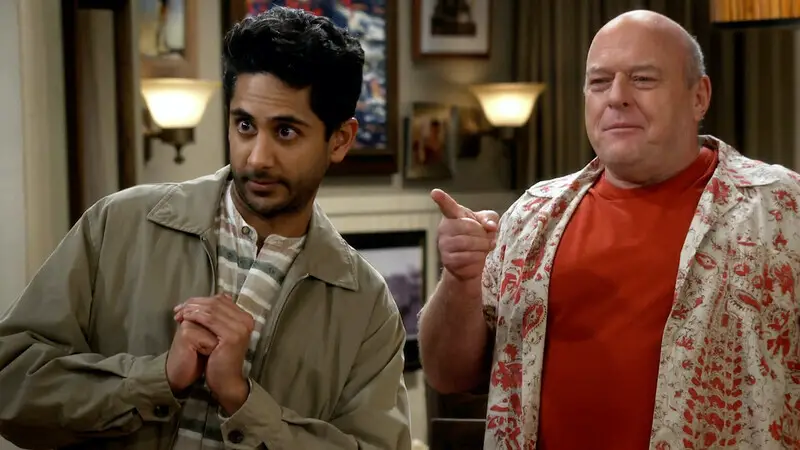 The first season of United States of Al aired in April 2021. The season ran for 13 episodes that ended on June 24, 2021. Thanks to the reception from the audience and the potential in the plot that helped the show to get a quick renewal. United States of Al Season 2 was officially revived in May 2021.
This time we've got more than just a release date as the show has already started airing from October 7, 2021. So, the journey has already begun for a second time and you're most welcome to join!
United States of Al Season 2 Cast: How Many Actors Are Coming Back?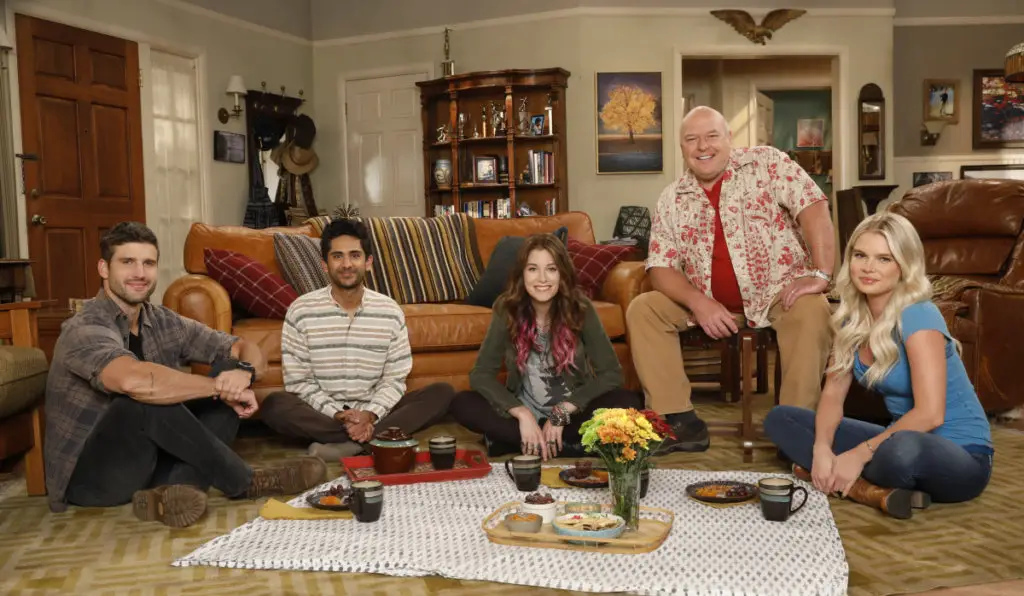 Since United States of Al Season 2 is a continuation of the previous season, the major cast is not expected to change. The cast of the show has been a topic of discussion and sometimes, even harsh criticism in the past. The protagonist of the show, Afghani Awalmir 'Al' Karimi, was played by non-Afghani, Adhir Kalyan. This decision brought rage on social media platforms. However, Adhir Kalyan of Indian descent, born in South Africa, continues to be Awalmir 'Al' Karimi.
Parker Young comes in as Riley who is Al's best friend while Riley's wife, Vanessa would be played by Kelli Goss. Elizabeth Alderfer comes in as Riley's sister, Lizzie. Dean Norris and Farrah Mackenzie would be portraying Riley's father Art and daughter Hazel respectively.
United States of Al Season 2 Plot – What's Going To Happen Next?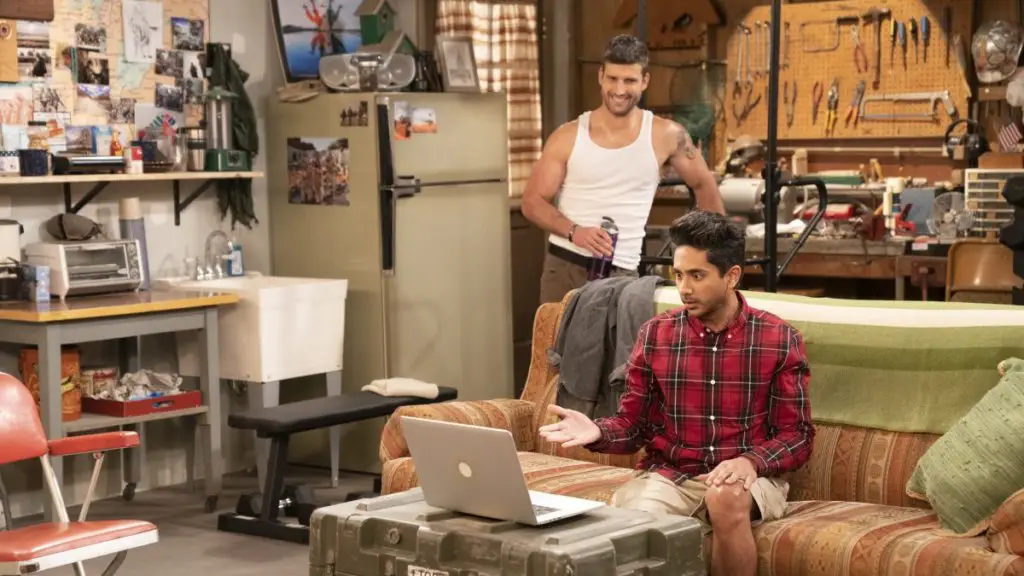 United States of Al Season 2 has already premiered. The story from the last season continues here and would take a shape in the thirteen episodes that'd be making the show. An interesting fact is that United States of Al Season 2 has been impacted by the experiences of its production team that was caught up and was trying to generate help in Afghanistan when the Taliban imposed a serious threat and attacked the country recently. The plot of the new season has taken natural inspiration from this.
In the words of Maria Ferrari, the executive producer of the show, during a press meet, "We had shot one and a half episodes during the week of the fall of Kabul and quickly realized that we were going to have to think that we had guessed wrong [about] what was going to happen and that we were going to have to adjust our plans. We chose to tell the story of what we were experiencing and hoping that some of the fear and the urgency that we were feeling in the room would come through."
In the newly launched United States of Al Season 2, the first episode witnesses Al, Riley, and Riley's family working together to bring Ali's sister, Hassina safely out of Afghanistan after the situation in Kabul deteriorates. This episode that goes with the title 'Promises/Wadaha' focuses on Al, Riley, Art, Lizzie, Vanessa, and Hassina in action. To discover what happens next, tune in and watch the show!
United States of Al Season 2 Trailer: Is It Arriving Soon?
It always brings us pleasure to share some good news with the fans and this time, we've got one. The trailer for United States of Al Season 2 is out and not just that, the series has already premiered with some episodes yet to be aired.
We're inserting the trailer for this season for you to watch, get excited, fasten your seatbelts and proceed to enjoy the 13-episode ride that has already begun!
Related Content|