Waiting for all the spicy news related to the release of Swamp Thing Season 2? Fans are madly waiting for DC's this masterpiece to have another season as soon as possible but many rumors are saying that the show is being canceled by the production themselves.
Swamp Thing is a horror American television series released by DC Universe. The show was developed by Gary Dauberman and Mark Verheiden in 2019. The whole series is based on Swamp Thing, a DC Comics Character. Swamp Thing is a plant-like creature who fights with malefic forces with the help of Dr. Abby.
So, here is everything you need to know regarding the release/cancelation of Swamp Thing Season 2.
Swamp Thing Season 2 – What Happened In The Last Season?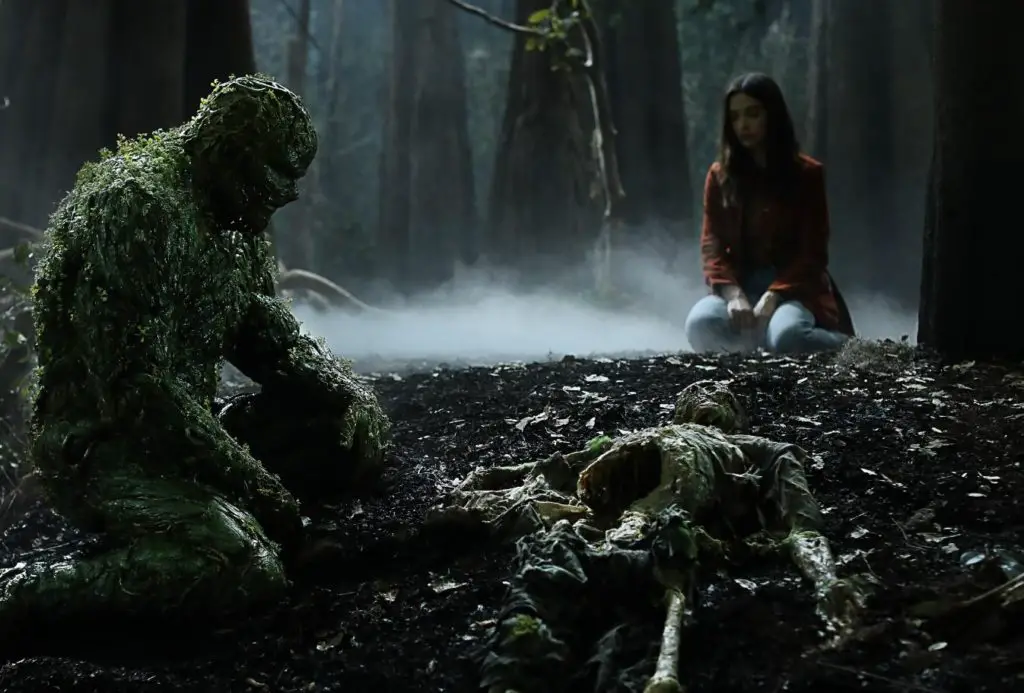 Swamp Thing is undoubtedly DC's best television series so far which stands out among all the fans, not only because of the amazing cast they have chosen but also because of its engaging storyline with a lot of mystery and horror. The series gained a lot of love from fans in a very less period of time.
Swamp Thing is a really famous character in DC comics that gained a whole new recognization after the release of the show. Those of you who read the comic many know the transformation of Alec Holland into Swamp Thing. Well, luckily the whole series is based on how it actually happened.
The show started with Dr. Abby returning to her childhood home to find the cure for the newly spread virus in the town. During her investigation, she meets Alec Holland who is also investigating the reason and the cure of the virus. Alec believed that this virus is spreading because of the illegal chemicals which are being dumped into Swamp lake. Later in the show, you can see great chemistry between Abby and Alec as well.
During their investigation, they found out the vines started growing inside the body of the dead man. The vines later grabbed Abby's leg and dragged her across the floor. After this incident, Abby and Alec tried to find some more evidence from the lake site. They discovered a broken boat which contained a lot of boxes which has chemicals in it.
They again tried to collect more boxes so that they can stop the virus but when Alec was doing that, he got shot by someone whose identity is not revealed. Alec was thrown inside the water. Abby saw all that from the window and ran to save him. Later, the vans started taking over Alec's body. In the end, Abby tried to look for Alec but the only thing she founds in the lake is the Swamp Thing.
Related: Firefly Lane Season 2 Release Date: Will Netflix's Original Series Make A Comeback In 2022?
Swamp Thing Season 2 Release Date – Is There Going To Be Any New Season?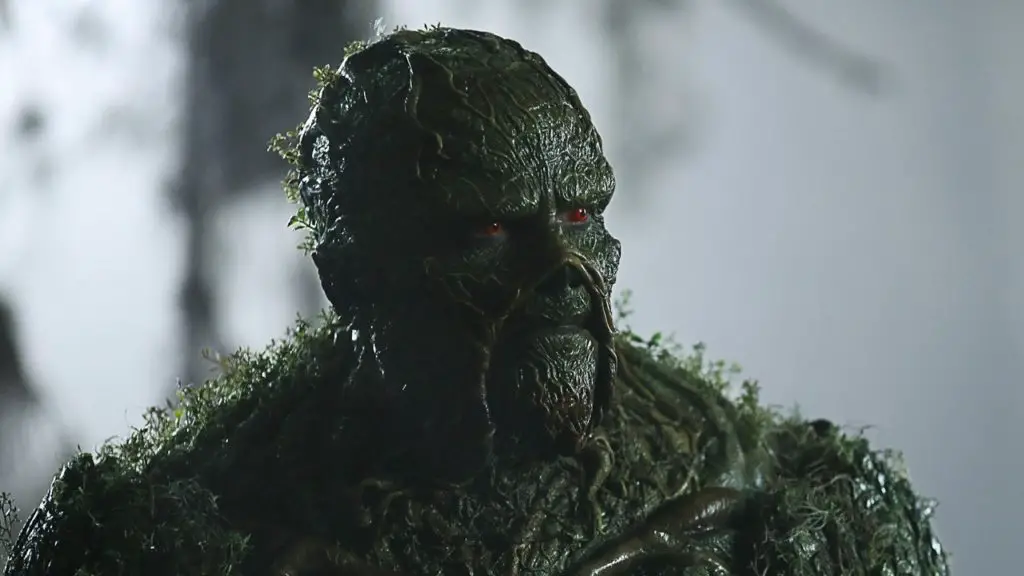 The first season of the show was released on May 31, 2019, and continued the show till August 2, 2019. The series contained a total number of 10 episodes.
Many fans are madly waiting for the updates regarding the release date of Swamp Thing Season 2 but unfortunately, just after the premiere of the first season, it has been declared that DC Universe is not going to release the second season of the show which made many fans sad and heartbroken.
The cancelation of season 2 is still a mystery for all as Warner Bros has not given any formal reason to date. But, one thing is sure Swamp Thing Season 2 is officially canceled.
Related: Heartland Season 16 Release Date – The Desire For Renewal!
Swamp Thing Season 2 Cast – Who Are The Part Of This Epic Series?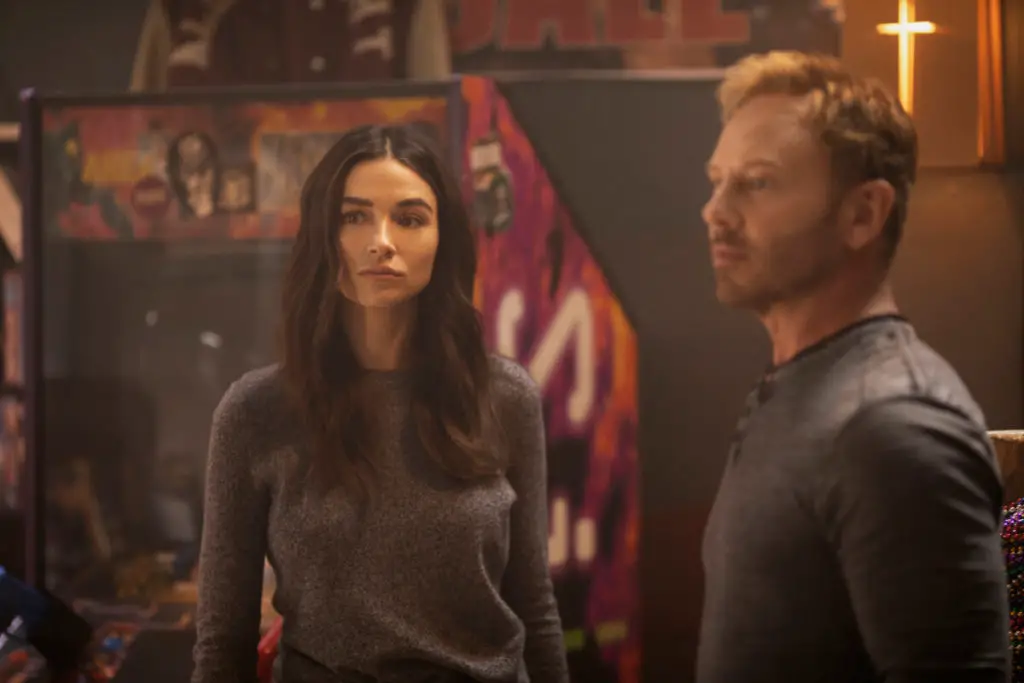 Swamp Thing is really famous and being praised by the fans for its amazing choice when it came to its cast. From Crystal Reed to Virginia Madsen, the show contains one of the finest cast members of all time.
Crystal Reed as Abigail Arcane (Abby): The character of Abby played by Crystal Reed is one of the fan-loved and fans are really grateful to the production to choose Crystal to play Abby, a doctor who came back to her hometown to solve the mystery about the new virus and the Swamp lake.
Virginia Madsen as Maria Sunderland: Maria is a very dramatic character played by Oscar award nominee Virginia Madsen. The grief of her dead daughter, Shawna returned in her with the return of Abby to her hometown.
Andy Bean as Alec Holland: He is a biologist who works for Maria's husband Avery Sunderland. Later, He got killed during his investigation in Swamp lake.
Derek Mears as Swamp Thing: Swamp Thing is a plant-like creature created by the memories of Alec who fights with malefic forces with the help of Dr. Abby.
Related: Vampire Knight Season 3 Release Date – Most Badass Season Is Awaited!
Swamp Thing Season 2 Plot – What Could Be The Plot If There Is Any Other Season?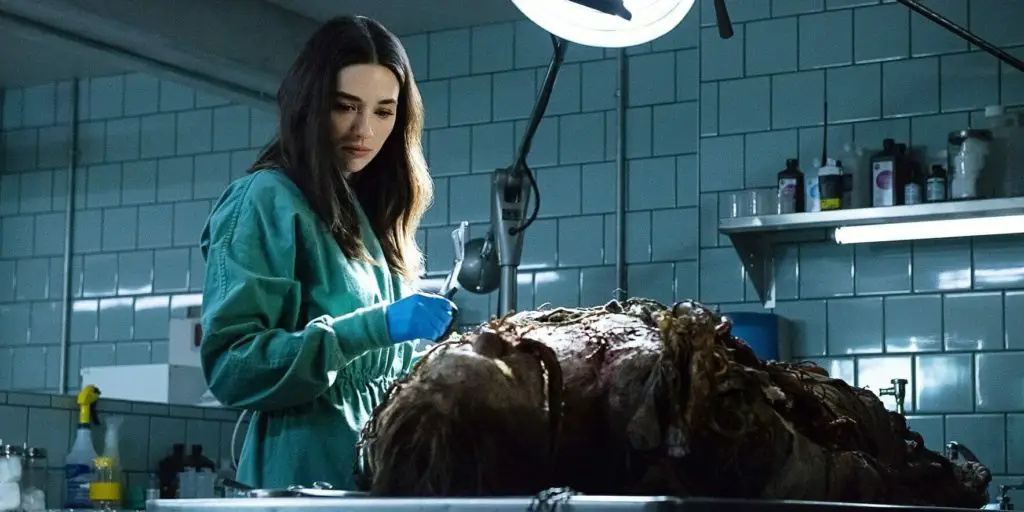 The plot of season one is based on a plant-like creature having many abilities as he can control any type of plantation, and also can change the shape of any tree, fungus, or plant. The show tells us how Alec Holland, a brilliant biologist who used to work for Avery Sunderland to find out about the new deadly virus, got killed and became Swamp Thing.
The show also shows us how Abby and Alec met and started having feelings for each other. Swamp Thing is a great mixture of horror, drama, and mystery. It also us a tragic past Abby is facing till now of killing her friend Shawna.
Well, it is very hard to tell the plot of Swamp Thing Season 2 when it is already canceled but if there is any other season of Swamp Thing in the future, we are surely going to see how Dr. Abby helps Swamp Thing to fight with malefic forces.
Related: Cheer Season 3 Release Date – Canceled Or Renewed? (Find Out Now!!)
Swamp Thing Season 2 Trailer – Is There Any Trailer?
As it is already being declared that Swamp Thing Season 2 is not going to happen anytime soon, so it is pretty obvious that there is no trailer release for the next season. Linked below is the trailer of the first season of Swamp Thing for you to enjoy.
Related: Scissor Seven Season 4 Release Date, Cast, Plot, And Crispy Updates!