Supergirl is a United States tv drama whose first season was premiered on 26th October 2015. The series follows DC Comic's character Supergirl invented by Otto Binder and Al Plastino. Five seasons of the show have been released so far and all of them have performed quite well. The first season was released on CBS while from the second season the drama shifted to The CW.
The series has received decent 6.3/10 stars on the IMDb, 7/10 stars on TV.com, and 88% Rotten Tomatoes. The fifth season was started streaming on 6th October 2019 and concluded on 17th May 2020. So, definitely, sufficient time has passed to the launch of season 5 and that's why now we are keenly waiting for next season. Not only us but also millions of fans of the series are curious to know Supergirl Season 6 release date. So, here are all the latest details about the upcoming season –
Has The CW Revealed Supergirl Season 6 Release Date?
Since the on-going season 5 was doing good that's why even before its finish The CW gave the green signal to season 6 in January 2020. But soon after the network took this decision the COVID-19 pandemic arrived and ruined the future plans of showrunners. It was seeming that the creators would begin the production for season 6 in the first quarter of 2020 but because of this Coronavirus, they failed to do so.
After the government removed COVID-19 restrictions, the crew began production in October 2020. However, apart from this good news, there is also a bad one, do you know what it is? The reports of Radiotimes suggest that one of the most popular American series now is going to wrap up. Yes, Supergirl Season 6 will be the last season of the series.
Popular actress, Melissa Benoist responded to the revelation through her Instagram post where remembering her role she said, "one helluva final season".
She wrote, "To say it has been an honor portraying this iconic character would be a massive understatement. Seeing the incredible impact the show has had on young girls around the world has always left me humbled and speechless".
"She's had that impact on me, too. She's taught me strength I didn't know I had, to find hope in the darkest of places, and that we are stronger when we're united. What she stands for pushes all of us to be better. She has changed my life for the better, and I'm forever grateful."
"I'm so excited that we get to plan our conclusion to this amazing journey, and I cannot wait for you to see what we have in store. I promise we're going to make it one helluva final season."
Now, if we talk about Supergirl Season 6 release date, no exact date has been disclosed by the showrunners yet. But the reports of trusted sources like Wikipedia claims that season 6 can arrive by mid of 2021.
How Will Supergirl Season 6 Plot Be?
We don't have any authentic clues on the basis of which we can predict the plot of the upcoming season. But sources are saying that this time script makers have schemes to use Lex Luthor in their massive adieu. While conversating with People TV, actor John Cryer disclosed that the season 5 ending has been rewritten as it wasn't completed because of Coronavirus lockdown.
He mentioned, "They're writing a whole bunch of new stuff around it… Which is interesting because the way my character was thwarted now doesn't happen anymore. So I was like, 'Oh, did I not get defeated? Wait a minute, I like this!'"
It's seeming that the script makers had some clue that the conclusion was tough for Supergirl and consequently, select to protect their final Luthor combat for a thrilling wind-up.
Related| Starz's Outlander Season 6 Release Date, Cast, Trailer And All Urgent Updates
Who Will Be Part Of Supergirl Season 6 Cast?
Showrunners haven't shared any details about the cast yet, that's why it's a bit hard to anticipate the names of stars who will be seen in the upcoming season. But the reports of trusted sources like Radiotimes claim that lead stars will be back in season 6. There are doubts about some names but the major stars will return to replicate their roles.
Creators can also call some new actors so that they can get fresh roles. However, the addition of new faces won't affect the lead actors of the show. They(newcomers) can be part of the creator's strategy of making the plot more thrilling. So, after considering these parameters it's seeming that the previous actors will reprise their roles in Supergirl Season 6 episodes –
Melissa Benoist will play her role of Kara Danvers(Supergirl).
David Harewood will deliver his role as J'onn J'onzz(Martian Manhunter)
Katie McGrath will be seen as Lena Luthor.
Odette Annable will portray the character of Samantha Arias(Reign).
Jesse Rath will present the character of Querl(Brainy) Dox(Brainiac 5).
Nicole Maines will display the character of Nia Nal / Dreamer.
April Parker Jones will be seen as Colonel Lauren Haley.
Julie Gonzalo will play her role of Andrea Rojas(Acrata).
Staz Nair will present the character of William Dey.
Azie Tesfai will deliver her role of Kelly Olsen.
Mehcad Brooks will portray the character of James Olsen.
Jeremy Jordon will display the character of Winn Schott.
Calista Flockhart will be seen as Cat Grant.
How Many Episodes Will Be In Supergirl Season 6?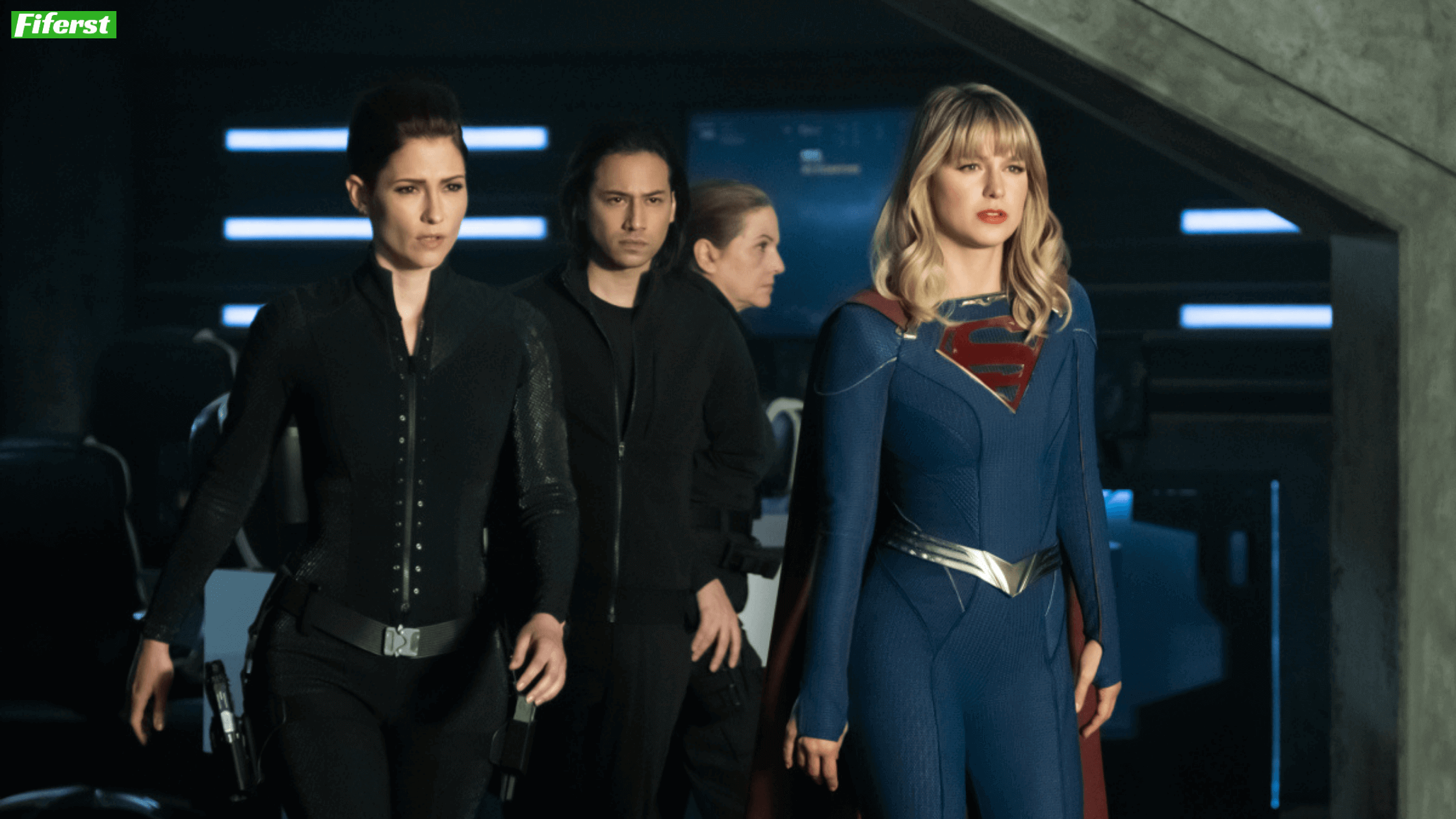 In last season we watched 19 episodes including –
Episode 1: Event Horizon
Episode 2: Stranger Beside Me
Episode 3: Blurred Lines
Episode 4: In Plain Sight
Episode 5: Dangerous Liaisons
Episode 6: Confidence Women
Episode 7: Tremors
Episode 8: The Wrath of Rama Khan
Episode 9: Crisis on Infinite Earths: Part One
Episode 10: The Bottle Episode
Episode 11: Back from the Future – Part One
Episode 12: Back from the Future – Part Two
Episode 13: It's a Super Life
Episode 14: The Bodyguard
Episode 15: Reality Bytes
Episode 16: Alex in Wonderland
Episode 17: Deus Lex Machina
Episode 18: The Missing Link
Episode 19: Immortal Kombat
Clearing all rumors The CW has confirmed that the last season will have 20 episodes. So, be ready to enjoy a rip-roaring and long season of the drama.
Is There Any News Of Supergirl Season 6?
Till now we haven't got any news about the trailer for the forthcoming season but the filming of season 6 has begun in October 2020, so we are expecting that it will arrive by the end of 2021. Till then you can watch the previous season's embedded above. If any new information arrives we will let you know.
Related| Space Force Season 2 Release Date, Cast, Plot And All Latest Details