Space Force is an American comedy-drama that aired on Netflix on 29th May 2020. The show revolves around an entire crew of guys who are working to set up the sixth branch of the United States Armed Forces, the United States Space Force. The first season of the series was not much successful as it got mixed responses. It scored decent 6.8/10 stars on the IMDb while 75% audience scores on Rotten Tomatoes.
Since the fans loved the first season that's why they want to watch further seasons of the drama. They are enthusiastic to know the Space Force Season 2 release date and many more updates about the series. If you are also an admirer of this show then today's news will definitely amaze you. So, here is what we have explored so far –
Has Netflix Disclosed Space Force Season 2 Release Date?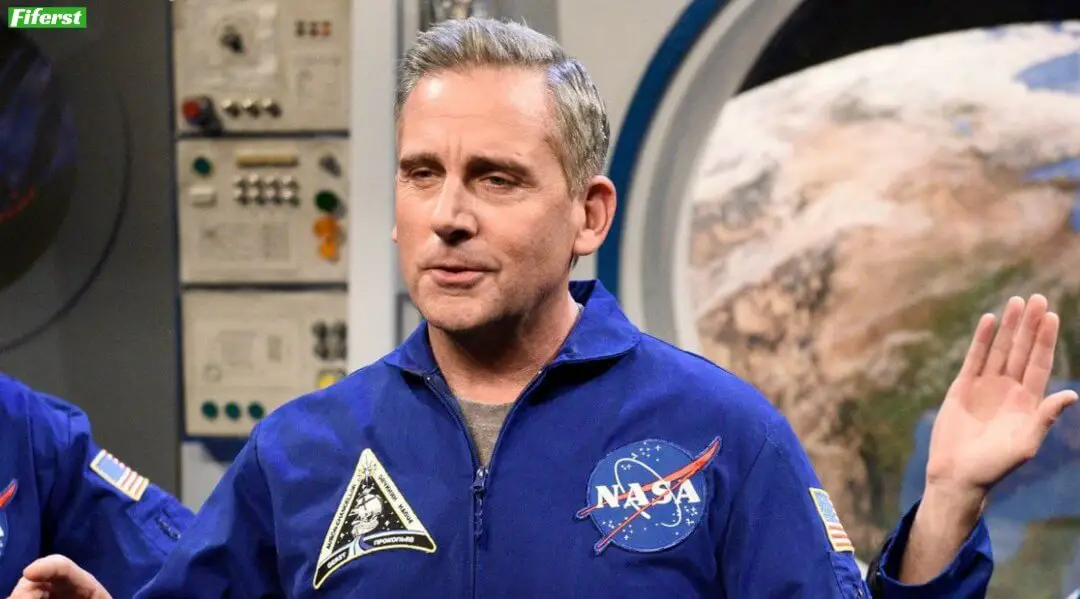 In July 2020, we got to know that Netflix would come up with another season of Space Force and the project was on the way. We received the information from the same source which revealed to us that Ozark had got a green signal for another season prior to the news disclosed by Netflix. There were no details of Space Force Season 2 coming until November 2020.
But just then The Hollywood Reporter confirmed from the side of Netflix that the second installment of the comedy series is under works and it would arrive in the future. But it didn't clear whether the show would continue after season 2 or not? There was doubt on the fortune of further seasons after season 2.
Even though the drama failed initially and interpreted as a 'misfire', still a big number of Netflix users watched it. More than 40 million people watched season 1 within 28 days of launch. What's surprising was the response of fans, on the one hand, critics gave 38% positive votes while viewers' reactions were just the opposite as they gave 75% positive ratings on Rotten Tomatoes.
Though the drama has been renewed for season 2, it's looking that the series is getting a last opportunity to set all the things right. The latest reports of THR suggest that the production has been shifted from Los Angeles to Vancouver to lower the budget of the series. Norm Hiscock has entered the crew and will play the role of Co-showrunner.
If we talk about Space Force Season 2 release date, nothing is transparent right now. Showrunners are planning to start shooting from the first quarter of 2021. As per this, season 2 can arrive by the end of 2021 or at the beginning of 2022.
How Will Space Force Season 2 Plot Be?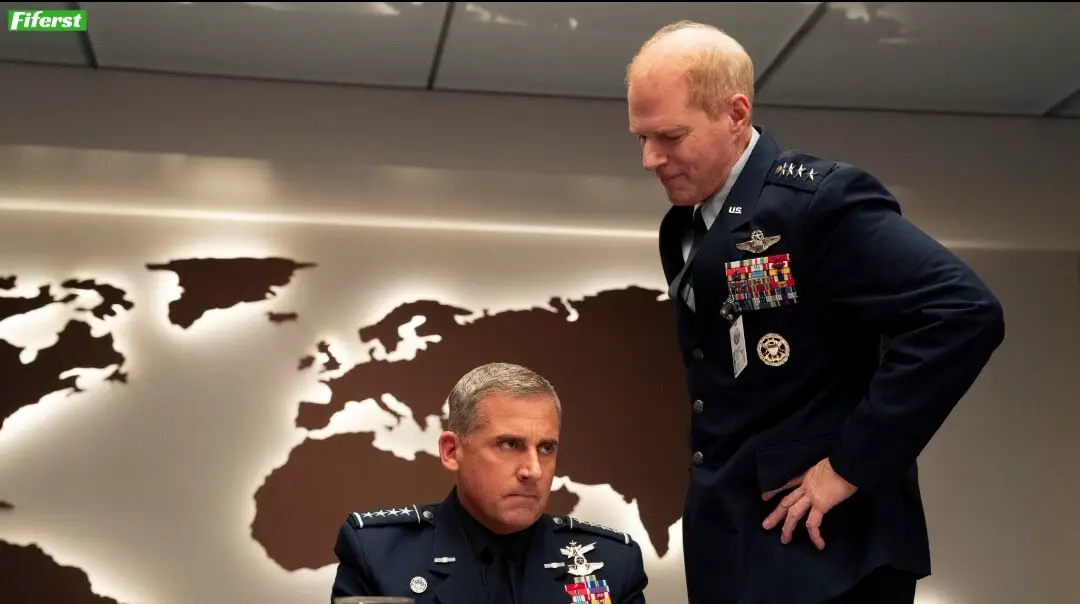 The last season finished on a mysterious note. Mark has returned to the Space force HQ following a tense rise on the moon with the United States harming the Chinese foundation and conversely. All of them are stuck there and Mark is returning to protect the day. Now, the biggest question that arrived in our minds is why Maggies is in prison.
While watching season 1, we saw a time gap in episode 1 and after going through several clues still, we are not able to find out the offense that she has done. She runs away(with her jail watchman girlfriend) in order to support Erin. Apart from it, no more unsolved cases are remaining in the drama. We are expecting that Space Force season 2 episodes will show the detailed version of Dr. Chan and Angela's relationship.
Can there be a spin-off series? We have seen that many times Mark has spent time with the chiefs of several forces. Does it mean we are getting a spin-off version of the drama? Well, nothing is clear right now as anything can happen. So, just wait and watch.
Related| Starz's Outlander Season 6 Release Date, Cast, Trailer And All Urgent Updates
Who Will Be Part Of Space Force Season 2 Cast?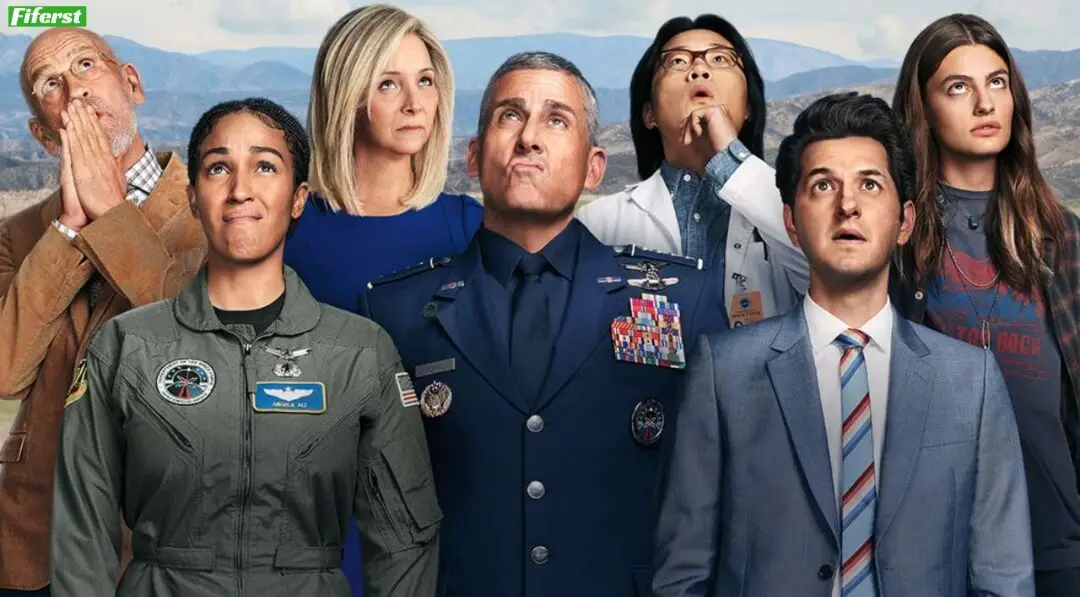 Showrunners haven't revealed the names of stars who will return in season 6, but it's confirmed that Mark Naird's dad won't be in season 2 as he passed away before the launch of season 1. Even though creators haven't disclosed the cast of season 2 but we have some clues on the basis of which we can predict the names of actors who will be seen in the upcoming season.
Speculations are suggesting that lead actors will make a comeback in season 2 as showrunners won't make major variations in the central characters of the show. Some new faces can also be added but as per the latest details, main actors will reprise their roles in the next season. According to this, the stars who will be seen in season 2 are –
Steve Carell will be seen as General Mark R. Naird.
John Malkovich will portray the character of Dr. Adrian Mallory.
Ben Schwartz will display the character of F. Tony(Fuck Tony) Scarapiducci.
Diana Silvers will play her role of Erin Naird.
Tawny Newsome will deliver her role of Captain Angela Ali.
Don Lake will present the character of Brigadier General Bradley Gregory.
Noah Emmerich will display the character of General Kick Grabaston.
Alex Sparrow will present the character of Captain Yuri(Bobby) Telatovich.
Roy Wood Jr. will portray the character of Colonel Bert Mellows.
Jane Lynch will be seen as Chief of Naval Operations.
Diedrich Bader will play his role as General Rongley.
Patrick Warburton will be seen as General Dabney Stramm.
Larry Joe Campbell will deliver his role of Admiral Louis Biffoont.
Spencer House will play his role as Duncan Tabner.
Jamison Webb will be seen as Major Lee Baxter
Brandon Molale will portray the character of Captain Clarke Luffinch.
Apart from them, other stars like Dan Bakkedahl, Ginger Gonzaga, Concetta Tomei, Alan Blumenfeld, Jimmy O. Yang, Jessica St. Clair, Thomas Ohrstrom, Nancy Lantis, Punam Patel, and many others will play their respective roles.
How Many Episodes Will Be Space Force Season 2?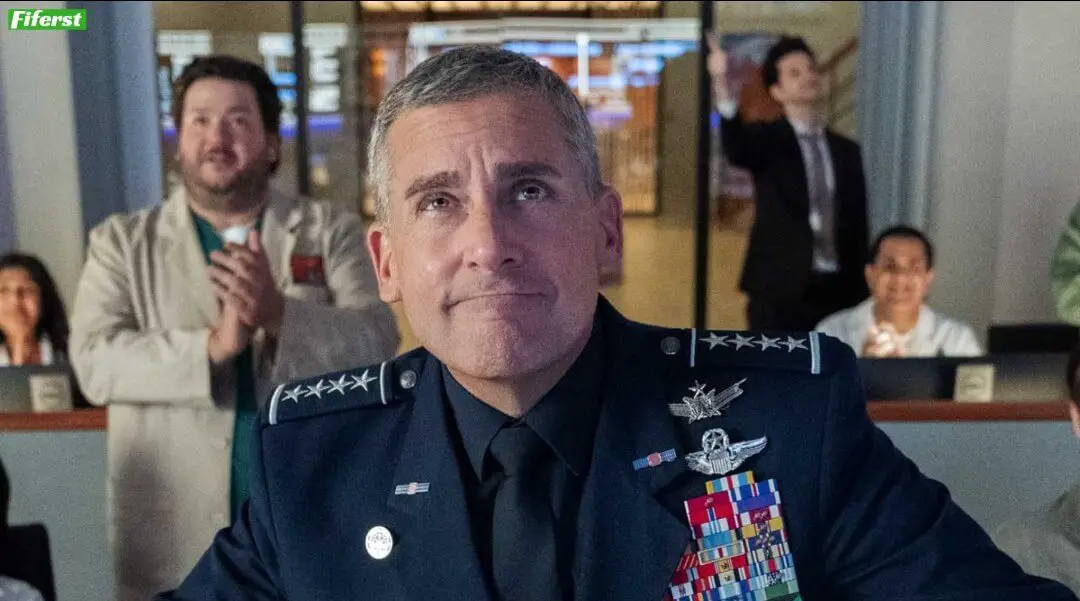 In last season we enjoyed watching 10 episodes including –
Episode 1: The Launch
Episode 2: Save Epsilon
Episode 3: Mark and Mallory Go to Washington
Episode 4: Lunar Habitat
Episode 5: Space Flag
Episode 6: The Spy
Episode 7: Edison Jaymes
Episode 8: Conjugal Visit
Episode 9: It's Good to Be Back on the Moon
Episode 10: Proportionate Response
Creators haven't disclosed any information about the episodes of the upcoming season but speculations are suggesting that it will also have 10 episodes. However, the exact information will be known only after the launch of the series.
Is There Any News Of Space Force Season 2 Trailer?
No, till now we haven't received any information about the trailer of season 2. Also, the filming is yet to start that's why expecting the trailer now will be too early. As per the present situation, it's not going to arrive before the end of 2021. So, till then you can enjoy watching the previous season's trailer embedded above. If any fresh information arrives we will let you know.

Source: Netflix Life
Related| The Good Fight Season 5 Release Date, Cast, And Everything That You Should Know