Do you want to turn ON your happiest mood by watching comedy shows like Ted Lasso? If yes, then here you will get what you're looking for.
Ted Lasso features sports drama, comedic eccentricity, heartwarming characters, and is liked by audiences of all ages. The second season of the show is in progress and Ted Lasso has gained many fans with its positive approach. The show's personality and singular combination of TV elements and genres, make it difficult for Lasso fans to keep up with the show during its off-season. As with the titular character, the show has an indelible charm, but there are other options for fans who prefer pure positivity or more sports drama.
We have shows you're looking for to entertain you until the next part arrives. We have all that you're searching for, whether it's feel-good shows, sports comedies, or Jason Sudeikis films. We're confident that here you'll find everything you like.
You will also get in the list a simple yet delightful plot of below mention dramas that can even make you win any debate on these shows.
Here Is The List Of 10 Shows Like Ted Lasso
1. Parks And Recreation – Direct TV & Peacock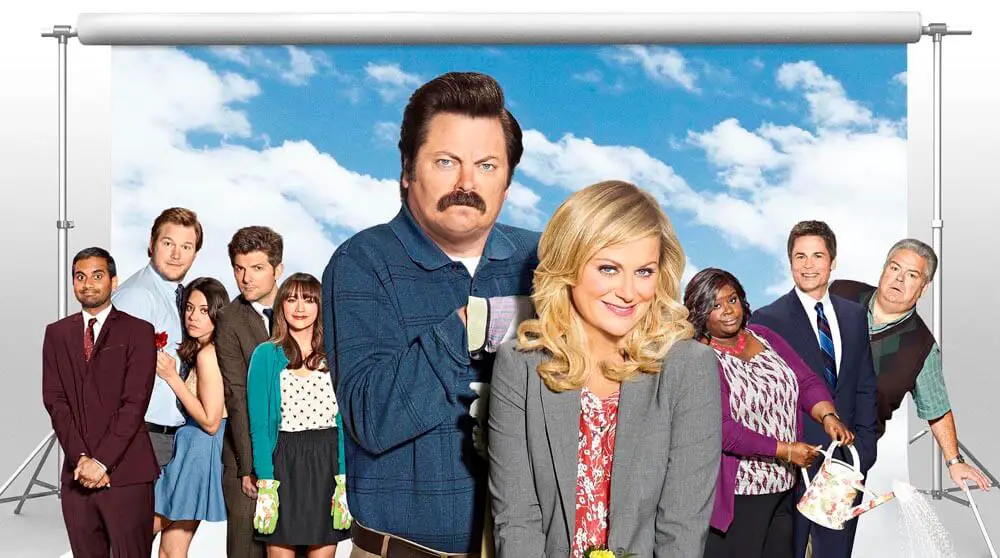 A popular sitcom with many heartwarming scenes and a huge fan base, Parks And Recreation have garnered a massive fan base over seven seasons of the show. There are a number of memorable characters in this show set in the local government office of the same name as the title.
It's generally evident in the development of the characters that Ted Lasso receives support from those around him, which is reflected in the growth of the characters overall. Similar to Leslie Knope, Ted is also an optimist who cometent enough to lead himself and others through difficult situations.
2. Bob's Burgers – Hulu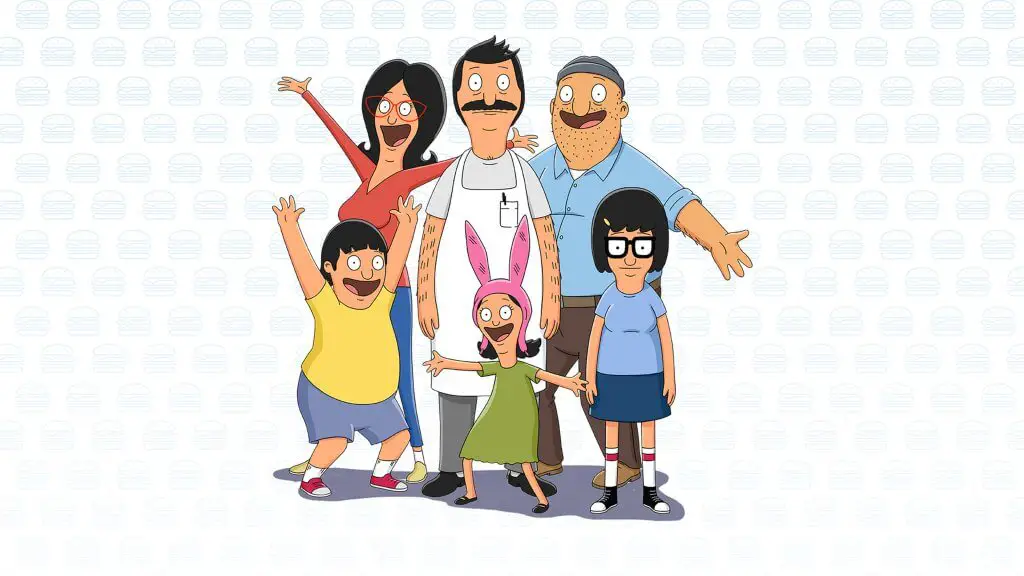 The adult animated comedy Bob's Burgers has been fans' favorite for 11 seasons and soon a movie of the same name is going to be released. In this show, the Belcher family owns and runs a beachside restaurant.
When Bob's Burgers first begins, the humor was dark and mean occasionally, but as the show goes ahead, it adopts a more positive and heartwarming tone. The AFC Richmond will return to its roots, imbued with the dysfunctional but supportive dynamics of the Belcher family.
3. The Good Place – Netflix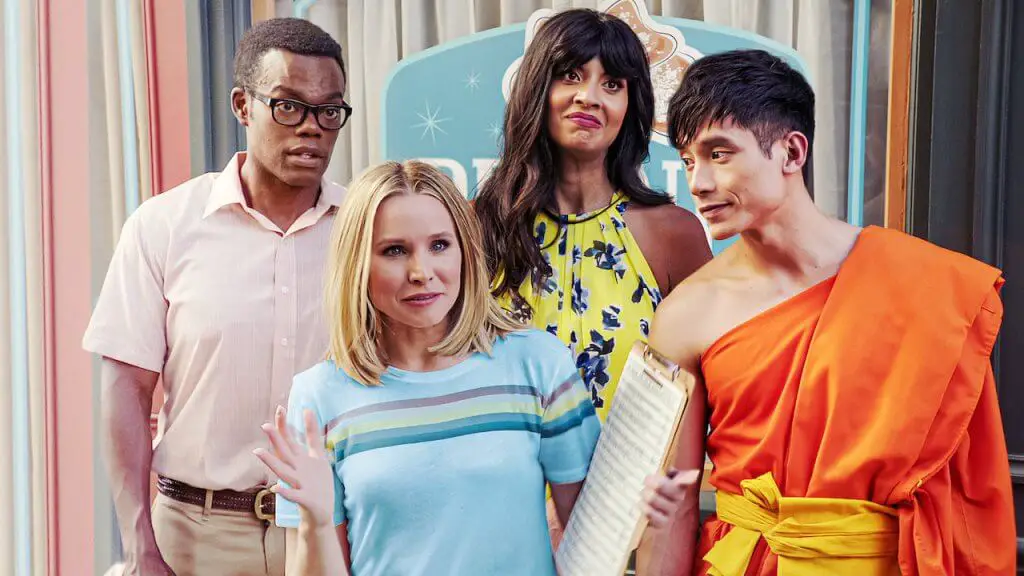 In The Good Place, known for its plot twists and eccentric sense of humor, an elderly woman named Eleanor is sent to a Good Place mistakenly after she dies. This show develops the universe of a Good Place and the Bad Place during four seasons while developing the main characters.
The Good Place focuses on philosophies and not psychological approaches as Ted Lasso does. However, both shows are known for their offbeat sense of humor, strong characters, and heartwarming moments.
4. Brockmire – Hulu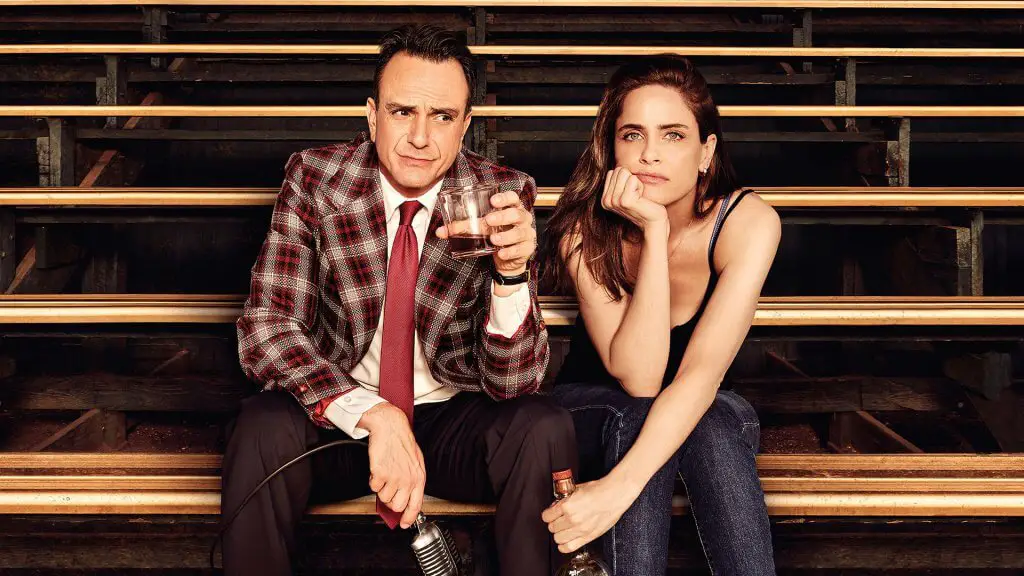 Brockmire follows the story of a baseball commentator and his attempt to rebuild his reputation following a public meltdown after his wife's infidelity. In order to re-enter the sports commentariat world, Jim Brockmire ingratiates himself with the people in his small community.
Both Brockmire and Ted Lasso are comedies that don't back off from life's problems still remaining heartwarming despite Brockmire being darker at times than Ted Lasso. They adjust to new experiences and identical situations in similar ways as both Jim Brockmire and Ted Lasso are in the sports world.
5. Schitt's Creek – Netflix & IMDb TV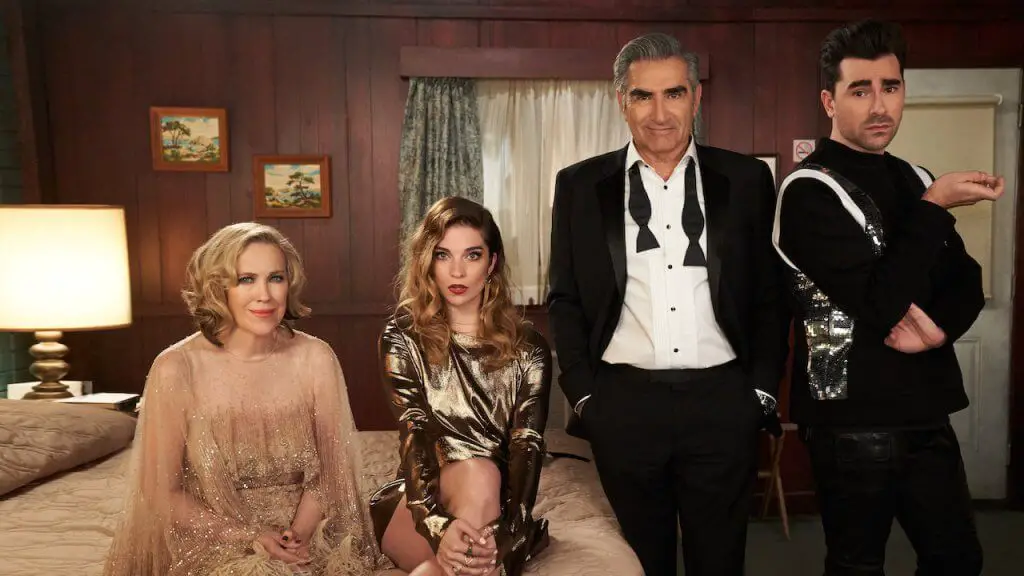 In many ways, Ted Lasso has evolved into new stories, but it's still a fish out of water story, much like Schitt's Creek, another sleeper hit. It shows the adventures of a wealthy family who are forced to live together after losing their all funds.
Schitt's Creek like Ted Lasso evolves from cynicism to optimism. In case of showing a strong sense of community, both dramas have a sense of strength and a celebration of one another's victories, that's why it acquires the fifth position in our list of shows like Ted Lasso.
Related| Schitt's Creek Season 7 Release Date: Still On Or Cancelled? [Know It Here!]
6. Friday Night Lights – Netflix, Hulu & Peacock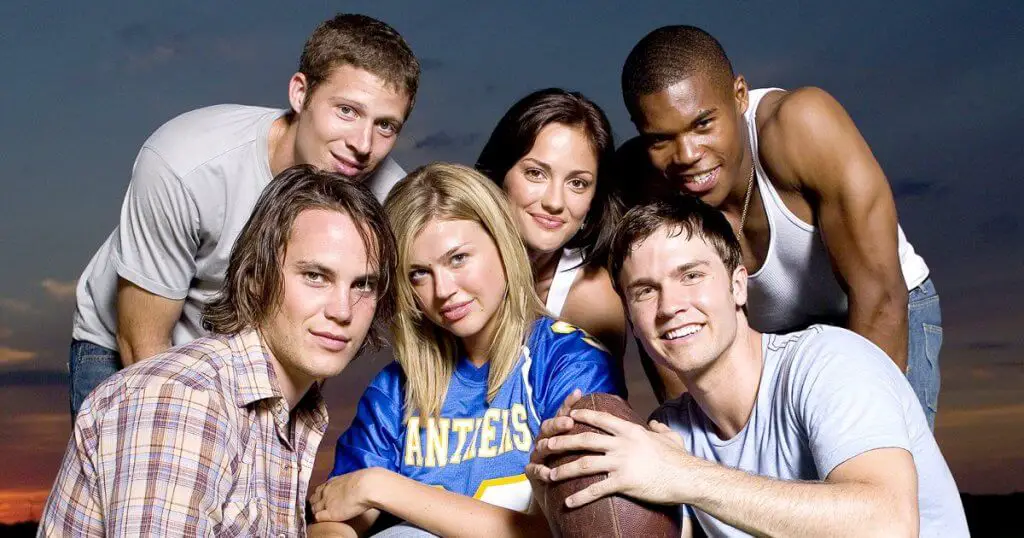 Friday Night Lights has been ranked as one of Peacock's best classic series and has quite a lasting legacy that new fans discover every day through streaming. Its five seasons revolve around a Texas high school football team.
Ted Lasso and Friday Night Lights emphasize not only a coach's experiences but also the community surrounding him. Following Ted Lasso's footsteps, Friday Night Lights has explored its characters and location deeply so far during the show's short run.
7. Eastbound and Down – HBO Max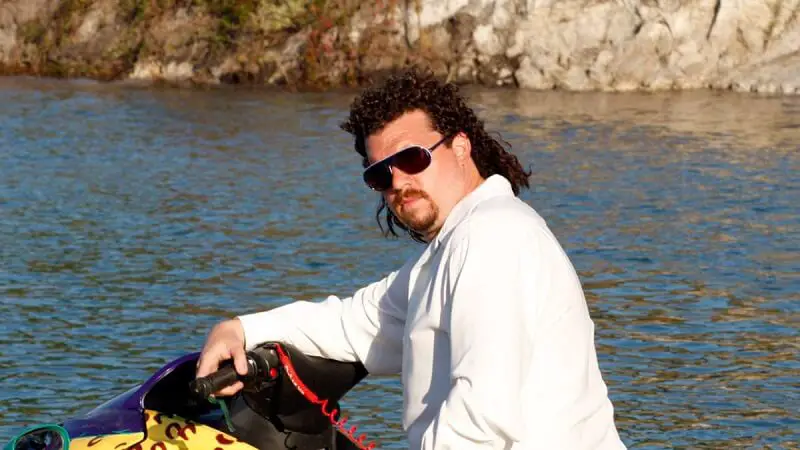 HBO's Eastbound & Down follows Kenny Powers, a professional baseball pitcher who lands at a teaching job after his career declines. In the show's third season, Jason Sudeikis enters which adds one more similarity between both shows.
There are more comedic highs and dramatic lows in Eastbound & Down than Ted Lasso, though the show has less focused on warm feelings. In a similar vein, Kenny's return to a place where he harshly breaks bond which also mirrors Ted's early encounter with Richmond fans. This resemblance makes me put this drama in our list of shows like Ted Lasso.
8. Sports Night – IMDb TV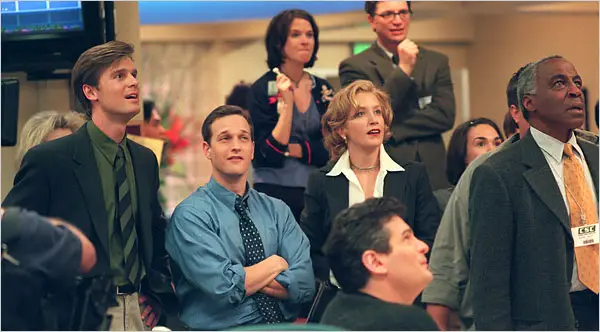 Sports Night demonstrates a unique blend of sports comedy and drama, as an ensemble cast of characters works on a fictional sports program titled Sports Night. Across two seasons, Aaron Sorkin's highly acclaimed show follows the day-to-day hectic life of sports commentators and crew behind-the-scenes.
During Ted Lasso's second season, Roy Kent can be seen commentating on football, so fans can get a better understanding of this fictionalized commentary show. Even though their styles differ, the show's mixture of comedy and drama is similar to Ted Lasso.
9. Lodge 49 – Hulu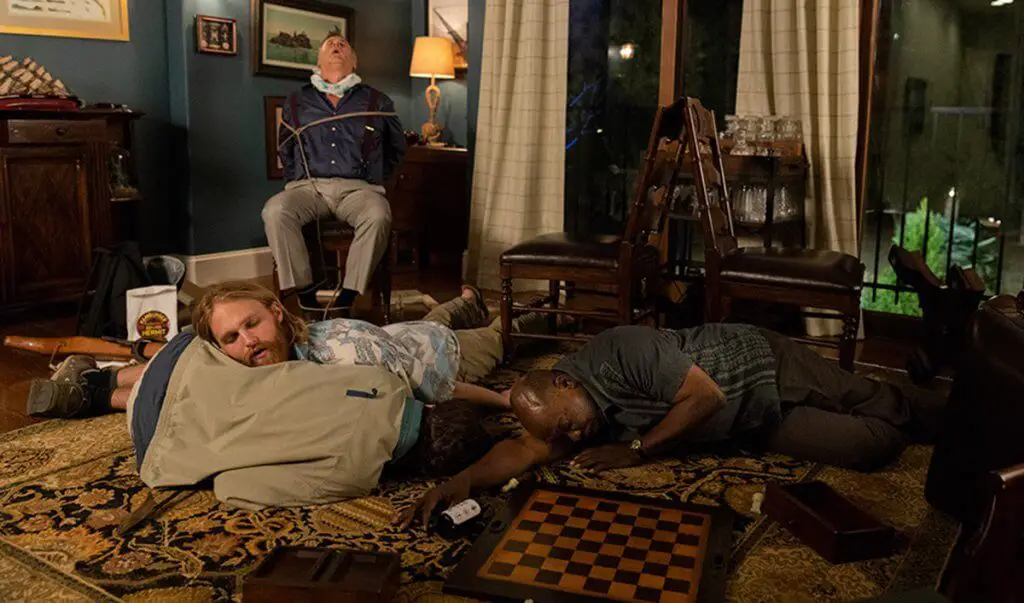 The idiosyncratic drama Lodge 49 is still acclaimed even though it only aired for two seasons, and its fans are among the most loyal. Having recently suffered a tragedy, Dud, who is an optimist, finds himself thrust back into the Order of the Lynx as he attempts to regain control of his life.
Both shows combine a comedic approach with a humanistic tone, so fans of Ted Lasso may see some similarities in surfer Dud. Ted Lasso is nearly as grounded as Lodge 49, despite its bizarre plot twists. Both shows encourage positive thinking through nuanced optimism.
10. The Great British Baking Show – Netflix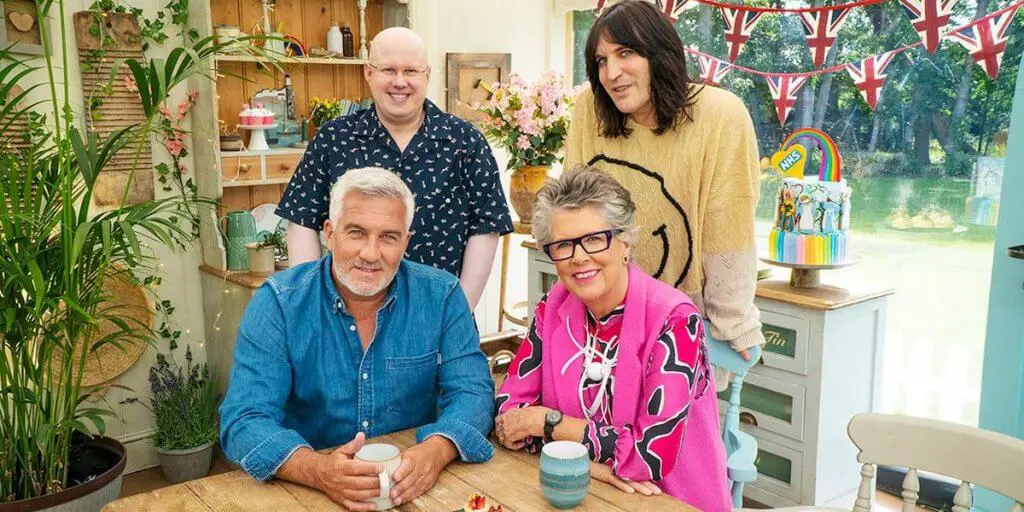 The baking prowess of Ted Lasso is one of the themes of Ted's first season, which lasted till the second season. It's comforting to bake in Ted Lasso's world as well as in the reality-competition show The Great British Baking Show.
While many American cooking competitions are high-pressure and highly stressful, The Great British Baking Show (aka The Great British Bake Off) is not. In spite of the fact that this show is very different from Ted Lasso's scripted comedy, those looking forward to seeing British culture will surely enjoy the show.
The show is based on baking rather than sports like others in our list of shows like Ted Lasso, so it acquires the last position in our list.
We've compiled a list of 10 shows like Ted Lasso you definitely need to watch. No matter if you watch any other show or not, we believe these shows like Ted Lasso are a must-watch, and we're sure you will enjoy them.
Also Read, 10+ Dramatically Funny Shows Like Heartland For You! (Updated 2021)