Have you already watched the five seasons of Lucifer and waiting for the sixth? We're on the same page then. Once you watch Lucifer, you cannot help yourself but fall in love with how everything has come out to be. The cast, the story, the acting- everything so on point! And when that happens, you wonder whether there are more shows like Lucifer to watch out not. Don't you?
If you do, then we got something that you might like. Yes! More shows like Lucifer that you can watch! But hang on! Don't forget to grab some water and food nearby. Why? Because you're going to find yourself binge-watching these amazing shows like Lucifer, in NO TIME!
Whether it is Constantine, Supernatural, Grimm, American Gods, or Preacher, each has a thing in common yet something so different! That is why, shows like Lucifer, for a reason!
But what are the shows on the list? Are they actually the shows like Lucifer? If that indeed is the case, then how similar are they? Wait! Before you get all spiraled up in these questions, let's straight-up jump to the specially picked out shows like Lucifer!
10 Shows Like Lucifer To Make You Laugh Like Nothing
Oh, to have the joy of watching an amazing show like Lucifer! When you watch it, you never want to stop and want to watch more of it! Well, the good thing is, Netflix has the 6th season of Lucifer coming soon in September, and the bad thing is, it is going to be the final and sixth season of 10 episodes in the series. 
But no worries, even after Netflix ends the favorite series of many, we can always watch more shows like Lucifer. The shows that can make us laugh, worry, and even make us think twice!
What are you looking at now? Below is the list of 10 shows like Lucifer you can watch even if you watched Lucifer or waiting for the sixth season to release!
1. Constantine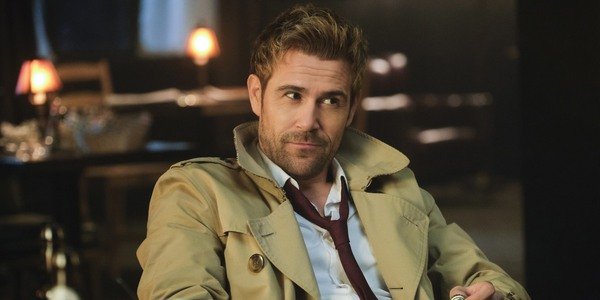 Constantine is an American occult detective drama television series developed by Leone and David S. Goyer.
The series premiered on October 24, 2014, and aired for a total of 1 season. There are 13 episodes in this season. This series is based on the characters appearing in the Vertigo series Hellblazer.
A lot of characters in the drama are characters from the comic book series, but because of the format differences, the stories themselves are altered pretty drastically.
You should definitely be watching Constantine if you really want to watch shows like Lucifer.
2. Supernatural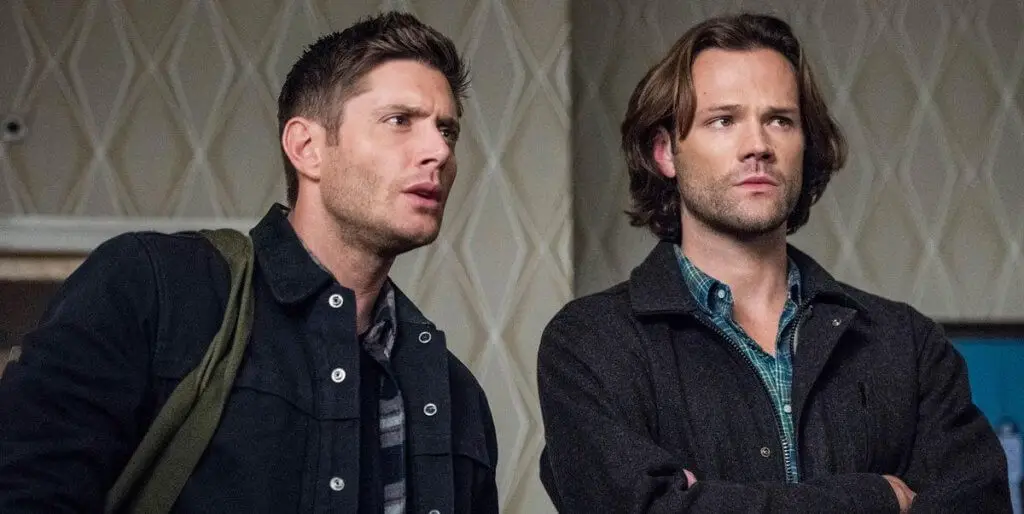 Supernatural is an American dark fantasy drama television series created by Eric Kripke. It was first broadcasted on September 13, 2005.
It is filmed in Vancouver, Canada and like others, it is not based on comics or books as far as the research goes.
You should watch Supernatural. It's an amazing show and has a great storyline. The show is basically about two brothers hunting supernatural things and making their life worthy.
Related| 10+ Jaw-Dropping Shows Like Supernatural That Haunt Nights! (Updated August-2021)
3. American Gods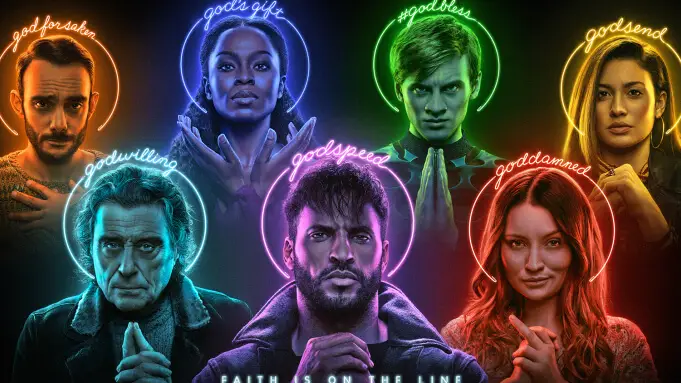 If you want to watch shows like Lucifer, American series American Gods can be a fit.
American Gods is an American fantasy drama television series based on Neil Gaiman's 2001 novel of the same name and developed by Bryan Fuller and Michael Green.
The first season of American Gods had many highs and lows. The highs included an incredible introductory scene for Mr. Orlando Jones.
I'd say it's worth watching the first season. You can keep going after that out of morbid curiosity but you've been warned!
4. Preacher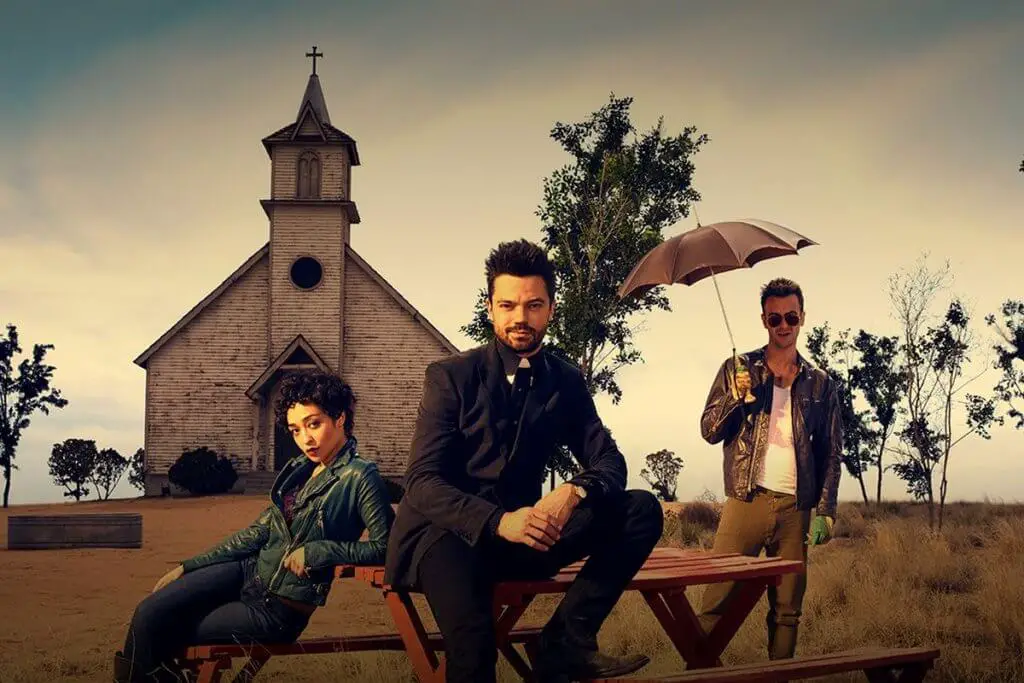 Preacher is an American supernatural adventure television series by Sam Catlin, Evan Goldberg, and Seth Rogen. There are a total of 4 seasons and 43 episodes.
According to Christensen, "The fighting Preacher is based on a true love story" because he did take some liberties with it, which he never does unless "it's in the spirit of the people".
If you are a fan of the comic, you'll probably want to watch Preacher.
Related| 10+ Goose Bumping Shows Like You That You Should Not Omit (Updated 2021)

5. Forever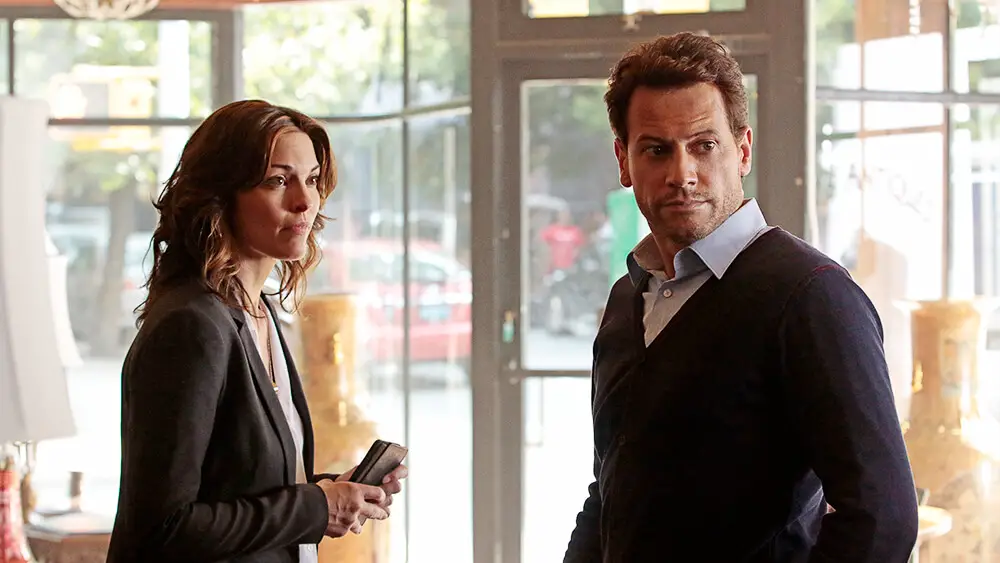 More shows like Lucifer on the platter? Forever it is. Forever is an American fantasy crime drama television series that aired on ABC as part of the 2014-15 fall television season. There is only one season with 22 episodes.
Before the season one finale, creator Matt Miller and the show's writers proposed the storyline for season two to ABC and according to Miller, ABC appeared to like the directions that the show was going before they abruptly canceled it. Forever is worth watching if you like more humor with a twist.
6. Limitless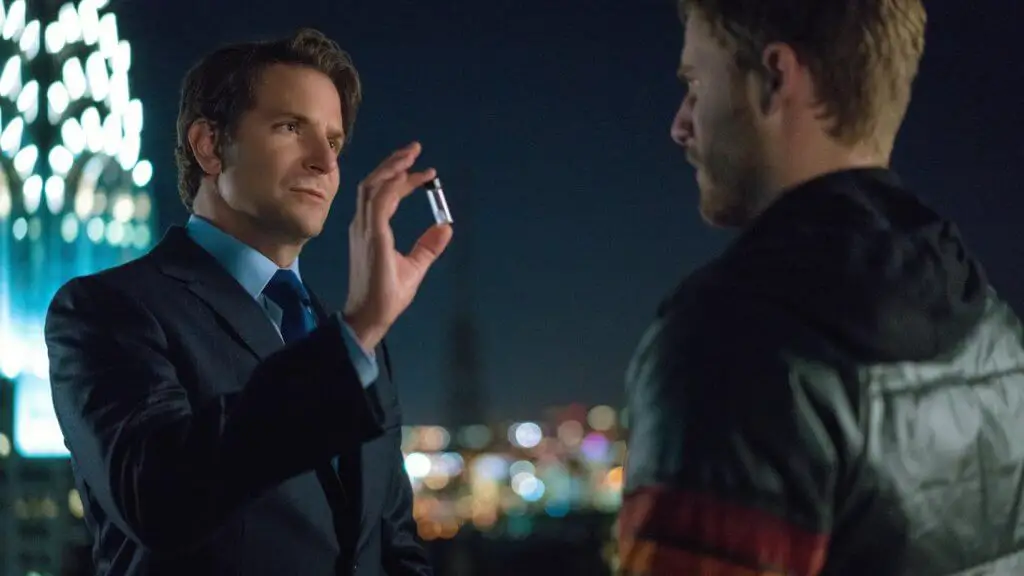 Just like other shows like Lucifer, Limitless is a 2011 American science fiction thriller film directed by Niel burger and written by Leslie Dixon. It is based on the 2001 novel 'The Dark Fields'.
Limitless was released on March 18, 2011, and became a box office success.
Limitless is a light and fun show, it was kind of a bummer when it got canceled. Makers had put a ton of effort into all of the episodes. There is only one season because CBS chose not to renew it as they felt the series had come to a natural conclusion, and as of present, this has not changed.
Related| 10+ Terrific Shows Like Breaking Bad That Will Blow Your Mind (Updated 2021)
7. iZombie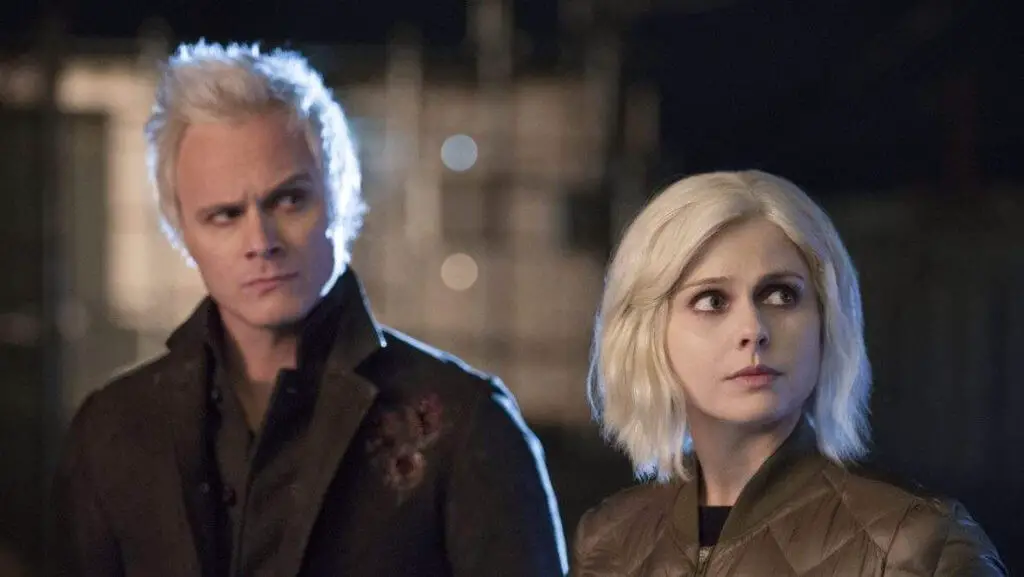 iZombie is an American supernatural procedural crime drama television series developed by Rob Thomas and Diane Ruggiero-Wright. The series premiered on March 17, 2015, and ran for five seasons, ending on August 1, 2019.
The show is based on the comic by Chris Roberson and Michael Allred.
The show offers no shortage of laugh-out-loud moments. The rapid-fire jokes, the interaction between the characters, and the clever one-liners all add up to one seriously funny show.
8. Dirk Gently's Holistic Detective Agency
Dirk Gently's holistic detective Agency is a BBC America comic science fiction detective television series created and primarily written by Max Landis. There are a total of two seasons and 18 episodes.
This show is based on a humorous detective novel by English writer Douglas Adams. The dialogue, comedy, characters, action, and plot are all so awesome, just like others shows like Lucifer.
9. The Dresden Files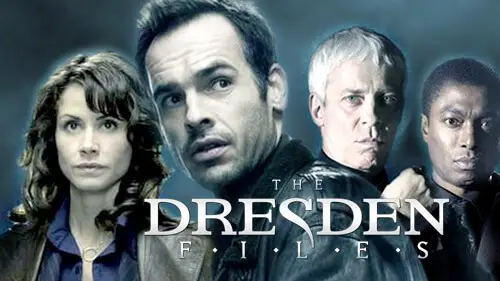 The Dresden Files is a series of contemporary fantasy novels written by American author Jim Butcher. There are a total of 8 episodes in this series.
The best thing about The Dresden Files, in my opinion, is that each additional book tends to build up the mythology within the series.
10. Grimm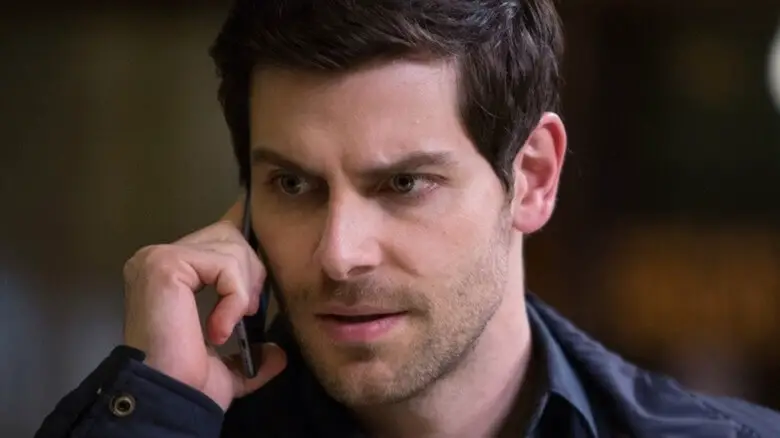 Grimm is an American fantasy police procedural drama television series created by Stephen Carpenter and Jim Kouf and David Greenwalt. There are a total of 123 episodes and 6 seasons.
Grimm is a really good show where you basically learn that Grimm's fairy tales were not really fair type after all. everyone loves shows like Lucifer and Grimm is a really good show.
Here it was, the list of 10 shows like Lucifer. No doubt these shows are funny at times but still, make your gut question things twice. Anyone would love to watch these hilarious shows, and we're sure, so will you!
Related| 10+ Magical Shows Like Peaky Blinders – Let Your Devils Live!