We know the magic of 'Breaking Bad' is making the audience go crazy. We can guess the show's popularity from the fact that the show has an IMDb rating of 9.4 out of 10.
CRAZY!
People have become crazy about Walter White. The show has everything that a good and wholesome show should have. It has comedy, suspense, drama, and plenty of thrill.
It is obvious that once you have seen such a web series, then you feel like watching more of it and more like it. If you have watched 'Breaking Bad' and you enjoyed it then yes, this article is for you.
Here, we have curated a list of 10 incredible shows like Breaking Bad. So pull your socks, honey.
10+ Magnificent Shows Like Breaking Bad –
1. Narcos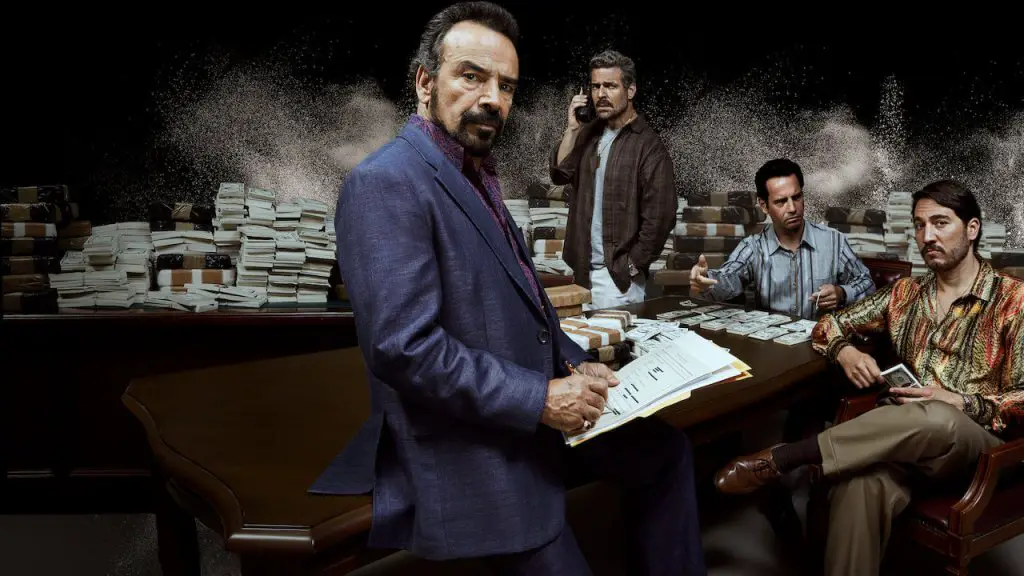 Narcos, the thrilling story of world-famous billionaire drug dealer Pablo Escobar. This popular series can be binge-watched on Netflix. Its popularity can be understood from the fact that it has an IMDB rating of 8.8.
The show stars Pedro Pascal as Xavier Pina, Wagner Moura as Pablo Escobar, and Boyd Holbrook as Steve Murphy.
The story of the drama is about the rise of the famous drug dealer, also known as drug lord Pablo Escobar. In the drama, the detailed scene of actions taken by the police as they battle in the war on drugs can be seen. We can also see the conflict between police, military, civilians, and political powers to control the drug markets or… be a part of it.
2. Mad Men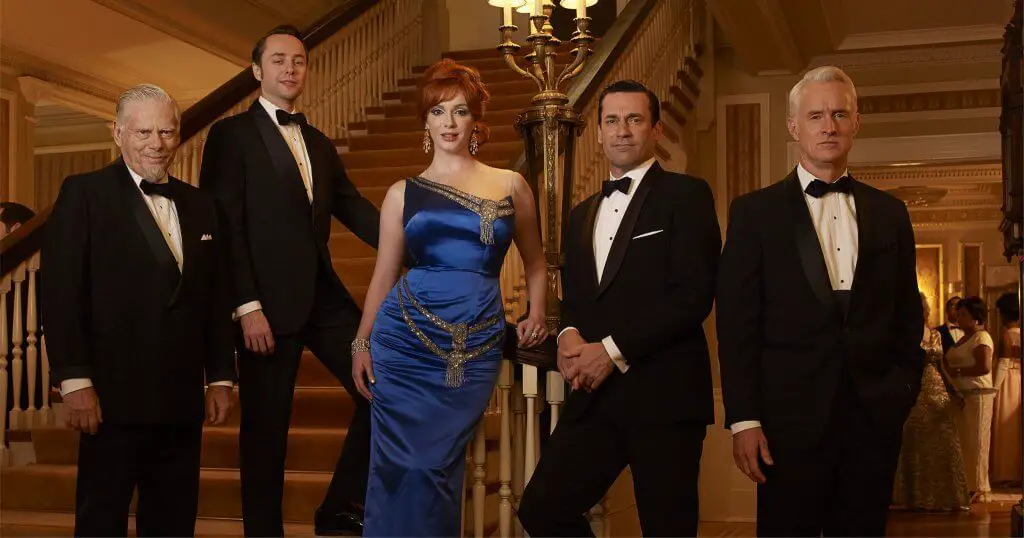 One heck of a show!
There are a total of 7 seasons of Mad Men. The show was premiered back in 2007 with the total number of episodes being 92, the series came to an end in 2015.
This thrilling drama series can be watched on Amazon Prime Video. The show has got impressive 8.6/10 stars on the IMDb.
The drama stars Jon Hamm as Don Draper and Christina Hendricks as Joan Harris.
The story of the show revolves around the main character Donald Draper. He is a creative director at Sterling Cooper in his native town New York. He tries to maintain the balance between his exceptional professional life and his personal life.
That's the thing about shows like Breaking Bad, they never let you predict what's going to happen next.
3. Dexter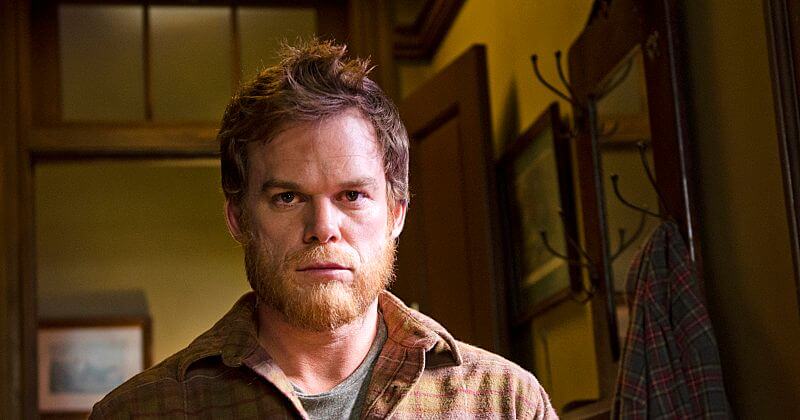 Crime thriller with action and a complete package of entertainment? – that's Dexter and shows like Breaking Bad for you!
Eight seasons, a total of 96 episodes, despite being such a long series, the audience watched it with great fervor and not only watched it but also started demanding to provide more shows like it.
This popular crime series can be binge-watched on Amazon Prime Video. The drama has secured stunning 8.6/10 stars on the IMDb.
The show stars Michael C. Hall as Dexter Morgon, Jennifer Carpenter as Debra Morgon, and David Zayas as Angel Batista.
Its story revolves around Dexter Morgan who is a man with homicidal tendencies. In the series, we can see that he has dual characters, one is the forensic technician for the police department and another is a dangerous murderer who kills heinous criminals in his free.
Related| 10+ "WOW!" Shows Like The Stranger Things Not To Miss Out On! (Updated August-2021)
4. Mr. Robot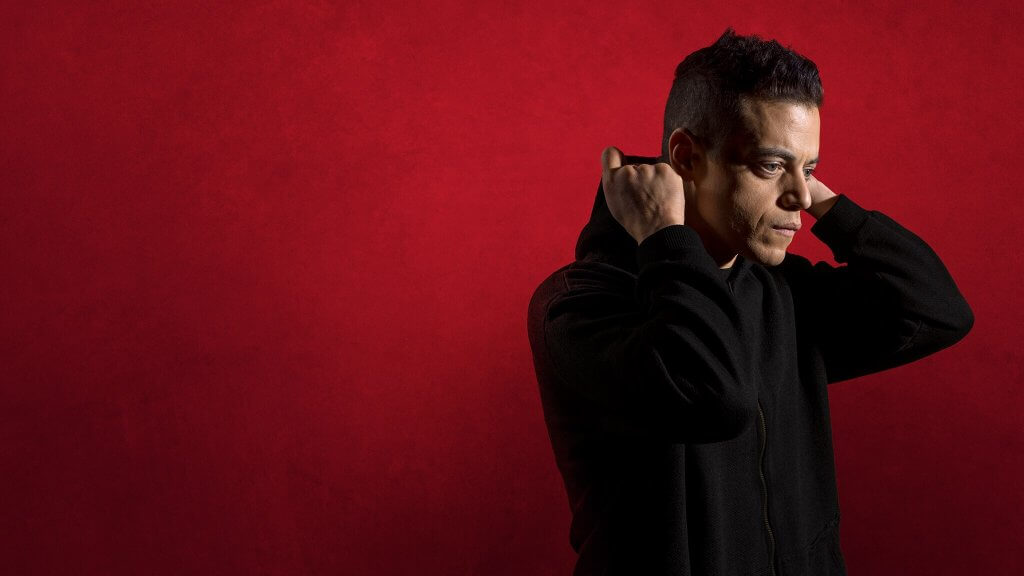 Mr. Robot has four Seasons and it can be watched on the Amazon Prime Network.
How popular is the show? The fame of the drama can be anticipated from the fact that it has gathered fabulous 8.5/10 stars on the IMDb.
The drama first aired way back in 2015.
It features Rami Malek as Elliot Alderson, Carly Chaikin as Darlene Alderson, and Christian Slater as Mr. Robot.
Elliot is a cybersecurity engineer who is suffering from depression and anxiety. He works for a corporation and is a brilliant hacker. The twist comes to the story when Mr. Robot, who is a cryptic anarchist recruits him to ruin his company.
Something more and different than the other shows like Breaking Bad.
5. House Of Cards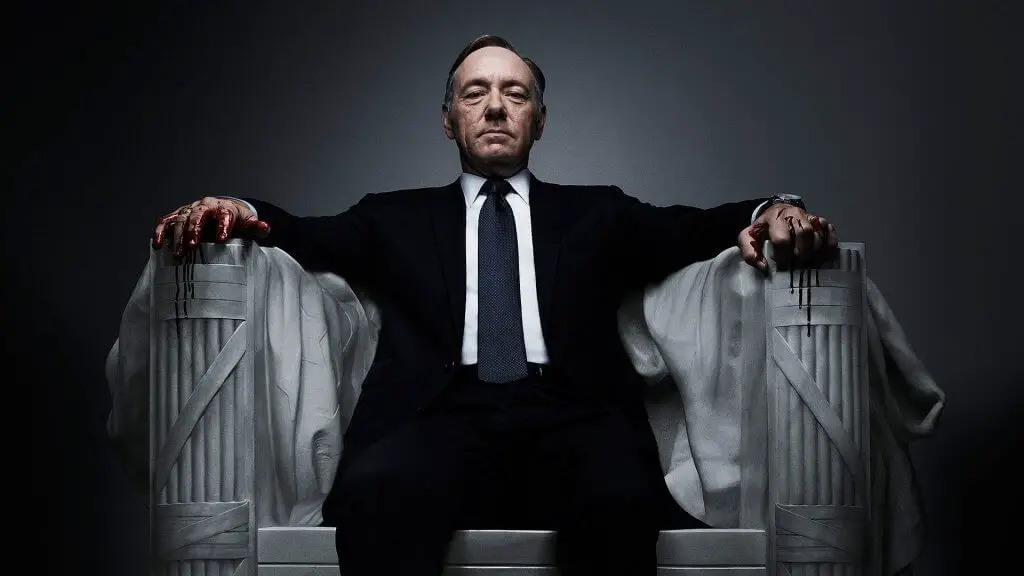 House of Cards is an American political TV drama and it is inspired by the BBC series of the identical name that premiered in 1919. This mind-blowing series can be watched on Netflix. It has an IMDB rating of 8.7.
The drama features Kevin Spacey as Francis Underwood and Robin Wright as Claire Underwood.
As it is said, it is based on real stories in a fictionalized way and shows the stories go straight revolving around the political drama!
Doy! Interesting!
Get us more shows like Breaking Bad!
6. Mindhunter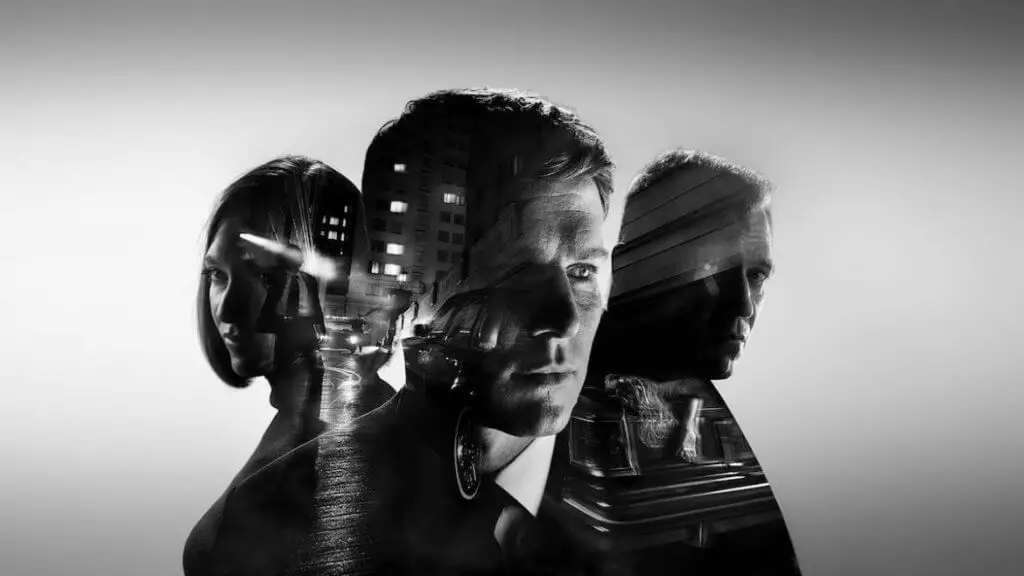 As the name suggests, this drama will hunt your mind.
Thrill with action and top-notch psychological drama?
What more can an audience want?
This thrilling drama series can be watched on Netflix. The craze of the drama can be estimated from the fact that it has collected staggering IMDb 8.6/10 stars on the IMDb.
Netflix seems to be on fleek and it is really creating good shows like breaking bad!
The drama has a total of two seasons. The first iteration was premiered on Netflix in 2017. The show features Jonathan Groff as Holden Ford, Anna Torv as Wendy, and Holt McCallany as Bill Tench.
It is a psychological thriller drama. In the drama the FBI agents Holden Ford and Bill Tench attempt to understand and catch serial killers by studying their psychology.
WOW! Can you think of something else? Nope! More shows like Breaking Bad, please! 
Related| 10+ Superficial Shows Like Dark That Will Keep You Hooked (Updated August-2021)
7. Luther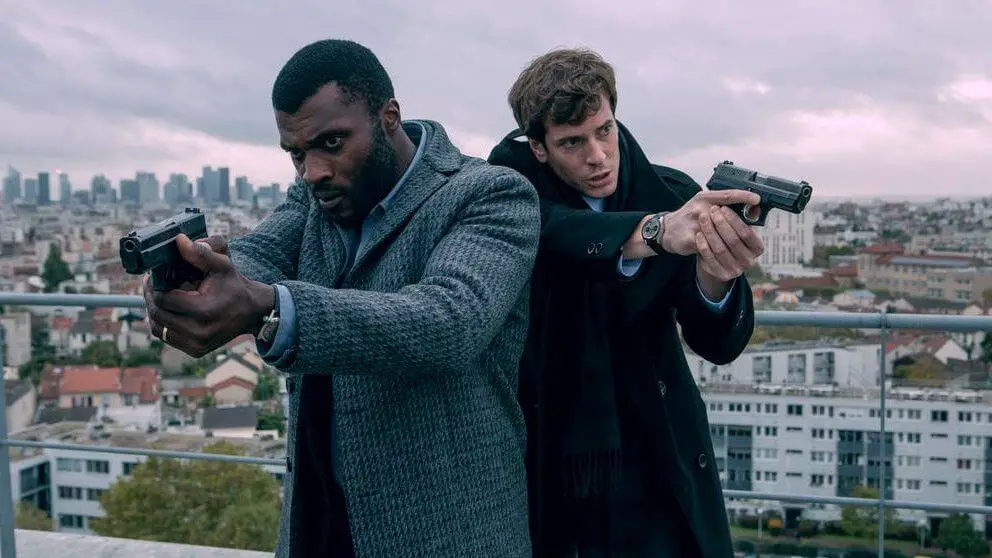 Luther, like other shows like Breaking Bad, is an English psychological crime drama television series. The show stars one of the famous Hollywood actors, Idris Elba as DCI John Luther. I don't think there is a need for more introduction to it.
If you want to watch this crime thriller, you will get it on Amazon Prime Video. Its stunning 8.4 stars on IMDb indicates how much people loved watching the show.
The drama features Idris Elba as John Luther and Ruth Wilson as Alice Morgan.
John Luther could not arrest a psychopath murderer, Alice Morgan, due to lack of evidence but with her help, he solves various cases together and the stories go on. The plot is very twisting all the time and it always creates suspense.
8. Ozark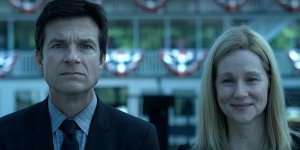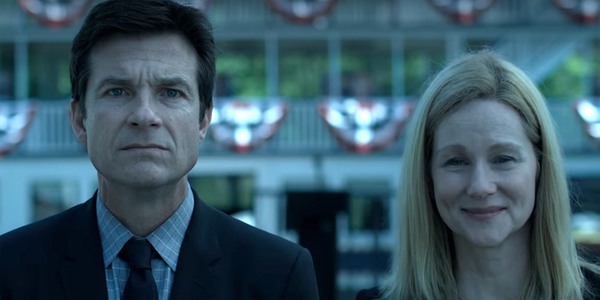 Ozark consists of 3 seasons and a kind of family drama in which the head member of the family tries to keep his family safe from several problems.
This mind-blowing series can be watched on Netflix. The series has been immensely loved by viewers and has scored a phenomenal 8.4 stars on the IMDb.
The series features Jason Bateman as Marty Byrde, Laura Linney as Wendy Bydre, and Jia Garner as Ruth.
The show revolves around Marty Byrde, a financial planner who changes his location from Chicago to the summer resort community in the Ozark with his spouse Wendy and his two kids following a money-laundering scheme. But after some time he goes wrong and thereafter he has to pay a huge amount of money to a Mexican drug organization to keep his family safe.
What now?
Related| 10 Shows Like Ozark- Uncanny Resemblance!
9. Fringe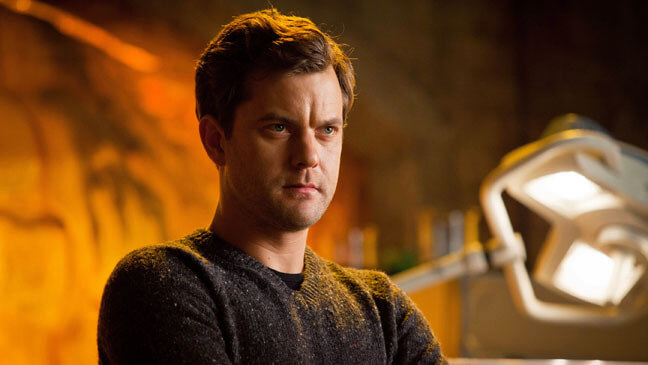 Fringe is one of the few excellent shows like Breaking Bad. The series was premiered on 9 September 2008. It has a total of four seasons. It is a science fiction web series with horror, drama, and mystery too!
This thrilling FBI drama series can be viewed on Amazon Prime Video. The show has a huge fan following and its all released seasons have been applauded by the audience as well as critics.
The show features Anna Torv as Olivia, Joshua Jackson as Peter Bishop, and John Noble as Walter Bishop.
Olivia is a special FBI agent who has to work with some crazy scientist Walter Bishop and his son Peter Bishop to investigate the various expects of fringe science.
10. Bloodline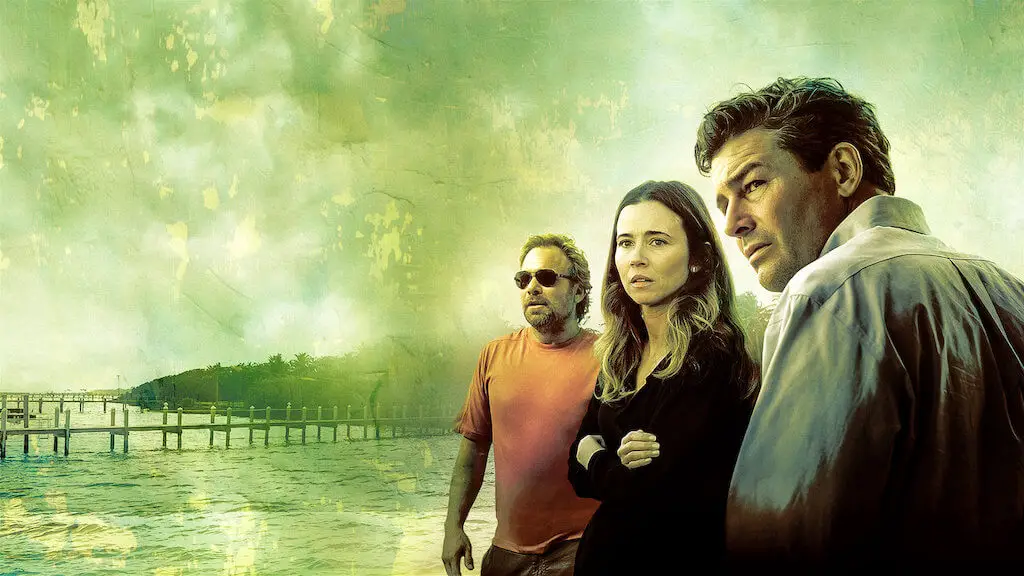 As the name of the series says, 'Bloodline', it is going to be quite bloodshed! for those who are fond of watching action-packed content, this drama is very good for them along with other shows like Breaking Bad.
You can watch this thriller on Netflix. The drama is quite fascinating and has secured fabulous 7.9 stars on the IMDb. The series was first premiered on 20 March 2015 and it has 3 seasons, and a total of 33 episodes.
The drama stars Kyle Chandler as John Rayburn, Linda Cardellini as Meg Rayburn, and Ben Mendelsohn as Danny Rayburn.
In the series we see the amazing exploits done by the Rayburn family. The Rayburns are honest-hard working pillars of Florida, but there is something mysterious about their past, as they have their dark secrets that they never want to be revealed.
What can it be? For that, you'll have to watch it!
Breaking Bad is a wholesome series in itself and once you watch it, you just need more of it, and that is why we got you the list of 10 shows like Breaking Bad! that was it. Just start watching these shows and you'll not regret it!
Related| 10+ Magical Shows Like Peaky Blinders – Let Your Devils Live!