Have you ever thought of more shows like Homeland that will give you the same political and psychological thriller? There is no way to answer that, but here is a list of 10 dramas available exclusively for you.
The show 'Homeland' belongs to the spy genre's best. It centers around Carrie Mathison, a CIA operative who believes that a captured war hero has been turned into an enemy. With seven seasons under its belt, Homeland's plotline has evolved a lot from where it began. Carrie's story ends with the eighth season.
The universe of spies has always been a fascinating subject for audiences. Watching secret agents working in dangerous conditions, saving the country, or even saving the world has always been entertaining. And I know that you also want the same enjoyment so we are ready with this catalog that will really bewitch you.
And if you are also willing to know what is behind Homeland then here you will also get that reason, with that a short description of all shows will also be given.
10+ Thrilling Shows Like Homeland To Entertain You
1. Fauda – Netflix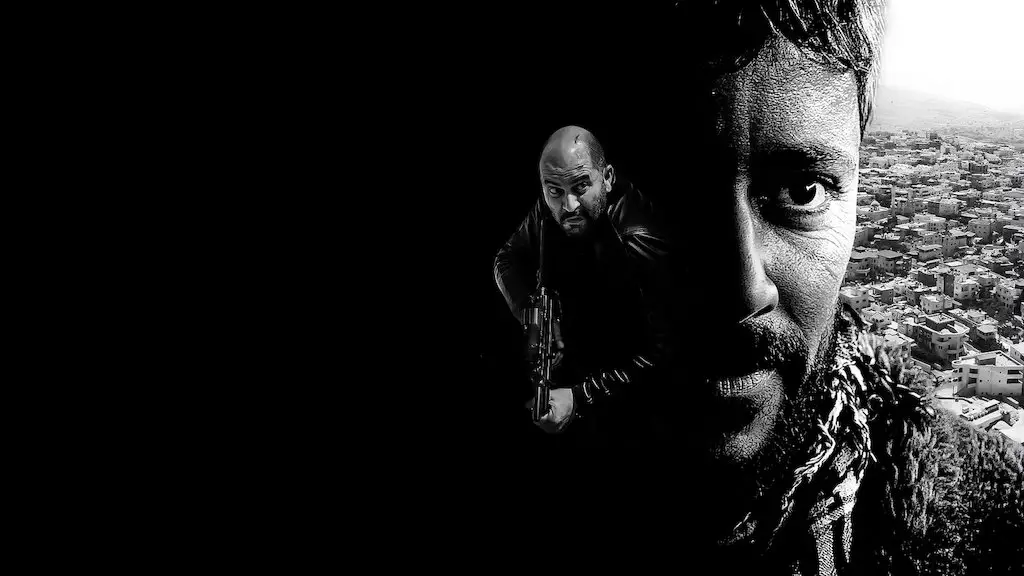 The success of Homeland is thanks in large part to its Israeli roots. To experience the same sense of conflict, espionage, and drama, take a look at the international hit Fauda from our list of shows like Homeland.
Among the characters in this Israeli series is Doron (Lior Raz), a soldier when he discovers that the Hamas terrorist who was supposed to be dead is actually alive and planning more attacks, he returns to action. Doron infiltrates the terrorist group by going undercover, which puts people close to him in danger. And like Carrie, Doron has also troubled to complete his operation. There are those who praise Fauda for the way he humanizes the Palestinian side of the Israeli-Palestinian conflict, which strengthens the drama.
Related| Fauda Season 4 Release Date, Cast, Renewal Status, And All Crucial Updates
2. Prisoners Of War – Hulu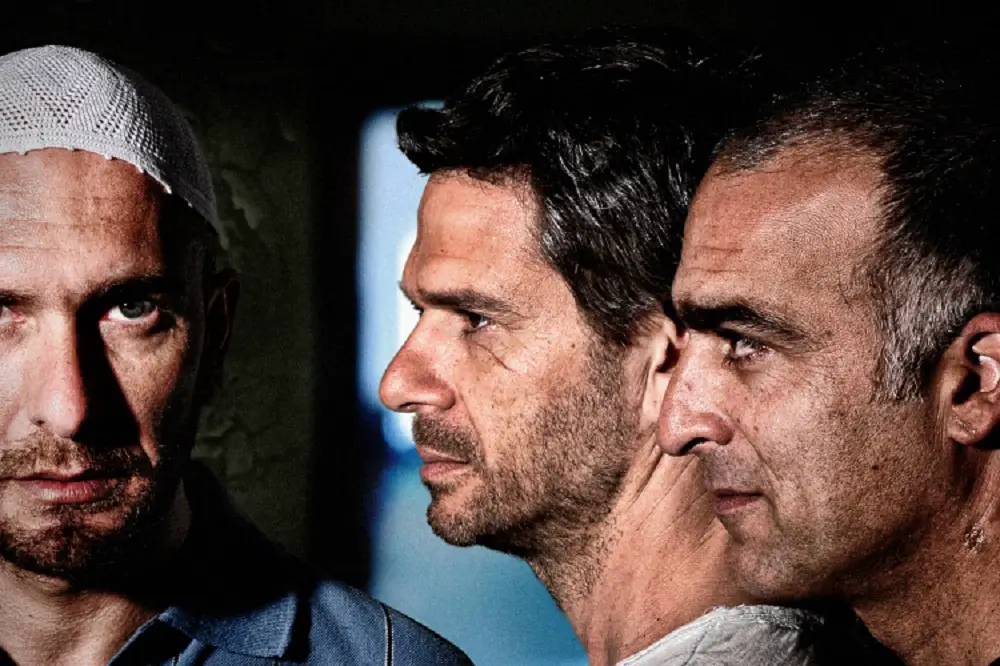 Homeland would not have been possible without Prisoners of War, this award-winning Israeli drama series was released in 2010 and revamped for eight seasons. Although Homeland evolved into its own show, Prisoners of War offered Homeland creators Alex Gansa and Howard Gordon the idea to center on Americans returning home from captivity after years of imprisonment.
The drama shows the difficulties of readjusting to back home when families move on without them. Two prisoners of war return to Israel and find the world they left behind has changed dramatically… Like Nicholas Brody (Damian Lewis), the officials discover those prisoners are keeping things secret.
The premise of Prisoners of War is enough of a departure from Homeland to make it somewhat of a companion piece to it, and in some ways, it's better as it focuses on family drama instead of the CIA's terrorist operations. This one is for fans of Homeland's initial seasons in our list of shows like Homeland.
3. Sleeper Cell – Hulu, Showtime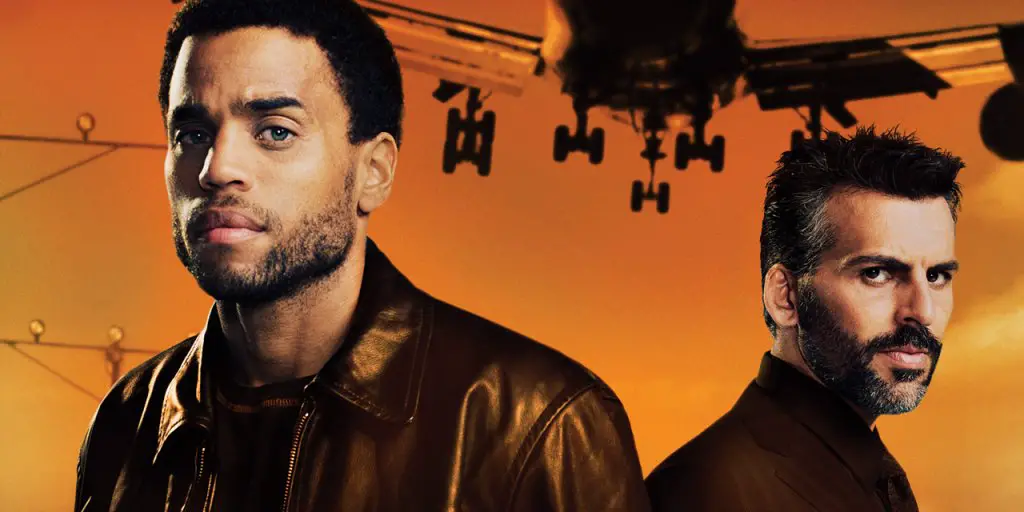 One of television's first shows that deals directly with 9/11 is Showtime's Sleeper Cell that debuted in 2005 and ran for two seasons.
During the drama, an undercover FBI agent (Michael Ealy) is assigned to infiltrate a terrorist sleeper cell. The terrorists come from diverse social and racial backgrounds and have varying ideas about Islam and its purpose. A specialty of Sleeper Cell is to bring up issues that have fractured the Muslim population, such as the violence used by radicals, as well as to generate paranoia that anyone regardless of their skin color could be an agent of domestic terrorism.
4. Tom Clancy's Jack Ryan – Amazon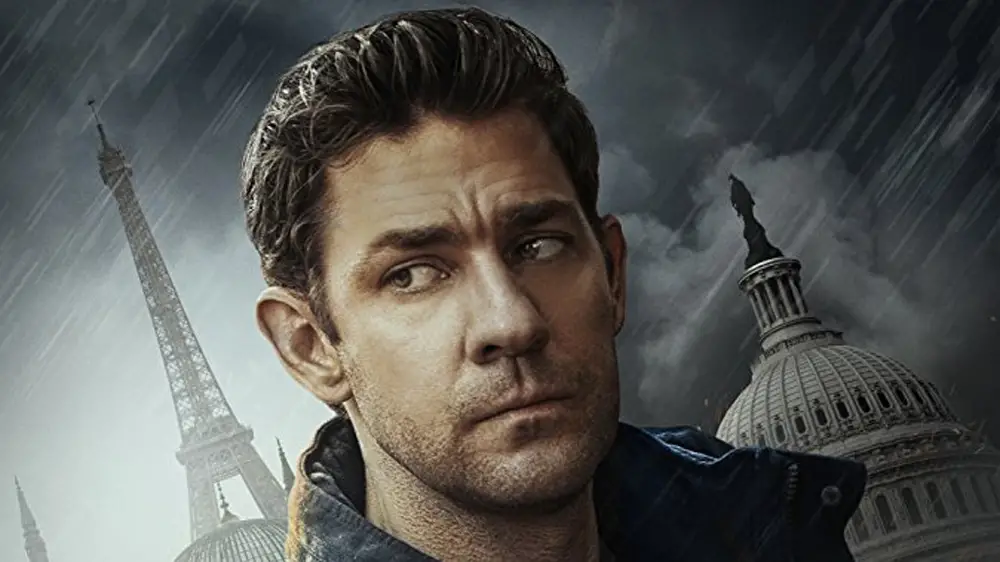 John Krasinski takes only a few minutes to give up his Jim Halpert image, sheds his frumpy appearance, and becomes America's version of Jack Ryan, the literary action hero. Tom Clancy's Jack Ryan shows Jack Ryan's development from a desk jockey to one of the CIA's greatest assets, exploring the CIA agent's background.
Like Homeland, Jack Ryan had incredible on-location shots around the globe, which made it TV's best-looking spy thriller(thanks, Jeff Bezos!) the action was intense, too, with an impressive action crew. The story isn't quite a character study like Homeland. In fact, it is based on the books that made Tom Clancy a household name – particularly in Season 1.
5. The Americans – Amazon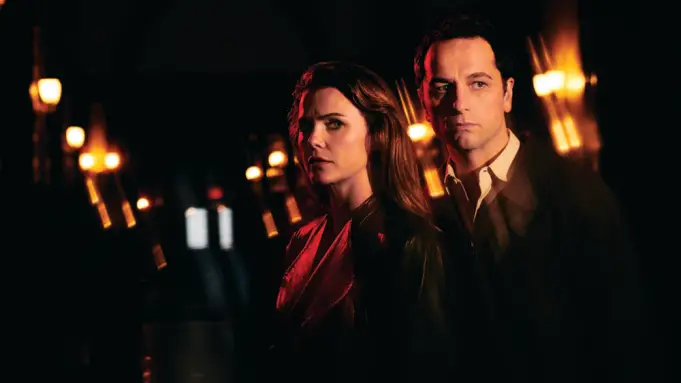 If you like spy shows but haven't watched The Americans yet, then turn around and keep walking. One of the best dramas ever produced by FX isn't just a spy show, it's one of the best TV shows ever created. A pair of Russian spies are playing as a family of American citizens in the 1980s, not only as Americans but also as Americans with two American-born children who are unaware of their parent's work.
Matthew Rhys and Keri Russell give outstanding performances as spies. In The Americans, you'll salivate over the low-tech spy games of the period, but the real drama starts when a neighborhood CIA agent suspects something to be amiss with the family. It also has agents which encouraged me to include it in our list of shows like Homeland.
Related| 10+ Enthralling Shows Like House of Cards That Take Guts To Watch
6. London Spy – Netflix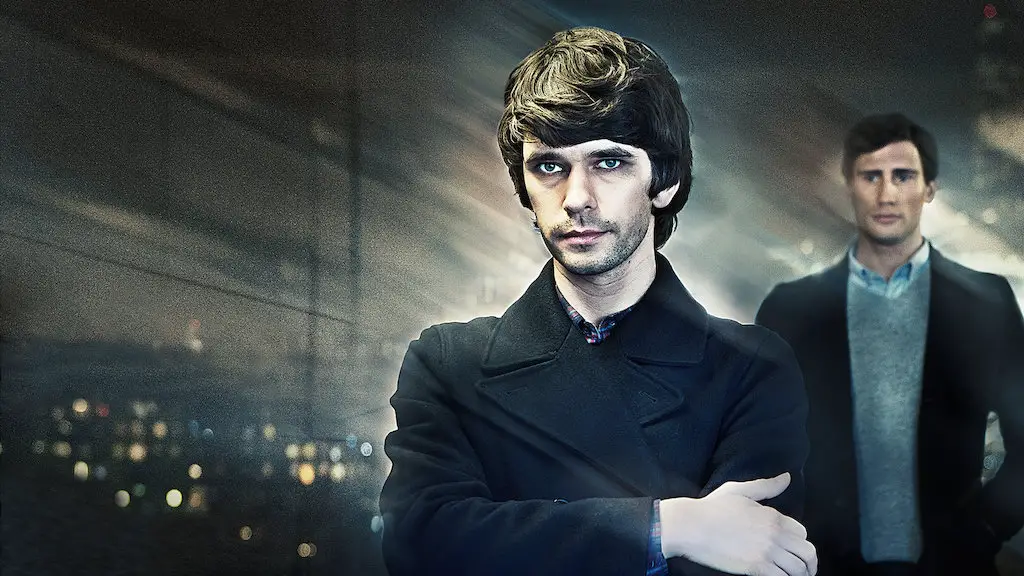 Throughout its early seasons, Homeland was beloved for its complex love story between Carrie and Brody. She was a CIA agent; he was a prisoner of war and national hero who had been secretly persuaded by his captors to spy on America. In London Spy, a drama on BBC Two starring Ben Whishaw(Danny) as a man who turns out to be a spy after he found his boyfriend, Alex dead, counterspy and love meet again in our list of shows like Homeland.
A well-written drama with a lot of romance (he's dead!), and a lot of thrills. Moreover, it can be completed in one afternoon with five episodes only.
7. Bodyguard – Netflix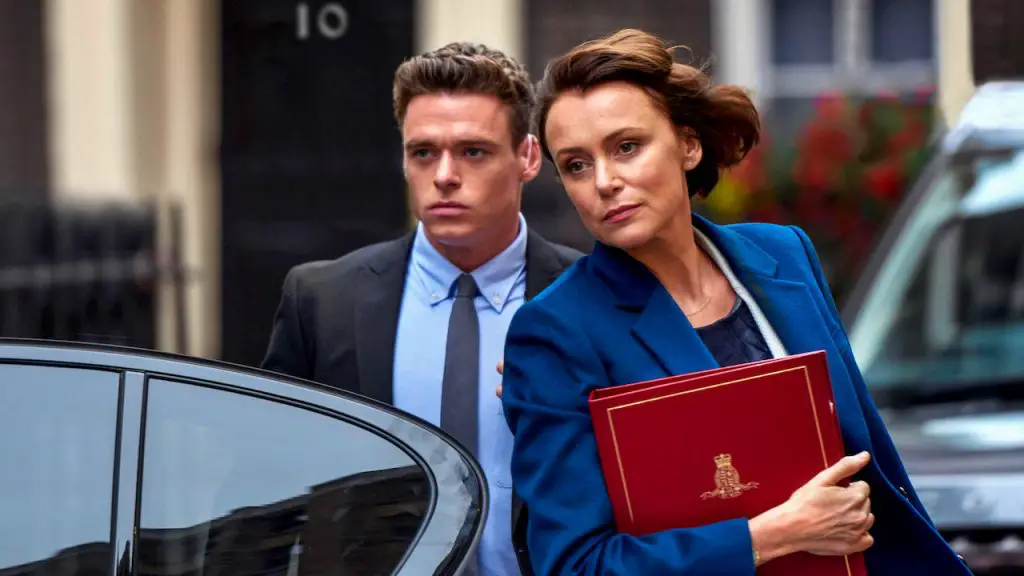 The thrilling cat-and-mouse sequences of intelligence and counterintelligence that found Homeland so popular, followed by massive explosions and mayhem, will make you want to watch Bodyguard also. The highly intense six-episode BBC series may waste a few moments of your life, but it's also worth it as creator Jed Mercurio (Line of Duty) focuses on a former military man who becomes a bodyguard for a controversial British politician.
The series, like Homeland, deals with forbidden love and possible mental issues, but what sets it apart is its ability to hold viewers' attention as bombs threaten to explode and shootouts spray glass everywhere. It also has a stellar performance from Richard Madden (Game of Thrones's Robb Stark), who plays the title character's bodyguard.
Related| Bodyguard Season 2 Release Date, Cast, Plot, And All Newly Arrived Updates
8. 24 – Hulu, IMDb TV (free)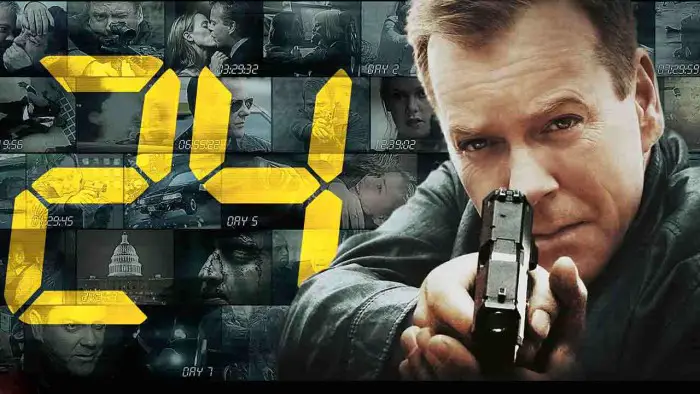 Prior to Carrie Mathison running around and cursing at federal ineptitude and terrorist threats, here is a man named Jack Bauer doing the same thing (which one curses more often, Carrie and her F-bombs, or Jack and his "DAMMIT"?) A new action hero, Kiefer Sutherland, hunted terrorists through any means necessary in TV's post-9/11 series 24, which debuted in November 2001.
I don't found any reason to not put it on the list of shows like Homeland.
9. The Bureau –  Sundance Now, AMC+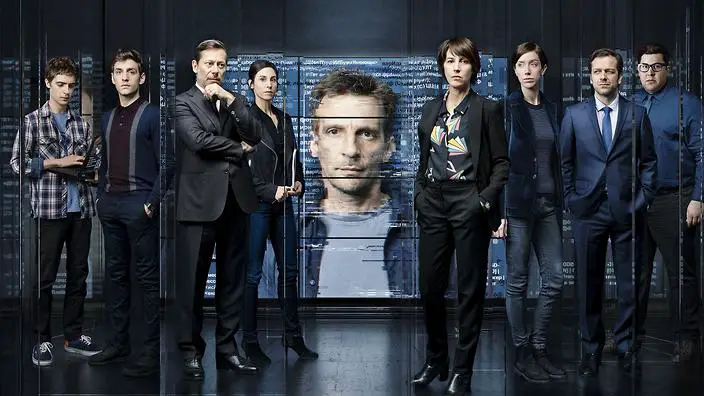 With a title like The Bureau, you could say you'll scratch those spy itch after Homeland goes out with a bang. In this show, agents go on long undercover missions in areas of interest such as the Middle East and Northern Africa under the auspices of France's Directorate-General for External Security, a kind of CIA for France.
Having been undercover for six years in Syria, the main character is now being returned to Paris. He must reconcile with his family after spending time abroad with a new lover he cannot keep away from, a woman who has secrets of her own. You will reward your patience as well as gain an insane amount of attention from this show like Homeland.
10. Agent Carter – Disney+Hotstar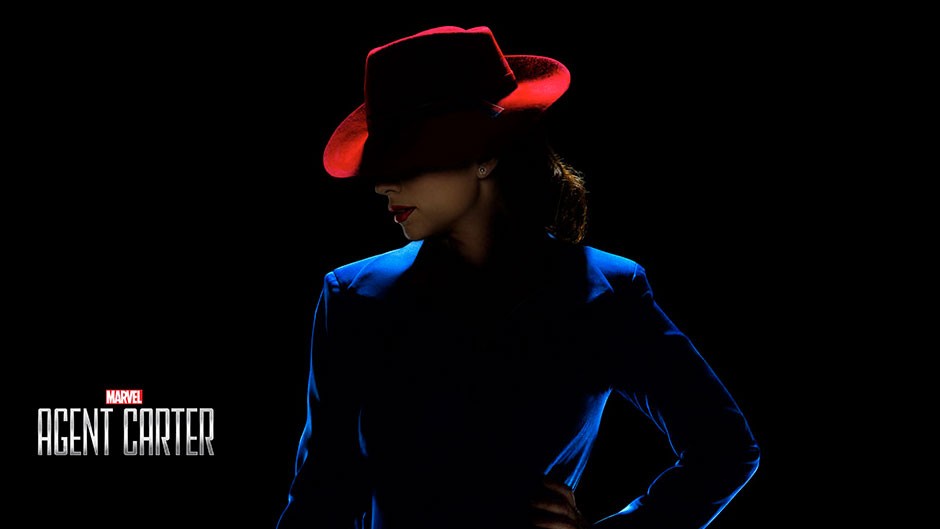 Peggy Carter is straight out of Marvel Comics' Avengers world. Taking place a few years after Captain America: The First Avenger, the plot takes off from there. After Steve Rogers' presumed death, Peggy has to return to secret agent life. Marvel's Universe was not only expanded upon in the show but some characters' origin stories were also given.
The struggle of Howard Stark, the role of Jarvis, and the creation of S.H.I.E.L.D. are examples. Though it was critically acclaimed, the show was canceled after two seasons. Peggy Carter is a great character, so why not include it in our list of shows like Homeland.
11. Alex Rider – Prime Video & IMDb TV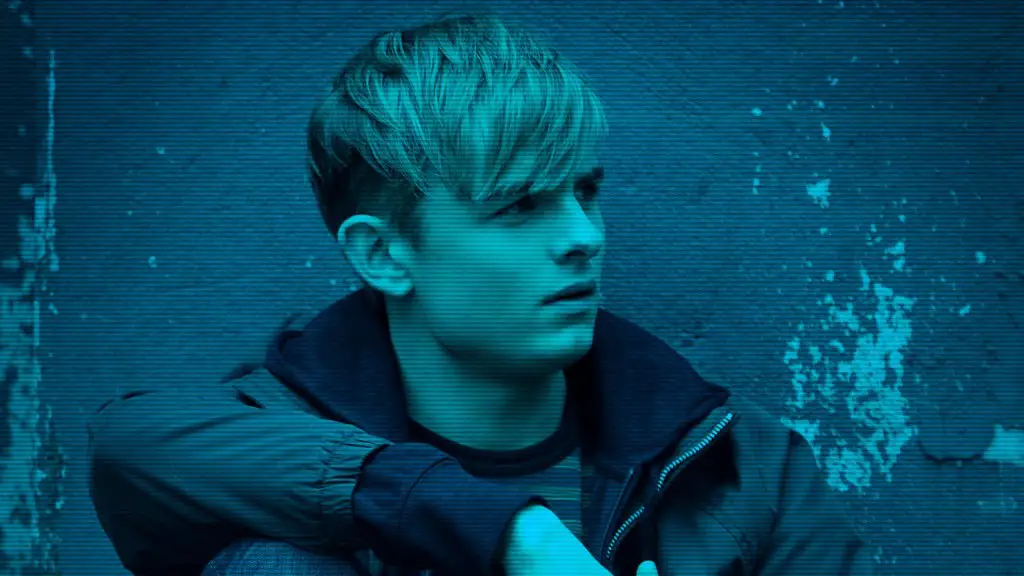 Bored by watching the slow-paced scenes of Homeland but keen to get the same spy thrill in some fast-running primetime? If yes, then Alex Rider will be the perfect match for your desire.
It is a show based on a teen name Alex who has got a job in an M16 wing for sieving the academy full of rich men. It is a task belonging to him for which he has been specially recruited. Although this series will run fast, the dedication of Alex for his work will make you reach that level of enjoyment as homeland gives you.
12. Homecoming – Amazon Prime Video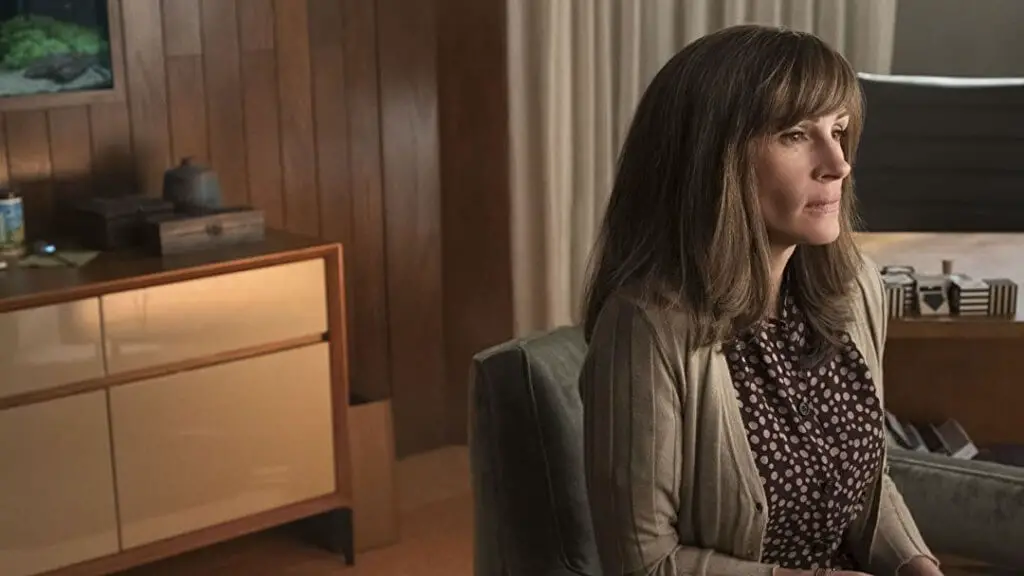 Can we imagine the problem faced by soldiers adjusting in nonmilitary societies? No, we can't. Homecoming may give you the answer to such a clumsy question.
It shows the story of Heidi Burgman who plays the role of a social worker in one titular society for ex-military men. The drama will fascinate you more with the introduction of the US Defense Department and their questioning and answering with Heidi. So there is an investigation, suspense, and detective stuff that you need as a fan of Homeland.
13. Breaking Bad – ITV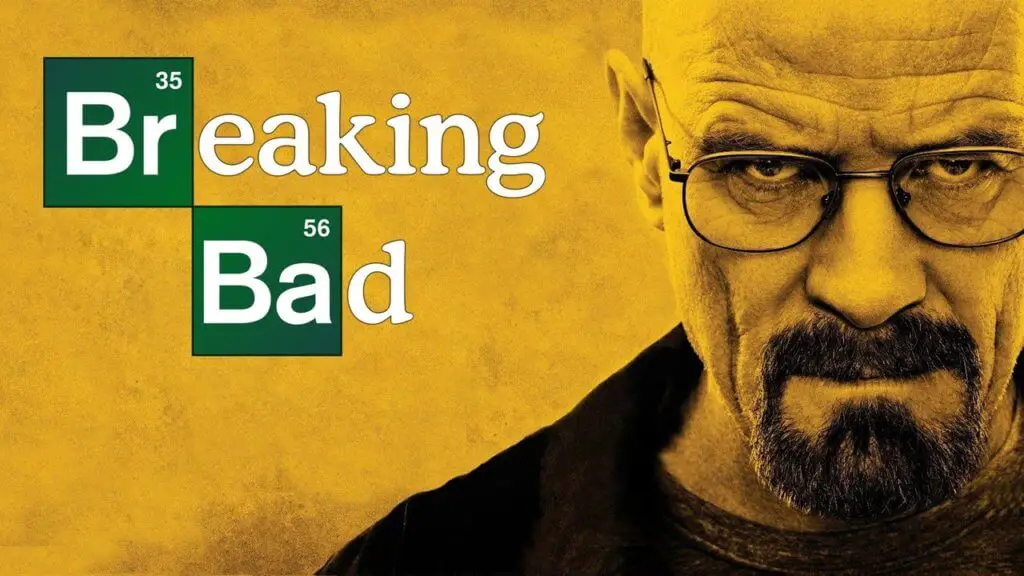 Breaking Bad sets around a man named Walter White which shows how the knowledge of a teacher turned disastrous for his family. 
So if there is something illegal then there will be the police and if there is police then thrill and fighting can't be removed from scenes. The way Nick Broydos does illegal things in Homeland for positive purposes, in the same way, Walter also does all the bad just for his family. So the makers leave a big question of selecting the right one for us. And this unique feature of Breaking Bad allows me to put it in Fiferst's list of shows like Homeland. 
14. Hannibal – USA Network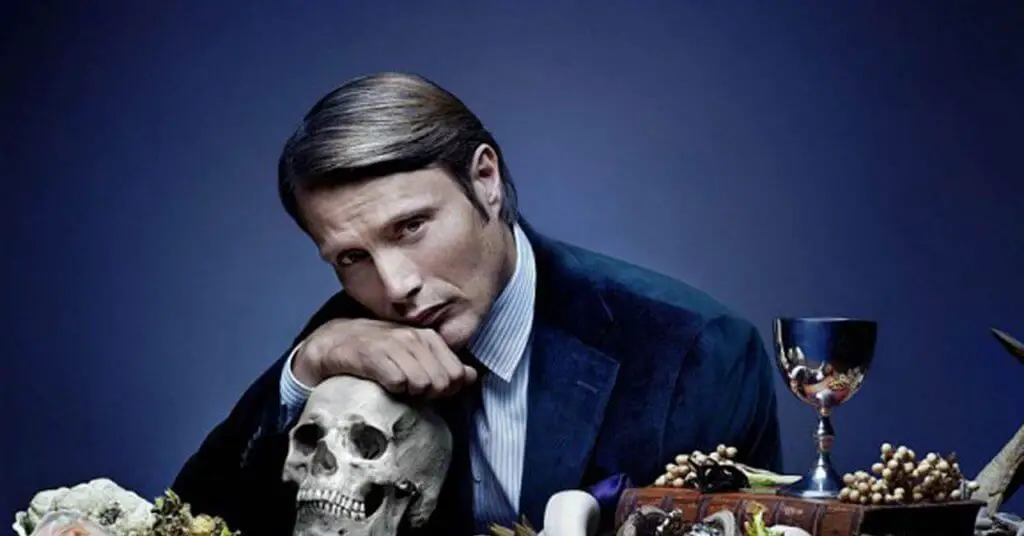 The relationship between Hannibal Lector, a forensic psychiatrist, and Will Graham, an FBI agent is the reason behind putting this show in our list of shows like Homeland. 
Hannibal is a serial killer who hides his own identity and plays the role of a Psychiatrist, who helps agents in catching the criminals. He is assisting Will in catching the murderer who he himself is. This bond reminds us of Carrie and Nick from Homeland. Now, what's new there will be answered by the show. And for that, you need to watch it.
15. Quantico – ABC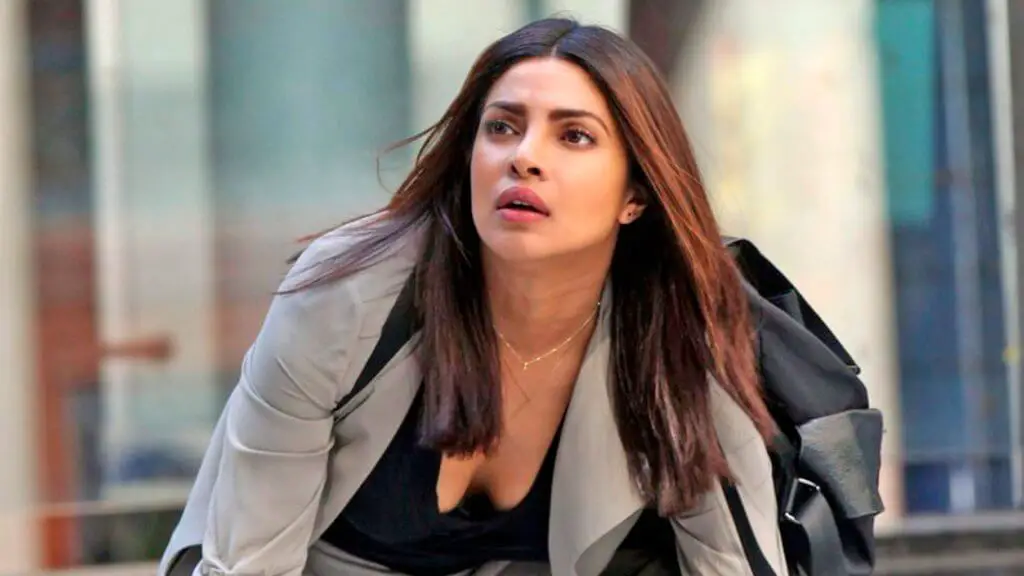 Till now, you have seen covert agents running after criminals but have you thought of getting something where you see the police fighting for themselves. Quantico can give you that feeling in a very mysterious manner. 
Priyanka Chopra is playing the role of Alex, an FBI agent who becomes a suspect in a terrorist attack. And then the story of proving herself right begins. Like Homeland, here you will not see covert agents catching the criminals but here you will find police in the same action. So if you want to watch the hard work of the police, then it is for you.
16. Spooks – BBC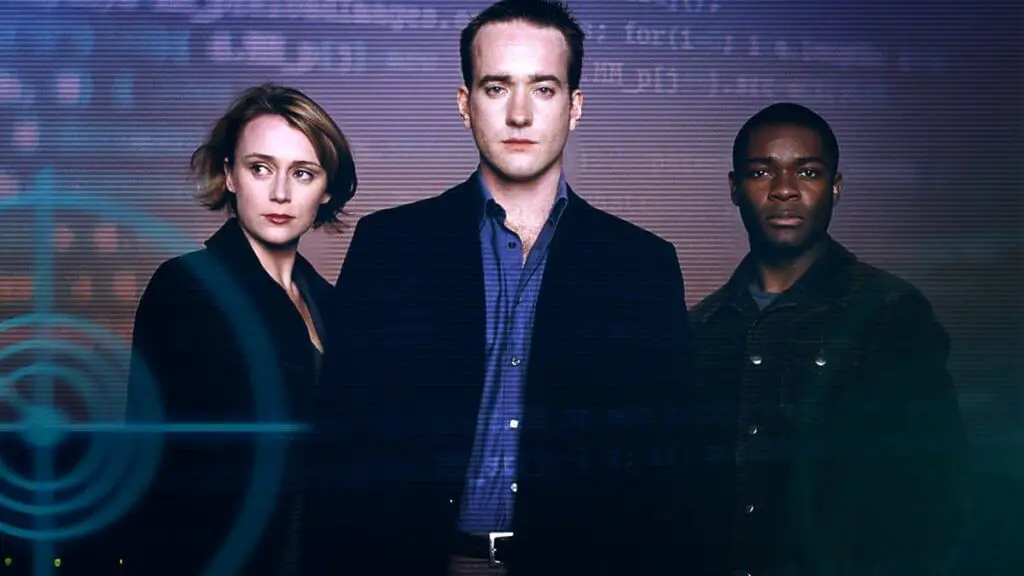 If you want some adventure for the long term then Spooks can give you long-running leisure as it has ten seasons and it does not end here, the creators have also shown positive signs to make more new seasons of the show.
Spooks is mainly centered on MI-5 officers and their work. Since the wing is of spy agents, the action and thrill are the must one. As a big fan of Homeland, we need that level of mystery and action, and the crocs, reviews and such a long run of the series are promising that level of entertainment.
This show has seen lots of changes in its name from region to region but let us tell you that Spooks and MI-5 are the same, so don't be confused.
17. Reilly, Ace of Spies – ITV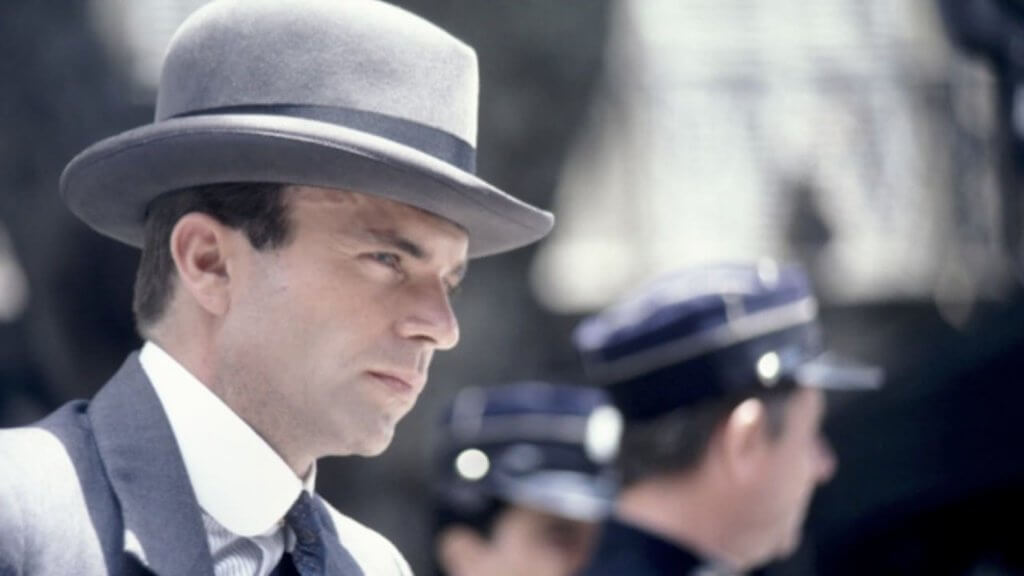 Hearing the story of spies is always an adventure for people like us who are fond of shows like Homeland where spies are seen at work. How do we feel if we get the real story of Ace of Spies? It will be fascinating, and this show is going to give you that story.
Reilly, Ace of Spies is the show based on British spy agent Sidney Reilly who is known as the king of the spy world. You may have some doubt about its authenticity but let me tell you that the whole show is taken from a book written by the son of Reilly's fellow. So it is trustworthy and time-worthy as well.
18. Espionage – ITV & NBC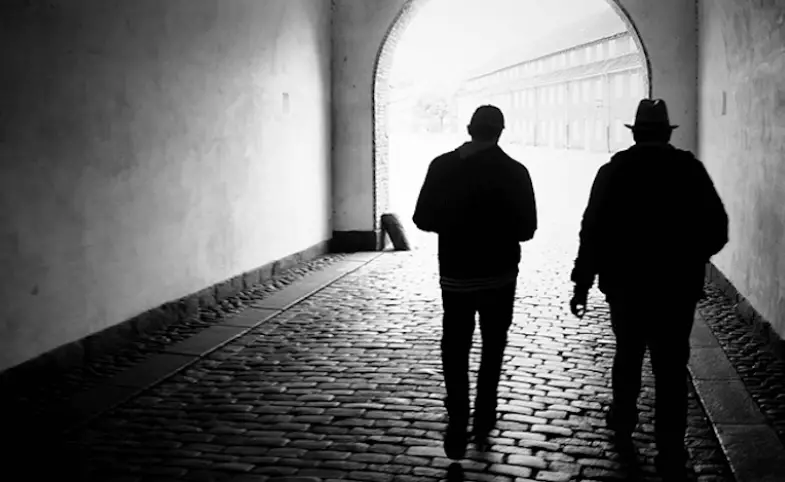 Is there any thought of watching the spies on a black and white screen in your mind? If yes, then Espionage is that drama in our list of shows like Homeland?
Espionage has the ability to make you feel the world war circumstances and struggling condition of spies. Another good thing is its variability, it offers you the story of spies from different parts of the world. It may look old to you but its thrill is presented as it was at that time.
19. Game, Set, and Match – ITV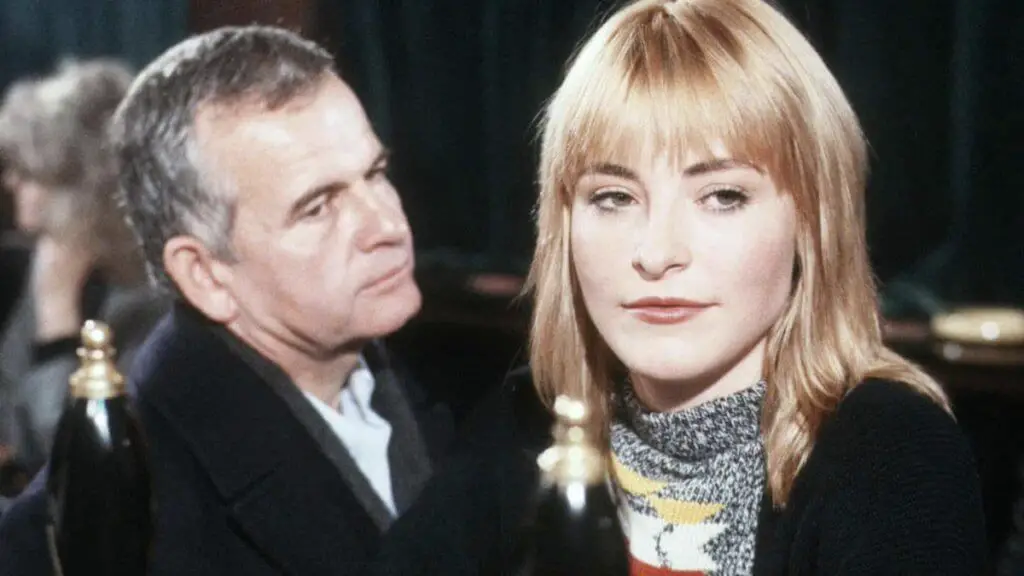 We would like to place another gold piece from the old world, and it is Game, Set, and Match that was released in 1989 in the United States. This show has one special thing in its name and that is the books on which it is based. 
There are three books by Len Deighton named Berlin Game, Mexico Set, and London Match. So makers have taken a very dynamic name containing all three books. Like other shows, it is also based on spy agents. It tells the story of Bernard Samson who is assigned to find the culprit in his organization but in doing so he becomes the main culprit. So, this twist will surely entertain you.
20. The Night Manager – Prime Video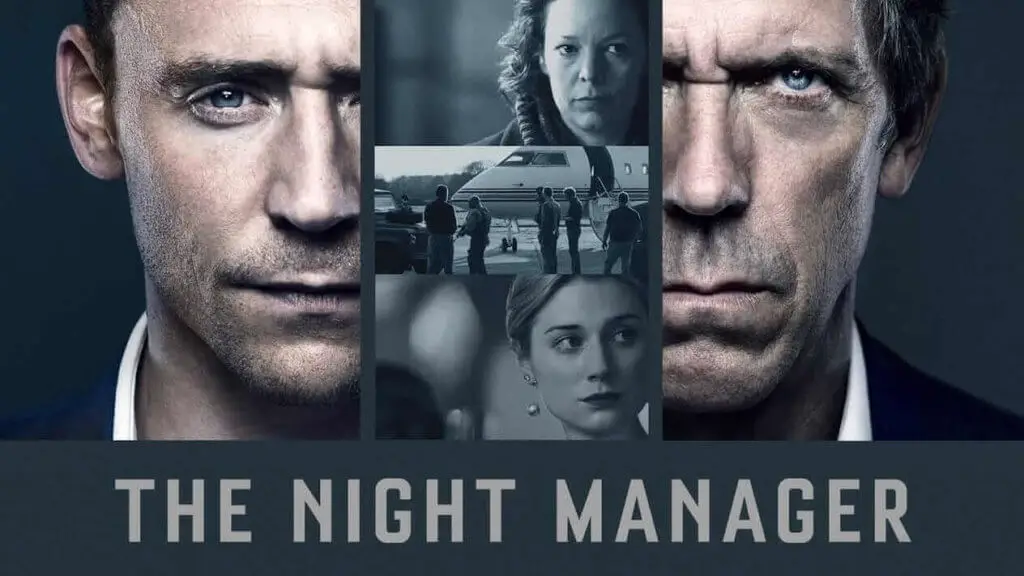 Lastly, I want to place something special that I personally like the most. It will show you the full conversion of a normal night manager at a hotel into an important spy for the organization. 
The character Angela Burr is the person behind the turning of night manager Jonathan's life. He made him investigate the arms trading market which is running illegally. As a lover of homeland, this show fascinates me a lot and it will also give you the same satisfaction. I'm placing this show in my list of shows like Homeland.
There are a lot of shows like Homeland on our list that are very popular in their category and have received immense love from the audience. So, you should start watching all these shows one by one. As soon as you watch the first drama, you will be attracted to see the rest.
Related|