Money Heist or La Casa De Papel, a glorious name among the all-time top shows and favorites on Netflix, recently arrived with the finale of its fifth season in December 2021. The show really needs no introduction. Even if you haven't watched it, it is highly probable that you must have at least heard its name somewhere or the other.
If popularity lies in the question, Money Heist can be considered a high standard. With the kind of craze and appreciation that it successfully generated for five seasons, it is obvious that fans would be ready to welcome Season 6 with open arms.
Here we(fiferst) are to let you know about the honest chances of Money Heist Season 6 along with all the available information that is certain to excite every show fan –
Money Heist Season 6 – Talking About The Show!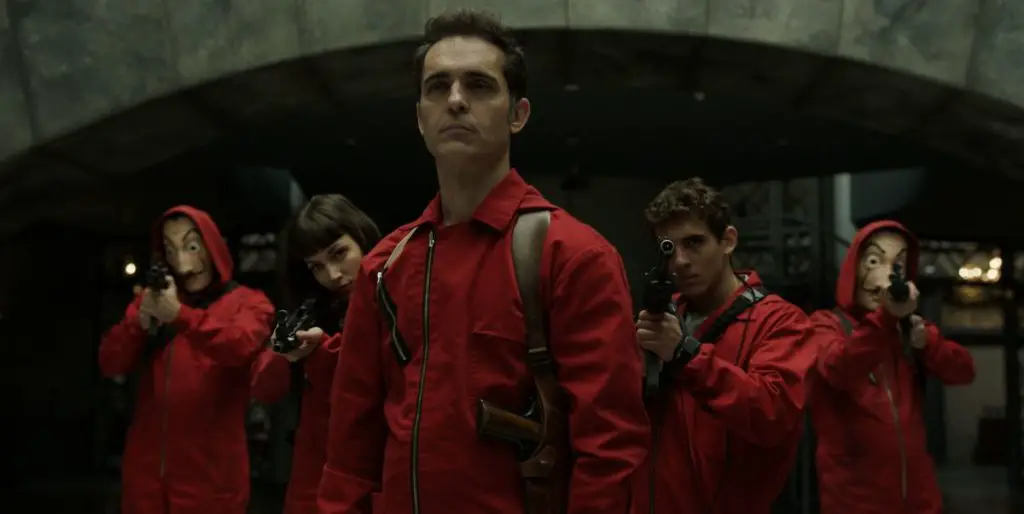 Money Heist is not an unknown name across the streaming platform, Netflix. This Spanish heist also known as La Casa De Papel revolves around two heists on the Royal Mint of Spain and the Bank of Spain.
This thrilling crime drama is narrated from the point of view of Tokyo who is a partner in crime in these heists prepared, planned, and led from the front by the Professor. This criminal mastermind and mysterious Professor forms a gang of eight people who are then given code names – Tokyo, Berlin, Rio, Nairobi, Denver, Oslo, Moscow, and Helsinki.
As per the planning of the Professor, these robbers enter the Royal Mint of Spain and aim to execute a heist that has never been heard of before. They take hostages inside the premises of the Royal Mint to be able to have their way with the authorities. Without spoiling the suspense, all we can tell you is that this heist results in a showdown with the police.
It doesn't end here. This gang then goes ahead to execute a second heist at the Bank of Spain. Ultimately, they have to deal with the police and a face-off is unavoidable. The second part of the fifth season has disclosed the result of this heist and concluded the series (WE ARE GIVING NO SPOILERS).
Will There Be A Season 6 Of Money Heist?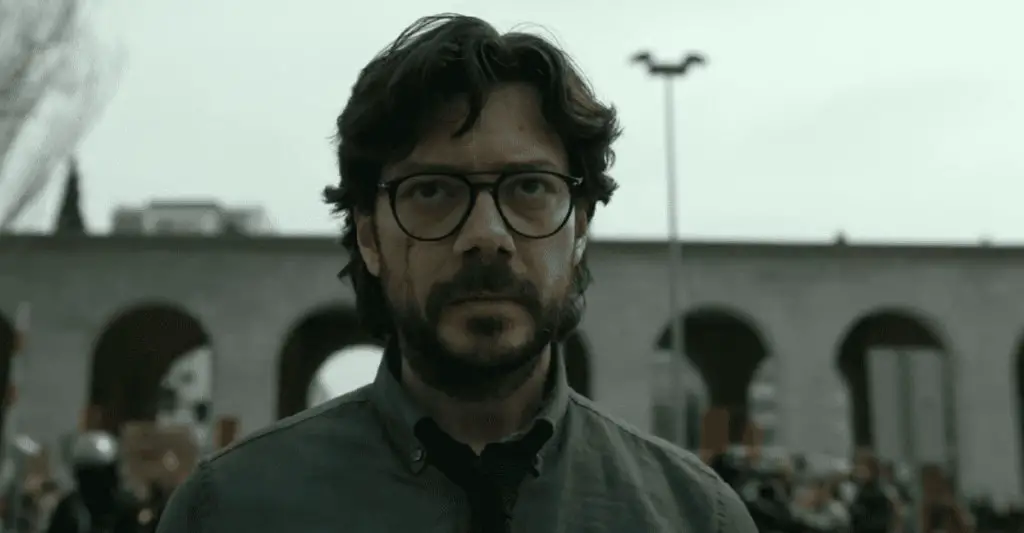 The fifth season was released in two parts. Netflix premiered the first half of the fifth installment with five episodes in September 2021. The next five episodes of the fifth installment were released in December 2021.
There is some good news as well as some bad news for the fans. The bad news is that Money Heist Season 6 would not see the light of the day. The series has officially met its end with the fifth season. However, it ain't that bad a news. It should not even be a shock for the fans. Why and how?
Fans were already aware of these circumstances because Netflix had confirmed it last year itself that Season 5 would be the last in the series. However, makers of the series have announced a spinoff to the thriller series and this ensures that the end has still not come.
A part of this story will be picked up and focussed upon in some way. You might not get what you had been looking for but you'd get something that is worth looking forward to. This spin-off titled Berlin has been confirmed to arrive on Netflix in 2023.
Money Heist Season 6 Cast – Who Is In And Who Is Not?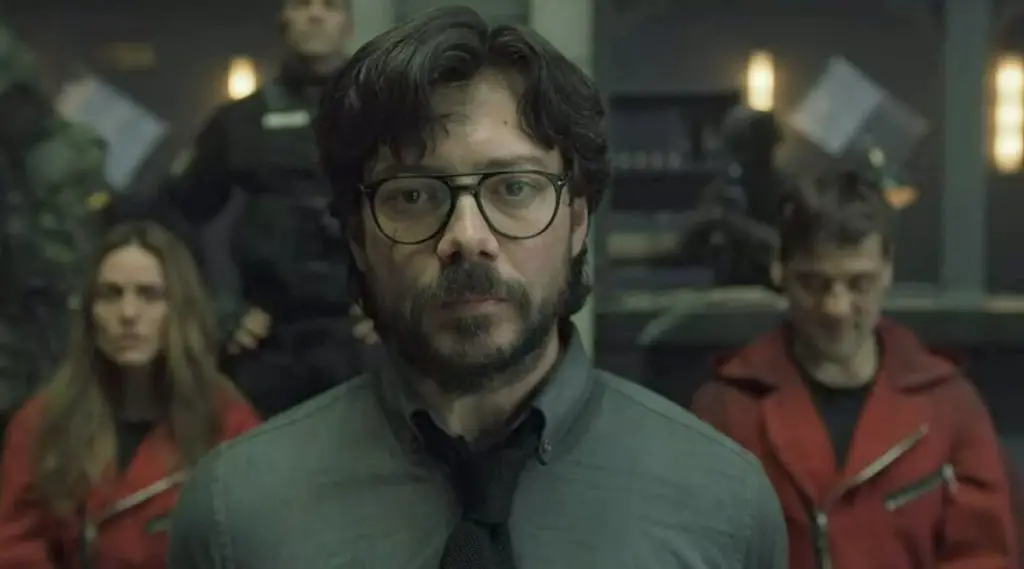 Money Heist had a bunch of talented artists as a part of its star cast in all its five seasons. Álvaro Morte played the famous Professor, Sergio Marquina. Úrsula Corberó came in as Tokyo while Pedro Alonso joined in as Berlin.
Paco Tous stepped in as Moscow along with Alba Flores and Miguel Herrán as Nairobi and Rio respectively. Jamie Lorente played the character of Denver. Roberto García Ruiz filled in for Oslo while Darko Períc stepped in the shoes of Helsinki.
There is no point in discussing the cast for Money Heist Season 6 as the series has officially ended with the fifth season. As far as Berlin is concerned, Netflix has not given any insightful details that could help us in figuring out what is going to happen next.
The only cast member that we are sure about happens to be the lead of the show – Berlin or Andrés de Fonollosa himself. Pedro Alonso would be back again to retain his role in this new series, Berlin. The rest of the characters would be somehow linked to him and we do not know the exact background and period that would be chosen from Berlin's life before he arrived for the heist.
Money Heist Season 6 Plot – What Will Happen In The Spin-off Version?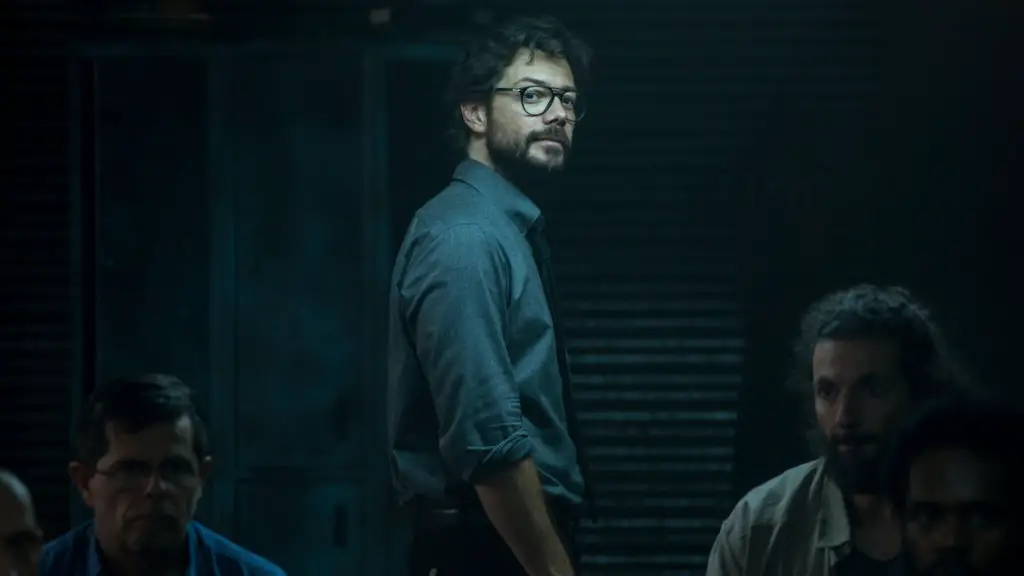 A plot prediction for Money Heist Season 6 would be worthless as the series has already met its end with the fifth season. However, one can try to discuss the scope and horizon that its spin-off may cover.
Berlin, the spin-off of Money Heist would be centered around the character of Berlin from its parent show. However, Berlin is certainly going to be a prequel since the character faced his end in the second season. There are no reliable and assured details about this upcoming show on Netflix yet but we can always hope.
Since the audience would be missing the other characters from the drama, Berlin might be a gift worth celebrating. It would make sense if some other characters from Money Heist would be included in the cast and allowed to interact with Berlin at some point. Berlin also happens to be the brother of the Professor from the show. We may just get lucky to have a glimpse of the Professor once more.
Well, it is all just wishful thinking as of now. Let us wait and watch to discover what really happens.
Is The Trailer For Money Heist Season 6 Out?
No, we do not have the trailer for Money Heist Season 6 and there are no chances for us to get one since the series has already been given its finale in the fifth season. However, as we(fiferst) have already mentioned, a spin-off is coming our way. So let's wait for it.
Till then, here is the trailer for Money Heist Season 5 for those who still haven't watched the finale season of this buzz creator –
Related Content |