Though Netflix is primely recognized for its English dramas, the network also keeps on releasing movies and tv shows of other languages as well. Hache is one of those unconventional shows of the network. The series is from Spain and it first streamed on 1st November 2019. It highlights the event-filled Barcelona of the 1960s. The show is all about Helena, who enters into the universe of crime because of her conditions. At the time of her joining, no one would have thought that one day she would lead a menacing firm.
This story has been loved by the majority of viewers as well as critics. It has earned critics' approval score of 88% on Rotten Tomatoes and also 6.5/10 stars on the IMDb. Since the first season did well, Netflix released the second iteration in February 2021. Fortunately, the second season also turned out to be good and it wrapped up on a cliffhanger. Because of this inconclusive ending fans are hoping that Hache Season 3 will come. So, let's see whether their expectations will be completed or not –
Hache Season 3 Release Date: When Will We Know It?
Hache Season 2 premiered on 5th February 2021 on Netflix. The iteration contains a total of six episodes which have a duration of 40-47 minutes. As far as the third season is concerned, here is what we have figured out about it. Netflix hasn't revealed its final decision about season 3 to the public, it seems that the show isn't part of its list of upcoming shows right now. The network is taking its own time to finalize the decision. However, if we look at the conclusion of the second season, the possibilities of renewal of Hache Season 3 appear quite high.
The second season's ending can become a good foundation for the third season's script. When the first season of the series aired in 2019, creator Verónica Fernández was already planning to carry on. "I believe that the Hache universe is great and we want to continue exploring," she said to Serielizados magazine. "It is a series that any character … they all have many things to tell and we will fight to continue telling them." During the discussion, she expressed her views to take the show till the third season, and she also stated that she had schemes for upcoming seasons.
While the show's main storyline is fictional, some events shown in the drama are true as well. That's why writers have no boundations and can create an engaging script by extracting the incidents from real life. So, if Netflix officially orders Hache Season 3 in the coming few months, it should arrive by the first quarter of 2022.
How Will Hache Season 3 Plot Be?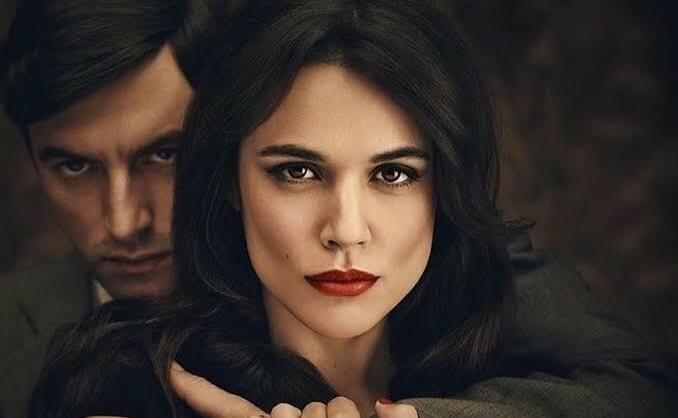 In the second iteration, Ventura clears out a mountain to his death, when every path locks on him. Concurrently, Helena has some issue with Luciano, who considers her liable for Piero's demise. Ultimately, he trusts Helena when she persists that she isn't linked to this issue in any way. In fact, Luciano dispatches a note alerting her regarding Julio Senovilla's disloyalty. He is correct as Senovilla and Laforet were planning to murder Helena.
A firearm war begins inside of the Albatros as there occurs face-off between Helena's guards and the pair. Vinuesa ultimately captures Helen when the intense firing is going on in a club. The iteration concludes with Helena smartly coming out of Vinuesa's hold as she leaves his car by pecking him. She departs from there to do what she is known for.
In Hache Season 3 episodes, we will see this story going forward. One of the biggest questions is will Luciano succeed in building up her place as the supreme head of the heroin trade in Barcelona? Mateo has understood the meaning of staying connected with Helen's universe, so maybe we will witness him going ahead through his sister's side.
Related| The Feed Season 2 Release Date, Renewal Status And Everything That You Should Know
Who Will Be Part Of Hache Season 3 Cast?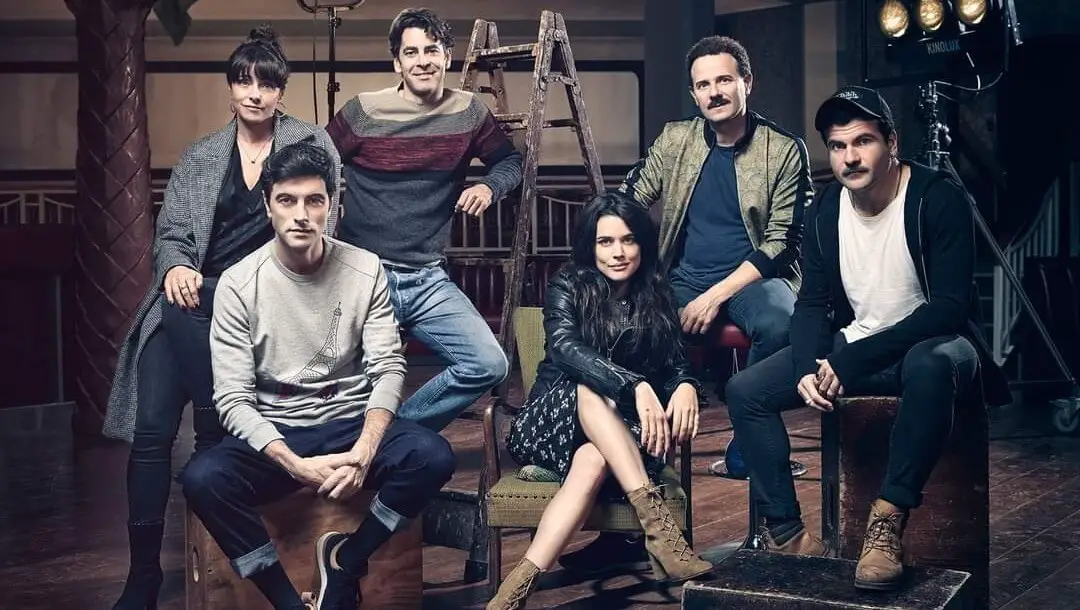 Since Netflix hasn't passed the third season yet, its cast is still unknown. It will be finalized after the renewal of the season. The entire story of the series revolves around Helena, who is also identified as Hache. Adriana Ugarte portrays the prime character of Hache. So, she should be back in the third season. As the second season hasn't ended on a competent note, other core characters are also expected to be seen in the long-anticipated season 3.
Credible sources like The Cinemaholic are also stating that previous actors will return in Hache season 3. The source is indicating that actors like Marc Martínez, Eduardo Noriega, Alejandro Vinuesa, and Ingrid Rubio can also become part of next season's cast. Some new stars can also be witnessed in the forthcoming season. However, the names of these actors will be revealed only after the commission of season 3. The actors who are anticipated to be seen in the Hache season 3 are –
Adriana Ugarte will play the role of Helena.
Eduardo Noriega will deliver his role of Alejandro Vinuesa.
Javier Rey will be seen as Malpica.
Marc Martínez will portray the character of Arístides.
Ingrid Rubio will display the character of Celeste.
Pep Ambròs will present the character of Julio Senovilla.
Tony Zenet will play his role of Ramiro Larrocha.
Josep Julien will deliver his role of Eladio Pérez.
Marina Salas will be seen as Silvia Velasco.
Àlex Casanovas will portray the character of Clemente Larrubia.
Séainín Brennan will display the character of Anna McVeigh.
Andrew Tarbet will present the character of Walter Kopinski.
Tonia Richardson will play the role of Julia Bloomsbury.
How Many Episodes Will Be In Hache Season 3?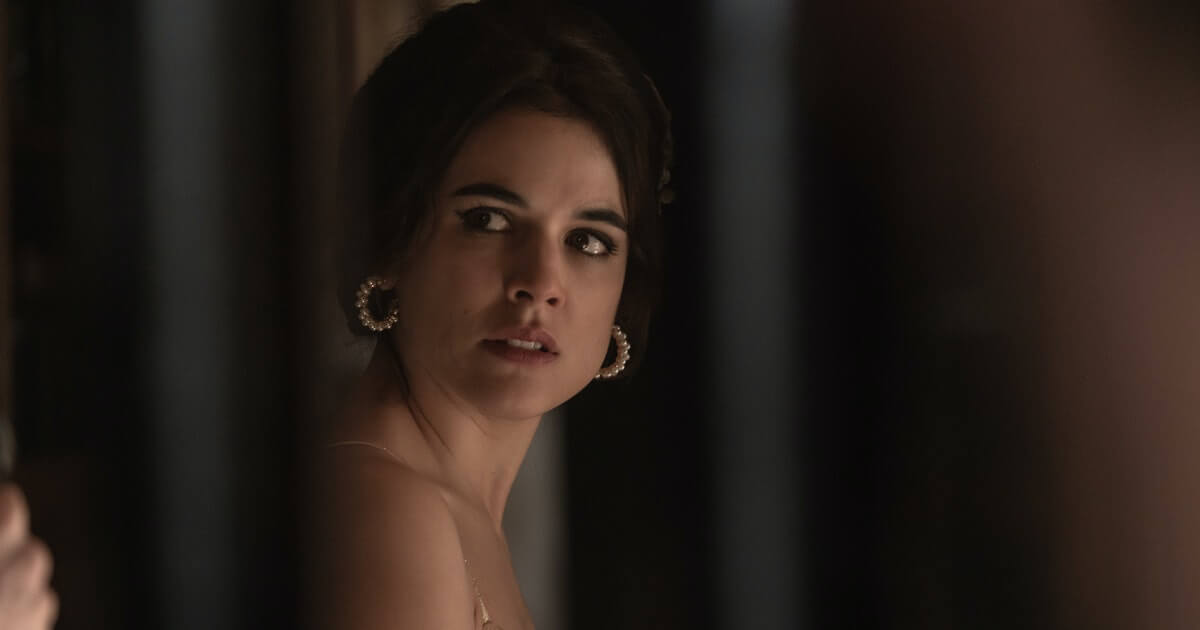 In the previous season, we have seen 6 episodes which are –
Episode 1: La herencia
Episode 2: El laboratorio
Episode 3: Ojo por ojo
Episode 4: Soledades
Episode 5: Tiene que morir
Episode 6: Lo mejor para ti
It's quite difficult to anticipate the number of episodes of Hache season 3 as we haven't found any symmetry in the number of episodes of earlier released seasons. There are 8 episodes in season 1 while 6 episodes in season 2. They don't seem to be following any pattern. That's why the third season has become unpredictable in this case.
Hache Season 3 Trailer: When It Is Expected To Arrive?
We have already informed you earlier that season 3 hasn't sanctioned by Netflix yet. That's why it would be wrong to estimate the release date of the trailer now. We can anticipate the trailer's arrival date only after the beginning of production. It would be worthless to guess anything before the commencement of filming.
Related| Black Spot Season 3 Release Date, Renewal Status, And Every Crucial Update