You must have heard the word Anime before as anime fever is spreading all over the world. There is a wide range of different genres and one of the most popular ones is the series Demon Slayer. Fans are going crazy for Demon Slayer season 3 as it has been announced officially that the Japanese series will come up with another season. The show is the perfect example of all the essential requirements it takes to be a wonderful show. From its adorable characters like Tanjiro Kamado and Nezuko Kamado to its plot, everything is on point.
Demon Slayer: Kimetsu no Yaiba, is a well-known manga series. It was released on April 6, 2019, and is written by Koyoharu Gotouge. It received a lot of appreciation within a few years from the fans and the anime mainstream critics themselves. It is a must-watch amine with adventures, action, and dark fantasy genre. The story happens in  Taishō-era Japan, where there is an ongoing secret war against Demons.
There is a total of 2 seasons that are already released and fans are waiting for the third one. Here is all the information which we know about Demon Slayer Season 3.
Demon Slayer Season 3 – What Happened In Season 1 and 2?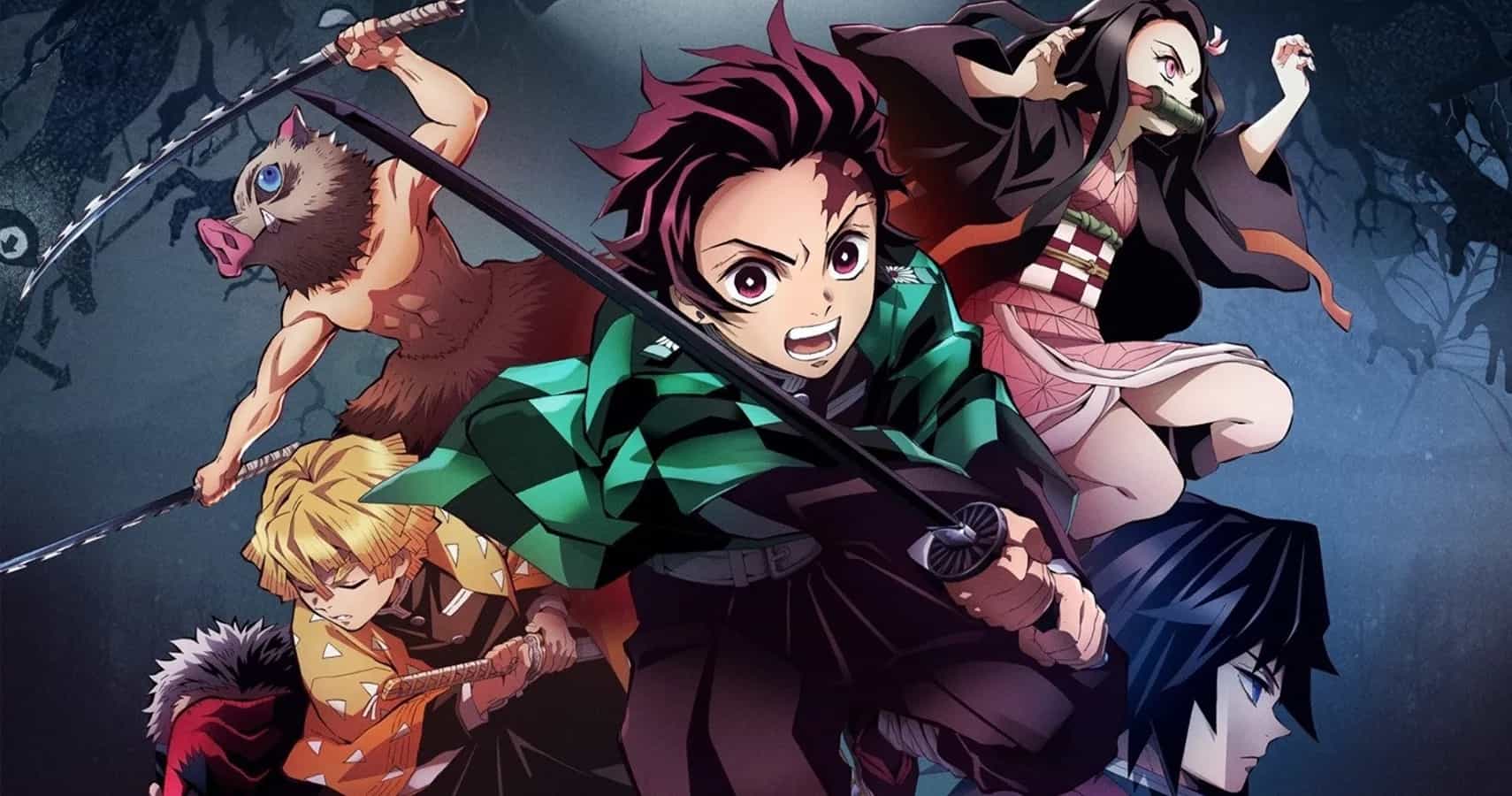 Season 1, Demon Slayer: Kimetsu no Yaiba- Mugen Train Arc, has over 26 episodes. The story starts with a little kind-hearted boy Tanjiro Kamado who used to like in the mountains with his family. He used to take care of all his family's requirements after his father's demise. One day when he got home back, he saw a demon kill his family.
His little sister Nezuko kamado survived the incident. After the attack, his sister became a demon herself and attacked Tanjiro. Tanjiro was rescued by a Demon Slayer corps Giyū Tomioka. After this incident, Tanjiro was sent to get trained by Giyū's master Sakonji Urokodaki to become a demon slayer as well.
After two years of hard training, Tanjiro officially became the part of demon slayer corps and started hunting demons who try to harm humans. In one of his projects, Tanjiro witnessed Muzan Kibisu, who is the originator of all other demons, and who is also responsible for the death of Tanjiro's family.
During his journey, he also meets other demons like Tamayo, who was not under the control of Muzan Kibishu. Tamayo became Tanjiro's ally and tried to find a cure that can help Nezuko to become a human again and for that Tamjiro needed the blood of one of the most powerful demons under the control of Muzan, Twelve Kizuki.
During Tanjiro's next mission, he met Zenitsu Agatsuma who was one of the boys who completed the task with Tanjiro to become a demon Slayer and they continued the journey together. Later they faced another demon as well. In the house, Tanjiro met another Demon Slayer,  Inosuke, who had a boar's head.
They both tried to fight each other at first but later got separated because of the Demon's power. Tanjiro continued his battle with the demon and faced victory. He immediately leaves to stop Inosuke who was beating Zenitsu. They later followed a crow and find a place to rest in.
As for their next mission, Tanjiro, Zenitsu, and Inosuke have to fight with a spider demon family in the mountains. While the mother demon was dying, she warned Tanjiro about one of the Twelve Kizuki who is in the mountain. While Tanjiro and Inosuke were fighting the other demons, Gui and Shinobu arrived. Shinobu helped to cure Zenitsu who got bitten by a spider demon and Gui helped Tanjiro and Inosuke to kill the father demon. While Shinobu was curing Zenitsu, Tanjiro met another demon Rui, who end up being one of the Twelve Kizuki.
After all the fights, Tanjiro and Nezuko meet nine Hashira, who were planning to kill both of them but fortunately got saved by Oyakata-sama, 97th leader of the Deman Slayer  Corps as he ordered to set them free and the Season one ends ups with Shinobu brings Tanjiro home back for training so that he can become much stronger.
Season 2, Demon Slayer: Kimetsu no Yaiba – Entertainment District Arc, has over 18 episodes. The season starts with all the three boys Tanjiro, Zenitsu, and Inosuko training hard for months in the butterfly mansion. During the season a Mugan train filled with over 40 passengers went missing and they left the butterfly mansion for his new mission.
During his journey, he meets Rengoku who reached before them. Everyone was very happy to see Rengoku and his enthusiasm. They together discovered that two demons were discovered in the Mugan train. The demon on the train Enmu, mixed his blood with the ink on their ticket which lead them to fall into Blood Demon Art.
While all the demon slayers were asleep because of Enmu, who was enjoying their pain. Tanjiro came out of Enmu's magic and help others to come out as well. Tanjiro finds the lower one Enmu and tried to kill her but failed. Later, all the other 4 demon slayers joined the battle one by one including Nezuko as well.
While finding the way to kill Enmu, the driver of the trail stabbed Tanjiro in the stomach. With the help of their powers, Tanjiro and Inosuke find the neckbone of the demon. With their powerful powers and hard practice, they managed to remove the demon's head, and because of that, the whole train crashes to the ground.
They later met Akaza, an Upper Rank three, who tried to attack Tanjiro while he was injured but escaped his death because of the help of Rengoku. During the fight between Akaza and Rengok, the demon offered Rengoku to become a demon as well but he refused. After the fights, they finally accepted Nezuko as a member of the Demon Slayer Corps.
As the story goes by, The final episode of season 2 was quite emotional for the fans as they saw the hardship they faced to live a peaceful life after the loss of their family and when Tanjiro hugged Nezuko, Inosuke, and Zenitsu happily, celebrating their victory and they all are alive.
You may also read: Shooter Season 4 Release Date, Plot, Cast And All Gripping Updates
Demon Slayer Season 3 Release Date – When It's Going To Premiere?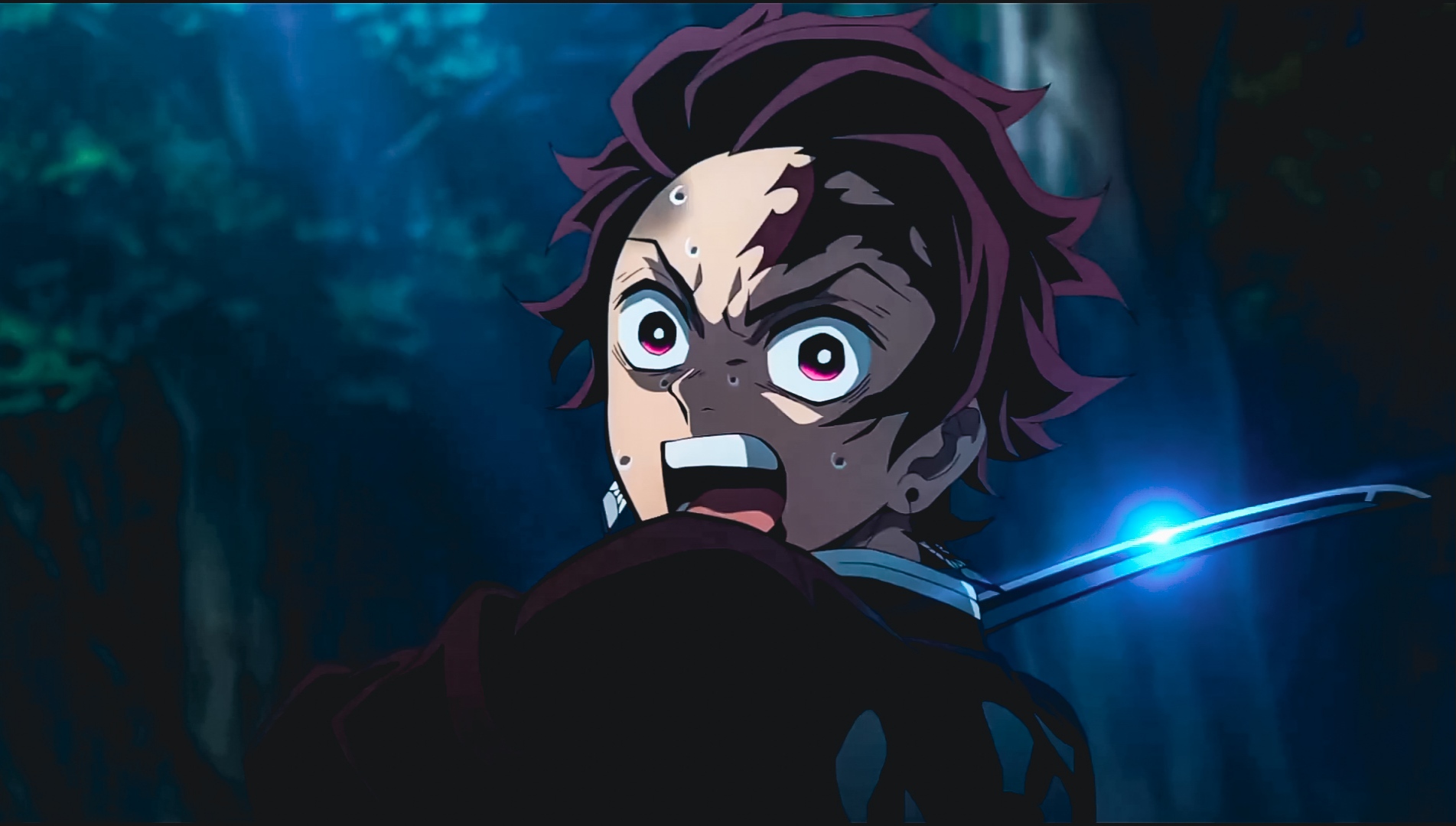 After the release of season 2, it was confirmed that Demon Slayer season 3 is going to release soon. Previously, seasons 1 and 2 have a total number of 42 episodes. Fans are really excited about the upcoming episodes.
Unfortunately, the official release date is not confirmed yet but as per the previous release pattern, we can say that the upcoming season will definitely come near fall 2022 or at the starting of 2021.
You may also like: Loki Season 2 Release Date – Will The Banging Marvel Series Be Back In 2022?
Demon Slayer Season 3 Cast – Whom We Are Going To See Next?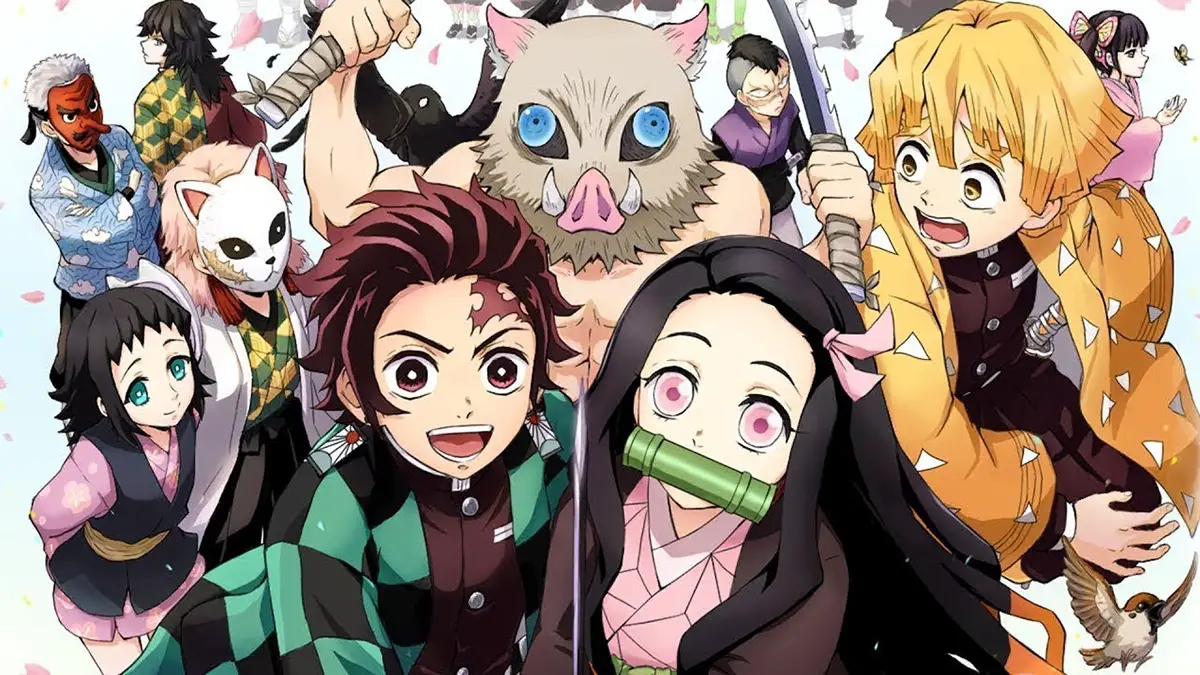 As you know Demon Slayer season 3 might come this year not next but who is going to be in the season this time is the biggest question now.
Fans are totally obsessed with the sibling duo Tanjiro Kamado and Nezuko Kamado and luckily they are going to see them in the third season as well. We will also see Zenitsu Agatsuma played by Hiro Shimono, and Inksuke played by Yoshitsuga. Genya Shinazugawa and Muzan Kibutsuji will surely be part of the Demon Slayer season 3  as well.
Must read: Goblin Slayer Season 2 – Has The Anime Been Renewed Or Dropped?
Demon Slayer Season 3 Plot – What Will Happen In Swordsmith Village Arc?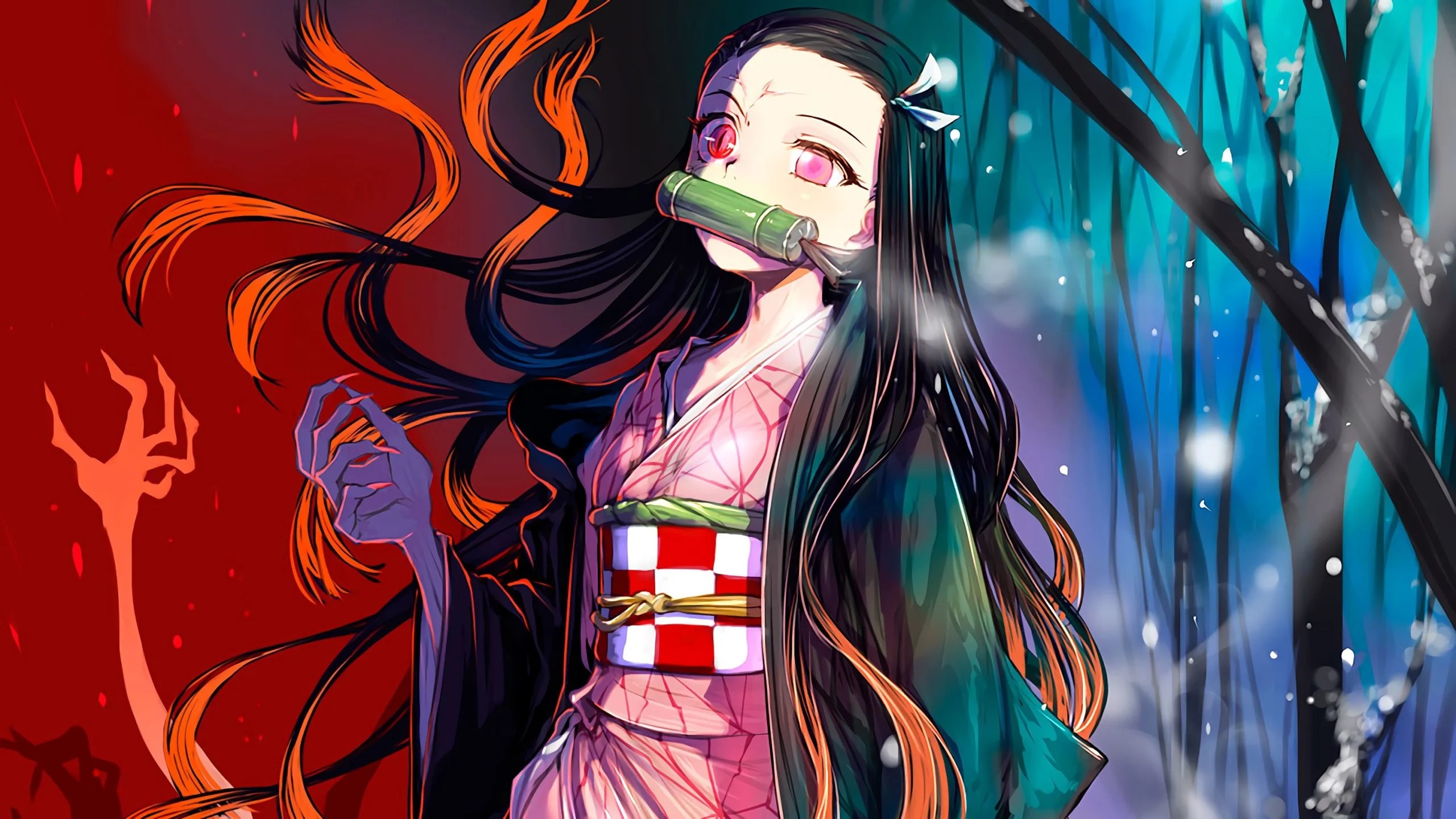 The ending of season 2 was quite an iconic ending especially when Tengen Uzui and Inosuke were counting their final breath and Nezuko showed up for their rescue which showed she is now much stronger.
The ending continued after this scene when Tanjiro rushed to confirm that all the demons are dead, where he found a pool filled with blood and took some blood as samples for Tamayo. Gyutaro remembers his past as he was born in one of the poorest families in the district and everything changed when his sister Umi was born and because of her beautiful visuals, their life became better. But she turned 13, she blinded a samurai and got killed in revenge.
When Gyutaro finds Umi's body, the samurai tried to kill him too but he survived. He met Upper six afterward who asked him to be a demon as well. Gyutaro meets Umi and promised her that she will never be alone again in the afterlife.
The final scene when Tanjiro hugged Nezuko, Inosuke, and Zenitsu happily, celebrating their victory and they all are alive added a very emotional touch to the episode.
So, for the next season fans are expecting Tanjiro and his friend's journey to the Swordsmith Village and are very excited to see his fights with demons.
Must read: Tokyo Revengers Season 2 Release Date – Is The Manga Series Coming Back In 2022?
Demon Slayer Season 3 Trailer – The Trailer Is Out!
Here comes the good news, the Demon Slayer season 3 trailer is already out and fans are even more excited and pumped up as we finally have the trailer and hope that the next season will be as amazing as the second one.
You may also like: Paradise PD Season 4 Release Date – The Animated Comedy Series Is Ready To Air In December 2022!! – Fiferst