Mark Bomback, in 2020, brought a crime drama show on Apple TV+ based upon William Landay's novel that shares the same name. With the direction of Morten Tyldum, this show Defending Jacob arrived as a miniseries that ran for eight episodes in its first season. It has been nearly a couple of years since the series made its debut, and here we are to discuss the chances of Defending Jacob Season 2.
With its eight episodes titled as 'Pilot,' 'Everything Is Cool', 'Poker Faces', 'Damage Control', 'Visitors', 'Wishful Thinking', 'Job' and 'After', the show enjoyed a good share of reception after its debut from both the audience as well as the critics who watched it with keen eyes.
Scroll down to read and know all the essential information and updates that we have concerning Defending Jacob Season 2 –
Defending Jacob Season 2 – About The Show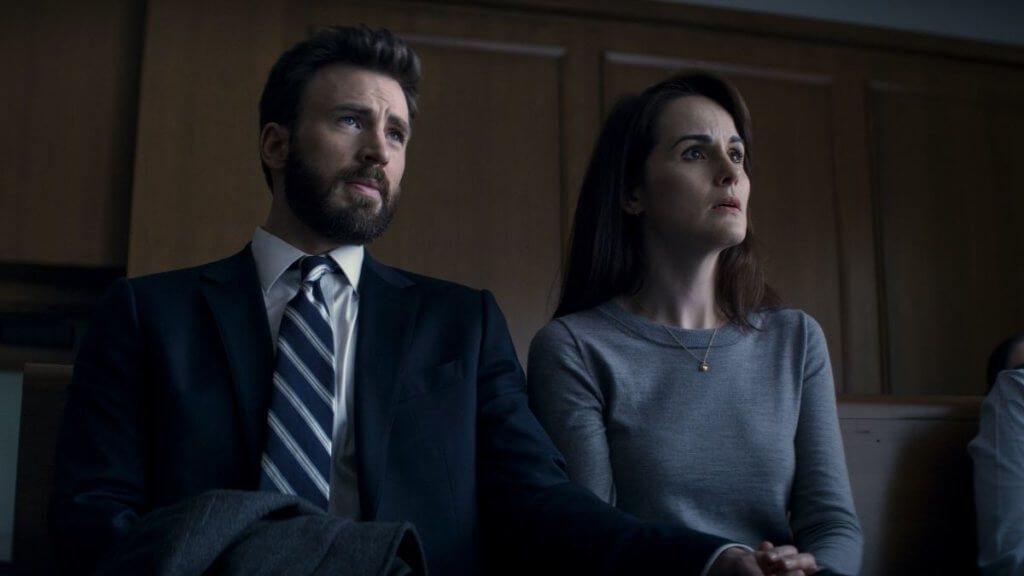 Defending Jacob revolves around Jacob Barber and his family. Fourteen-year-old Jacob comes under the suspicion of having committed a murder. Naturally, his family finds a lot to handle on the platter.
Jacob Barber faces the allegations of having murdered one of his peers. His family consisting of his parents, Andy and Laurie Barber, struggle as their son is accused. The boy who has been murdered happens to be Ben, who has bullied Jacob in the past.
As the show progresses, new and unexpected information is unveiled before us. The Barber family undergoes inner turmoil and breaks as it faces the possibility of the accusations coming true. The whole story of Defending Jacob centres itself around the attempts and struggles of the family to defend Jacob from the allegations.
Related| Warrior Season 3 Release Date – Will There Be A 3rd Season American Martial Arts Crime Drama?
Defending Jacob Season 2 Release Date – Do We Have A Confirmed Premiere Date For Season 2?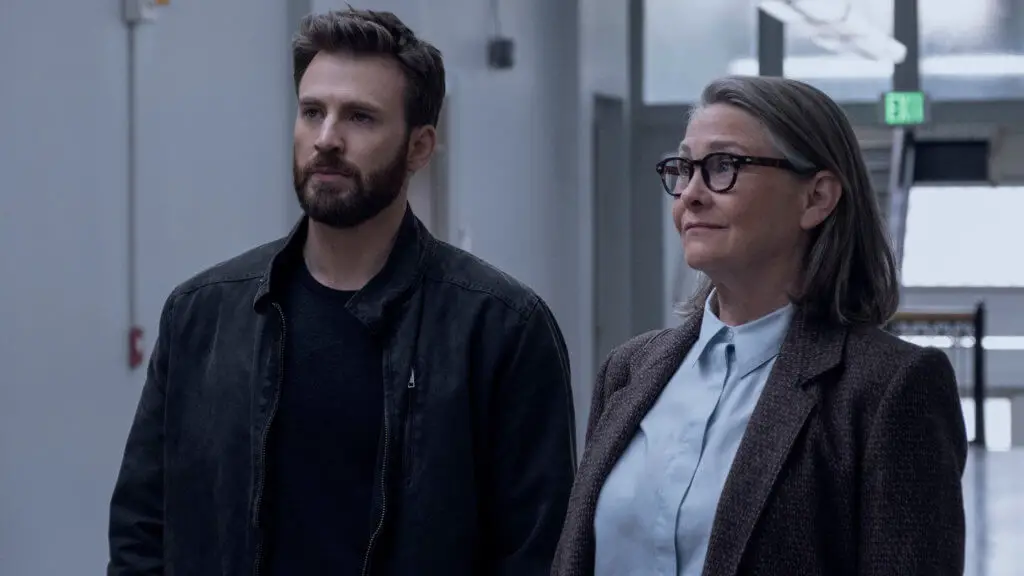 Defending Jacob debuted with its first season on April 24, 2020. The first season that ran for eight episodes came with its last on May 29, 2020. The show received a good reception from both the audience and the critics. Fans would never mind and certainly, look forward to its return with Defending Jacob Season 2. So, what is its status?
We do not have an official release date or a confirmed idea about the show for a second season. The show has been set on the basis of a novel by William Landay that goes by the same name. The makers have covered the entire storyline of the novel in the eight episodes of the first season. Hence, there is no more published source material left for the series to continue.
Under such circumstances, it won't be wrong to say that the comeback of the series with Defending Jacob Season 2 seems highly unlikely. At this point, the best that we can hope for is a spin-off of the series someday in the future. However, there is also a buzz that Apple TV+ has already renewed the Defending Jacob Season 2. We do not have a confirmation, but Season 2 should hit our screens in some part of 2022 itself if the latter is the case. Let us wait and watch the direction that the wind takes!
Defending Jacob Season 2 Cast – Who All Are In The Cast Of Season 2?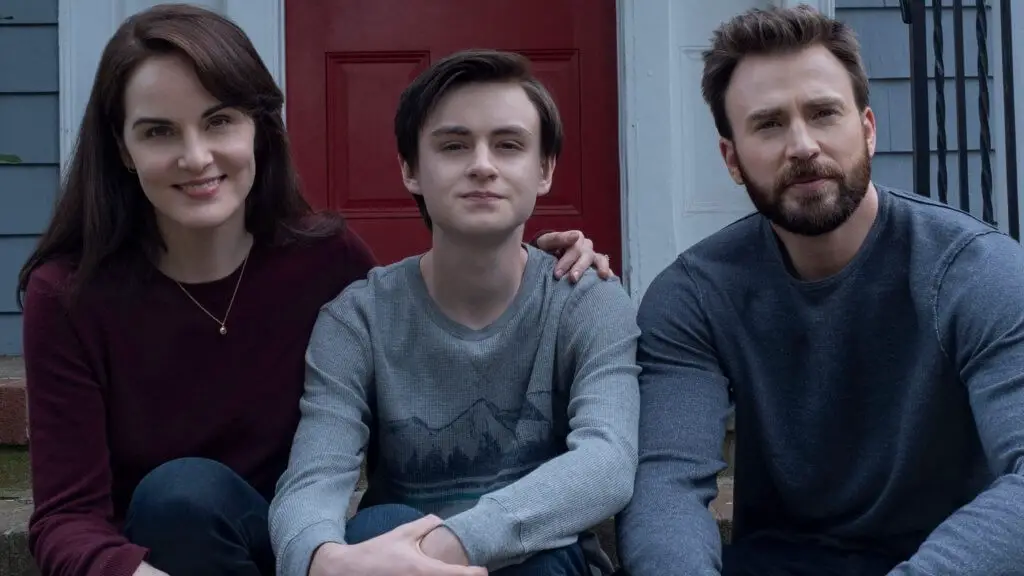 Defending Jacob Season 2 is not to be seen yet, but the chances do exist. If anything related to the show ever becomes a reality, it would either have a brand new story and star cast or a reunion of the same model from the story we saw in the first season.
The handsome and much-loved actor, Chris Evans, who played the role of Jacob's father, Andrew Barber, would undoubtedly be the first call for the role if and when anything related to Defending Jacob 2 gets planned. Michelle Dockery would naturally be expected to play Laurie Barber and the young Jacob Barber would be played by Jaeden Martell.
Cherry Jones would be expected to play Joanna Klein. Pablo Shreiber would be looked for as Neal Logiudice. Betty Gabriel and Sakina Jaffrey would also be expected to be seen as Pam Duffy and Lynn Canavan, respectively. Not to forget, among others, we would also look forward to J.K. Simmons coming back in the role of William Barber. All this and much more is 'expected' to happen 'only if and when' Defending Jacob Season 2 arrives.
Related| Veronica Mars Season 5 Release Date – Will There Be A Season 5 Of Mystery Thriller?
Defending Jacob Season 2 Plot – How Is The Plot Likely To Shape Up In Season 2?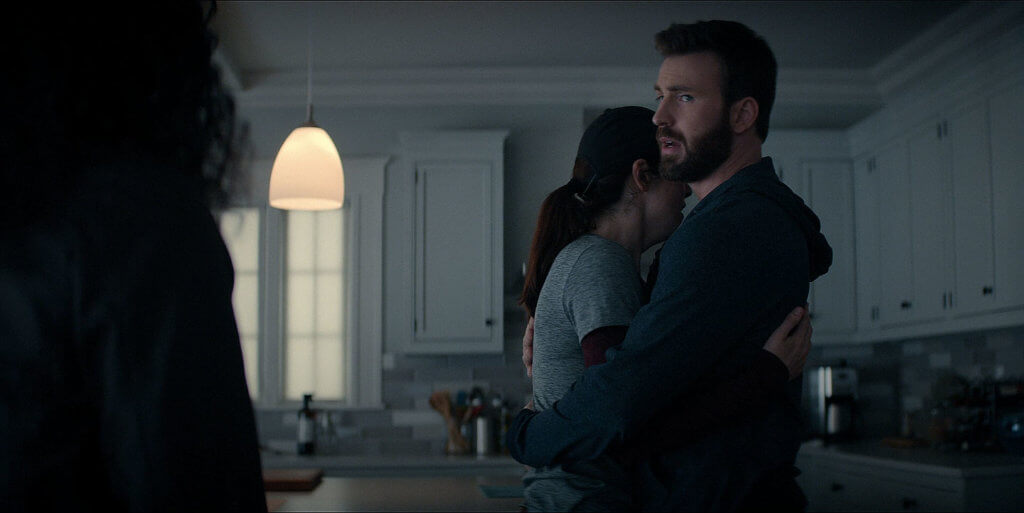 The storyline of Defending Jacob, based on Landay's novel, met its point of conclusion in the first season itself. Hence, there isn't anything left to be told there. Also, it has been quite some time now, but the makers have dropped no hints or clues in relation to the plotline of Defending Jacob Season 2.
Therefore, predicting the plot for a second season would be nothing but wishful thinking on our parts. However, we would do it since we have this space to mention a few things that we expect to happen or wish to see happening around.
Defending Jacob Season 2 would likely take the story ahead from where it has left in the first season. If it happens as we expect, Jacob would probably be a little more mature, grown-up and recovered from his ailment. Ben's murderer might also be focussed upon. The past experiences of Jacob's mother, Laurie, could also be brought into the spotlight to give an exciting turn to the plotline.
Another possibility that we could expect is for the series to have a story different from the first season in Defending Jacob Season 2. In the second case, nothing we predict would be useful as the entire season would be a fresh surprise that we would be clueless about before its release.
Defending Jacob Season 2 Trailer – Has The Official Trailer For Season 2 Arrvied?
The trailer for Defending Jacob Season 2 has not been released yet. It has been nearly two years since the first season of the show premiered, and we do not have any solid updates that hint at a time when we can expect a trailer for the second installment yet.
We might not be having a trailer for Defending Jacob Season 2, but here is the trailer from the first season of Defending Jacob for you to go and watch if you still haven't –
Related|