The well-acclaimed British-French crime thriller series created by Robert Thorogood is coming back with its eleventh season. You heard it right – Death in Paradise Season 11 has started its journey and would hit our screens super soon!
Death in Paradise has been revived multiple times as a result of the positive sentiment and response that it has generated over the years. In the UK, Death in Paradise Season 10 was released earlier this year on January 7, 2021. The finale episode of this season premiered on February 18, 2021, and ended with a cliffhanger.
Each season, Death in Paradise returns with eight brand new episodes and it has been standing firmly among the top shows that have been loved by the audience. Like every year, fans are eagerly awaiting the new season of this detective fiction.
Will There Be A Death in Paradise Season 11?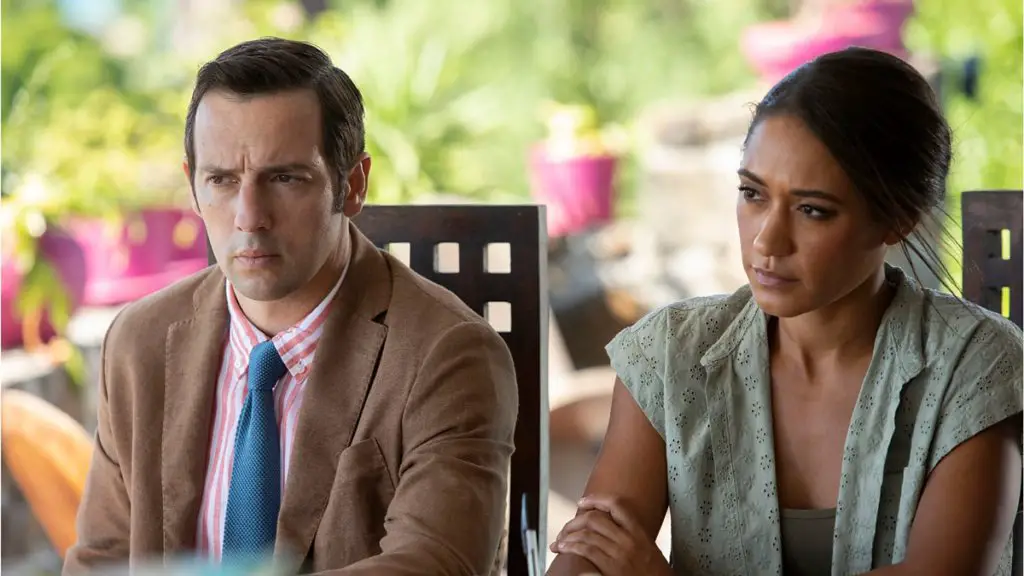 The Death in Paradise Season 10 finale ended with a cliffhanger – questions were raised but haven't been answered yet. Towards the end of the season, Neville takes a step forward to confess his feelings to Florence but what happens next is still to be revealed.
Confirmed – does the word make you feel excited? It should because the coming of Death in Paradise Season 11 has been officially confirmed. In fact, the filming and production of the new season are already well underway. If you follow the cast and crew of Death in Paradise Season 11, you'd come across posts and words directly from the sets and there cannot be a better confirmation than that.
Death in Paradise Season 11 Release Date – When does the show hit the screens?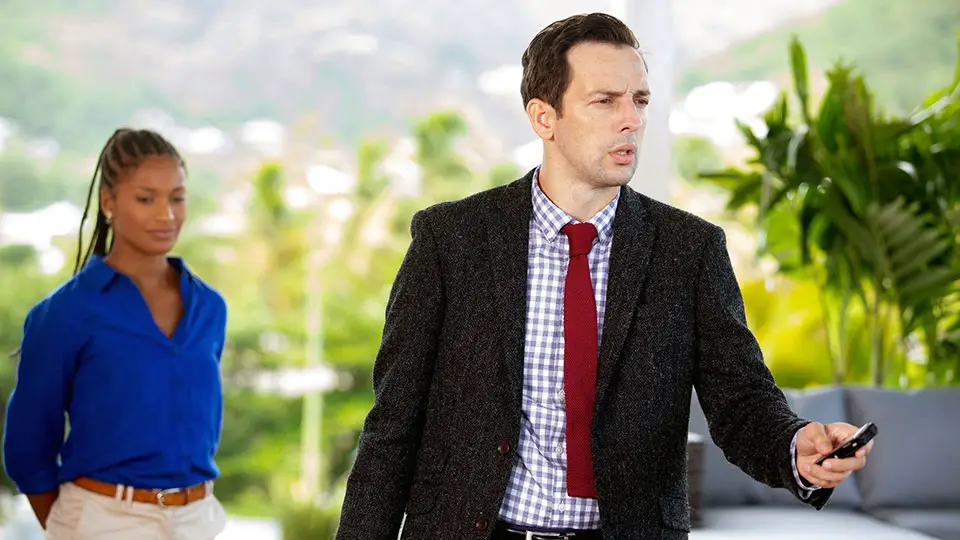 The filming of Death in Paradise Season 11 started officially in June 2021 on the French Caribbean island of Guadeloupe. Makers of the show shared a post with pictures of Ralf Little and the new addition to the team, Shantol Jackson with the words: "We have started filming!"
If things go right, Death in Paradise Season 11 would likely release in January 2022. The show would premiere on BBC One in the UK while in the US, it would premiere on PBS. The pandemic is not completely over and the schedule might be affected by how the situation goes. However, given the progress that has been hinted at and the dedication of the team, we are quite confident that the eleventh season would be out in January 2022.
Death In Paradise Season 11 – Christmas Special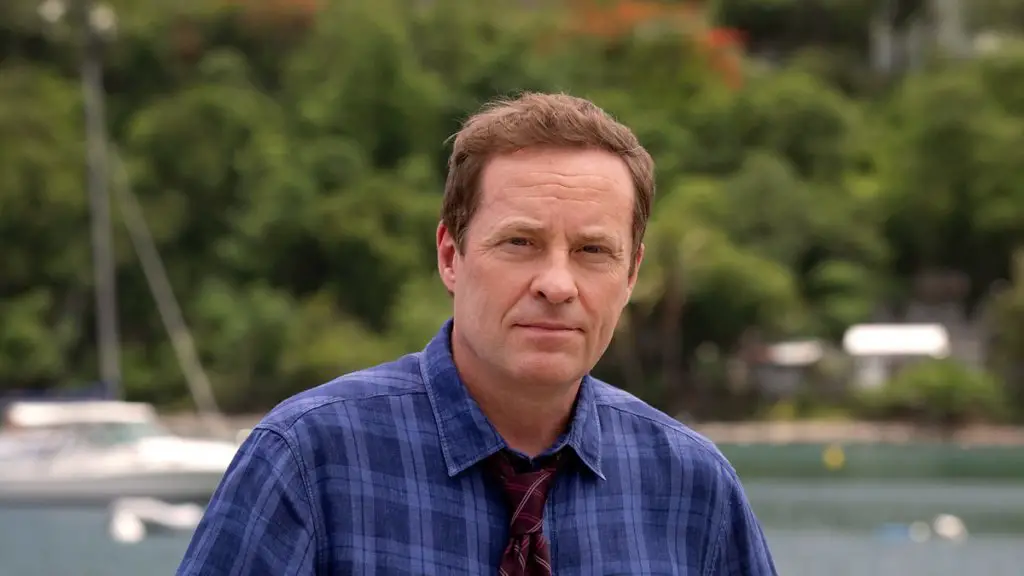 To treat the fans, BBC and the makers of the show have decided to premiere a Christmas special in December 2021. This would be telecasted before the release of Death in Paradise Season 11. This news has been confirmed officially in July. What makes it even more special is the fact that this Christmas special would be celebrating the 10-year anniversary of Death in Paradise and might also help us to understand what happens next between Florence and Neville.
https://twitter.com/deathinparadise/status/1417749304190570497?ref_src=twsrc%5Etfw%7Ctwcamp%5Etweetembed%7Ctwterm%5E1417749304190570497%7Ctwgr%5E%7Ctwcon%5Es1_&ref_url=https%3A%2F%2Fwww.radiotimes.com%2Ftv%2Fdrama%2Fdeath-in-paradise-season-11-release-date%2F
Death in Paradise Season 11 Cast – The Inclusions and Exclusions!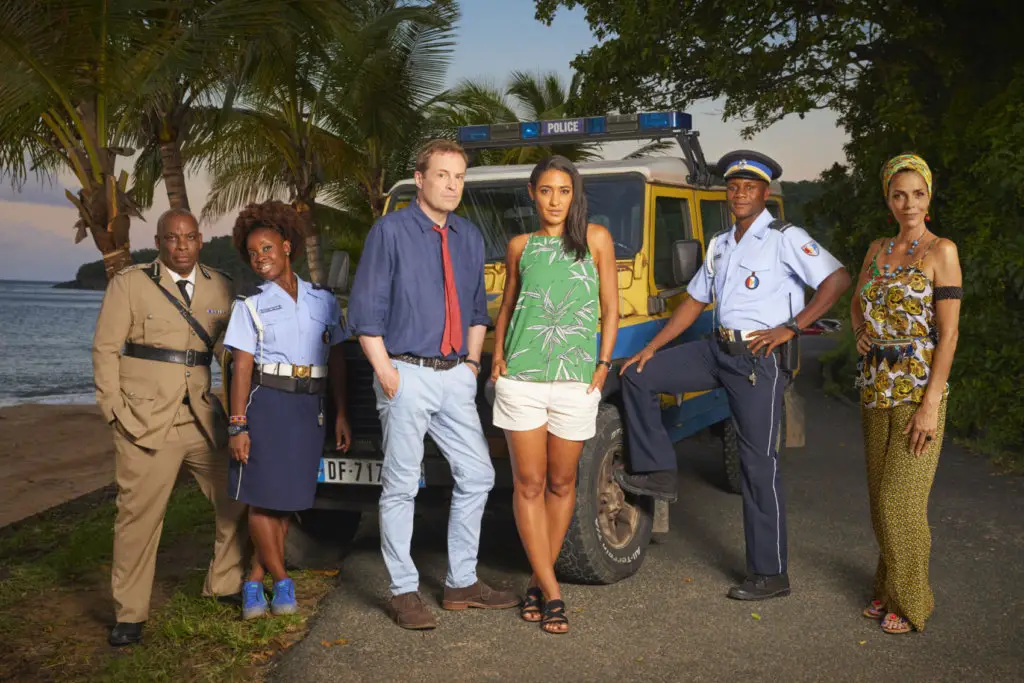 The posts and statements for Death in Paradise Season 11 have hinted at the inclusion and exclusion of a few cast members. Ralf Little would be returning back as DI Neville Parker in the new season as expected. Josephine Jobert would also make a comeback as DS Florence Cassell.
The loved Commissioner Selwyn Patterson would be back with Don Warrington playing the role. Elizabeth Bourgine would return in her character as Catherine Bordey while Tahj Miles would share the screen space as Marlon Pryce once again.
As far as the exclusions are concerned, Tobi Bakare has left the show. Tobi, who played the role of JP, saved Marlon from prison in the tenth season. Also, the comeback of Ben Miller who made a cameo in the tenth season seems improbable.
And here comes the biggest revelations of all – Shantol Jackson is becoming a part of Death in Paradise Season 11 as Naomi Thomas, a young and ambitious sergeant. Shantol has been quoted saying, "I'm so grateful for this amazing opportunity to join the cast of this fun-filled, entertaining series. I used to watch Death in Paradise with my dad in Jamaica years ago when it just started and to now be in the show, knowing that he'll be watching me, it's truly a surreal moment. Looking forward to adding to the magic!"
Those who've followed the previous seasons of the drama, know that guest appearances are very likely to happen in Death in Paradise Season 11 as well. However, as of now, there has been no announcement or confirmation for the cameo roles this season. We'd have to wait and watch.
Death in Paradise Season 11 Plot – What shape is it likely to take?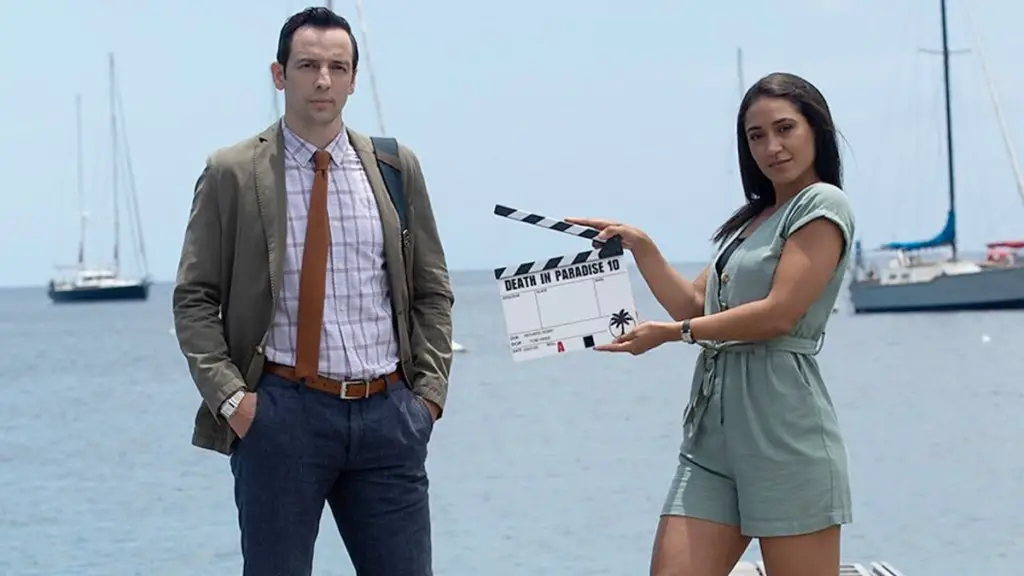 Predicting the plot for Death in Paradise Season 11 at this point is not possible since nothing has been revealed yet but the season is sure to reveal some answers that the fans have been waiting for. At the ending of the tenth season, Neville finally decides to open his heart to Florence and reaches her door. However, the makers have left curiosity alive in our hearts after building the suspense.
Florence opens the door towards the end of Death in Paradise Season 10 but what happens next is still under the wraps. Would Neville successfully pour his emotions before Florence? If yes, would Florence and Neville get into a relationship or would Florence reject him?
There are so many questions that are leading every Death in Paradise lover to the imagination of various possibilities. Ralf Little who plays Neville in the series has said, "I think it could go either way as Neville's come a long way, he's a much stronger person than he was when he arrived on the island. He might have the bottle to go through with it. But then again, she's an intimidatingly charming and beautiful woman who he worked really closely with and so I'm afraid, you're just gonna have to wait and see. And if it's any consolation, I'm going to have to wait and see as well!"
Noted. Wait and watch is the mantra to follow!
Death in Paradise Season 11 Trailer – Is the trailer out already?
There is complete assurance that the shooting of Death in Paradise Season 11 is well underway, however, no trailer has been launched yet. BBC has been quoted saying, "Could the return of familiar faces to the island cause trouble in paradise?" There is already so much to the series and this hint might point to the return of some characters from the past seasons. We never know. All that we can do is play the waiting game for now!
Till the makers and BBC come up with an official trailer for the next season or the Christmas special episode that'd be out in December 2021, here's the trailer for Death in Paradise Season 10 for you so that you could get the needed push to rewind and make your guessing game stronger for the upcoming season –
Related Content|