Should we be expecting Deadly Class Season 2? If yes, then when would it be renewed? The first season ended with a cliffhanger and left the fans confused and curious. What will the second season bring along with it? Read on to know more!
"Deadly Class" is an American action-thriller television series produced by Miles Orion Feldsott and Rick Remender. It has been presented to us by Sony Pictures Television. The series' pilot was premiered on January 26, 2019, officially on Syfy, and finally marked its end on March 20, 2019. The show is packed with 10 episodes. The filming of the series has been done in Vancouver, Canada. The first episode of the series was launched online on December 20, 2018, giving a preview of the show.
The show has been adapted from a comic book series, authorized by Remender and Wesley Craig, that goes by the same name. It is set during the dark and gloomy times of the late 1980s. Talking about the reviews, many critics praised the show for its cast and visuals while some criticized the pace of the show. The drama has secured a rating of 7.5/10 as stated by IMDb. It received 64% approved ratings from the audience as recorded by Rotten Tomatoes. Will there be Deadly Class Season 2? Dig in to know about all the latest updates regarding the same.
Deadly Class Season 2: A Peek Into the Previous Season!
As the name 'Deadly Class' suggests, the show revolves around the students (basically the evil ones) who are trained to become leading and dangerous criminals in the future. It is focused on a homeless and unsettled teenager named Marcus Lopez, wandering and struggling for his survival. His life takes a huge turn when Master Lin, chief and controller of an elite private academy called King's Dominion which is meant to train the heirs of the succeeding criminal families, recruits him into the academy.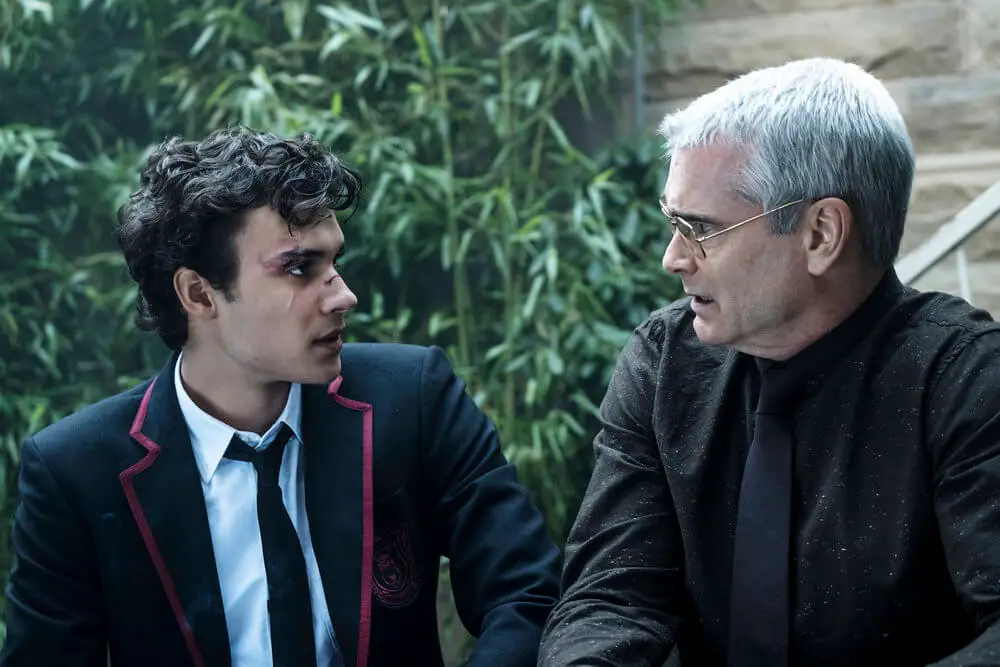 Marcus is first confused at the sudden change of events and struggles to make his spot in the academy among other students who come from elite backgrounds but with time, he fits into the school. The students have to go through a strict schedule of harsh training on subjects like how to handle poison as a weapon for killing, assassinations, rigorous physical exercise to build strength, and most importantly about how to manipulate and torture their victims to make them spit out the truth.
As the series paces forward, we get to know that Marcus' main motive is to kill Ronald Regan, the President of America because Marcus believes that he is the murderer of his parents. He is often involved in various pranks played at the academy due to which Master Lin also punishes him. We often find Marcus struggling with his inner self and having conflicting thoughts about the academy. Deadly Class is full of unexpected plot twists and brutal killing scenes that make this show uniquely intriguing.
Related| Travelers Season 4 Release Date – Will the Sci-Fi Drama Make A Comeback On Netflix In 2022?
Deadly Class Season 2 Release Date: When Will It Strike Our Screens?
The show belongs to the categories of action, adventure, drama, dark comedy and thrill. However, get ready to hear something bad concerning the series. Even though the ratings of the series increased with every new episode launching and even after its completion, it still failed to create a huge fandom as expected due to which Syfy canceled the plan of launching Deadly Class Season 2 on its platform.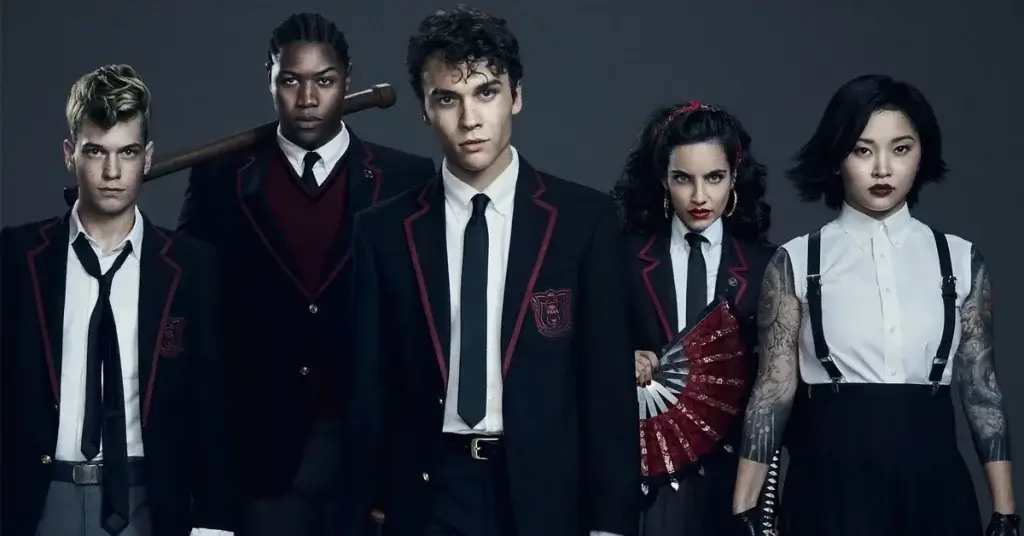 It is speculated that the makers of the show are looking for a perfect platform for Deadly Class Season 2 release. Do not lose hope yet because there are still chances that some other streaming sites like Netflix, Hulu, or even Amazon Prime might pick up the show and launch Deadly Class Season 2.
As of the announcement, there is still no official statement from the makers of the show regarding its release date. But do not worry because we will keep you updated with all the advancements.
Read More| L.A.'s Finest Season 3 Release Date, Cast, Plot, and Immediate Updates!
Deadly Class Season 2 Cast: Would We Get To See Some New Faces?
The show got a lot of praise because of the characters played by the actors. The arrogance, fierceness, and attitude portrayed by the actors is one of the major factors that made this series a success. Let us take a look at the leading actors of the series –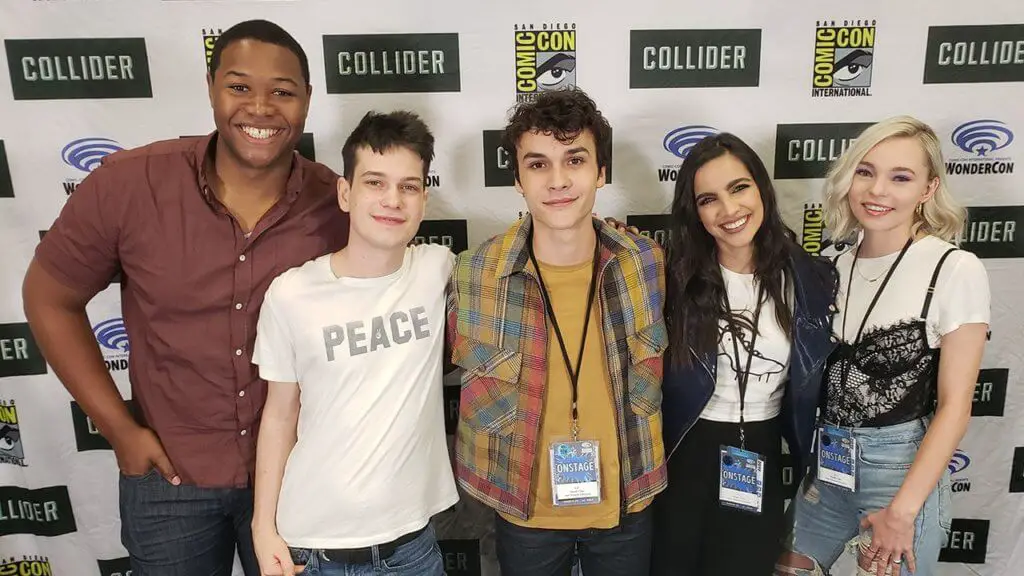 Benedict Wong played the role of Master Lin, a merciless and strict headmaster at King's Dominion school.
Marcus Lopez Arguello is characterized by Benjamin Wadsworth, a vagrant teenager whom Master Lin recruited into King's Dominion.
Saya Kuroki is played by Lana Condor, head of the Kuroki union.
Maria Salazar has been portrayed by Maria Gabriela Da Faria, the ex-girlfriend of Chico and a member of Soto Vatos.
Billy Bennet has been played by Liam James, Marcus' buddy whose father is involved in the drugs smuggling business.
Willie Lewis is portrayed by Luke Tennie, a close buddy of Marcus.
Chico is characterized by Michel Duval, the leader of Soto Vatos and Maria's ex-boyfriend.
Other actors in supporting roles are Henry Rollins as Jurgen Denke, Taylor Hickson as Petra, Siobhan Williams as Brandy Lynn, Isaiah Lehtinen as Shabnam, Erica Cerra characterized by Miss De Luca, and many others. The cast's performance kept the audience captivated.
We have come to know from some sources that if Deadly Class Season 2 is released, there are high chances of the introduction of some new faces. But keeping in mind that Marcus killed Chico, it is clear that Michel Duval won't be returning for the second season.
Read More| Fuller House Season 6 Release Date – Why The American Sitcom Got A 'Red Signal' From Netflix?
Deadly Class Season 2 Plot: What Will Be The Storyline?
Even though the series failed to gain huge popularity, it still managed to make a lasting effect on viewers' minds with its plot, unexpected twists, psychological mind games, and actors' fabulous performance. Fans desire more and are impatient about updates on Deadly Class Season 2.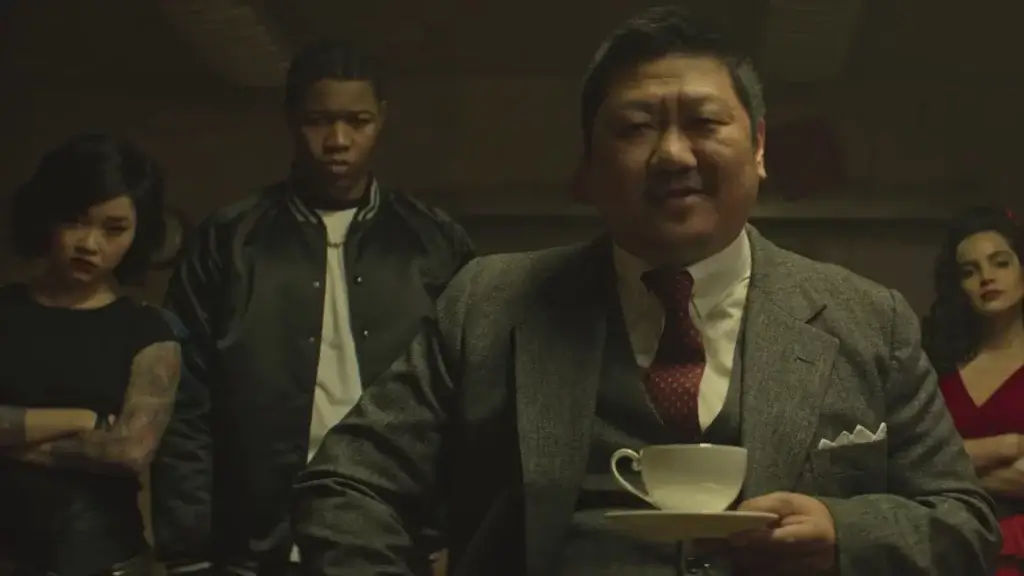 The first season deals with a bunch of arrogant teenagers who already act like criminals. They are sent to King's Dominion school by their parents (probably having criminal backgrounds) to train them to become leading assassins. The storyline of the series is not a usual one and this is one reason that increases our curiosity. All the teenagers' behavior is violent and dangerous because of their childhood traumas. Childhood traumas happen to be one of the major aspects thay has been covered very wisely by the makers of the show.
At the beginning of the show, we find that Marcus is accused of setting his orphanage on fire, killing everyone inside. After this incident, he is a wandering teenager struggling for survival. Master Lin accepts him in his school which is meant for elite children aka future assassins. Marcus finds it difficult to cope with these new surroundings but with Master Lin's help, he manages to fit in. As the series moves forward, we find a love triangle forming between Marcus, Saya and Maria that causes more tension in the academy.
Next, we find that because of Maria's flirtatious actions toward Marcus, her ex-boyfriend (Chico) becomes angry and he plans to murder him. In a confrontation between him and Marcus, Chico tries to kill him but in order to save Marcus, Maria attacks him which causes his on-spot death. Then Chester, a boy from Marcus' orphanage who knows about Chico's murder, starts blackmailing him. Marcus kills him too. In the end, Chico's father Diablo gets to know about his son's murder and comes face-to-face with Marcus and Maria. The season ended there leaving the fans wondering as to what happens next.
The first season left the fans curious as to what will be the fate of Marcus and Maria. If Deadly Class Season 2 is revived, many questions that are arising in fans' minds will be answered. There is a possibility that Maria might be killed, therefore, making it easier for Marcus and Saya's love story to move forward. It is also possible that Master Lin might make alliances and makes a strong team to avenge his wife's death from Diablo. Whatever Deadly Class Season 2 has in store for its fans, it will be super exciting.
Related| Future Man Season 4 Release Date, Cast, And All Spicy Updates
Is the Deadly Class Season 2 Trailer Out?
There is no trailer for Deadly Class Season 2 yet. Here is the first season's trailer to remind you of the action-thriller series. If you are interested in action, thrill and adventure, then this show is the one for you!
Related| To The Lake Season 2 Release Date, Cast, Plot, and Updates!