After the cliffhanging ending of the first season, and many unanswered questions fans are eagerly waiting for Darwin's Game Season 2 revival. Will we get the answers to all the unsolved mysteries in the upcoming season? Jump in to know!!
"Darwin's Game" (in Japanese "Dawinzu Gemu") is an action Japanese television series produced by Nexus(a Japanese animation studio) under the direction of Yoshinobu Tokumoto. The show is officially licensed by Aniplex of America and brought to us by Tokyo MX. The series is an adaptation of a manga series written by FLIPFLOPs of the same name. The manga series consists of 25 volumes as of now.
The show first premiered on Jan 3, 2020, on Tokyo MX and finally concluded on Mar 20, 2020. It contains a total of 11 episodes. The show was able to create hype among the audience. The series is said to have a rating of 7.3/10 as stated by IMDb. The anime received 82% approved ratings from the audience as recorded by rotten tomatoes.
Darwin's Game Season 2 Synopsis: A Peek Into The Previous Season
Before jumping into the details for Darwin's Game season 2, let us remind you of the previous season. The show unfolds the life of a 17-year-old boy named Kaname Sudo, who takes on an invitation from a friend to play a game called "Darwin's Game", a deadly game that involves a battle between life and death. Little does he know this invitation will change his life forever.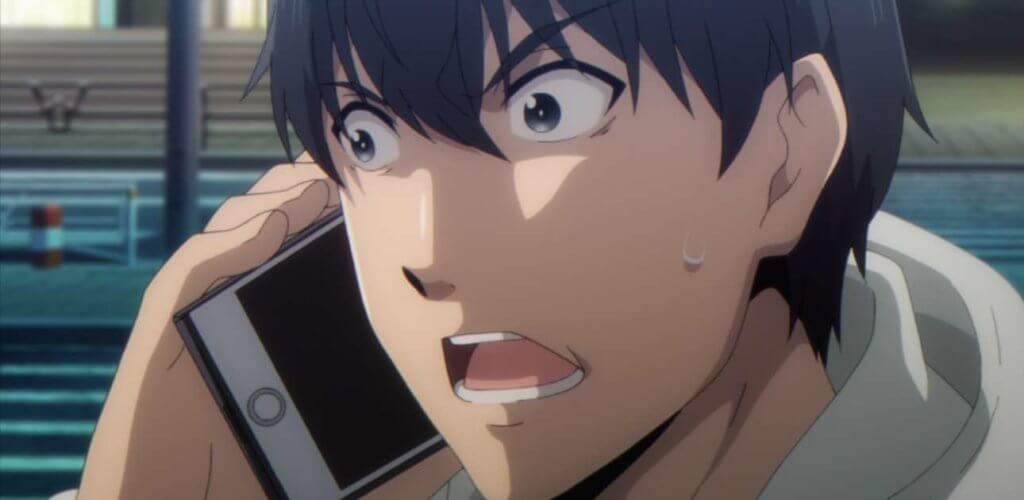 When he learns about the truth of the game, he tries to remove his name but is trapped and now he must play the game in order to survive. Once a person enters the game they are given a sigil, a special ability to help them survive throughout the game, that differs from player to player. Kaname is a kind and compassionate boy who was basically trapped in playing this game. Though the game is full of assassinations, Kaname tries not to kill people.
But as the show moves forward, we find that there is a change in Kaname's personality and he starts to understand the tactics of the game. His other friends are murdered by the opponents and now he decides to take action. Now he wants to end the game by reaching its final level and kill the Game Master. He also finds out that an assassin in Panda attire is trying to kill him. To know what happens next you have to watch "Darwin's Game" all by yourself.
Related| Insatiable Season 3 Release Date – Is a Third Season On The Way?
Darwin's Game Season 2 Release Date: When Is It Going to Renew?
Though the series was able to gain the attention of the audience just after the release of some of its episodes, it is still not clear whether there is going to be Darwin's Game Season 2 or not. The fans are doing everything possible in their power by demanding a second season through social media.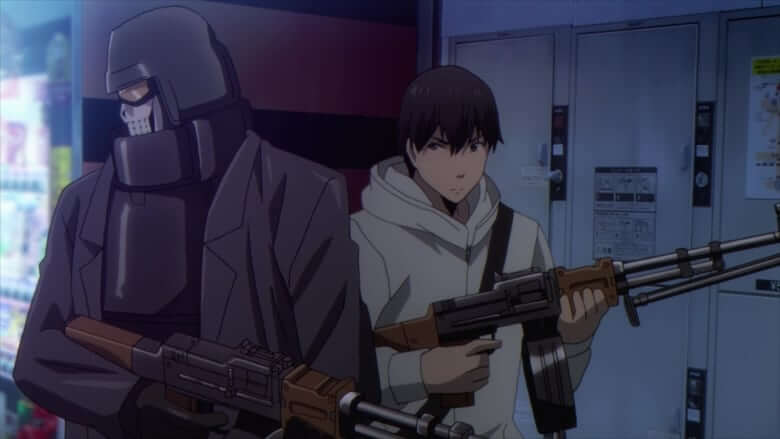 As we already mentioned, the show is entirely based on a manga series that was started in 2012 and is still under production. Keeping this thing in mind, we expect that Darwin's Game season 2 will be happening as there is a lot of material and many possible storylines that the makers can draw from the manga.
Since there is no official statement from production studio Nexus regarding Darwin's Game Season 2, so it will be hard to predict when it is going to release, though we are confident of its launch. Even if we receive an official notice it will still take time in its production. We should be expecting it around summer 2023. Till then you guys have to wait patiently but you can enjoy its first season.
Related| Tonikawa Season 2 Release Date – When Are We Getting A Second Season?
Darwin's Game Season 2 Plot: What Will Be The Storyline For The Upcoming Season?
The first season of the show focused on the hardships and struggles Kaname faces the time he is forced to be a part of the game. By the end of the first season, we find, that Kaname and the Sunset Ravens use their power and intelligence to deliver the message to the opponents that the game is not allowed in their territory.
The ending of the first season was enough to make fans raise many questions about the show. The mystery man who created the game is still to be found by Kaname and Sunset Ravens. The first season left fans with a lot of unanswered questions which will probably be justified in the upcoming season.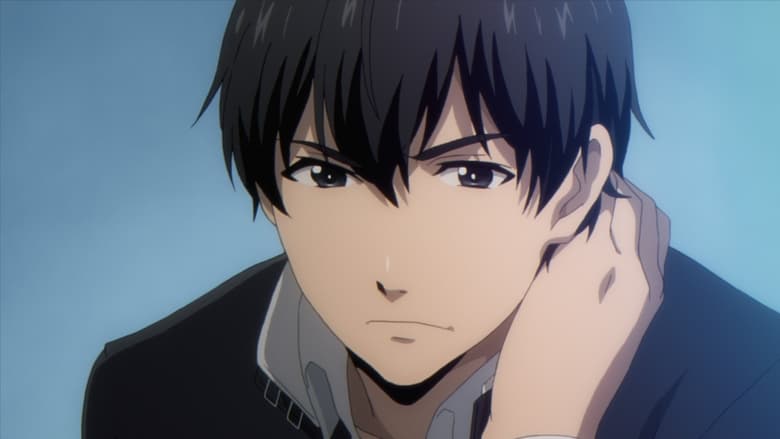 There will be sure as hell a lot of shocking discoveries and revelations about the game and its creator in Darwin's Game season 2. Also, we can expect a budding relationship between Kaname and Shuka. Most importantly, the second season will answer the mystery of the assassin in Panda attire and who was the person who created this game, and what was the reason behind it.
We are as excited and impatient as you are, but the wait will be worth it. As of now, there are no updates for Darwin's Game season 2. But as soon as something comes, we will be the first to reveal it to you.
Related| Poldark Season 6 Release Date – Will Historical Drama Series Return With A Bang In 2022?
Darwin's Game Season 2 Expected Cast: Who Can Be Seen In The Second Season?
Since it is adapted from a manga series, so there are very few chances that the protagonists of the series will be removed or changed. So, we should be expecting the same cast in the upcoming season as in the previous season. Though we surely can see some new faces, again we are not sure of it yet. Here are the main characters in the series: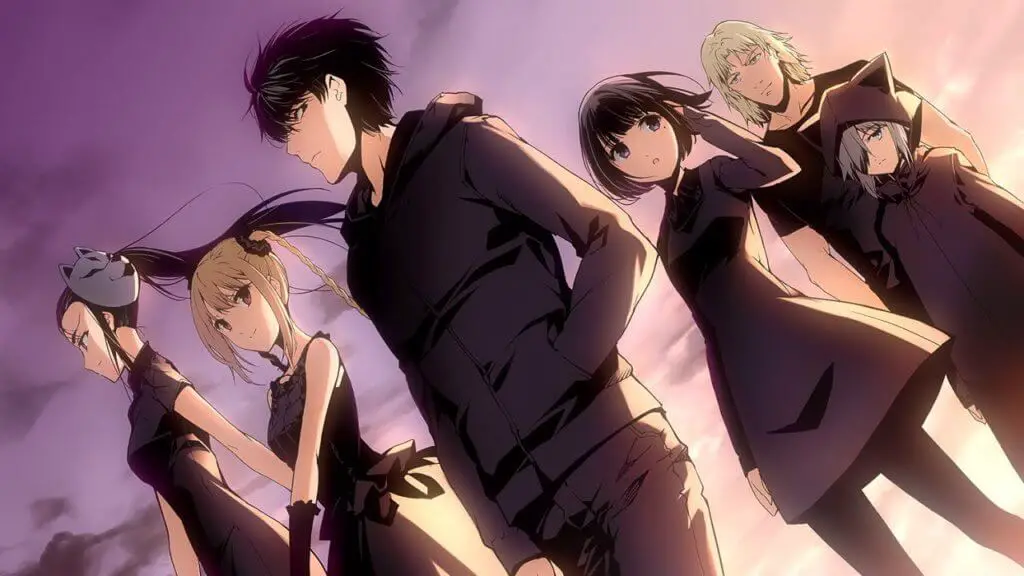 Kaname Sudo is voiced by Yusuke Kobayashi(Japanese), Stephen Fu(English)
Shuka Karino is vocalized by Reina Ueda(Japanese), Alexis Tipton(English)
Rein Kashiwagi is played by Nichika Omori(Japanese), Tia Ballard(English)
Ryuji Maesaka is voiced by Taku Yashiro(Japanese), Jarrod Greene(English)
Sui/Sota is played by Yumiri Hanamori(Japanese), Brittany Lauda(English)
Liu Xuelan is vocalized by Ai Kayano(Japanese), Katelyn Barr(English)
Ichiro Hiiragi is voiced by Takehito Koyasu(Japanese), Chris Wehkamp(English)
Other characters in supporting roles are Hamada(Yuya Hirose), Kyoda(Chiaki Kobayashi), Shinozuka(Fukushi Ochiai), and Suzune Hiiragi(Konomi Kohara), and Wang(Yoshitsugu Matsuoka).
Read More| Agent Carter Season 3 Release Date: Will Marvel Studios Renew The Show Or Drop It?
Darwin's Game Season 2 Trailer: Will It Arrive Soon?
The show was released in 2020 and it is been nearly two years now, yet no updates or anything from Nexus. Sadly, we will have to wait until Nexus release the trailer for Darwin's Game Season 2. Till then you can entertain yourself by rewatching the series. And if you like shows about survival like "Squid Game" then this anime is for you!!
Some Frequently Asked Questions Related To Darwin's Game Season 2 –
1. Is there gonna be Darwin's Game season 2?
Studio Nexus haven't spilled beans on the fate of season 2, the animated series is waiting for its turn to be renewed. The first season premiered in 2020 and since then we haven't got any updates about the show.
2. Has Darwin's game ended?
No, neither the animated series hasn't been canceled nor has been greenlit.
Related| The Nevers Season 2 Release Date – Will The American Sci-Fi Drama Be Back On HBO In 2022?