Have you watched Bosch Season 6 Episodes? Then like me, you too will be keenly waiting for Season 7 right? Well, we all watched episodes of the sixth season with deep interest as they were full of thrill and twists. But you will agree with me that the ending of last season wasn't satisfactory and it left many theories and mysteries unsolved. In fact, it has created many puzzles in the minds of fans.
On 16th April 2020 Bosch Season 6 was launched and like the earlier seasons, people also loved it. They were quite happy after seeing the actor Titus Welliver in the character of a police detective. Not even a year has gone to the launch of the sixth season and fans have already started questioning about Bosch Season 7 release date and many more things about the upcoming season. So, here is everything that has been known so far.
When Will We Finally Get To Know Bosch Season 7 Release Date?
The drama has turned out to be one of the most successful series for Amazon Prime. It has crossed the mark of 8.4/10 stars on the IMDb which shows how much people liked the concept of the series. After seeing these metrics creators understood the intent of the audience for the show and therefore, even before the launch of the sixth season they announced the renewal of the series for the seventh time.
On 13th February 2020 makers disclosed that they would come up with another season of Bosch. But unfortunately, along with this good news, they also revealed a piece of bad news about next season. Do you know what it is? Bosh Season 7 is the final season of the series and thereafter we won't get a chance to see further installments of the show.
While conversating with TV Insider in July Connelly expressed his views on terminating the series on season 7 and how 2020 riots and rallies against police cruelty and racial injustice will affect drama's final season.
He said, "It's difficult because we are already down the road. We outlined the season, taking the last six and seven years into account. We want to write to an ending, and we have that ending. It was set in January before any of this happened. We're faced with the question, do we retool? Do we spend the time and money to retool and start over? Or can we do some stuff in this last season with what we already have and change it and tweak it?"
Connelly didn't reveal more insights about the upcoming season as he didn't want to ruin the suspense and adventure of Bosch Season 7 episodes. However, he mentioned that the incidents of season 7 would happen before the killing of George Floyd in Minneapolis.
Some trusted sources have revealed that the makers had started the shooting of Bosch season 7 before March 2020 but due to the COVID-19 pandemic, they paused all the process. Now, again they have begun filming for next season after restrictions removal in the country. That's why they haven't shared any details regarding the release date of season 7. However, speculations are saying that it won't arrive before the last quarter of 2021.
How Will Bosch Season 7 Plot Be?
The drama shows us a story of an L.A.P.D. homicide detective Bosch and cops who combinedly decode crime cases with Hollywood Homicide. The episodes of the series follow Michael's popular novels – the first season was based on The Last Coyote and Trunk Music while the events of the second season were extracted from The Black Echo and A Darkness More Than Night.
In this way, all of the previously released seasons were based on different books. The reports of Nextalerts suggest that the Bosch season 7 episodes will involve the events of The Concrete Blonde and The Burning Room. It will deliver deep insights into the drug trade where Bosch and Jerry try to get to the bottom of dangerous crime cases with full enthusiasm but they will do murder inquiries on their individual levels.
Michael has already mentioned that next season's story will feature the incidents before George Floyd's demise. However, it will "have an echo that goes forward to that." So, it's almost sure that season 7 won't be less than last season in terms of thrill and adventure.
Related| Gentefied Season 2 Release Date On Netflix And Everything That You Should Know
Who Will Be Part of Bosch Season 7 Cast?
Till now no information has been revealed by the creators regarding the cast of the forthcoming season but we all know that last season ended on a cliffhanger. So, there is a maximum possibility that the actors of the sixth season will replicate their roles in Bosch season 7 too. Many trusted sources like toppers, Nextalerts, AUTOFREAK is also hinting that season 6 stars will make a return.
However, don't be surprised if you see some fresh faces in season 7 because showrunners can introduce some new actors to make the story more captivating and full of twists. But they won't make drastic changes in the lead characters of the series. So, the actors who are going to be seen in Bosch season 7 episodes are –
Titus Welliver will play the role of Harry Bosch.
Jamie Hector will be seen as Jerry Edgar
Amy Aquino will portray the character of Grace Billets.
Lance Reddick will reprise his role of Irvin Irving.
Annie Wersching will display the character of Julia Brasher.
Lynn Collins will present the character of Alicia Kent.
Julie Ann Emery will deliver her role of Sylvia Reece.
Adam J. Harrington will be seen as Jack Brenner.
Carter MacIntyre will portray the character of Clifford Maxwell.
Abby Brammell will play her role as Heather Strout.
Kevin Will will display the character of Waylon Strout.
Chris Payne Gilbert will present the character of Travis Strout.
Leith M. Burke will be seen as Charlie Dax.
Tzi Ma will replicate his role of Brent Charles.
Ashton Holmes will play his role of Roger Dillon.
D. W. Moffett will portray the character of Jack Killoran.
Bambadjan Bamba will display the character of Remi Toussaint.
Brian D. Mason will be seen as Winston.
Terrence Terrell will deliver his role of Marvel.
Other actors like Yancey Arias, David Marciano, Eric Ladin, Jacqueline Obradors, Mark Herrier, M. C. Gainey, Jamie Anne Allman, Celestino Cornielle, Sam Meader, Richard Brooks, Treva Etienne, Wilmer Calderon, Al Vicente, and Bess Armstrong can play their respective roles.
How Many Episodes Will Be In Bosch Season 7?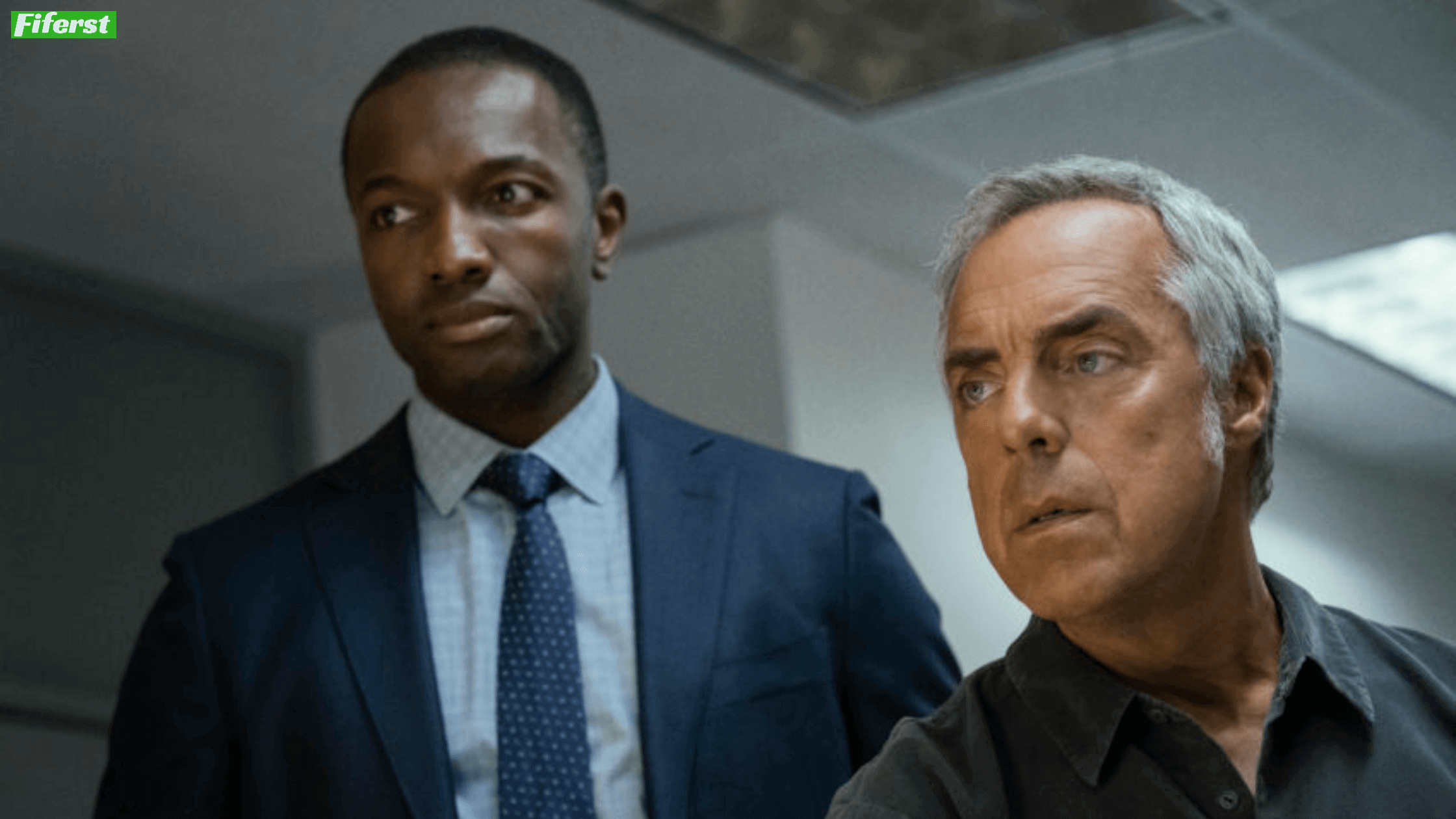 In last season we saw ten episodes including –
Episode 1: The Overlook
Episode 2: Good People on Both Sides
Episode 3: Three Widows
Episode 4: Part of the Deal
Episode 5: Money, Honey
Episode 6: The Ace Hotel
Episode 7: Hard Feelings
Episode 8: Copy Cat
Episode 9: Dark Sacred Night
Episode 10: Some Measure of Justice
Well, we haven't got any details from trusted sources regarding the episodes of the forthcoming season but you might have noticed that there were 10-10 episodes in each of the previously released seasons so maybe next season will also have 10 episodes.
Is There Any News Of Bosch Season 7 Trailer?
The filming of season 7 hasn't finished yet, the trailer is far away. If we follow speculations then the trailer won't arrive before the end of 2021. So, don't expect it right now as it will be launched as per its schedule. Till then you can watch the exciting season 6 trailer embedded above.
Related| Catastrophe Season 5 Release Date, Cast, Plot And All Latest Updates