The fetish for crime thriller shows is not something new. Well, who doesn't want to see their favorite actor in a suspicious role? If you have been searching for mysterious thrillers or best shows like Harrow, then don't worry you have Fiferst. We have mentioned popular crime thrillers in this article. Hop in to know about them.
"Harrow" is an America-based mystery medical drama TV series developed by Leigh McGrath & Stephen M. Irwin that aired on ABC. The show stars Ioan Gruffudd as Dr. Daniel Harrow, a forensic pathologist who uses weird methods to solve his cases. He finds himself in danger when his past threatens his present life.
Dr. Harrow is not like other pathologists, his empathetic behavior towards the dead people helps him in solving his cases. Ioan Gruffudd's outstanding performance is what made this show a huge hit. If you liked "Harrow", then here is the list of the top crime thrillers mentioned below that you will surely love.
Best Shows Like Harrow To Be On Your Watch List In 2022:
1. Sherlock (2010 – 2017)
Talking about crime thriller shows and web series and not mentioning Sherlock? It's like eating pizza without toppings. "Sherlock" is considered to be one of the popular mystery crime thriller shows. We are pretty sure that you must have heard of it and most of you have also watched it but let us give you a brief of it.
It is a detective crime thriller drama produced by Mark Gatiss & Steven Moffat, adapted from Sir Arthur Conan Doyle's Sherlock Holmes detective tales.
It features Benedict Cumberbatch as Sherlock Holmes(who is popularly known for his role as Dr. Strange) and Doctor John Watson is played by Martin Freeman. The show follows the investigations of detective Sherlock Holmes in modern-day London.
2. Forever (2014 – 2015)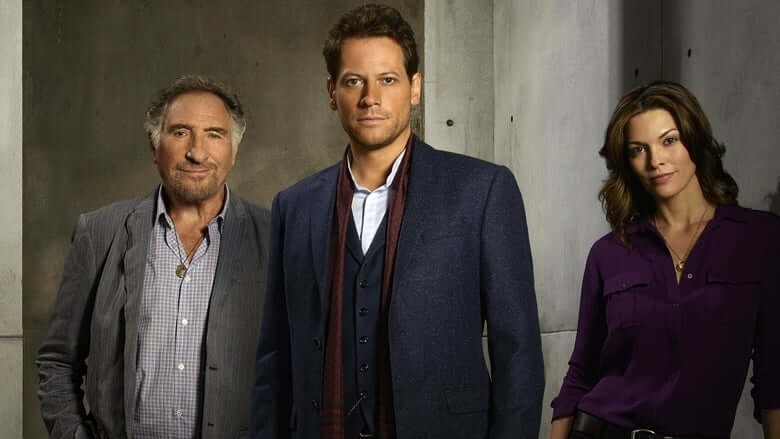 "Forever" is one of the best shows like Harrow. It is a crime thriller television series made by Matt Miller that premiered on ABC on Sep 22, 2014. The show has one season with 22 episodes & "Warner Bros. Television" as its distribution company.
The show features Ioan Gruffudd(who also played Dr. Daniel Harrow in the Harrow series) as Dr. Henry Morgan, the drama's protagonist and an immortal medical examiner based in New York City.
The show follows Dr. Morgan examining the dead people for criminal cases but behind this, his main motive is to find out the reason for his immortality as he was supposed to be dead 200 years ago.
Through the course of his 200 years, he has gained intelligence and techniques that impresses Detective Jo Martinez, his new partner in work. If you are into suspense thrillers, then this show is definitely for you.
Related| Paradise PD Season 3 Review – A Good One or A Disaster?
3. Dexter (2006 – 2013)
With a high rating of 8.7/10 on IMDb, "Dexter" is one of the best shows like Harrow, that we recommend you to hop on it now. It is a psychological crime thriller that will blow your mind with its amazing plot twists.
The fourth season of the series gathered a record-breaking viewership of 2.6 million viewers. The series feature Michael C. Hall as Dexter Morgan and Jennifer Carpenter as Debra(Dexter's adoptive sister).
The show follows the life of Dexter Morgan who as a child witnessed his mother's brutal murder with a chainsaw. After the incident Harry Morgan, a Miami police officer adopted him. As Dexter grew, his past trauma was now converting him into a bloodlust sociopath.
To save him from the situation, Harry told Dexter to only kill the criminals who slip away from the justice system. The show has such a gripping that once you start watching you'll only stop after completing it.
4. The Killing (2011 – 2014)
"The Killing" is one of the most deadly shows that will blow your mind and force you to think differently about humans as a whole. It is an American mystery crime drama TV series created by Veena Sud and produced by Fox Television Studios. The show ran from Apr 3, 2011, to Aug 1, 2014, on AMC and Netflix.
Set in Seattle, the show deals with the investigation of the murder of a local teenage girl named Rosie Larsen. Detective Sarah Linden who is about to retire to go back to her fiancé in California receives a call telling her about a dead girl(which is Rosie Larsen) found in the trunk of the car.
She postpones her retirement and begins to investigate the case along with the detective Stephen Holder. It is one of the best shows like Harrow and a must-watch for all of you out there interested in crime-thriller.
Related| The Best Slice of Life Anime To Boost Your Day!
5. Hannibal (2013 – 2015)
One of the best shows like Harrow and my personal favorite is "Hannibal", an American-based horror-thriller TV series created by Bryan Fuller for the NBC network. The show became popular in the list of psychological thriller dramas and received critical acclaim for the screenplay and mind-blowing performances of the lead actors.
The story starts where Jack Crawford (chief of Behavioral Sciences of FBI) employs an FBI profiler, Will Graham to examine a serial killer. Through the course of the investigation, his psyche is badly affected which leads Jack Crawford to refer him to Dr. Hannibal Lecter, a forensic psychiatrist who is secretly a cannibalistic serial killer popularly known as "Chesapeake Ripper".
While examining Graham the relationship that develops between them threatens Hannibal's longevity. If you are into the suspense thriller drama with a lot of psychological elements, we strongly recommend you watch this show.
6. iZombie (2015 – 2019)
If you are a fan of zombie shows then "iZombie" is the one for you. It is an American horror crime television series created by Diane Ruggiero-Wright and Rob Thomas that aired on Mar 17, 2015, on The CW. The show is adapted from the comic book series by the same name authorized by Chris Roberson and Michael Allred.
The show narrates the exploits of Olivia "Liv" Moore, a doctor-turned-zombie, a Seattle Police medical examiner. She eats the victim's brains to solve the murder cases by inheriting their memories and personalities for a short period of time. It is one of the best shows like Harrow and the one we highly recommend.
Related| Harrow Season 4 Release Date – Will Australian Medical Drama Get A Fourth Chance?
7. Body Of Proof (2011 – 2013)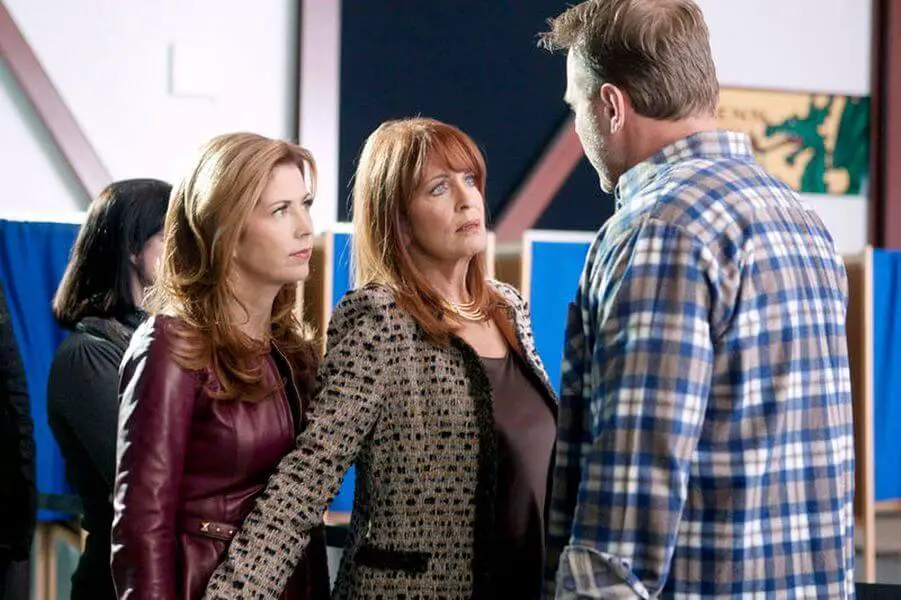 Another one of the best shows like Harrow is "Body Of Proof", an American crime drama television series produced by Christopher Murphey under the ABC Studios production. It aired on the ABC network on Mar 29, 2011, and concluded on May 28, 2013.
The show features Dana Delany as Dr. Megan Hunt, a medical examiner who is focused and determined in her work while managing her personal life issues with her daughter.
She is one of the best neurosurgeons until one day she accidentally kills her patient on the operation table causing her to resign. And to find out the rest of the story, I suggest you watch it yourself now.
8. Coroner (2019 – Present)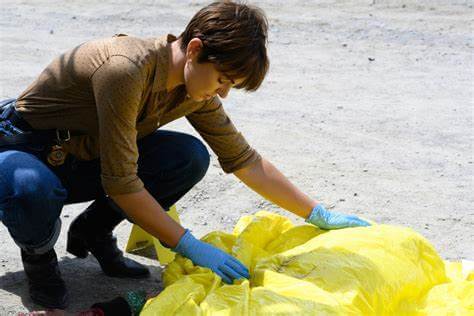 A Canada-based crime drama TV series created by Morwyn Brebner that premiered on the CBC network. The drama is an adaptation of a crime novel series by M. R. Hall. The series focuses on Jenny Cooper, a recently-widowed coroner living in Toronto.
She works with her assistant named Alison Trent and a pathologist(also a homicide detective) to find out the reason behind the deaths within her department. The show received immense love from the audience after the completion of its first season and it is still on the air. It is believed to be one of the best shows like Harrow.
Related| Rake Season 6 Release Date – Is It a Yes Or a No? (Updated 2022)
9. Luther (2010 – 2019)
Another amazing psychological crime-thriller TV series & one of the best shows like Harrow, created by Neil Cross for BBC One. It starred Idris Elba as DCI John Luther and Ruth Wilson as Alice Morgan.
The show won many prestigious awards along with Primetime Emmy Award nominations. While Luther is one of the most dedicated detectives of all, he fights his own inner demons who are as dangerous as the murderers he chases outside.
10. The Blacklist (2013 – Present)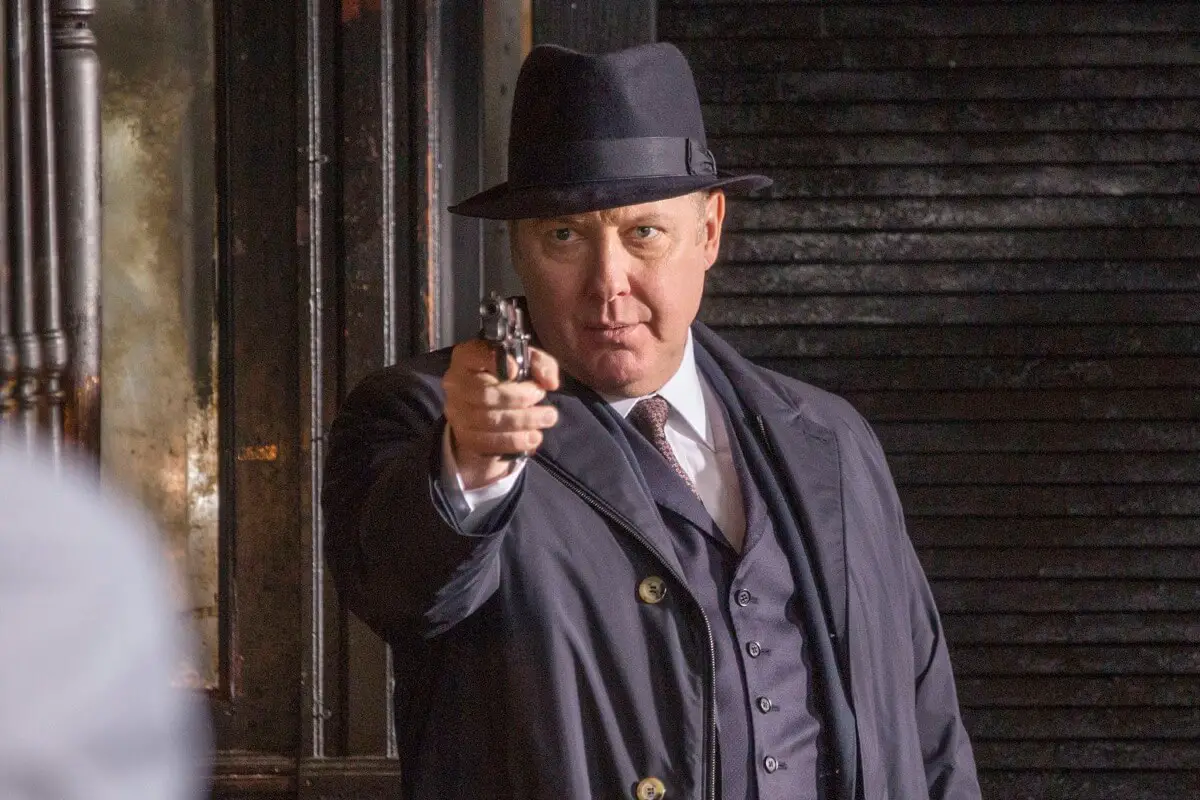 "The Blacklist" is one of the best shows like Harrow that is a must-watch. It is an America-based crime-thriller TV series created by Jon Bokenkamp that premiered on NBCUniversal. The show contains 9 seasons with 196 episodes and it is still on the air.
The show follows the disappearance of Raymond "Red" Reddington, an ex-U.S. Naval Intelligence officer. After 20 years he surrenders himself and claims that he wants to help the FBI track down the criminals and terrorists he was associated with, by offering the knowledge and secrets he unfolded during that time.
Related| 7+ Amazing Shows Like Paradise PD To Watch In 2022!!