Gravity Falls has been an absolute banger and a hit, it reached a good pedestal and very high commercial prosperity. The question here arises that even after having such an optimistic outcome why was Gravity Falls cancelled? This series, created by Alex Hirsch is an animated comedy equipped with mystery too!
It mostly got its hype between June 15, 2012, till Feb 15, 2016, and consists of some jolly-filled adventures of the twin's Dipper and Mabel. We get to see how the kids explore some shady secrets of the town being each other's aid. Interestingly we even get to see Alex Hirsch who himself showcased as Grunkle Stan.
It ran short but this particular series paved its way amazingly for being one of the most influential cartoons of the decade due to its old-fashioned virtue along with its taste of humor. Not only this, Gravity Falls is made family-friendly and contains a lot of beautiful messages in regard to kin.
It received various accolades, involving three Annie Awards, two Emmy Awards, and one Bafta Children's Award! In addition to this, it set viewership records on Disney XD, and all this information makes it very inevitable that Gravity Falls was loved by the audience!
But despite all these Gravity Falls cancelled by showrunners after the premiere of the second season. Do you know the reason behind this? If not then read this piece of content till last.
Why Did Gravity Falls End With Season 2?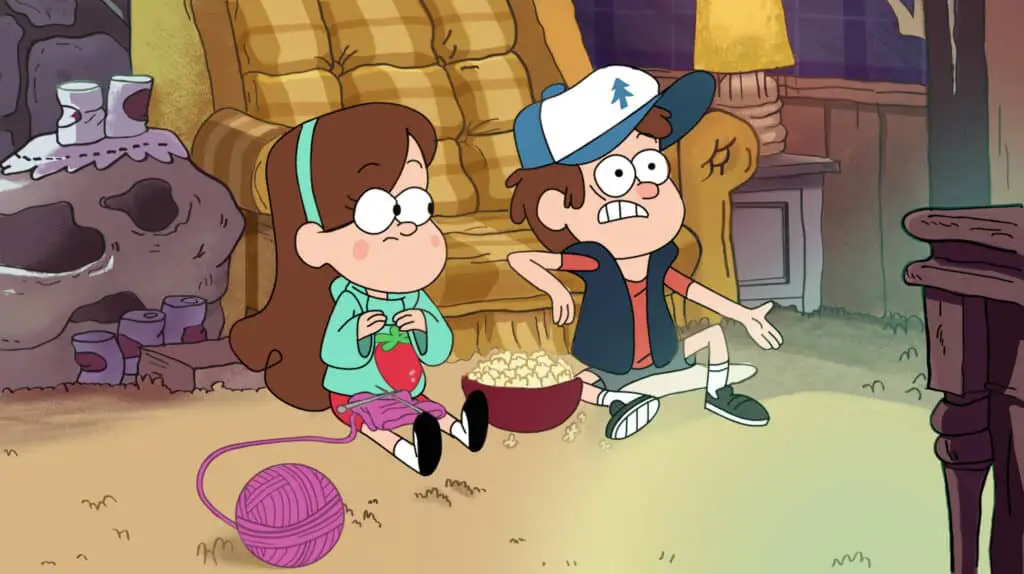 This show is really a sophisticated one and hence attracted a lot of people, it isn't just a cartoon series but a good source of lift up for people of all ages and not just kids. Therefore it shocked a lot of people as to why Gravity Falls cancelled just after the second season finale.
Even after such keen interest from the audience all throughout, why did it just vanish in thin air? Provided that it gained so much popularity, it was not correct to cancel the same. It was announced on November 20, 2015, that Gravity falls only had two episodes left and will end with season 2.
Since the news put the fans in shock and made them go all berserk, Hirsch clarified that since the start Gravity Falls trailed on his view of an epic summer spent by children and it has had a proper beginning, an uplifting climax, and a real conclusion hence it would be really a wastage to exaggerate it further.
He even mentions that he has witnessed a lot of shows losing their original vibe and spark after going on endlessly hence according to him keeping it short and enjoyable was appropriate.
According to the creator he very well managed to satisfy his goal within these two seasons. There was a cryptogram hidden in every episode's credits and the audience had to decrypt it in case the plot dragged itself across the original conclusion there was an obvious chance for the mystery to get diverted and hence resulted in an epic failure to grasp interest from the viewers!
Related| Gravity Falls Ending Explained – What Happens At The End of The Animated Series? (Updated 2023)
Did Gravity Falls Get A Season 3?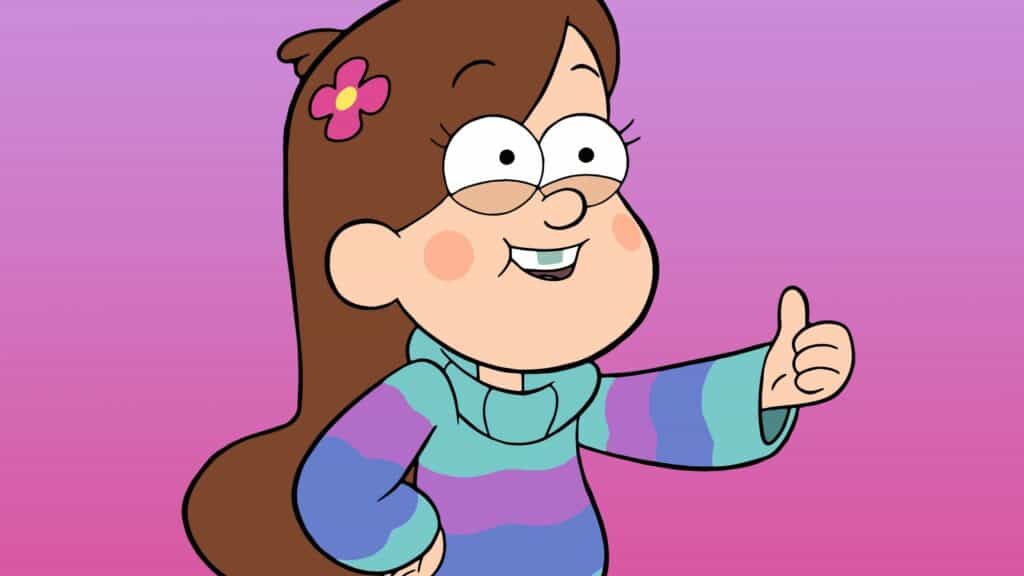 Since Alex Hirsch's firm statement regarding the closure of the show with Season 2 being last, is quite predominant it's highly uncertain whether to be able to view Gravity Falls Season 3. In addition to this essence of the series is conclusive within the second season's ending itself it would be quite absurd to become hopeful for the release of the next season.
Since it's all about mystery and comprehension which was successfully resolved in season 2, we got another justifiable reason for the creator to give this show a wise closure. Gravity Falls season 1 had an incomprehensible ending leaving the fans questionable which led to the coming up of the next season but since the whole of the interrogative part was resolved within Part 2, it's quite considerate and appropriate for the series to have a conclusion.
Although the fans are looking forward to more such amazing works and are hopeful that they might get to experience more such magical creations, some related to the same are The Owl House, Amphibia, Star vs The Forces Of Evil, and Steven Universe.
Related| Gravity Falls Season 3 Release Date – Why Did Mystery Comedy Series Halted? (Updated 2023)
How Gravity Falls Season 2 Could Create A New Show?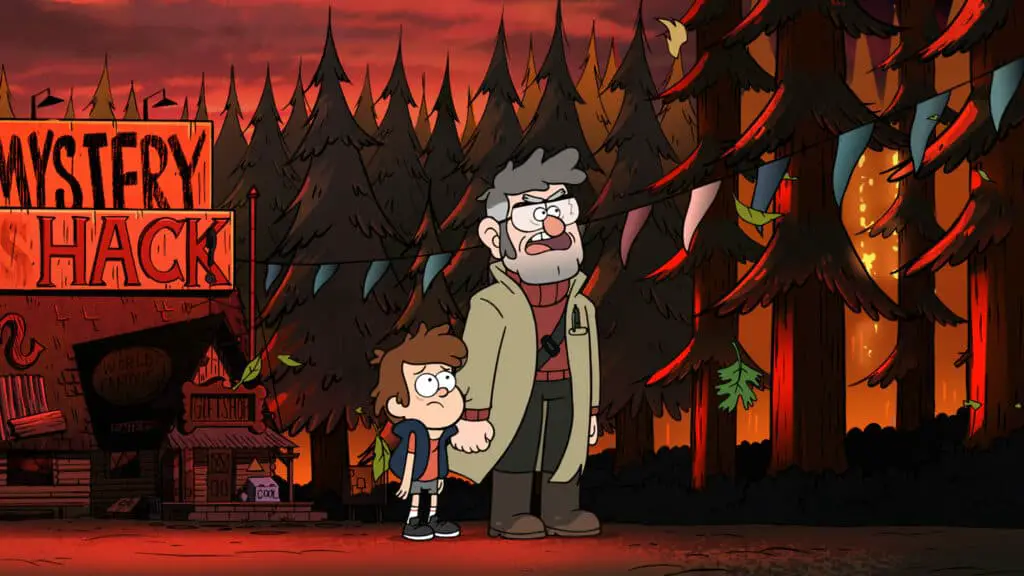 Yes, we know that post-Season 2 for Gravity Falls has been cancelled but it is possible to revive it someday in the future with some new plot or mystery! Maybe next time Dipper and Mabel grow up by then and decide to relive their memories at their uncle's house and simultaneously decipher some new secrets of the town or maybe some pending ones.
Since the prior two seasons had supernatural essence maybe the next time, we get to see something new and way more exciting than before, it may evolve to be darker and slightly adult toned. We can even expect a lot of creativity and some real-life depictions from the maker as well, maybe we get to see new stories set in the same world but in a more interesting or innovative way!
We can not evade the fact that if any other season followed by the second one comes, it has to meet the expectations of the audience because the earlier two seasons have already set a mark by keeping the fan base alive with online discussions, fan fiction, and mail circulation till date.
It even led to the advent of various other coupled merchandise including books and video games named Gravity Falls. No doubt Gravity Falls ended with season 2 but the impact it made was truly commendable!
Related| The Nevers Season 2 Release Date – HBO's Sci-Fi Drama Is On The Way! (Checkout Now)