Excited about the fate of The Morning Show Season 3? Jump in for all critical updates!
The Morning Show, popularly recognized as Morning Wars in other countries, is an American drama TV show that debuted on Apple TV+ on November 1, 2019.
The drama's concept has been extracted from Brian Stelter's book Top of the Morning: Inside the Cutthroat World of Morning TV.
The Morning Show Season 3 Synopsis – What Do We Know So Far?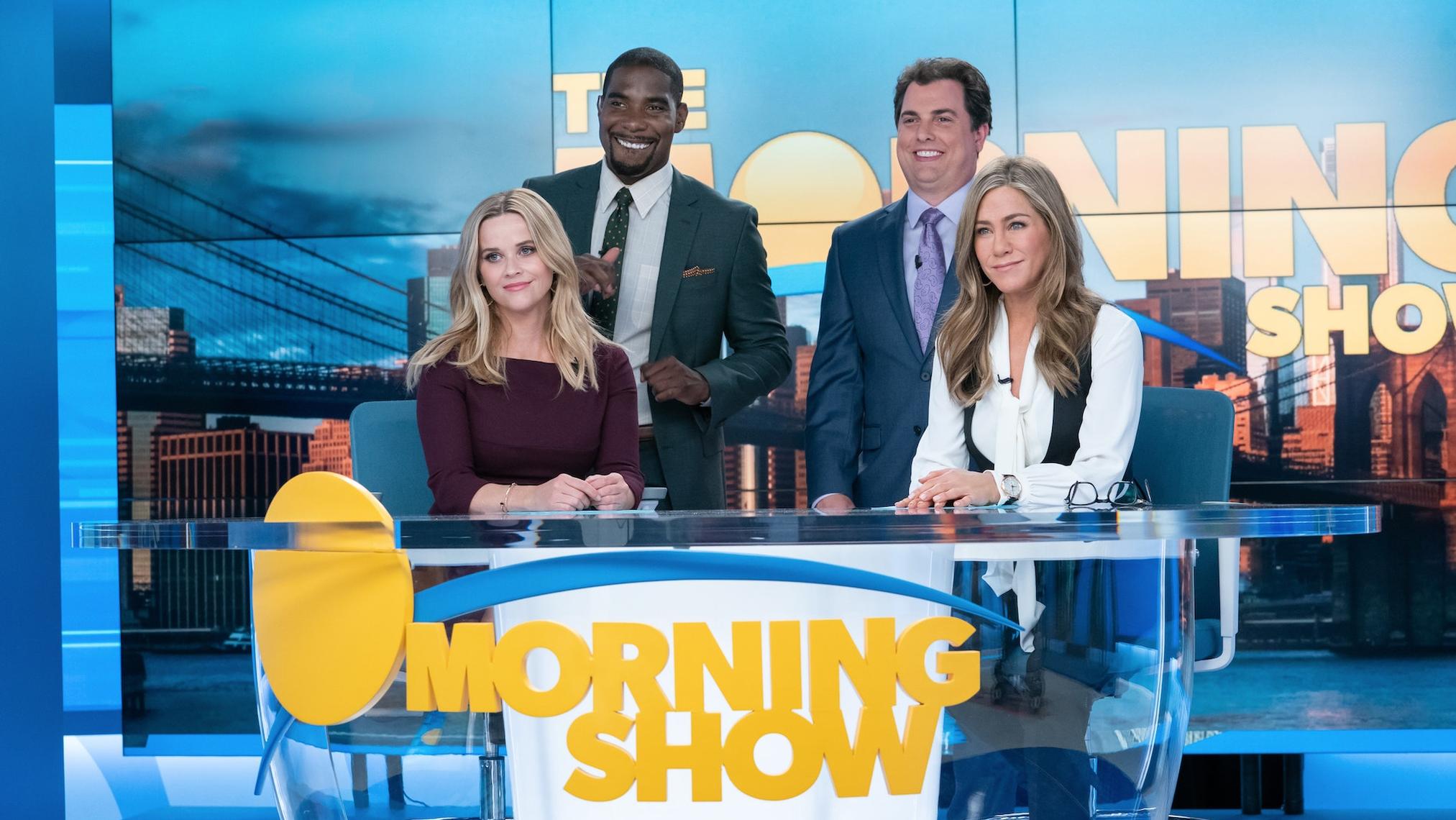 The Morning Show, a well-liked breakfast news program that airs on the UBA network and has outstanding audience numbers, is hosted by Alex Levy and is widely credited with changing the way that Americans watch television.
In the first season, after her on-air coworker of 15 years, Mitch Kessler is fired amid a sexual misconduct scandal, Alex struggles to keep her role as a top news anchor while kindling a rivalry with Bradley Jackson, a chaotic field reporter whose succession of rash judgments introduces her to a new world of television journalism.
In the sequel of the series, as the COVID-19 epidemic slowly takes over the United States and the program itself, the network CEO tries to convince Alex to rejoin. Meanwhile, Bradley struggles with an identity dilemma. It was a wild trip for Alex during Season 2 of The Morning Show.
She admitted to being a part of the #MeToo movement on the show; as a result, she and Bradley tried to make modifications at The Morning Show; she ultimately applied for divorce; she was tensed that she would be dropped as soon as Maggie Brener's novel was published; she broke down when she got to know about Mitch's (Steve Carell) demise; and finally, she was got infected by COVID-19.
Related| Star Trek Discovery Season 5 Release Date: All Juicy Updates To Know!
The Morning Show Season 3 Release Date – Has A Release Date Been Confirmed?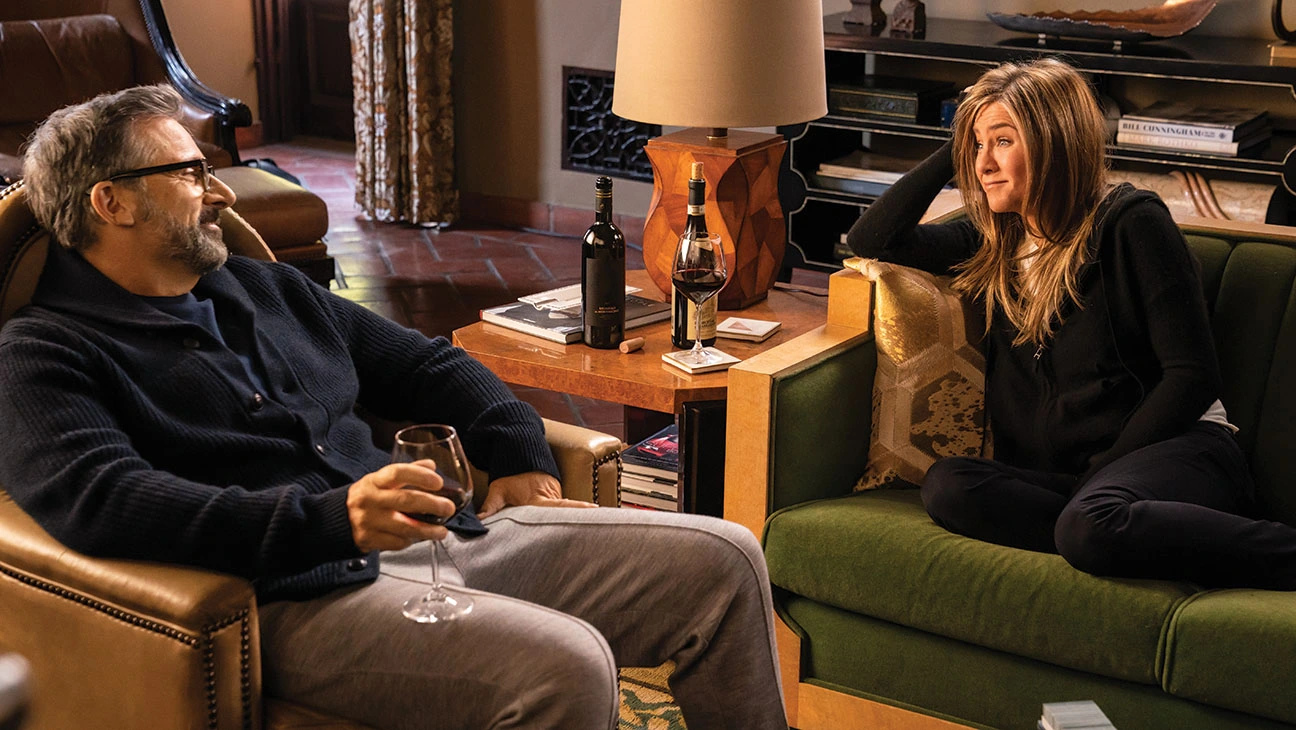 The Morning Show, an AppleTV+ series starring Steve Carrell, Reese Witherspoon, Billy Crudup, and Jennifer Aniston, is currently in its second season. Fans are wondering when we might get a season three as the show has received three Emmy nominations this year and continues to receive positive reviews.
The Morning Show was initially only renewed for two seasons, and a third season wasn't guaranteed due to the show's abundance of well-known participants and the potential difficulty of coordinating schedules. However, The Morning Show will be back in 2023, according to Charlotte Stoudt, the new showrunner for the franchise.
Autumn/Winter 2023 is the anticipated release date for The Morning Show Season 3. The new series is now under production and based on past schedules, it is anticipated to premiere early months of the following year, however, there has not yet been an official announcement of the date.
Related| Imposters Season 3 Release Date – Is The Dark Comedy TV Series Coming Up With The Third Outing?
The Morning Show Season 3 Cast – Will New Characters Be Introduced?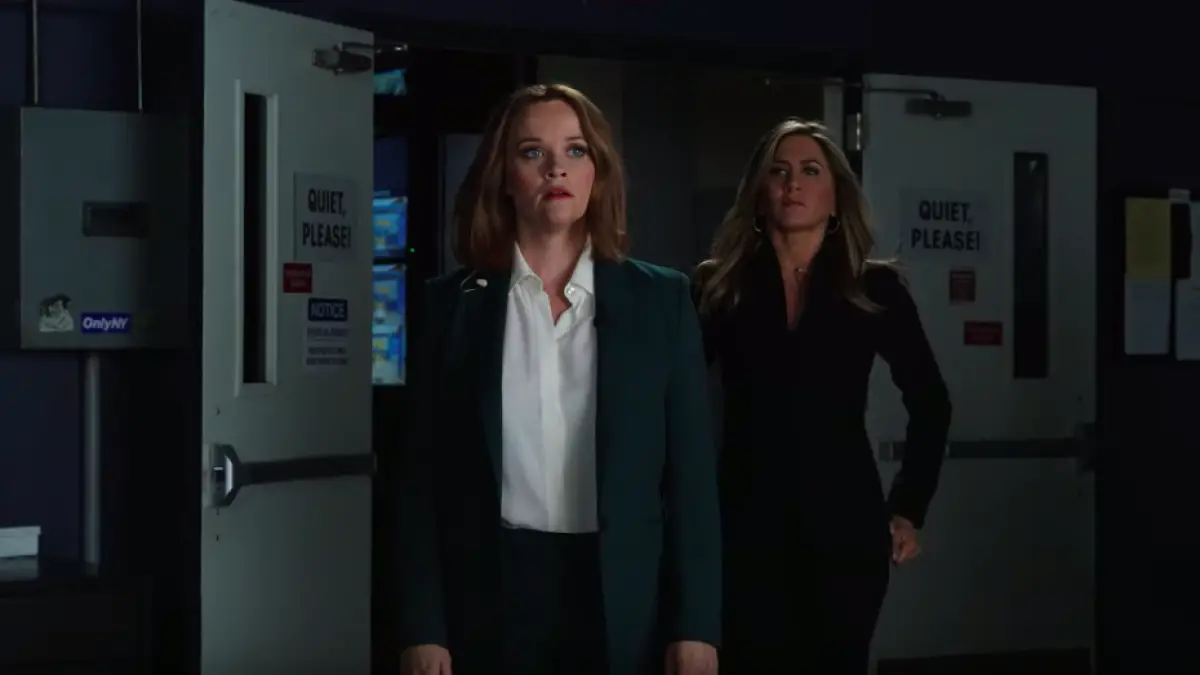 There have been no official announcements regarding the additions to the cast of The Morning Show Season 3 till now, so we can only assume for the following people to be a part of the show as they have been there since the very beginning.
Alexandra "Alex" Levy is portrayed by Jennifer Aniston, she is the co-host of The Morning Show.
Reese Witherspoon plays the role of Bradley Jackson, co-host of The Morning Show.
Billy Crudup as UBA CEO Cory Ellison
Charlie "Chip" Black, an executive producer of TMS, is portrayed by Mark Duplass.
Hannah Shoenfeld, a talent booker for TMS, is played by Gugu Mbatha-Raw (season 1).
As Yanko Flores, the TMS meteorologist, Néstor Carbonell
Producer Mia Jordan at TMS is played by Karen Pittman.
Bel Powley plays TMS production assistant Claire Conway (season 1; guest season 2)
Daniel Henderson, co-host of the weekend version of TMS, is played by Desean Terry.
Jason Craig, Alex's ex-husband, is portrayed by Jack Davenport (season 1)
Mitch Kessler, a co-host of The Morning Show who was just sacked, is played by Steve Carell (seasons 1–2)
Jon Hamm would be a part of the cast, according to a Deadline article from August 2022.
A press statement describes Nicole Beharie as "a grounded, competitive, and charming millennial" and describes her as a news anchor on The Morning Show season 3.
The series will also see Julianna Margulies' Laura Peterson make a comeback.
Related| The Grand Tour Season 5 Release Date – A Scandi Flick Edition Is Ready To Premiere Soon!!
The Morning Show Season 3 Plot – How Will The Story Unfold?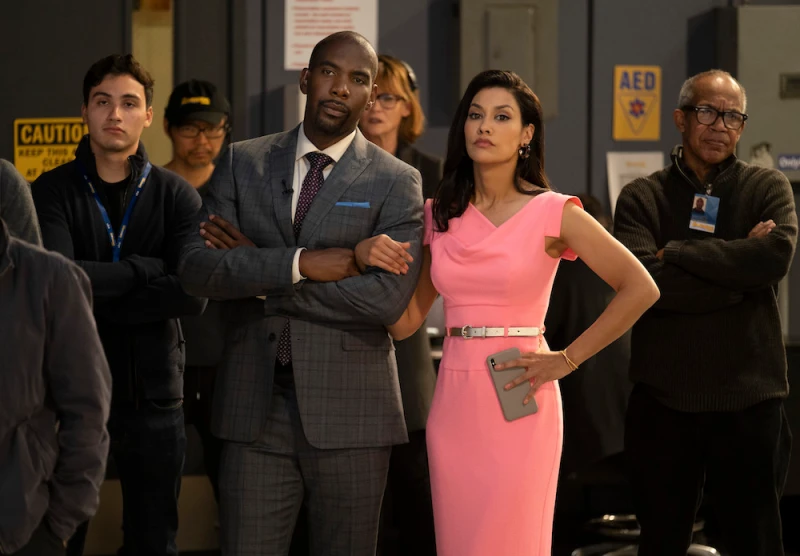 The Morning Show Season 3 storyline remains unknown. However, Jennifer Aniston recently expressed her opinions regarding Alex's personal life: Aniston expressed in an interview that she thinks it's high time for Alex to find Love and affection in her life. She believes that Alex should open her heart and be vulnerable to find love, something she has never performed before.
She expressed a desire to know Alex more intimately outside of the workplace. She stated that in addition to her romantic life, she would want to see her spending time with friends, going on a ladies night out, going grocery shopping, or stepping "down of her ivory tower a little bit." We can certainly support that!
The Morning Show(the show within the show), a news program, is where the show's current events are mostly discussed, however it won't continue to do so. According to executive producer Mimi Leder, while we're still very much dealing with the effects of the variations like Omicron and Delta, "If a third season is produced, COVID will not be the subject of it. That much, I assure you."
Ehrin adds that Paola Lambruschini may also appear more frequently(Valeria Golino) in The Morning Show Season 3 as Paola was the person who spoke with Mitch just before he passed away and brought the video to the United States.
Related| Dopesick Season 2 Release Date – Will The American Miniseries Be Back With The Second Outing In 2022?
The Morning Show Season 3 Trailer – Is It Out Yet?
The trailer for The Morning Show Season 3 has not been released yet, but don't be disheartened as the comeback has officially been announced, the trailer must be on its way. Till then you can enjoy the previous season and refresh your memory.
You can watch all the episodes on Apple TV+
Happy watching!
Related| Kengan Ashura Season 3 Release Date: Is The Netflix Original Series Renewed For A Third Spin-off?