Did you ever think you will again get a chance to watch tv shows like Suits? Probably not, but I have made a full list of similar dramas like Suits after searching a lot.
The ninth and final season of Aaron Korsh's legal drama Suits premiered on July 17, 2019. The USA Network series has run for nine years, and over the years it has developed a loyal following. Despite losing Patrick J. Adams and Meghan Markle after the seventh season, the show recovered and returned with strong seasons.
As the television industry booms, Suits fans will have an abundance of shows to choose from. In our list of shows like Suits having law drama, there are several shows that are similar, and others that are in different worlds have similar aspects.
We will also reveal here a few shows for Suits fans that have become available since the show has ended. Their streaming platform and concise storyline will also be discussed.
10+ Best TV Shows Like Suits
1. Better Call Saul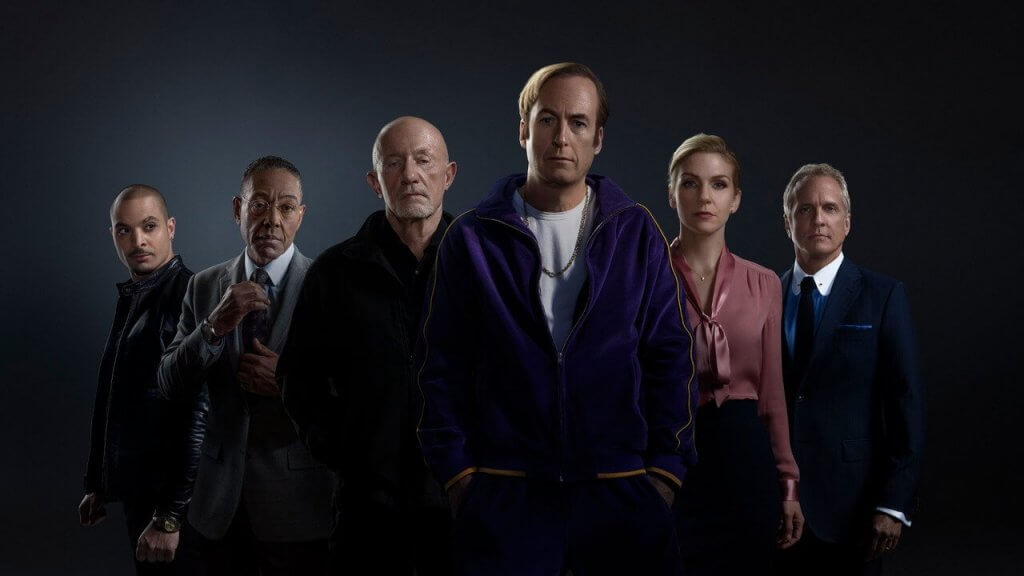 Jimmy McGill transforms into Saul Goodman in the show, as he turns a small-time lawyer from a con-man.
Critics have praised the show and it has been renewed for the fifth season.
The fans of Suits who love the witty dialogue, humor, and moral ambiguity will enjoy Better Call Saul.
Your perspective on the world of law will be transformed into something delightfully brutal and yet comic. It is a highly recommended drama in our list of shows like Suits, and you won't regret giving it a try.
2. House of Cards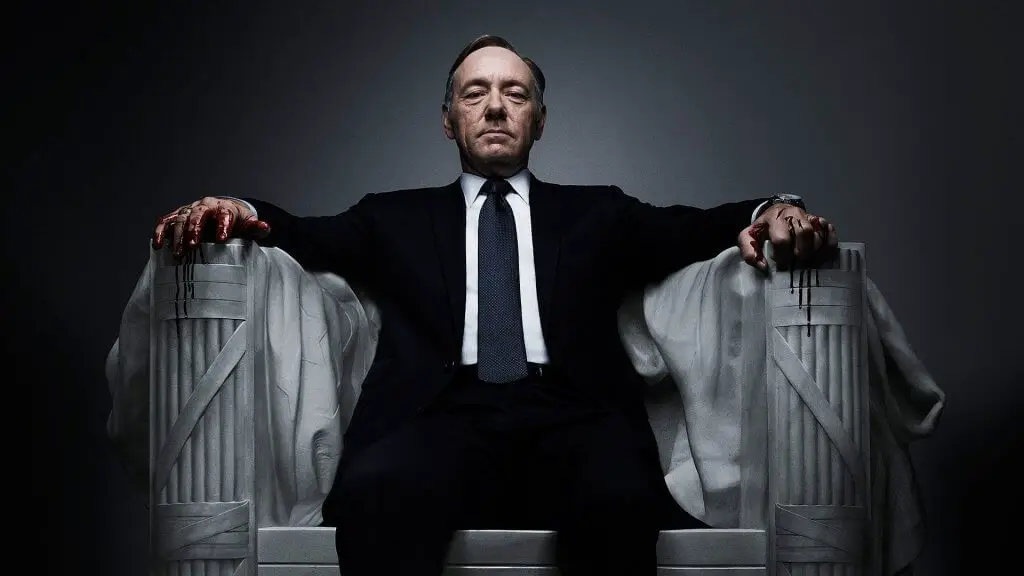 This show has certainly been a gripping one that has engaged audiences and got them talking about the world of politics despite the controversies that have surrounded it late on its run since the last few seasons.
It may be all about politics, but that does not stop it from being a great show for Suit's fans.
The show provides a hefty dose of entertainment with a lot of backstabbing scenes behind and it also focuses on relationships. These positive factors of the drama forced me to put it in our list of shows like Suits.
Related| 10+ Seriously Dramatic Shows Like Wentworth You Should Watch!
3. Boston Legal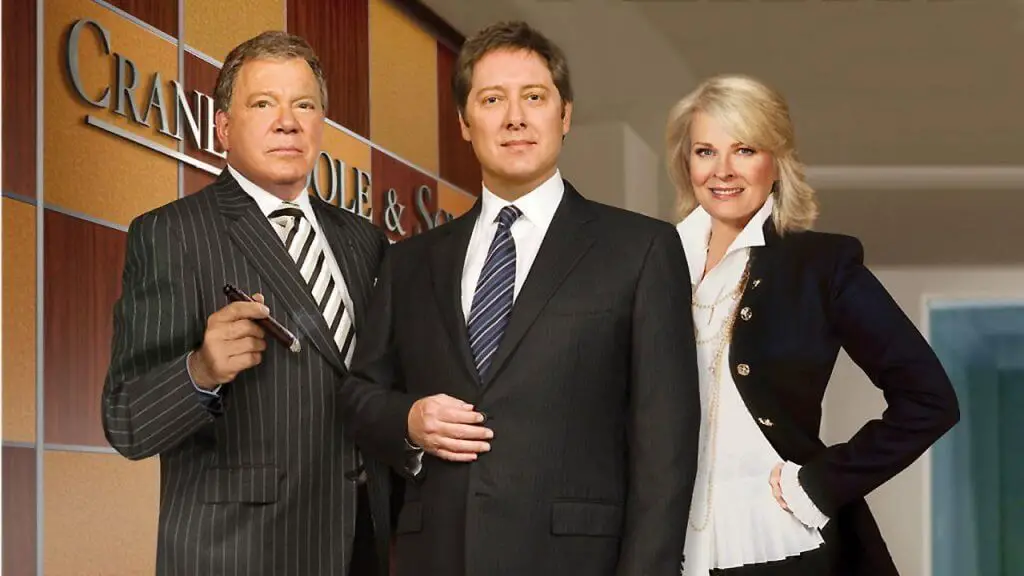 Old is gold, Boston Legal is one of the best shows in the legal television genre and would be a great choice for Suits fans.
Developed by David E. Kelley, Boston Legal stars James Spader as Alan Shore and William Shatner as Danny Crane.
Throughout the series, they gain negative experience at Crane, Poole & Schmidt, a law firm.
Spader and Shatner's characters have excellent understanding in the show who are known for their humorous banter.
4. Silk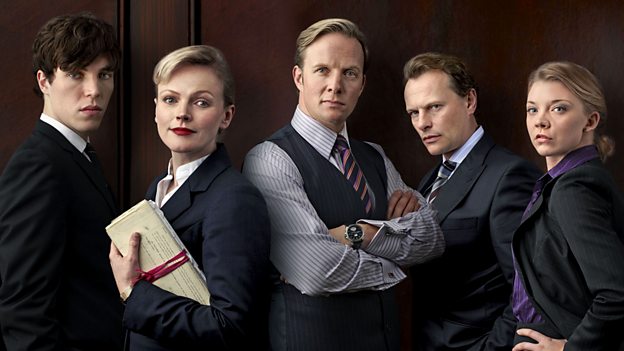 It follows the careers of two top female lawyers who are on their way to work for the Queen. They both aspire to get the role and are not afraid to undercut each other to do so.
This is a truly gripping series that is not as extravagant as Suits but it deals with major cases that always turn out well.
As opposed to Suits, it is grittier, more intriguing with more compelling characters, and the idea of pushing to work for the Royal Family certainly is an interesting one.
Related| 10+ Finest Shows Like Ted Lasso Which Makes You Feel Good
5. Billions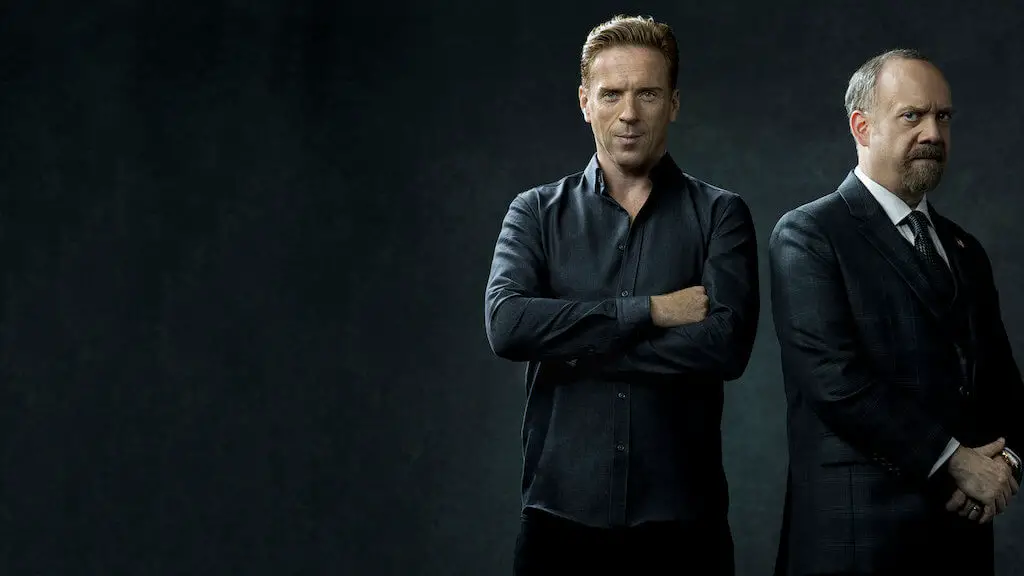 Billions a show like Suits is a drama created by Brian Koppelman, David Levien, and Andrew Ross Sorkin that tells the story of two wealthy individuals from different walks of life engaged in ruthless financial warfare.
In contrast, Bobby Axelrod, an ambitious billionaire played by Damien Lewis has a rivalry with Chuck Rhoades, US Attorney for the Southern District of New York (played by Paul Giamatti).
If Suits appealed to you because of its sharp one-liners, then you should try Billions.
6. Castle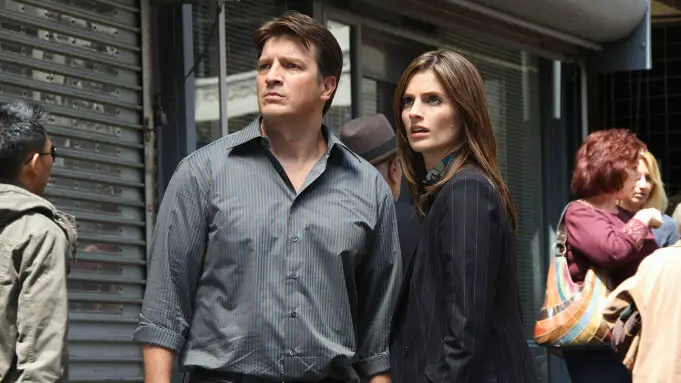 Despite Castle being a police procedural that heavily relies on tired genre tropes, it is one of those shows that proves rehashed ideas can make feel fresh with the right amount of charm, intrigue, and creativity.
The writing is exemplary, so fans of Suits will enjoy the dry humor and amazing dialogues it has.
Nathan Fillion (Nathan Castle) and Stana Katic (Kate Beckett) lead a unique crime-fighting team as they catch criminals usually using Castle's unconventional methods.
The show's witty humor and compelling drama stem from the chemistry between the main characters.
7. How To Get Away With Murder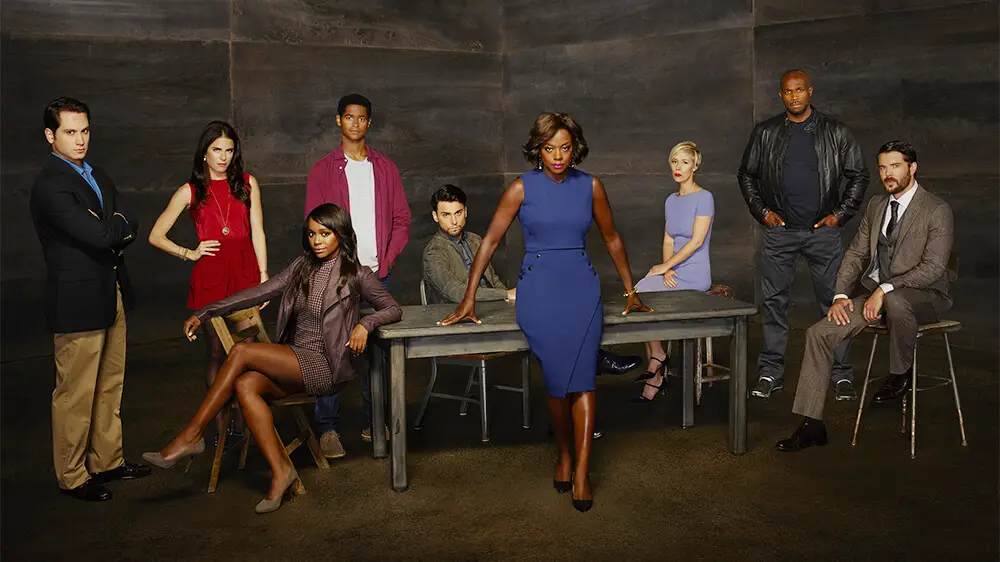 How to Get Away with Murder can be a good choice if you're looking for something new to watch.
It follows the exploitation of law professor Annalise Keating (Viola Davis) and her aspiring law students who become entangled in a murder plot.
You must see it if you enjoy morally ambiguous characters. It's also a suspense-filled story. You won't laugh as much as you did while watching Suits, but you'll still be hooked.
Related| 10+ Puzzling Shows Like The Blacklist That Are As Right As Rain
8. Making A Murderer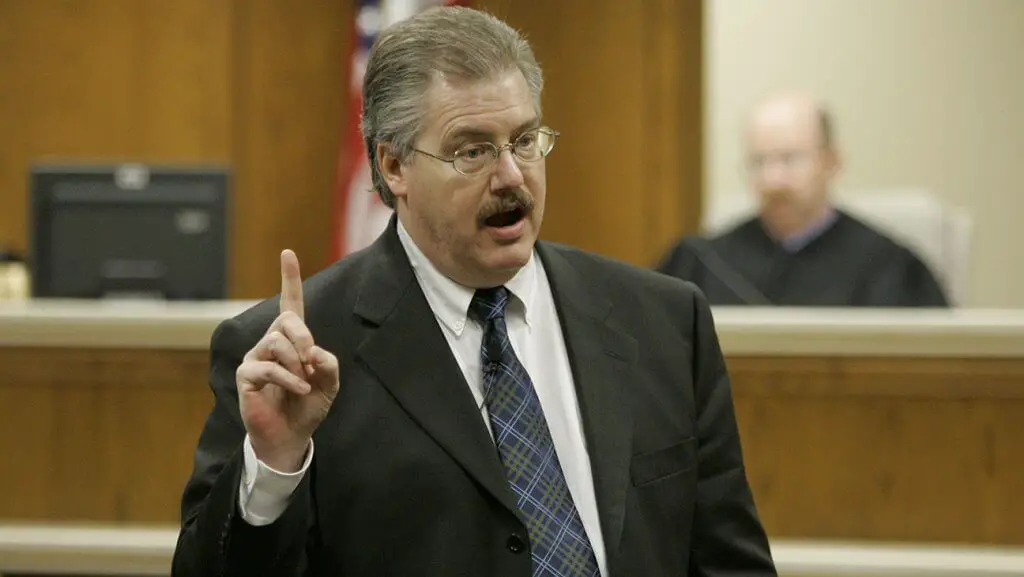 Watching a documentary series like Making A Murderer is another great option for you if you want to watch more and more shows like Suits.
Unlike Suits, it is based on real events and shows what happened during the trial and after the evidence presented during the trial.
It added a lot of glitz and glamour to that segment of the show, so you should be very keen to see how things actually work.
9. Mad Man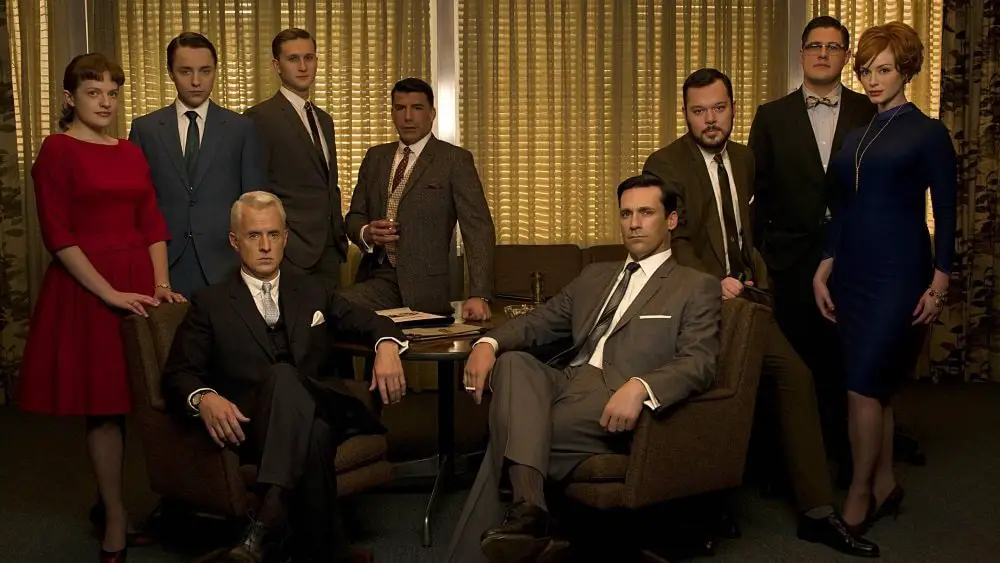 It is set in the 1960s with five major characters and has a story that revolves around an advertising agency's business and personal life.
Even though the show focuses primarily on Don Draper (Jon Hamm), a financial wizard, political manipulator, and womanizer, the show thrives on its fascinating ensemble cast.
Mad Man ranks among the best TV shows of all time due to its rich characters, top-notch scripts, fabulous acting, and historical authenticity.
A lot of the elements in both shows are similar, from the business environment to the characters and their witty dialogue.
10. The Good Wife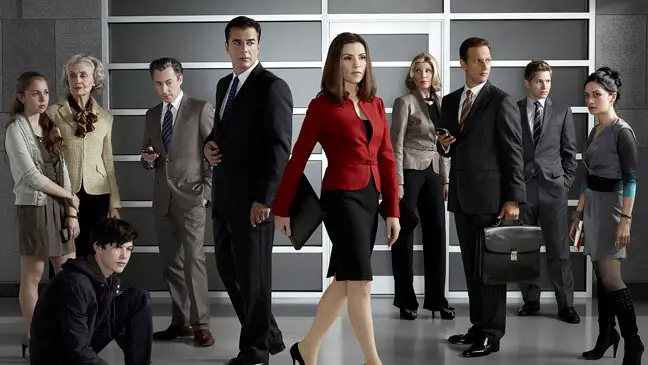 Created by Robert and Michelle King, The Good Wife is an acclaimed crime drama and a riveting tale of personal struggles on a legal battlefield.
The drama has Alicia Florrick who returns to her career world as a litigator (after her husband's corruption and the government scandal that landed him in prison) who is responsible for raising her two children.
There is something exciting about this combination of legal and personal drama as well as the season-long arcs, Suits fans will find The Good Wife appealing as it is formatted similarly.
With The Good Wife, now I'm ending my list of shows like Suits. No one is forcing you to watch all shows, just pick anyone of your choice and start your journey of watching legal drama.
Also Read, 10+ Heart Winning Shows Like Outlander That Will Win Your Heart