A creation from Jack Dolgen and Doug Mand, Pretty Smart is an American comedy show, set around a backdrop that stands quite similar to the conventional sitcoms. This American series came up with its first season in October 2021 on the streaming giant, Netflix.
No confirmation has yet been made about Pretty Smart Season 2 by Netflix. However, the fans have been waiting for reliable news and more so, because the first season ended on a note that did anything but conclude the storyline. There is so much that can be told further in the series and a potential plot that does exist.
Read on to discover all the facts and titbits that we have gathered and brought in especially for all the fans who have been waiting for Pretty Smart Season 2 –
Pretty Smart Season 2 – What Is The Drama All About?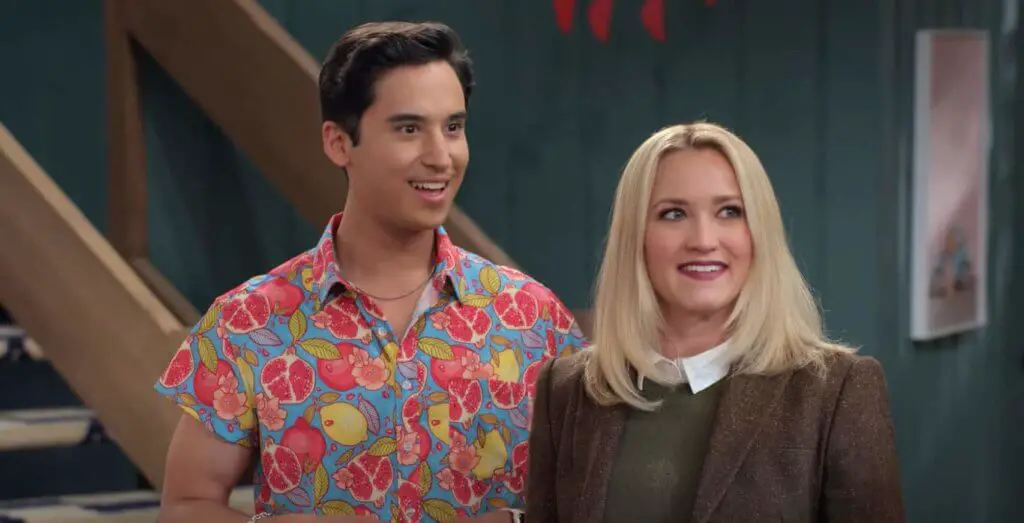 Pretty Smart is mainly centered around Chelsea who lands up with her sister Claire and her roommates. Chelsea is not used to living around the crowd that she now has to bear and live along with but has got no options. These five characters living together under one roof, bring in the appropriate combination for a hilarious sitcom for the viewers.
Chelsea is a cultured and polished girl who has acquired her education at Harvard. It is her breakup with her boyfriend, that forces her to reside with her polar-opposite sister, Claire in Los Angeles. Finding her sister Claire as a mere waitress with a low intellect, Chelsea does not think very highly of her. Gradually, after sharing the same place, the two sisters do bond and their tuning does get improved.
With time, Chelsea also finds herself in a better and more comfortable space with her sister's roommates – Jayden, Solana, and Grant. Did we skip that Chelsea also desires to be a writer? Yes, she does and this journey of hers is also touched upon in some of the episodes.
Pretty Smart Season 2 Release Date – When Is The Second Outing Coming Out?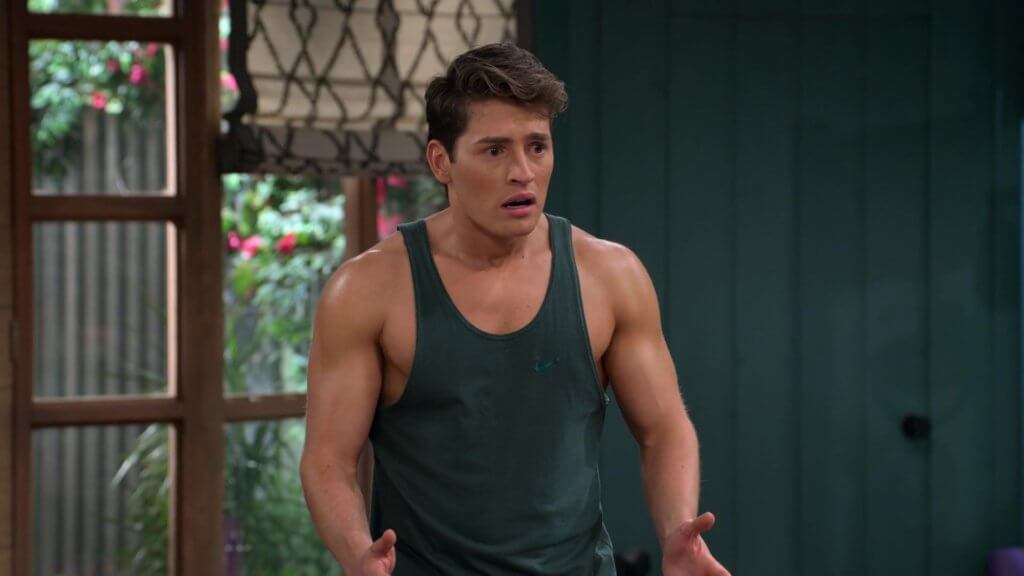 The first season of Pretty Smart was released on October 8, 2021. The makers dropped ten episodes in the season, titled as "Guess what?! Claire's sister is coming!", "Get this! Chelsea got a package!", "Did you hear?! Chelsea ran into Margot!", "Check this, Mama! It's a Laura Dern party!", "Yikes! Grant asked Chelsea for a favor!", "Here's the tea! Jayden found a pottery twunk!", "Guys! It's a Cody Briggs night!", "OMG! Jayden's mom is back!", "Seriously though! Chelsea has writer's block!" and "I mean… just watch!" respectively.
As of now, Pretty Smart Season 2 has not been announced by the makers. Clearly, we do not have an official release date yet. However, the first season ended with a cliffhanger and that makes the possibility of a second season become higher. Though, if we look at the sitcoms that have recently been scrapped by Netflix, one still has to keep fingers crossed for Pretty Smart Season 2.
As far as the release date is concerned, being a sitcom, it should not take very long for Season 2 to become a reality if the plans are already in progress. Assuming that everything goes right for the fans and the makers have Pretty Smart in their minds to work with, we expect the second season to be out in 2022 itself.
Pretty Smart Season 2 Cast – Who All Are Expected To Be Part Of Season 2?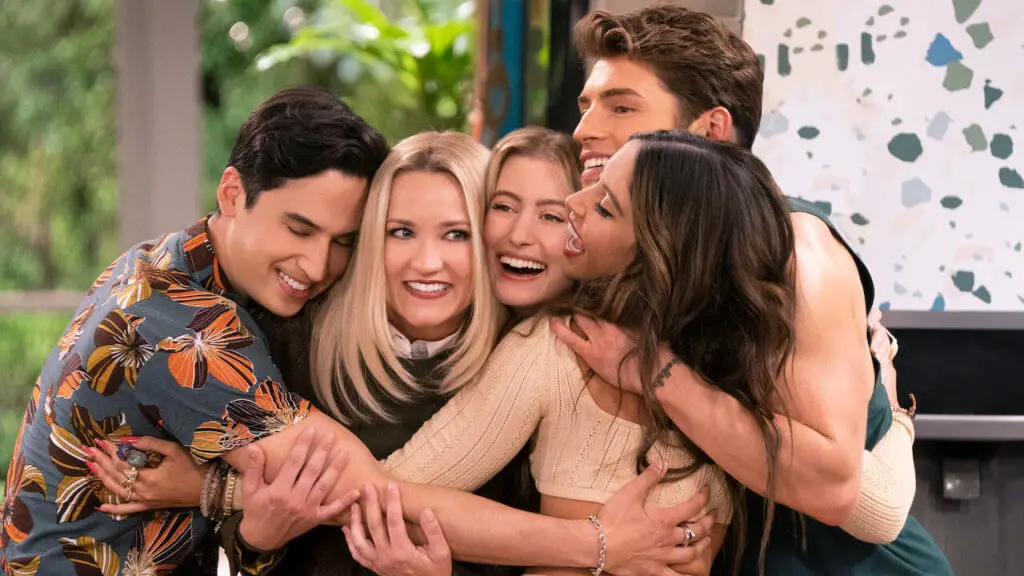 The major roles are expected to be retained in this American sitcom by the same characters. This belief becomes even stronger if you keep in mind that the first season left us hanging with questions that are going to be answered in the second season, thereby giving us an assurance that the cast would not undergo any major changes.
Emily Osment would be back as Chelsea, the Harvard graduate who comes in to stay with her sister, Claire. To play the character of Claire, Olivia Macklin would surely be called. Gregg Sulkin would enact as Grant who happens not only to be one of the roommates but also Claire's ex-boyfriend.
Cinthya Carmona would step into the shoes of Solana, another roommate of Claire who is a former lawyer. Michael Hsu Rosen would return as the social media influencer, Jayden who happens to be another roommate of Claire. There may be new entries since we do not know what the makers are planning but these five characters are surely going to be a part of Pretty Smart Season 2.
Pretty Smart Season 2 Plot – What Is Likely To Happen In The Next Installment?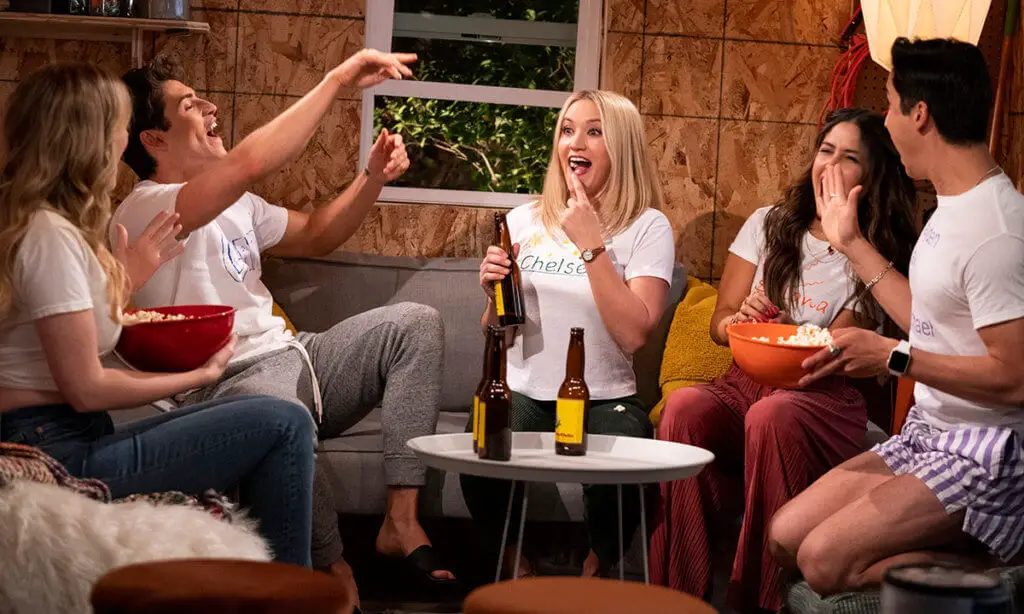 The first season of Pretty Smart left us with a note of suspense. Towards the end of the last episode, we see the relationship between Claire and Dave coming to an end. Right after this, Claire comes back home and kisses Grant. This scene is witnessed by Chelsea, who is actually approaching Claire to make sure that Claire has no issues with the relationship between Chelsea and Grant.
So, Chelsea and Grant were expecting to date each other but after this chaos, we are not sure about what happens next. Would it turn and shape up into a love triangle? Or if Grant makes the choice, whose heart would be broken? These answers can only be confirmed after the arrival of Pretty Smart Season 2.
We do expect Chelsea and Grant to end up together based upon what we have seen so far and whatever we have heard from the makers but no matter how strong, it is still speculation. Before reaching the point of conclusion, there is surely going to be a comedy and family drama lined up for us.
Pretty Smart Season 2 Trailer – Do We Have An Official Trailer For Season 2?
We do not have a trailer for Pretty Smart Season 2 yet. As already mentioned, the show hasn't been officially renewed. Even if luck favors the fans and Season 2 is announced soon, which it is likely to be, it would still take some time for things to be executed and a trailer to be delivered.
Till the makers drop any information or the trailer for Pretty Smart Season 2, here is the trailer from the first season for you to watch and relax –
Related Content|