Has Omni man died? Will the Viltrum Empire leave Earth without conquering it? There are many questions to answer in Invincible Season 2. So let's see whether answers to some questions have arrived or not?
Invincible is based on Universe comic book series written by Robert Kirkman Cory Walker and Ryan Ottley. But for the screen, it is created by Robert Kirkman only where it follows Mark Grayson, son of Omni man (fighter of another planet to conquer Earth). In season 1 we have seen the growth of Mark as Superhero and his relationship building with various superhero organizations who are working to save the world from space threats. It has given us a full dose of suspense and has shown a brutal fight between evils and savers.
Due to school animation and fast-moving action, the first season has all the qualities to attract a large fan base. Another thing that makes it special is its voice cast members who have delivered amazing performances. The voice cast of the drama includes names like J. K. Simmons and Sandra Oh who were nominated for Oscars. And especially after watching the tense finale, we have always been looking for Invincible season 2.
Your search may end here as we have come with all the latest details about the upcoming season. Apart from this, there are also some unknown facts that may feed your hungry mind for season 2. So, let's begin!
Invincible Season 2 Release Date: Is It Arriving Soon?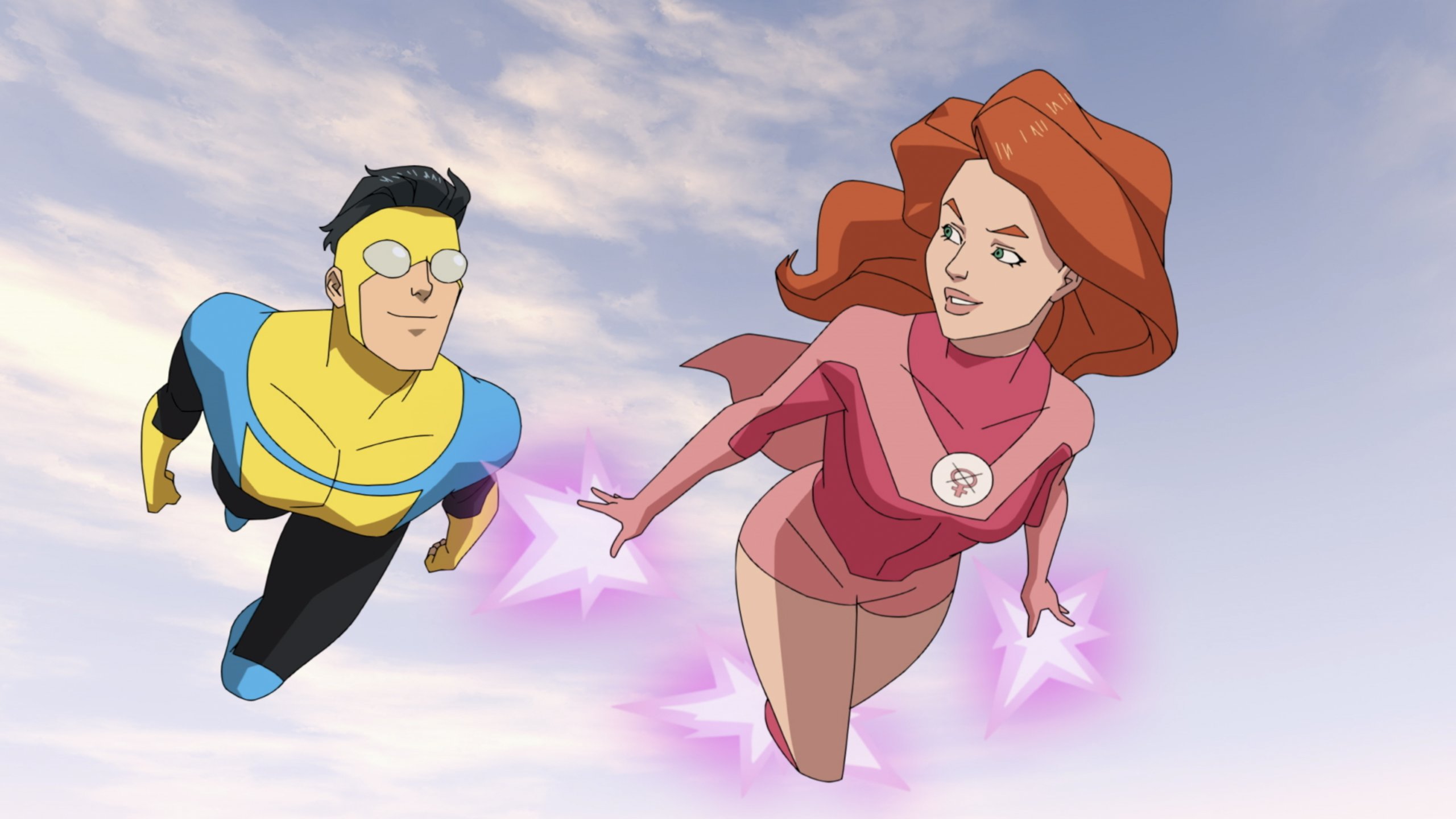 Invincible season 1 is available on Amazon Prime from 25 March 2021. The series has secured stunning 8.7 stars on the IMDb and that's why Amazon has backed the drama. The giant OTT platform announced the renewal of the second and the third season on the last premiere of the season 1.
So it's great news as not only Invincible season 2 but also the third iteration is on the cards of prime video. It means more animated fights and family drama of conquering and saving the Earth will be shown in the upcoming season.
Kirman disclosed that it took a long time to create season 1. But if they want a bright future for their drama then they should place next seasons in the minimum gap of time. The production team of the drama has already started working on the upcoming season so we can expect that Invincible Season 2 will be released by the summer of 2022.
Twitter: Announce Season 2, you cowards
InvincibleHQ: How about Seasons 2 AND 3?!?!?!? pic.twitter.com/lWCSGbNTka

— INVINCIBLE (@InvincibleHQ) April 29, 2021
Invincible Season 2 Cast: Who Will Be Part Of It?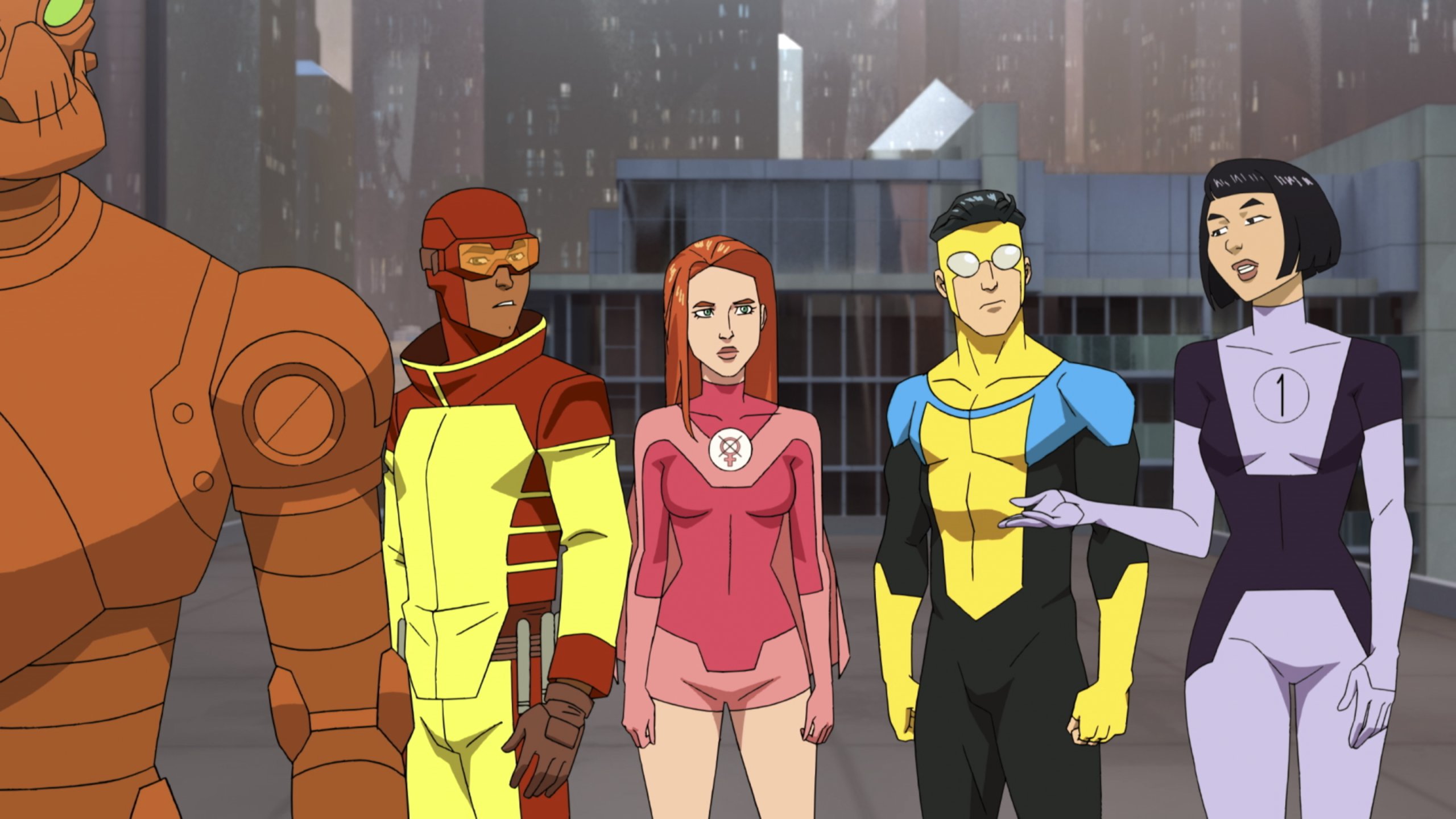 As I already told you earlier that we can't forget season 1 due to its voice which always comes in our ears. So it is my duty to not forget the names of voice artists as they are expected to be seen in the Invincible Season 2 as well.
In the first season, J.K. Simmons gave his voice as Nolan Grayson(Omni man), Steven Yuan as Mark Grayson, and Sandra Oh as Debbi Grayson. This 'trio' made the first season quite appealing and now we are hoping that they will do the same in the upcoming season as well.
Voce cast also comprises Khary Payton(as Black Samson), Grey Griffin(as Shrinking Rae), Gillian Jacobs(as Atom Eve), Mahershala Ali(as Titan), Andrew Rannells(as William Crockwell), and Malese Jow(as Dupli-Kate). As they have also done a great job in the first iteration so we can see them in the upcoming seasons of the show also.
There is also a piece of news that suggests Kirkman will bring some new artists from his other projects like 'The Walking Dead' in the second season. We aren't sure of it but it can happen.
Related| Every Great Thing About Mythic Quest Season 3 Release Date
Invincible Season 2 Plot: How's The Story Going To Be?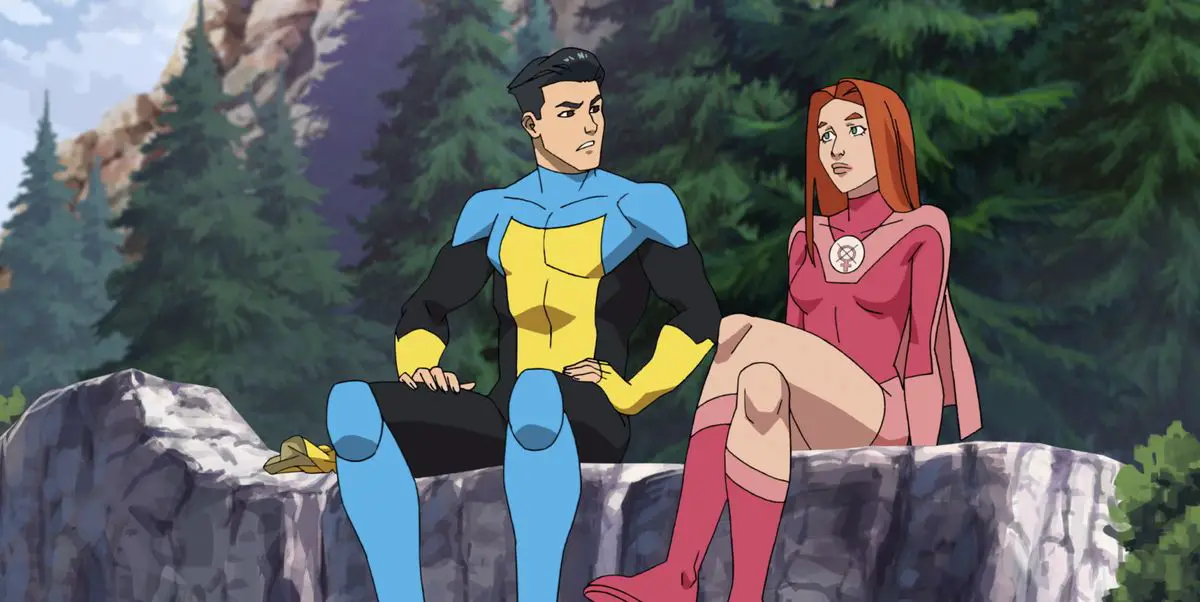 We didn't expect the first season to be such a good one. This means how an animated series be so creative and suspenseful as Invincible is! As we have watched in the last episode of season 1 the Omni man is actually a villain, not a hero.
When Mark knows this truth he cannot handle himself. Omni man tries his best to turn his son on his side but when all his attempts fail, he starts destroying the whole city with his son and family.
Anyhow, Cecil saves Mark, and the Omni man flies towards the sky and becomes invisible. Thereafter Cecil asks Mark to take the vacant position of his father because as the son of Superhero he also has some great powers. But Mark looks confused and rests in a great state of dilemma.
Now in season 2, we will be answered many of our questions. And also it will be exciting to watch the reaction of Nolan as in season 1 we got to know that he belongs to the Viltrum Empire whose history is very dangerous regarding the conquering of the planet. There are 144 issues in this comic series so the first season is just an introduction, where the story will end, none knows.
Now, one great piece of news is that Kirkman has recently announced that he will introduce a new villain in season 2. Can you guess, who he is going to be? He is a supervillain, Angstrom Levy. And another thing is that he will make some unimaginable changes in the plot.
Invincible Season 2 Platform: Where Will It Land?
Obviously, it will be the prime video as after the conclusion of the first season Amazon cleared that two more seasons of Invincible will arrive on its platform. So, if you don't have a subscription buy it fast.  Don't Wait!
Invincible Season 2 Trailer: Is It Released?
Amazon hasn't released the trailer of the second season yet but I have inserted the first season's trailer to somewhat help you in your waiting hours.
I hope you have got all the recent updates regarding the Invincible season 2 plot, cast, and release date.
Until season 2 comes you can check some of our best works to enhance your knowledge.
Related| 10+ Smashing Shows Like Game of Thrones That Will Kill Your Boredom