Big Mouth is an American adult animated show that revolves around the growth of its leading characters who go through a phase of struggles and new experiences related to adolescence. Andrew Goldberg, Nick Kroll, Mark Levin, and Jennifer Flackett brought the first season on Netflix back in 2017. Since then, four more installments of the show have premiered on the streaming platform.
The fifth season made its appearance on November 5, 2021. Fans are now waiting for Big Mouth Season 6 to arrive serve more in this animated series that throws light on the nature and ways to deal with puberty and sexuality.
Scroll down to read all the latest information and updates that we have related to Big Mouth Season 6 –
Big Mouth Season 6 Recap – What Is The Show All About?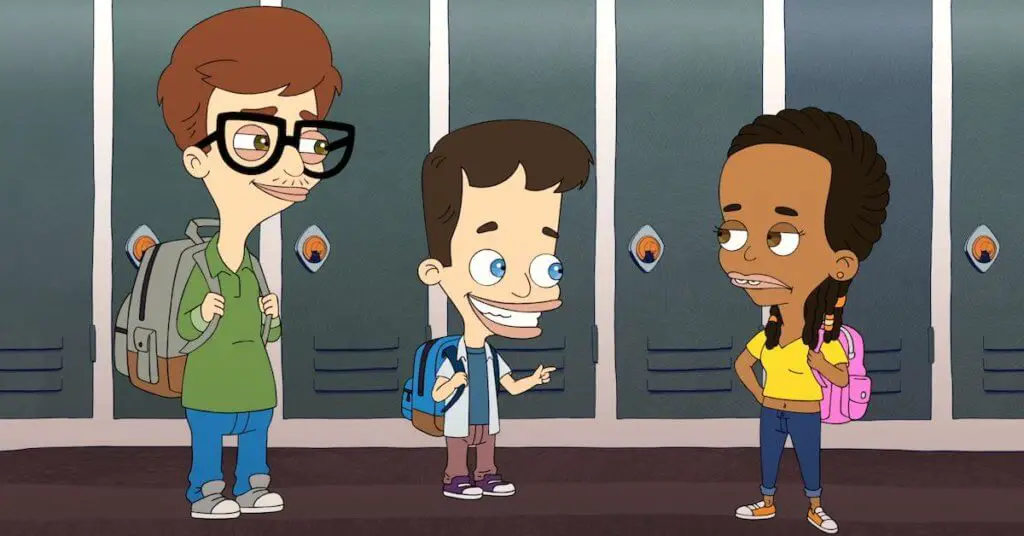 Big Mouth is an adult animated series centered around some teenagers who are making their way through the adolescent years of life. Nick Birch and Andrew Glouberman are introduced in the show as two best friends who have hit puberty and explore the challenges that come along with it.
The setting of the show, in New York, seems to be under the clutches of sexual urges with the sensual excitement floating in the air. It doesn't end here. The creators also introduce some shoulder angels including Maurice, Connie, and Mona but guess what? These shoulder angels are sexually stimulated as well and keep bothering the young blood from time to time.
As the kids try to make their way through this transitional phase of their lives, they come across humans and personified things that give their own advice and suggestions for the puberty-hit years. Adolescence tests them physically, mentally, and emotionally and Big Mouth brings to us their journey as they struggle to find their own solutions.
Big Mouth Season 6 Release Date – When does Big Mouth Season 6 Release?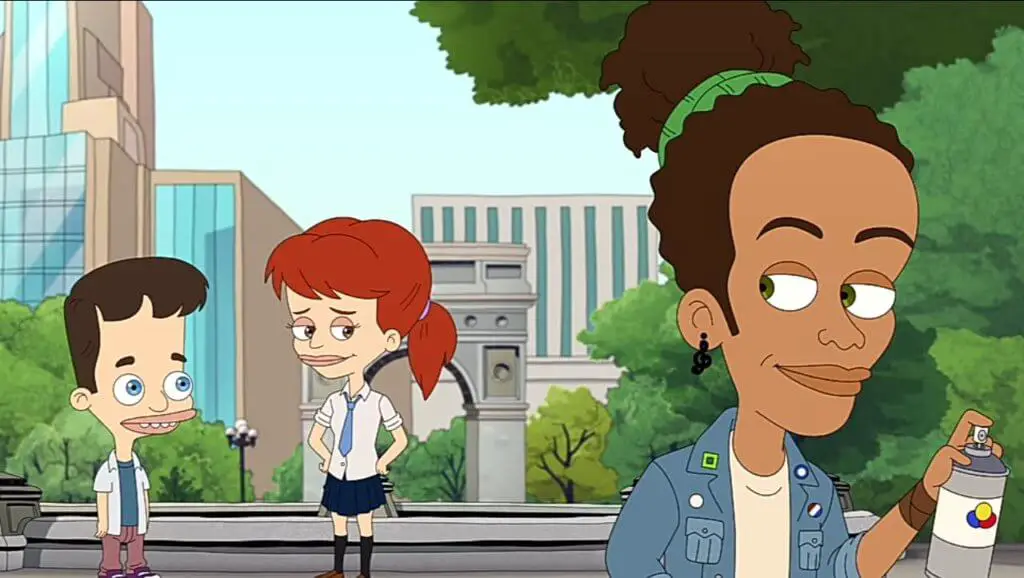 The first season of Big Mouth was released back on September 29, 2017, with all its 10 episodes on Netflix. It was followed by a second season on October 5, 2018, with 10 episodes again. The third and fourth seasons were released on Netflix on October 4, 2019, and December 4, 2020, respectively.
The fifth and the last season in the series so far was dropped on Netflix on November 5, 2021. Since then, the questions have shifted their direction to Big Mouth Season 6.
The good part is that the fans won't have to wait for long. We have clear indications that the series would be back with Big Mouth Season 6. As of now, we do not have a confirmed release date, nor has it been announced. However, keeping the previous records and the ongoing status in mind, we expect Big Mouth Season 6 to hit our screens in the second half of 2022 itself.
Till Season 6 marks its arrival, the fans should be ready to welcome another series that makes its debut soon. A new show based on Big Mouth that goes by the name of Human Resources would premiere on March 18, 2022. The initial plan and announcement for this new spin-off series were revealed back in 2019.
Related| Emily in Paris Season 3 Release Date, Cast, Plot, & Updates!
Big Mouth Season 6 Cast – Who All Are In The Cast Of Season 6?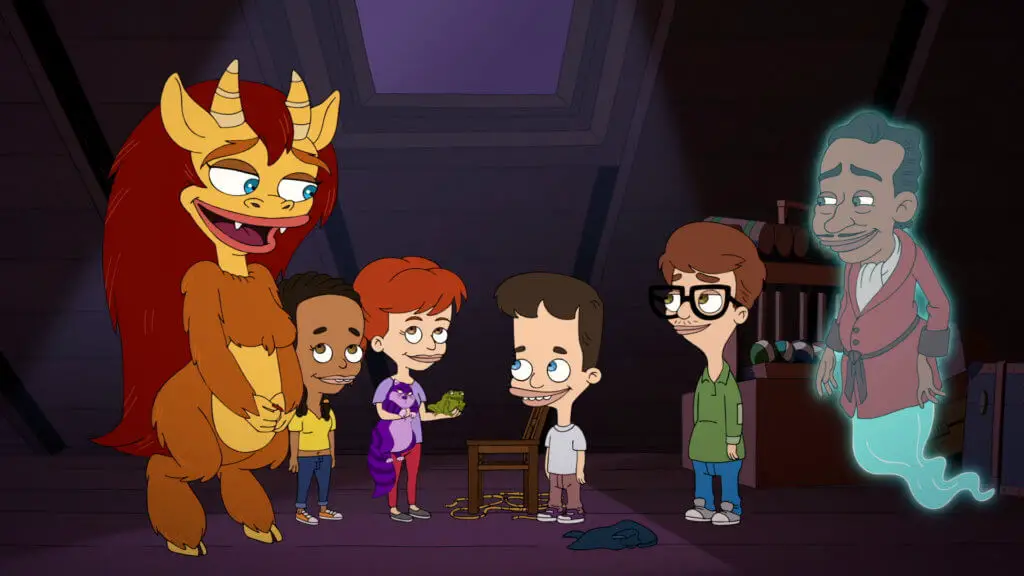 The same team members would definitely be retained for lending their voices to the major cast of the show. Nick Kroll comes in for Nicholas or Nick Birch, one of the leading characters in the show who is hit by puberty and feels insecure about his body and sexuality initially. Nick Kroll also steps into the shoes of Maurice or Maury, the hormone monster; Coach Steve, the gym instructor, and Rick, the old yet excited hormone monster along with some others.
John Mulaney would also lend his voice to various characters with the major being Andrew Glouberman, another adolescent and Nick's best friend. Jessi Clean would come in once again for Jessica Glaser. Jason Mantzouks would lend his voice for Jay Bilzerian. Ayo Edebiri would also lend voice to the character of Missy. To say it in a line, we can confidently assume that the characters and the voices behind them would remain unchanged in Big Mouth Season 6.
Big Mouth Season 6 Plot – How Are Things Likely To Be Season 6?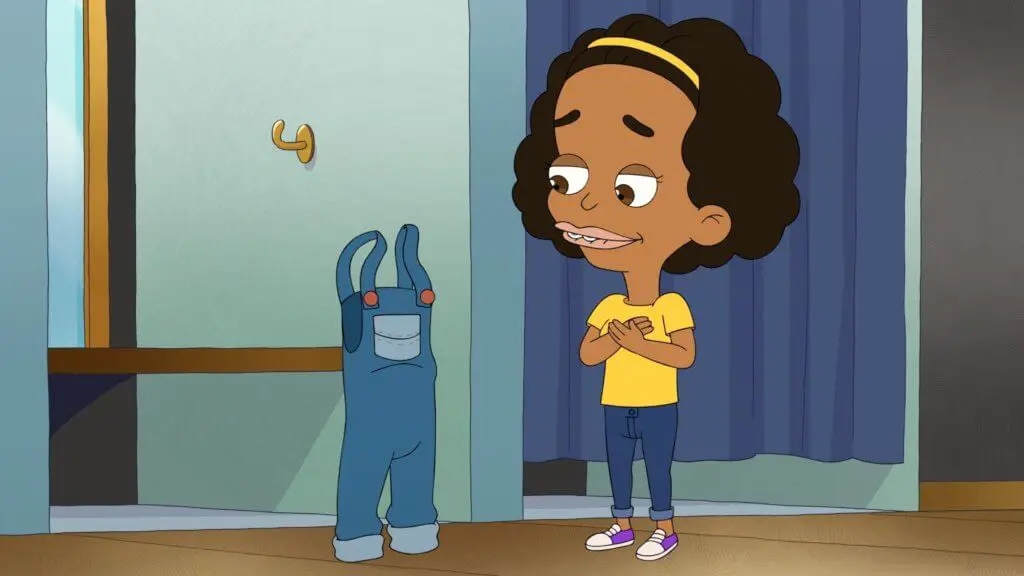 The finishing note of the previous season has not been a cliffhanger, however, it has left significant room for Big Mouth Season 6 to follow. Big Mouth traces the development and growth in the major characters as they live through the events and experiences thrown at them as puberty hits. In the sixth season, we expect all the characters to advance further in their respective lives.
We have seen the lovebug for Jessie, that possessed Nick, getting transformed into a hate worm. In the fifth season, Nick finally overcomes this toxic worm with the guidance of Nick Kroll. Clearly, Nick realizes the time that he has lost in the wake of his hatred. Big Mouth Season 6 is expected to show Nick trying to make amendments with his family.
As far as Andrew is concerned, we saw him being overpowered by his urges in the fifth season that doesn't settle well with many of his peers. He does grow and develop confidence with time. The sixth season might mark something new for Andrew like a real relationship.
The fifth season showed us, Jessi, discovering about her homosexuality. Towards the end, she makes amends and works upon her bond with her friend, Missy. Meanwhile, sparks of romance get ignited between Jessi and Ali. We expect Big Mouth Season 6 to explore the chemistry and chaos between Jessi and Ali. Another bond that we are looking forward to is the one between Jay and Matthew.
Lastly, Missy's hate worm transformed into a lovebug as she learned the important lesson of self-love in the previous season. In the next installment, we may find her getting back to DeVon with her newly found confidence.
We do expect all of these points to be addressed but the real answers would arrive only after the release of Big Mouth Season 6.
Big Mouth Season 6 Trailer – Do We Have An Official Trailer For Season 6?
The trailer for Big Mouth Season 6 has not been dropped by the makers yet. However, given our analysis and the timeline, it should be here within the next few months.
Till the trailer for Big Mouth Season 6 gets an official release from the makers, here is the trailer from the fifth season for the fans to watch and revisit the same old lanes of the series –
Related|